Guatemala's Grandest City.
Antigua was once a cornerstone of the Spanish Empire in the Americas and at one time served as the administrative centre for all of Central America and Mexican Chiapas. While its location adjacent to active volcanoes has repeatedly threatened its existence, the gentle curvature of these cones shape the horizon of the city and make photos of it instantly recognisable.
The magnetism of this highland city is undeniable and it seemed to catch us in its grip too for a bit over three weeks, although you could hardly say we've been idle: We used the city as a base for our Volcan Acatenango climb and also for our longer 11-day side trip into the NW Highlands to explore the Sierra de los Cuchumatanes. As I write this we're over the border and well into Honduras, but this city is too interesting to not share a few photos before we get to the rest of the journey…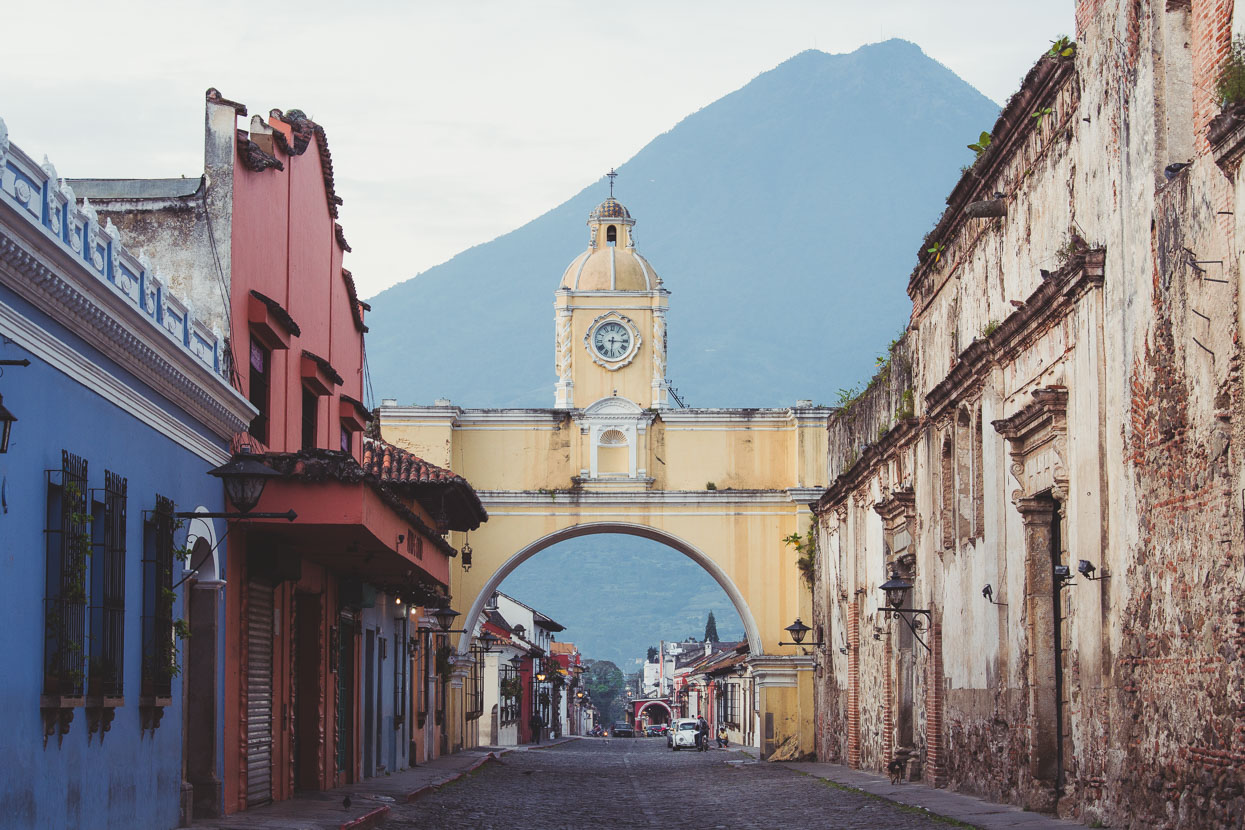 Perhaps the quintessential Antigua view, of the Arco de Santa Catalina and Volcan Agua. The arch connected a convent building to a school, allowing cloistered nuns to pass between the two without venturing on to the street. These days it's the most photographed landmark in probably the whole of Guatemala.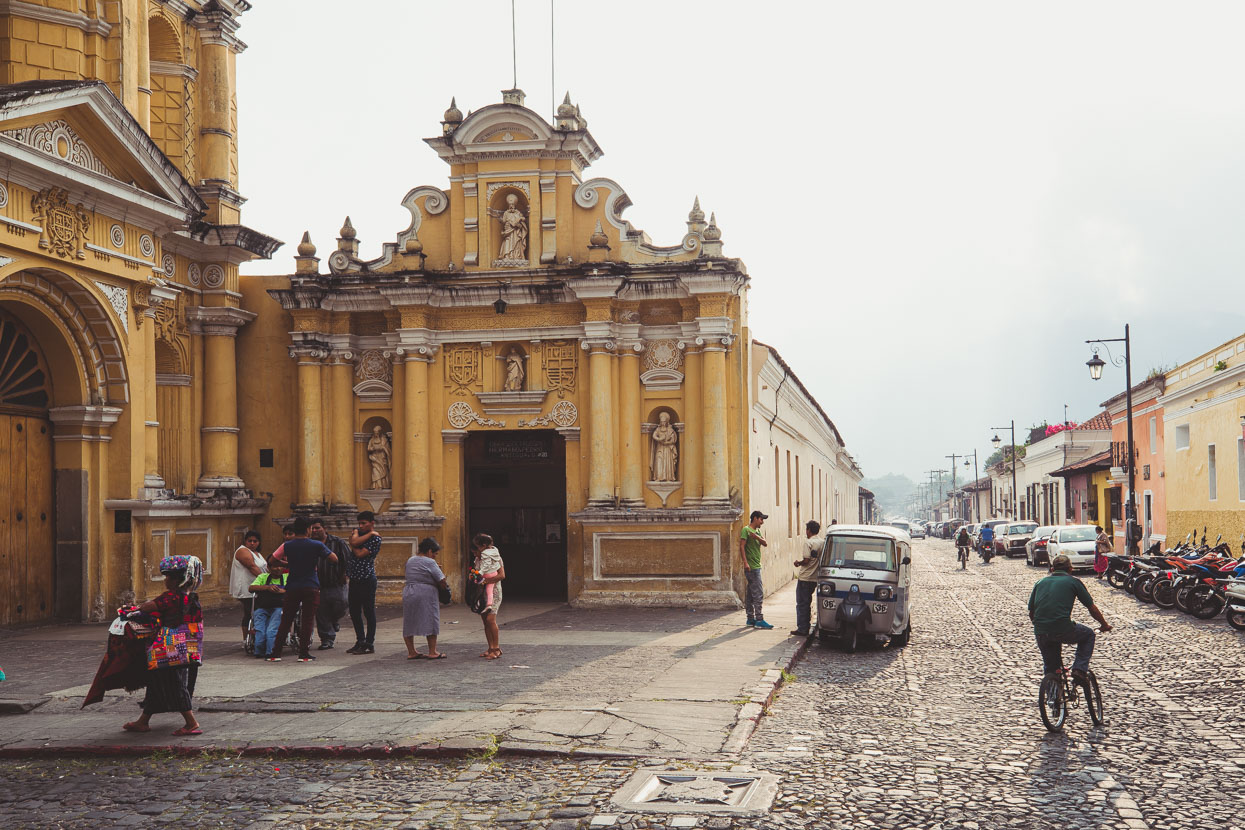 We spent most of our time in the city staying at MotoCamp Hostel which is right next to some of the city's other historic landmarks, including the San Pedro Hospital and church. The hospital (originally founded in the 16th century) still operates, providing surgery and healthcare for the needy, but its day was exclusively for ecclesiastical people.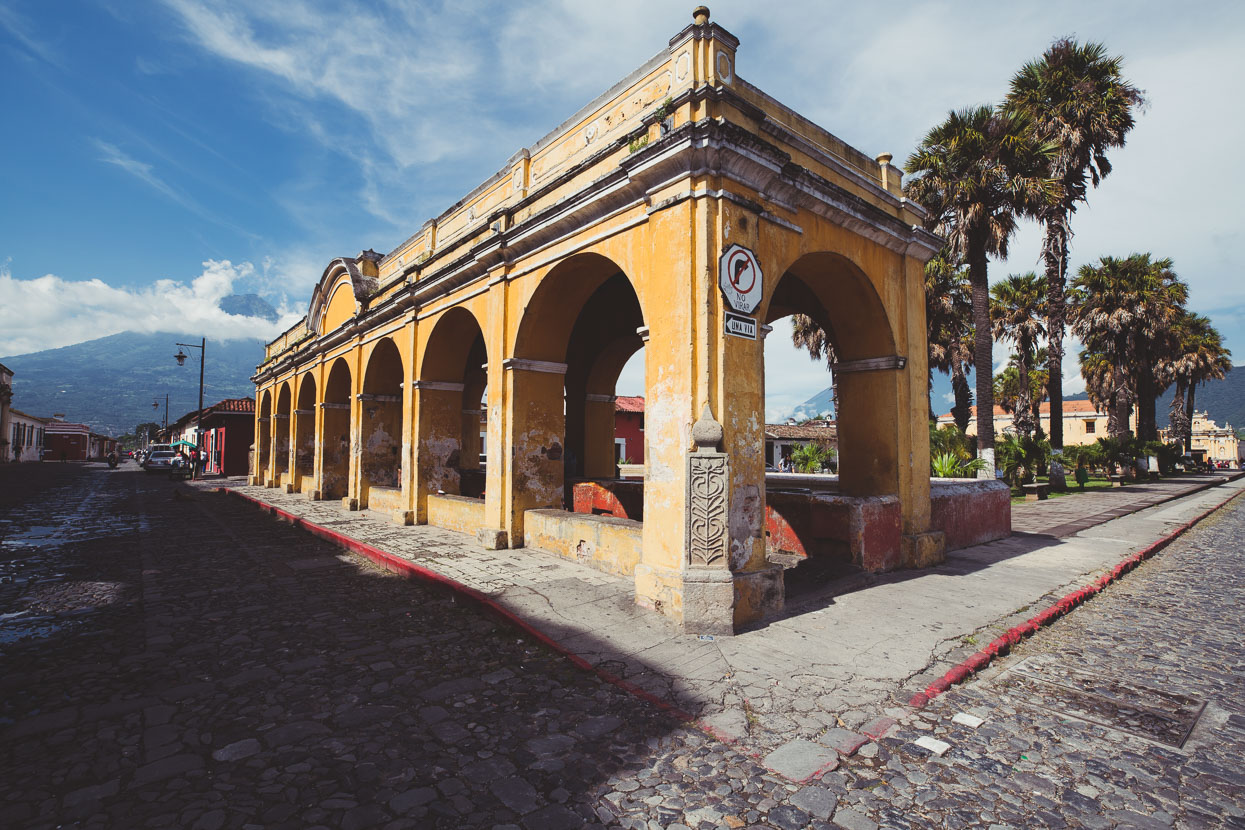 Right outside the door to our hostel was the Tanque Union and parque. The tanque is a historic meeting point and lavanderia with multiple concrete sinks, where even now people come and hand wash laundry. By night its a convenient spot for the city's homeless to sleep sheltered from the inevitable wet season rain.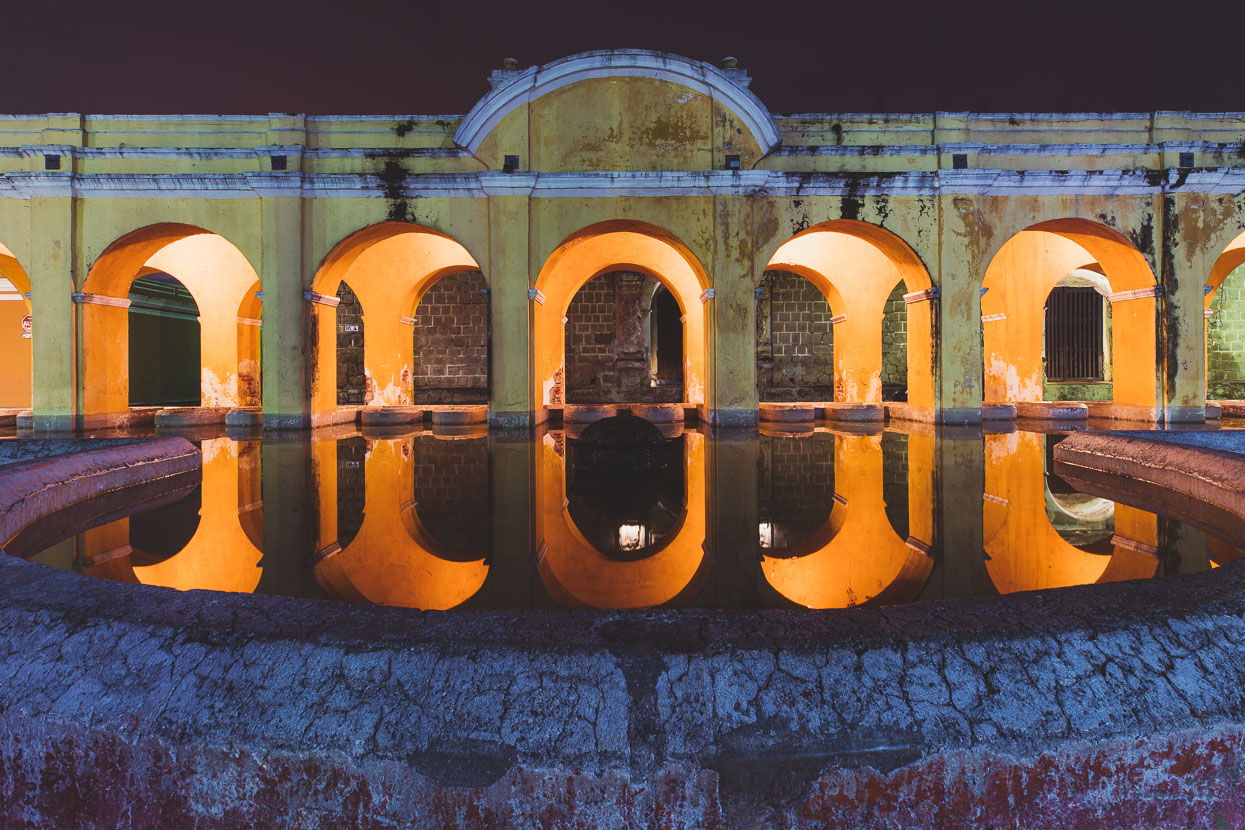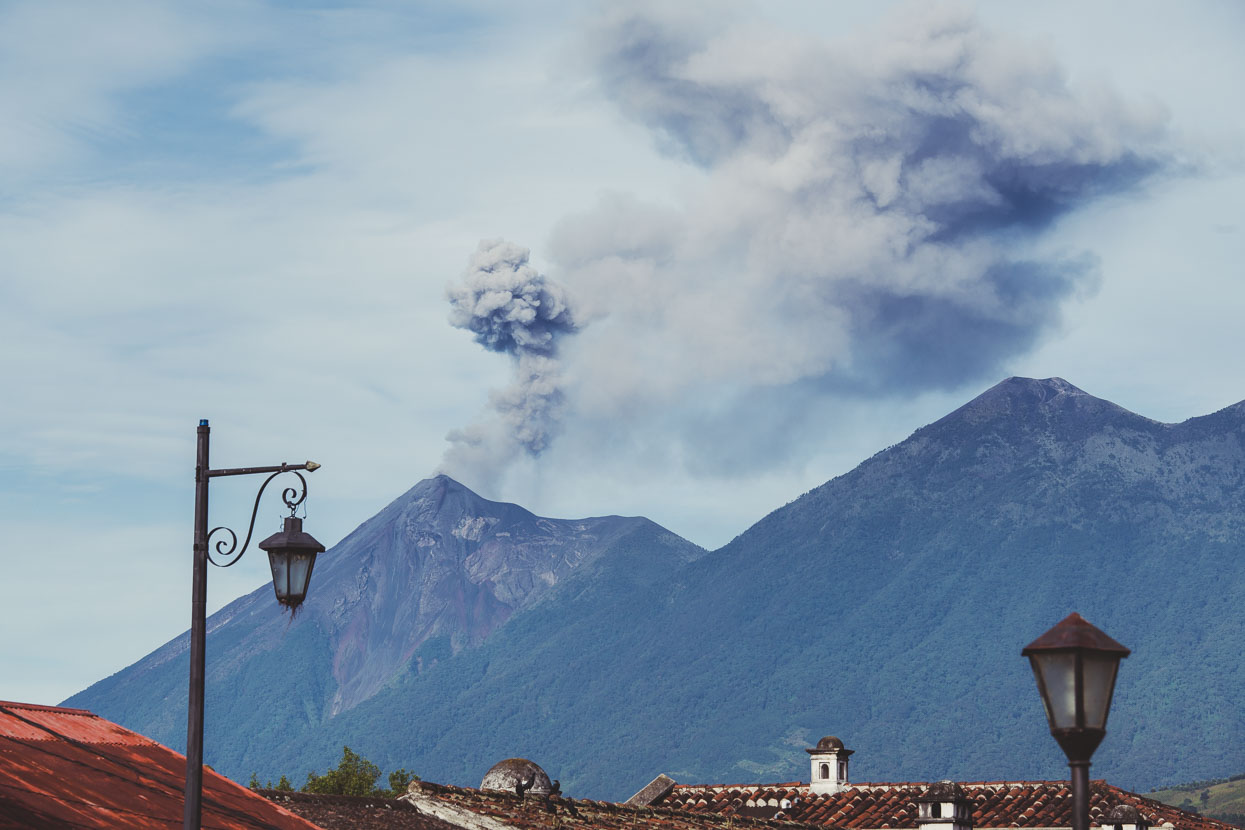 In the typically clear sky of the mornings Volcanes Fuego (left) and Acatenango make an ash-filled horizon.
In the 16th century the city – then called Santiago de los Caballeros – was in a valley located five miles away, closer to Volcan Agua (below) and was home to the brutal conquistador and governor of Guatemala, Pedro de Alvarado. In 1541 Alvarado was crushed to death when a horse rolled over him. His wife Doña Beatriz reportedly stained the entire city palace with black clay in mourning and appointed herself to her husband's position to become the first woman governor in the Americas. It was a form of justice perhaps when later in 1541 a massive lahar poured down Agua's slopes, engulfing the city and killing Beatriz and most of her courtiers. It was after this event that Antigua was founded in its current postion.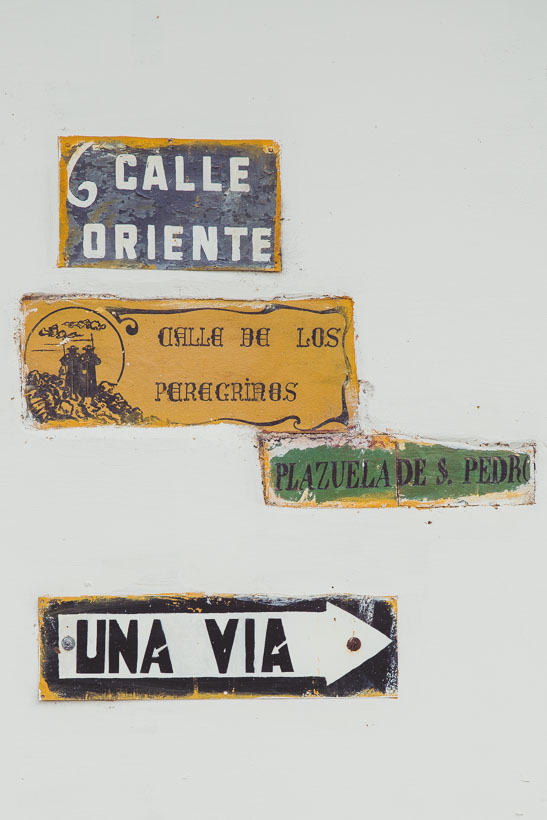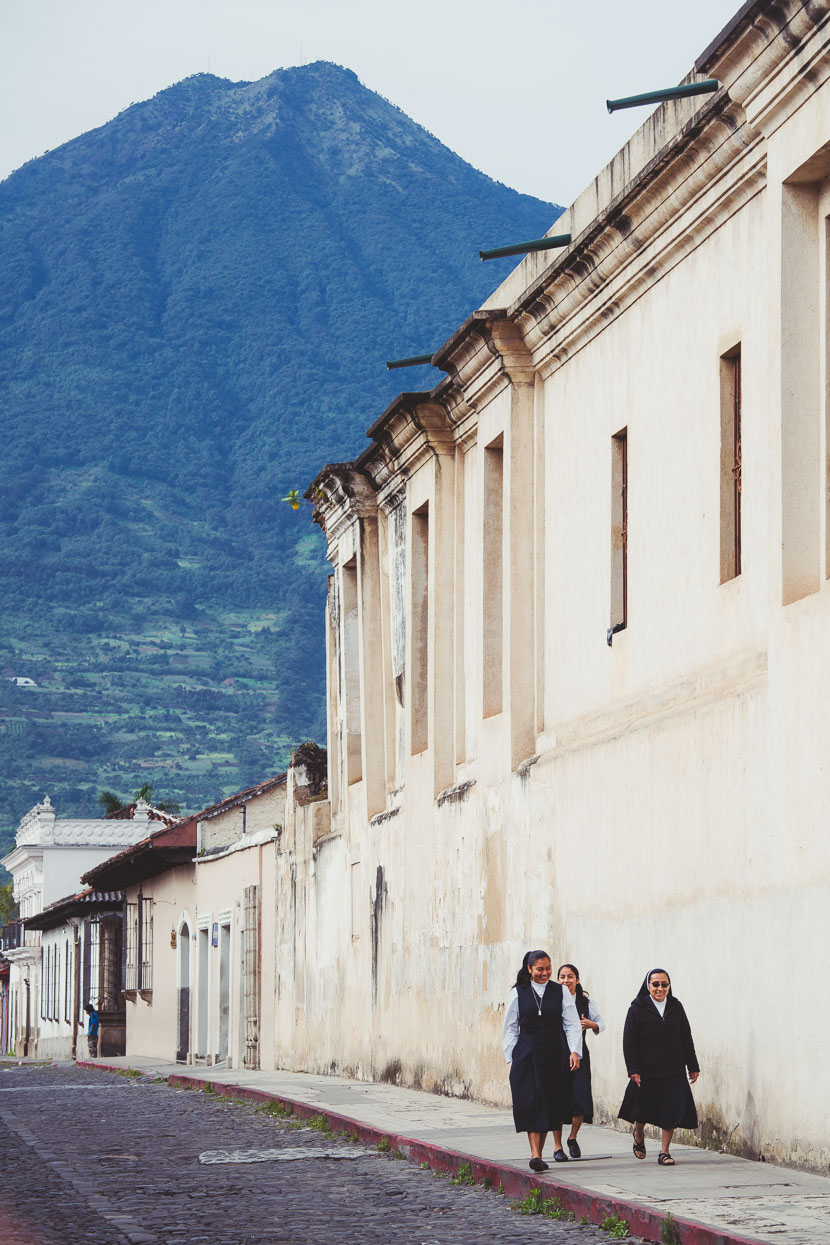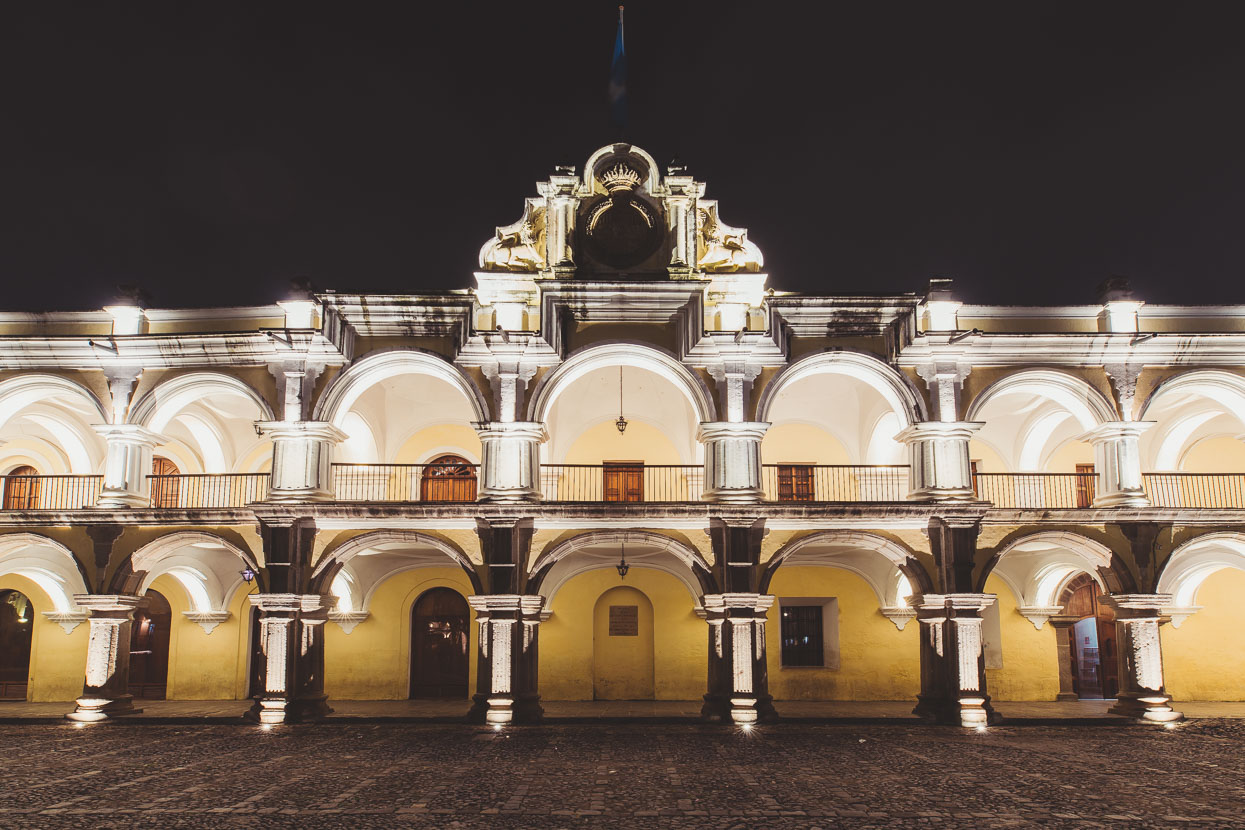 The terminal de autobuses, behind Antigua's busy market is a noisy parking lot full of diesel fumes but is worth a visit to check out the richly decorated 'chicken buses' – ex USA school buses that form the principal method of public transport in Guatemala.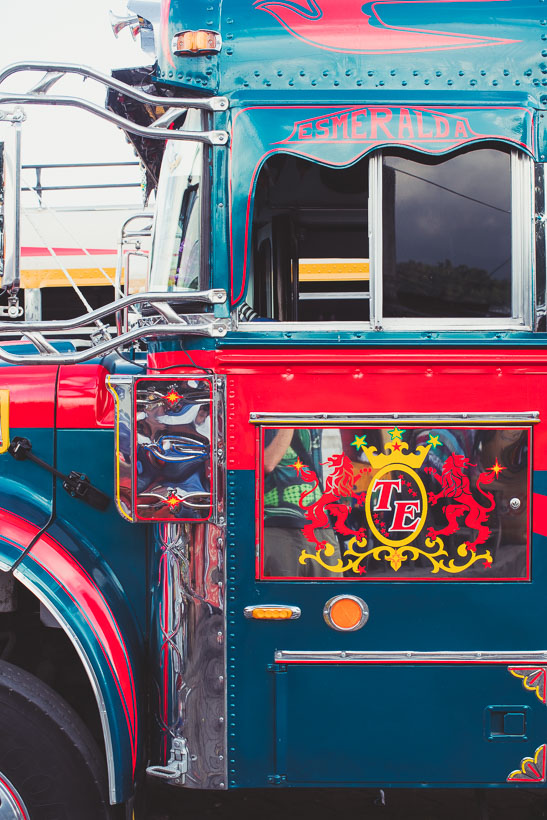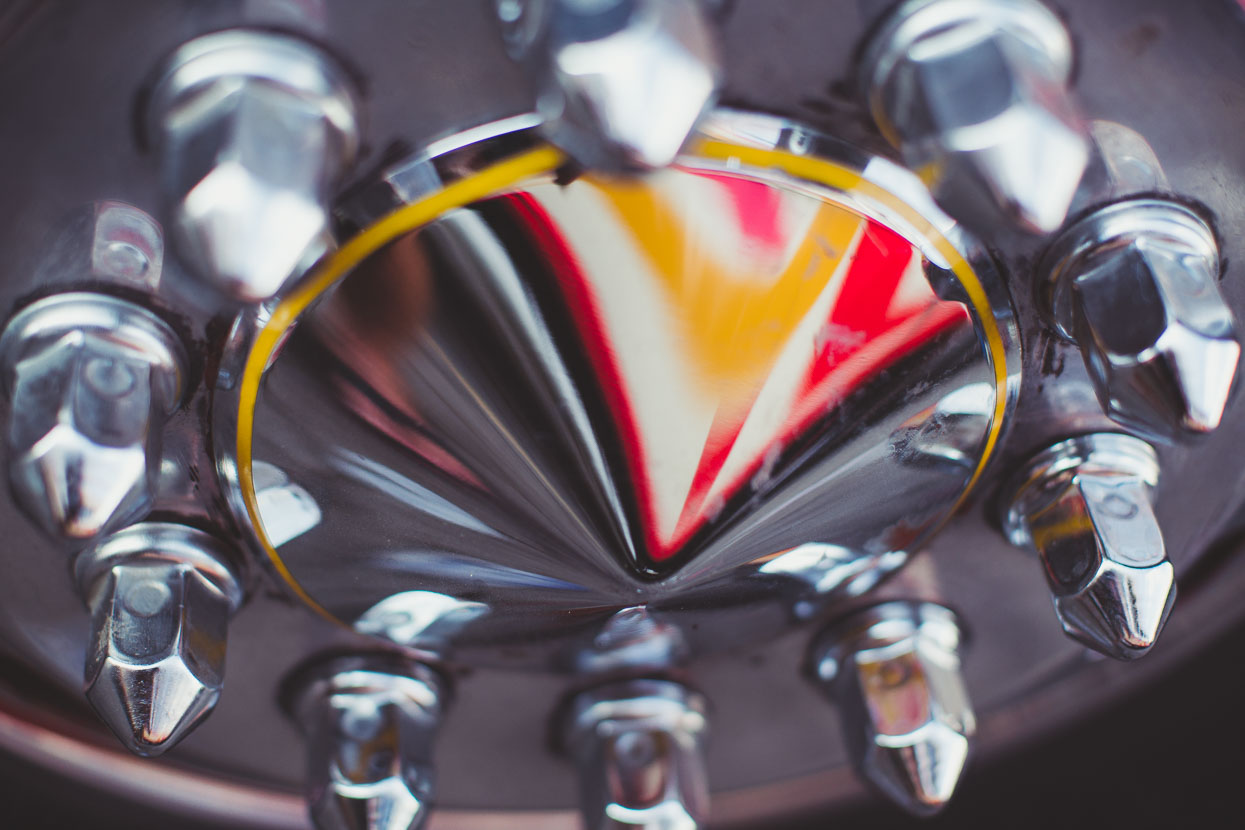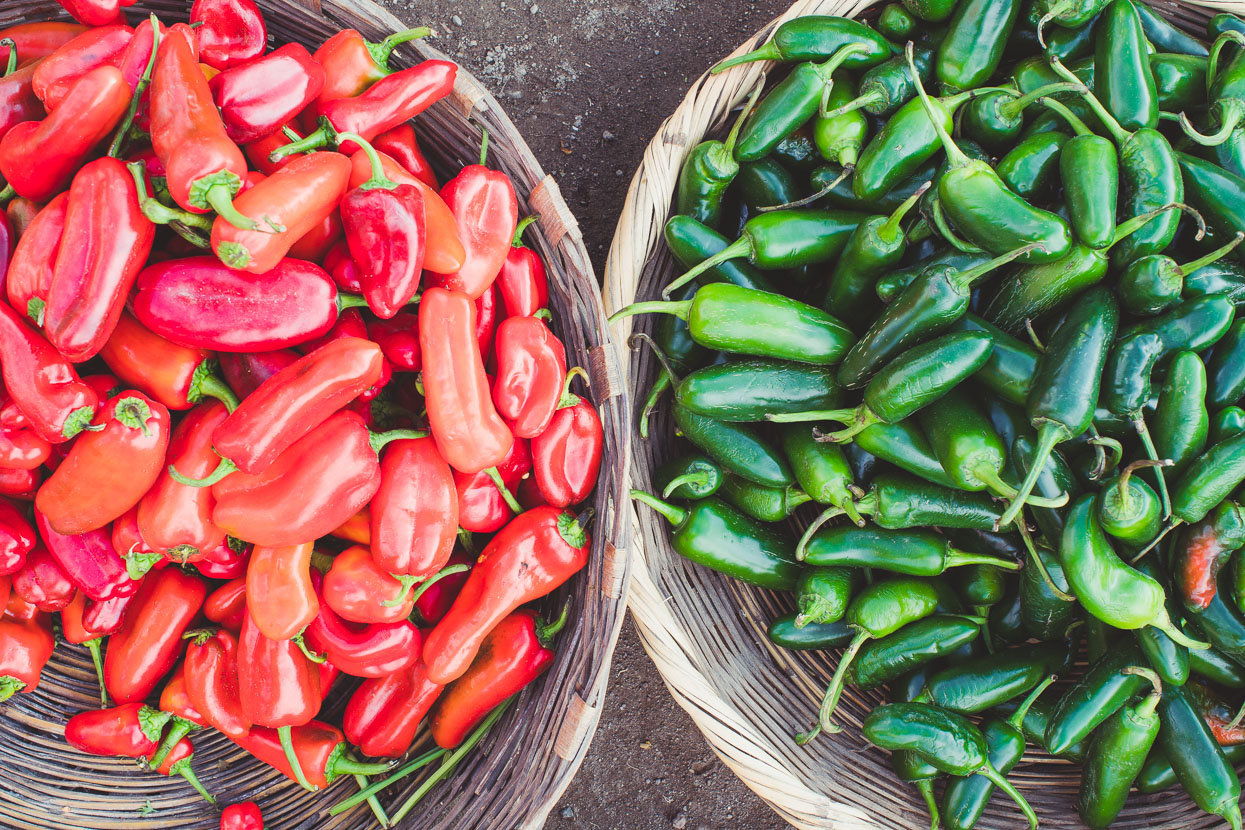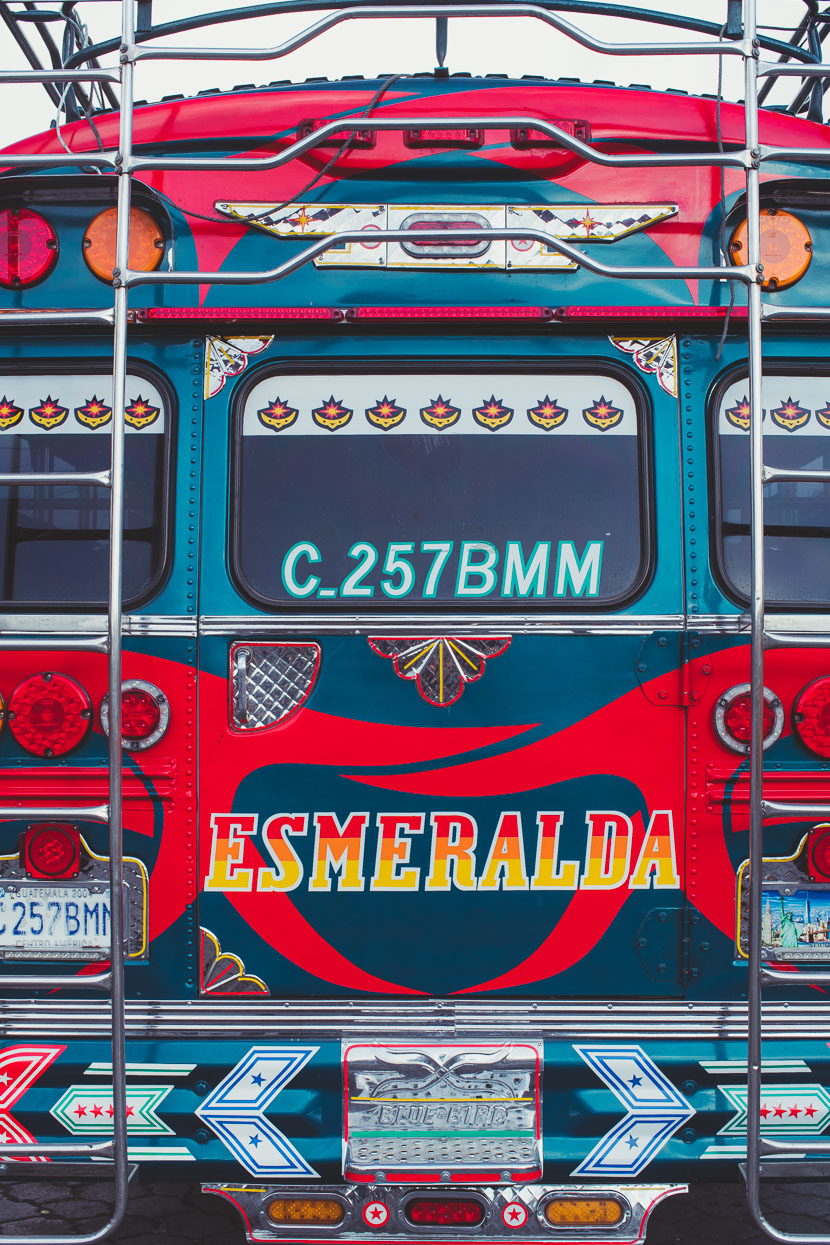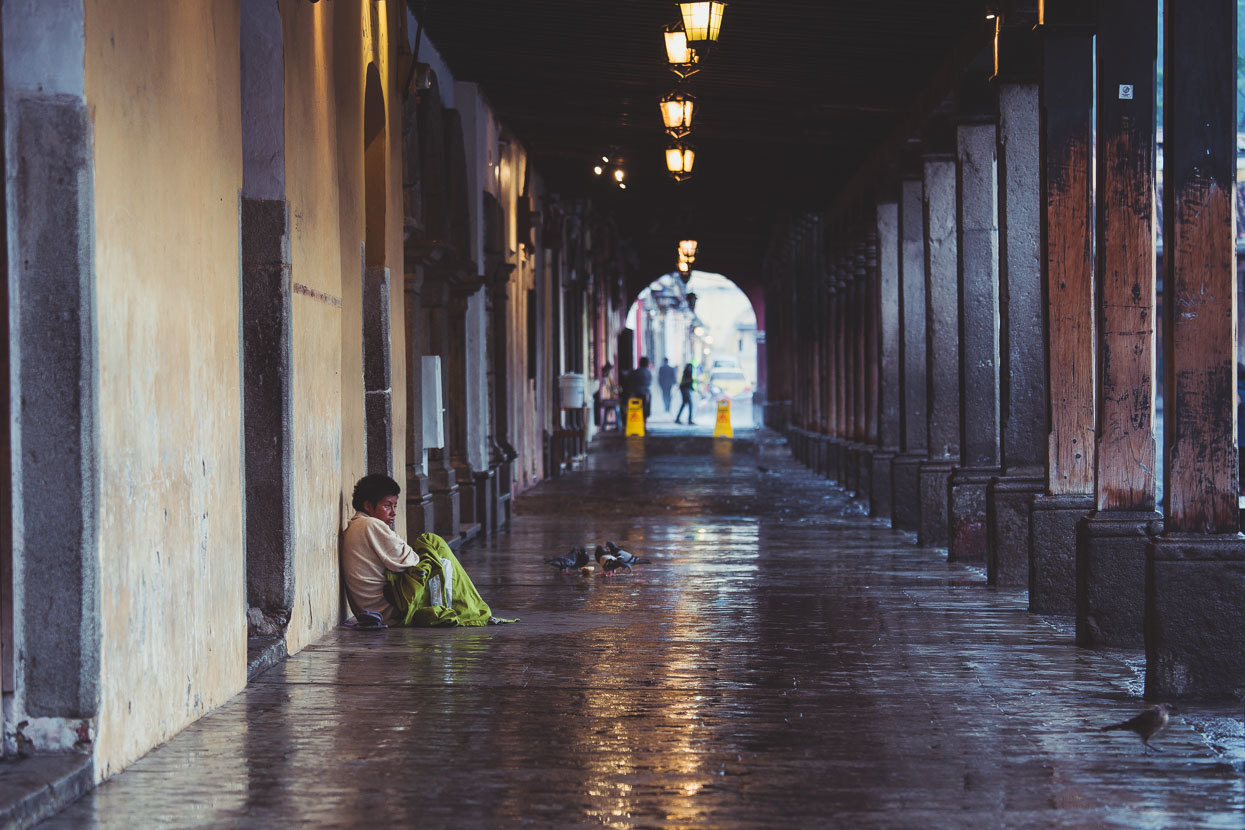 I took this photo of a homeless woman on my first morning in Antigua and saw her in one place or another nearly everyday we were there, often lying in the morning on the cold cobbles with just a thin blanket. Between equipping ourselves for Volcan Acatenango with cheap fleeces and leggings from the market and purging a few other clothing items and odds and ends to save weight we had full grocery bag, so on our last morning we rode by the plaza where she usually hung out and gave her the bag.
Many Maya women come into the city from nearby villages for the day, and sometimes the whole weekend, to sell homemade souvenirs – adding a bit of colour to the plaza while they do it.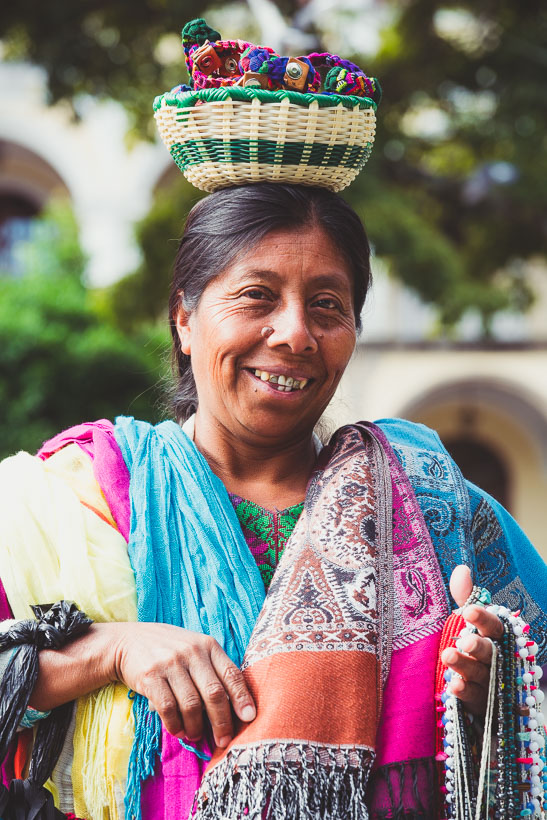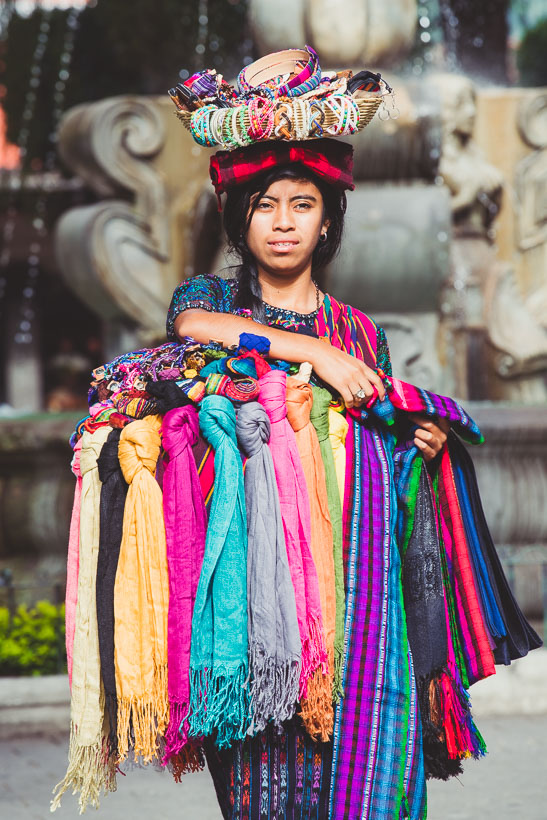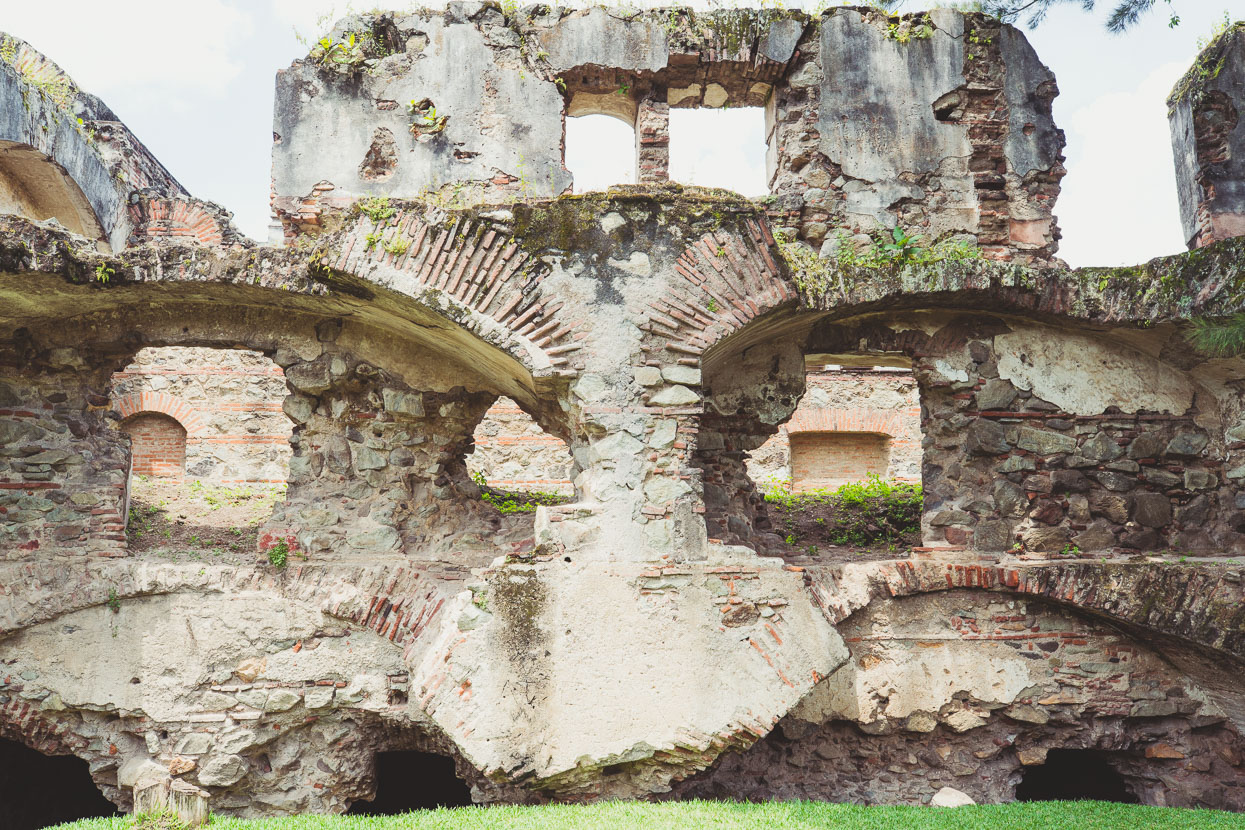 Despite relocating Antigua to its current position, repeated earthquakes have laid ruin to the city over the years and eventually the capital was moved to Guatemala City, about 45 minutes drive away over a range of hills. While much of Antigua has subsequently been restored and rebuilt, dozens of abandoned churches and cathedrals tell the story of the destruction this precarious city suffered, and for about every four city blocks there's a ruined building. Some are open as tourist attractions, while others just sit, shattered and home to pigeons.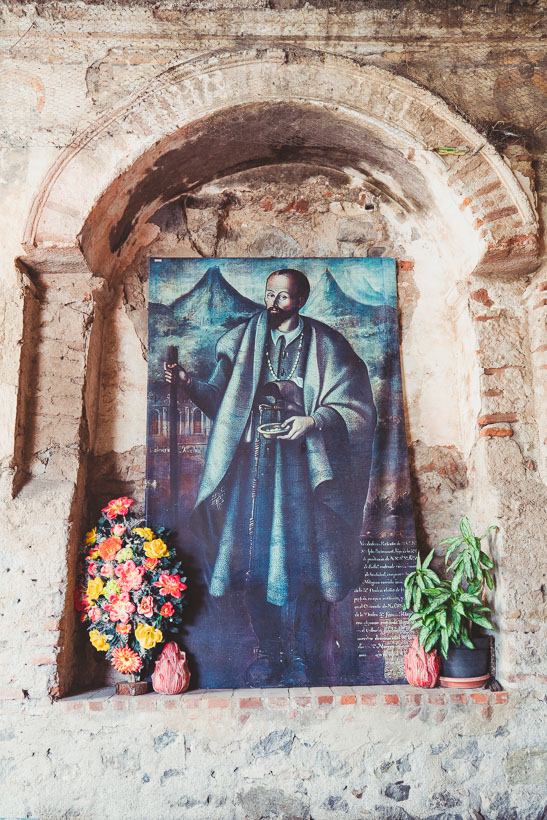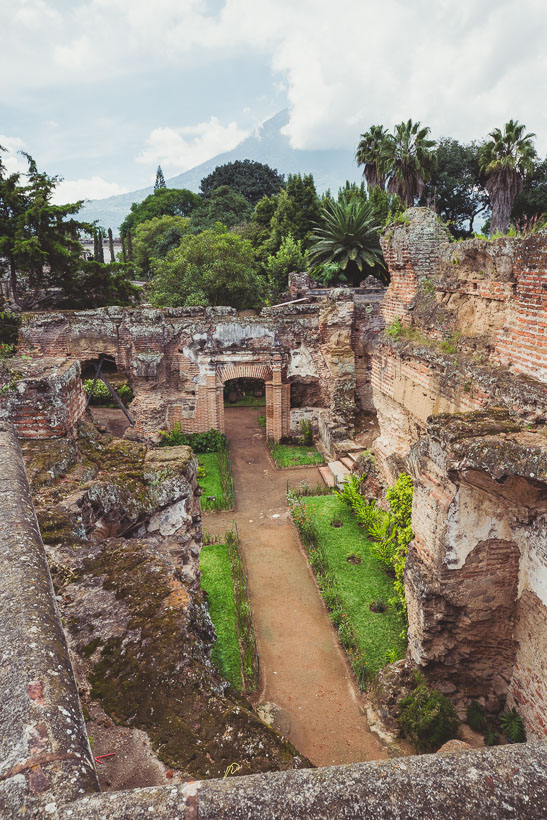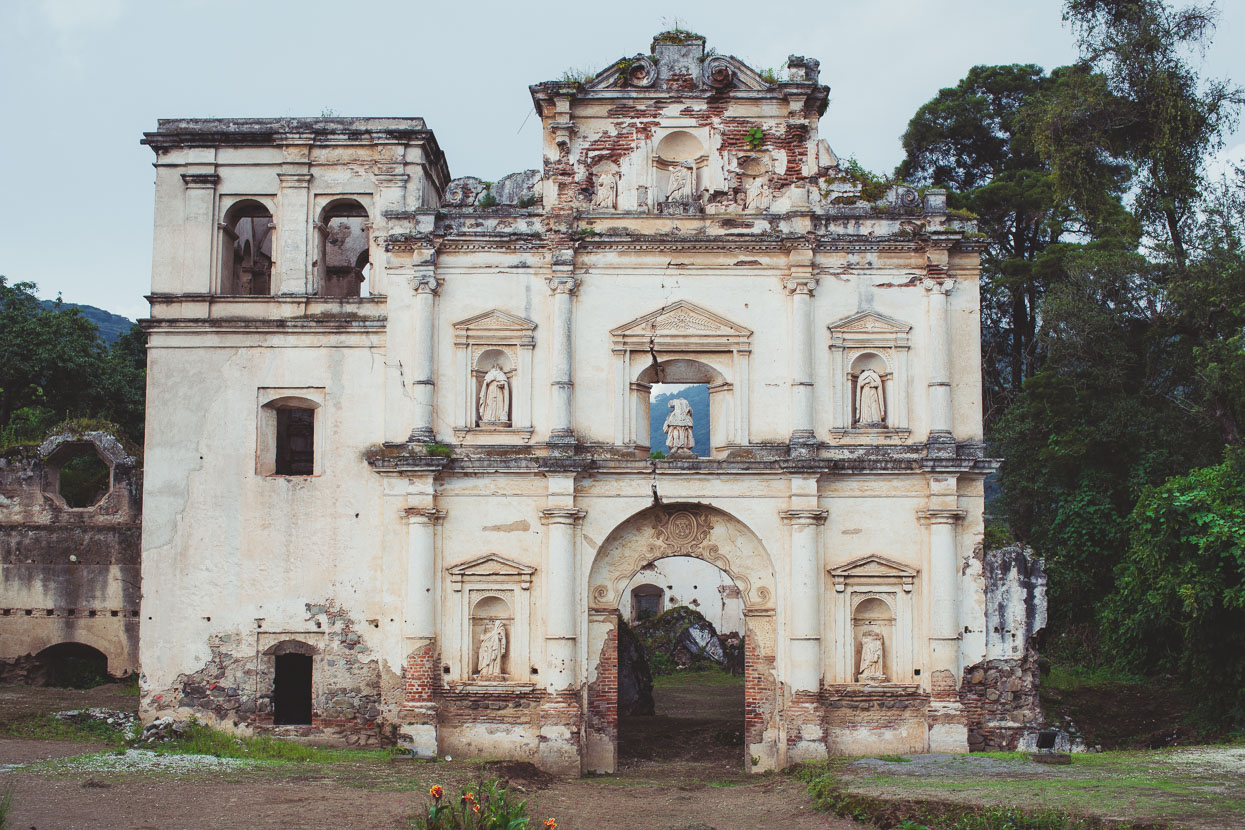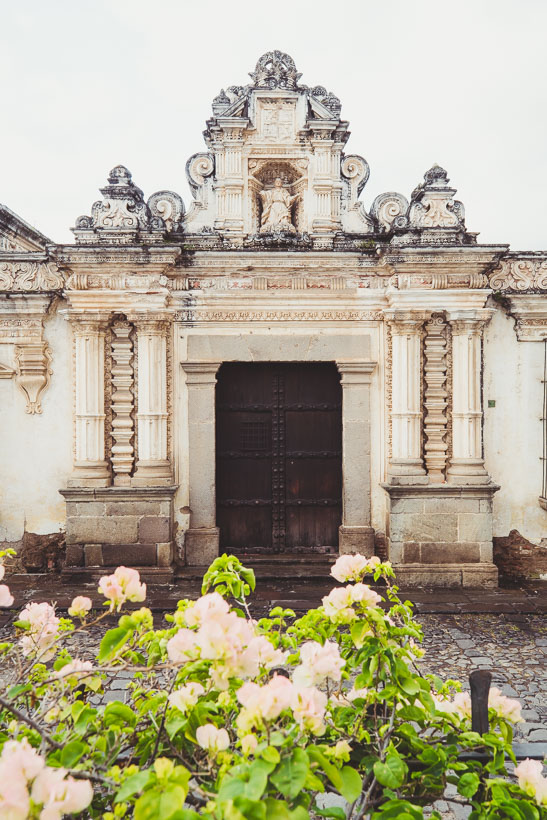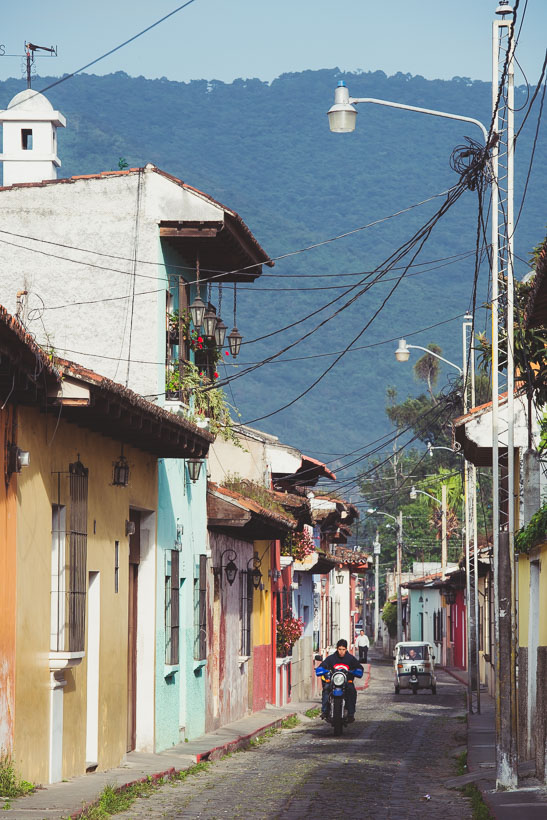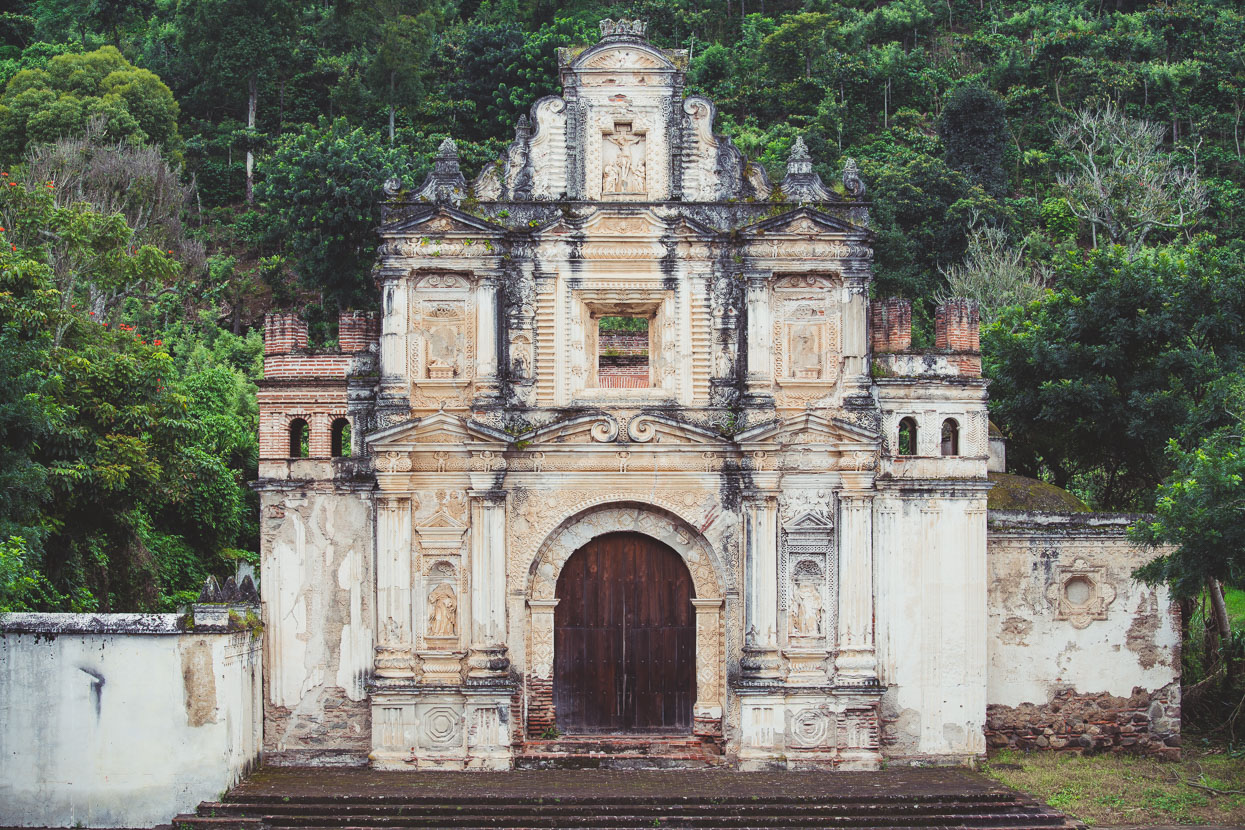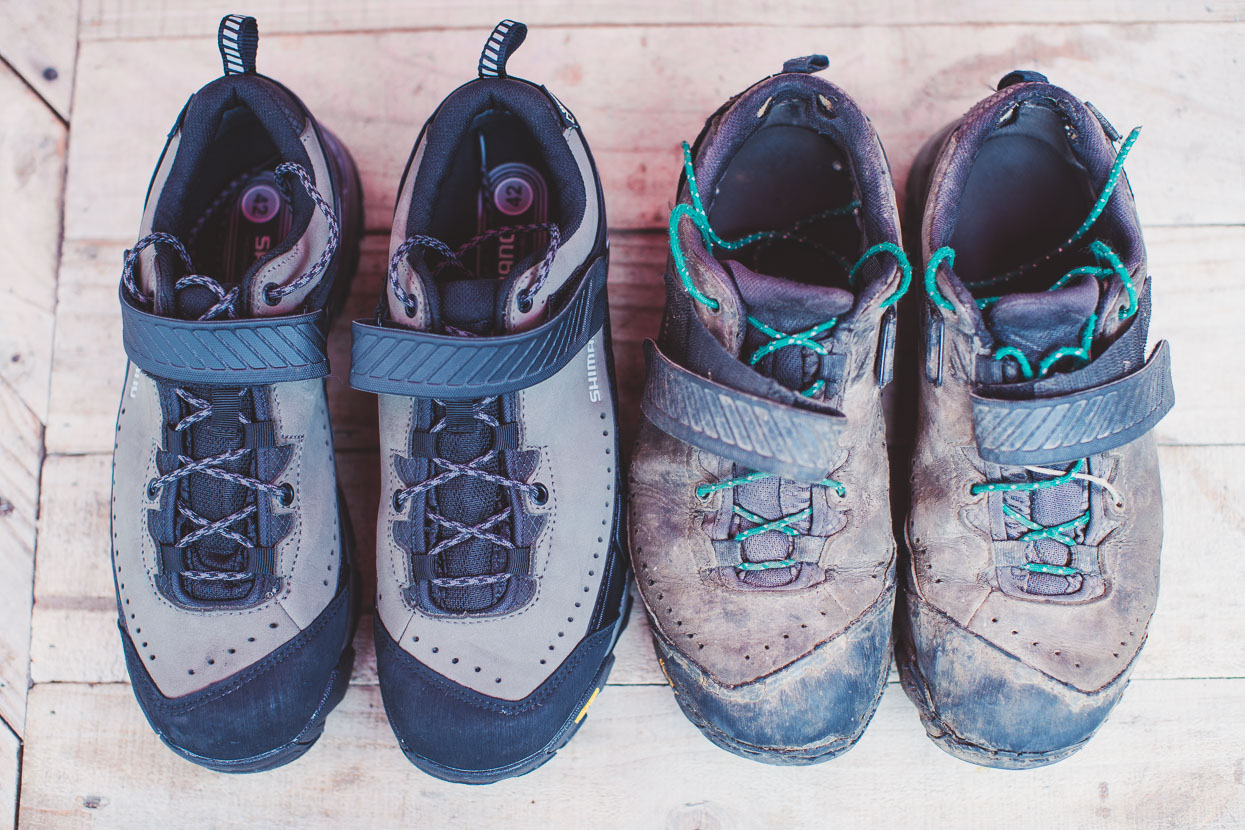 The other reason we hung out in Antigua for so long was to wait for packages with new parts and some kit from sponsors, some of which arrived and some of which didn't.
I got a new pair of Shimano XM7 shoes, which have been by far the best adventure MTB shoes I've ever had. A proper vibram sole (instead of hard plastic) and a real leather upper make the uppers of these shoes last at least as long as the sole. They're Gore-Tex lined which has its advantages and disadvantages: they were great in the cold weather of the Great Divide and keep your feet dry and warm in damp to moderately wet conditions, but in heavy rain they tend to fill up and don't drain easily. I'll probably use them with a lighweight running gaiter for the wet weather we expect in southern Columbia and Ecuador. My first pair lasted nearly 20,000km with a couple of minor repair jobs but the sole had got too thin and was starting come away.
We also got new Maxxis Chronicle (3.0) tyres to replace the Bontrager Chupacabras we've had on the front of the bikes since San Diego. The Chupacabras far exceeded our expectations of durability and have been awesome, but are unavailable in 29in at the moment. Moving to the Chronicles has been even better though – we prefer the profile of the tyre (smoother curve – better traction/turning) and the tread runs smoothly and quietly when we are on pavement.
It was great to get a parcel from Kathmandu also, who supply us with clothing (I love their Aklo Shorts as my do it all biking/hiking shorts) and other accessories.Catching the chicken bus back from Chichicastenango after our Cuchumatanes side trip an unfortunately rough and aggressive cargo handler snapped Hana's carbon seatpost clean off while hefting the bike onto the roof of the bus. It took us a few days to track down a replacement (unfortunately cheap and heavy) from a store in Guatemala city, who sent it to Antigua for us.
We got a bit of other maintenance done too, including headset bearings, new cables and pedals greased. All taken care of by the mechanics at Old Town Outfitters, who we highly recommend. The staff in their central Antigua store speak English too which made things super easy!
In other maintenance I had two teeth crowns done here too (for a fraction of the cost back home).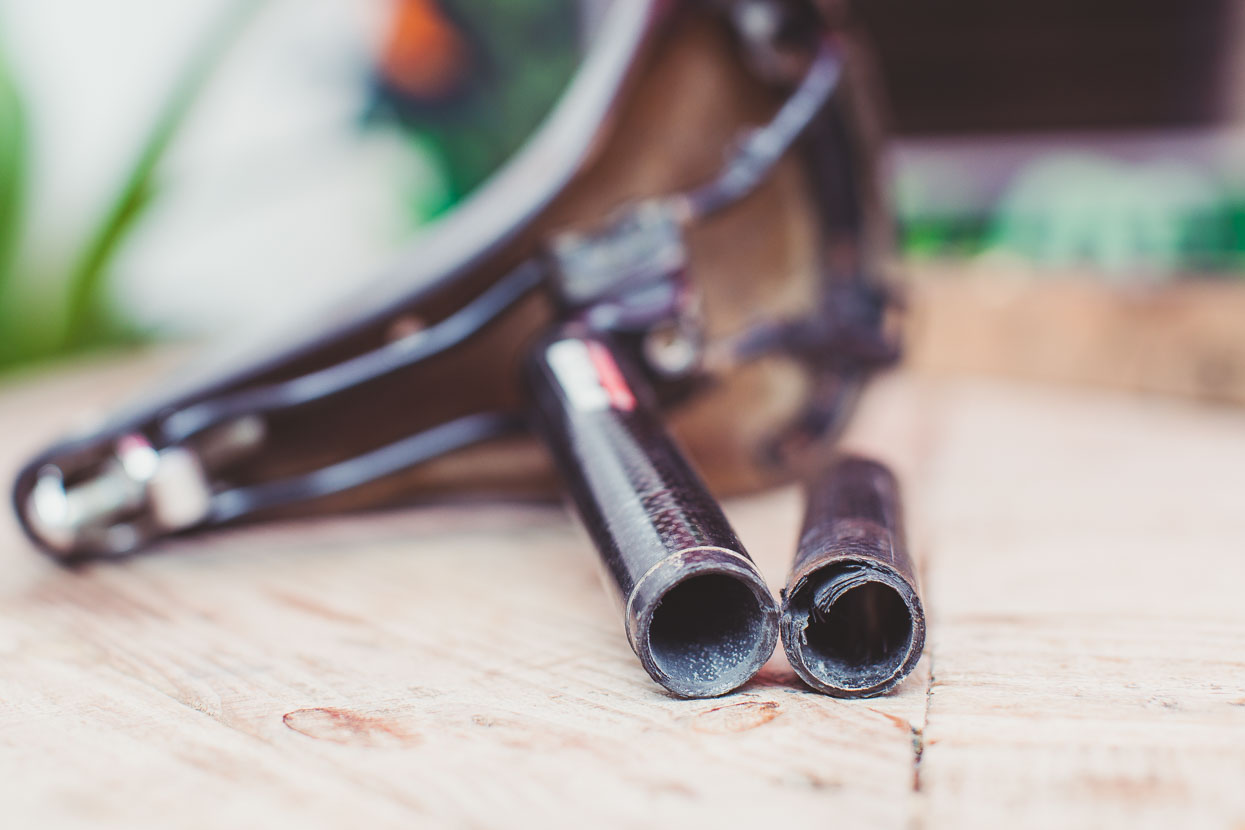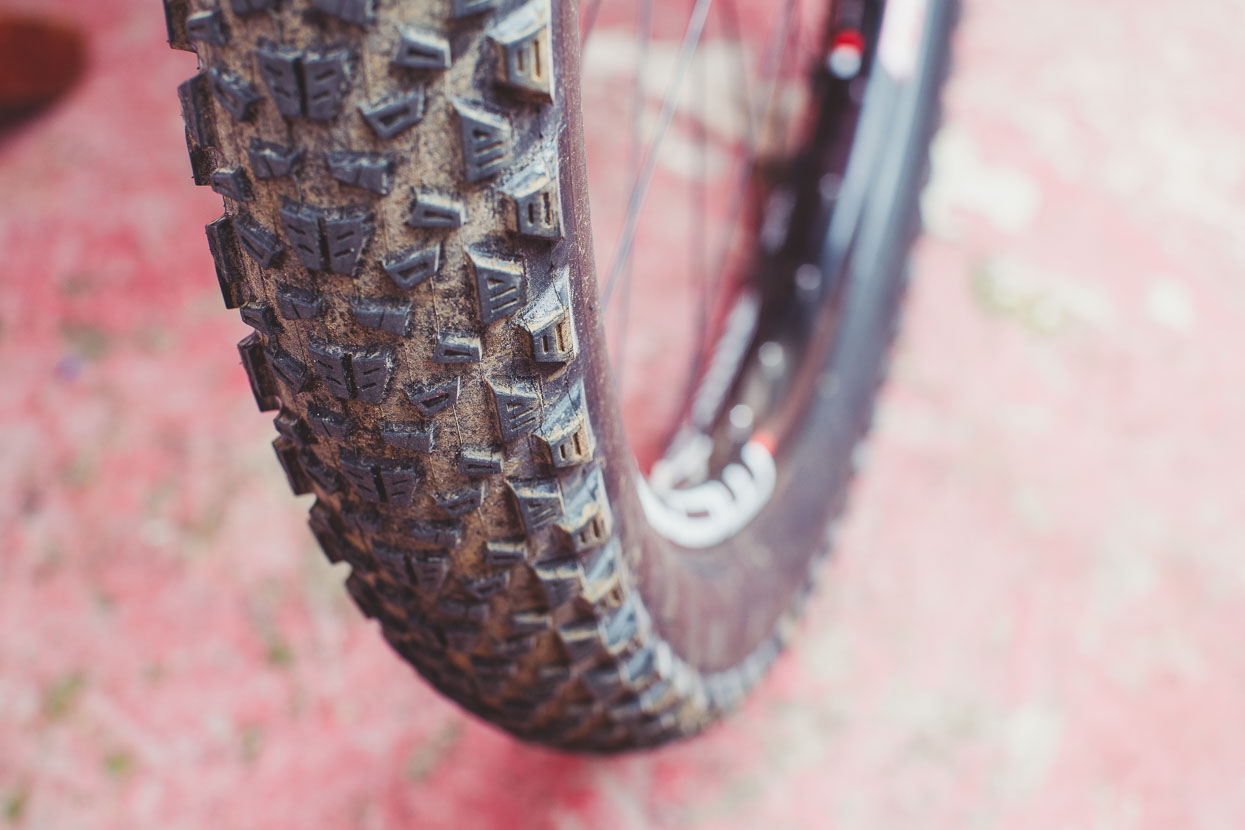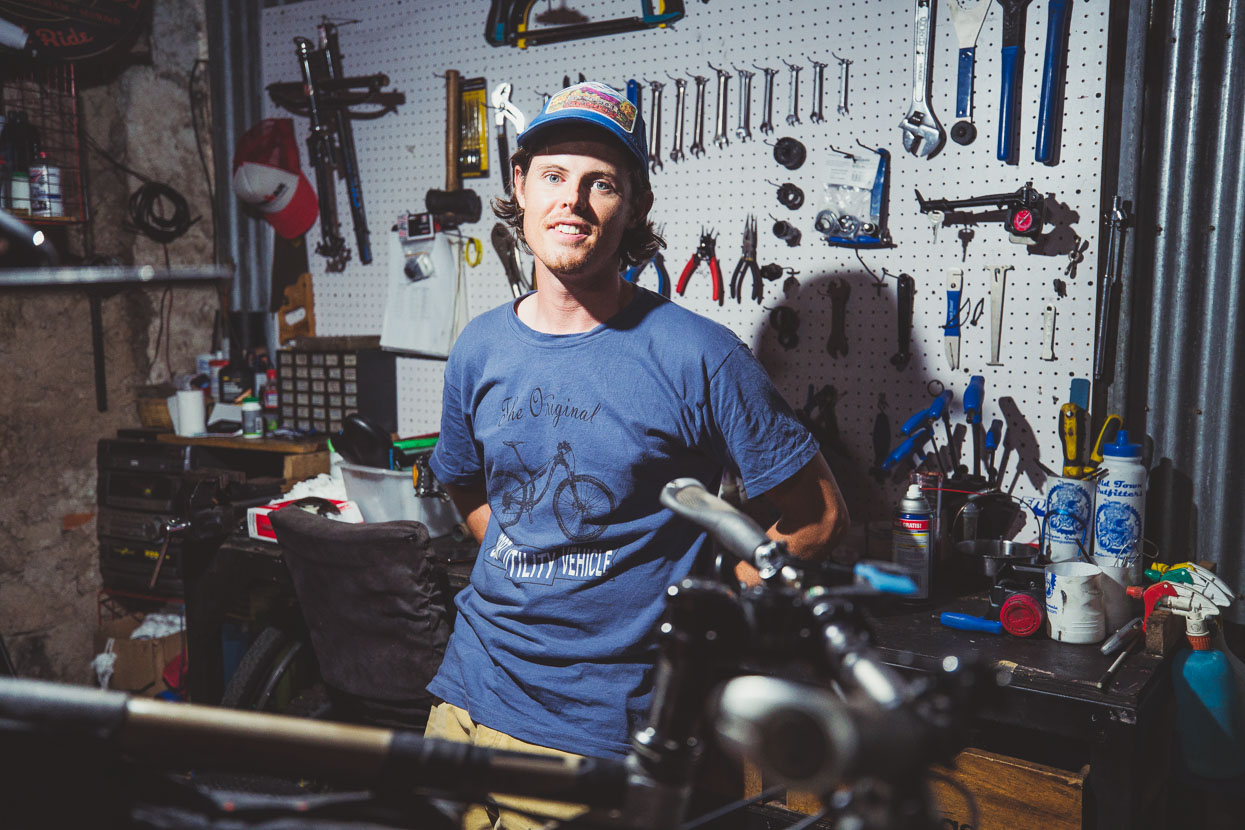 Antigua-based Old Town Outfitters employee Brendan James (@picsporadic) has been super helpful for all things Guatemala and mountain biking and it was a pleasure sharing many beers and burritos with him while we gleaned info and chatted about past adventures. Thanks Brendan!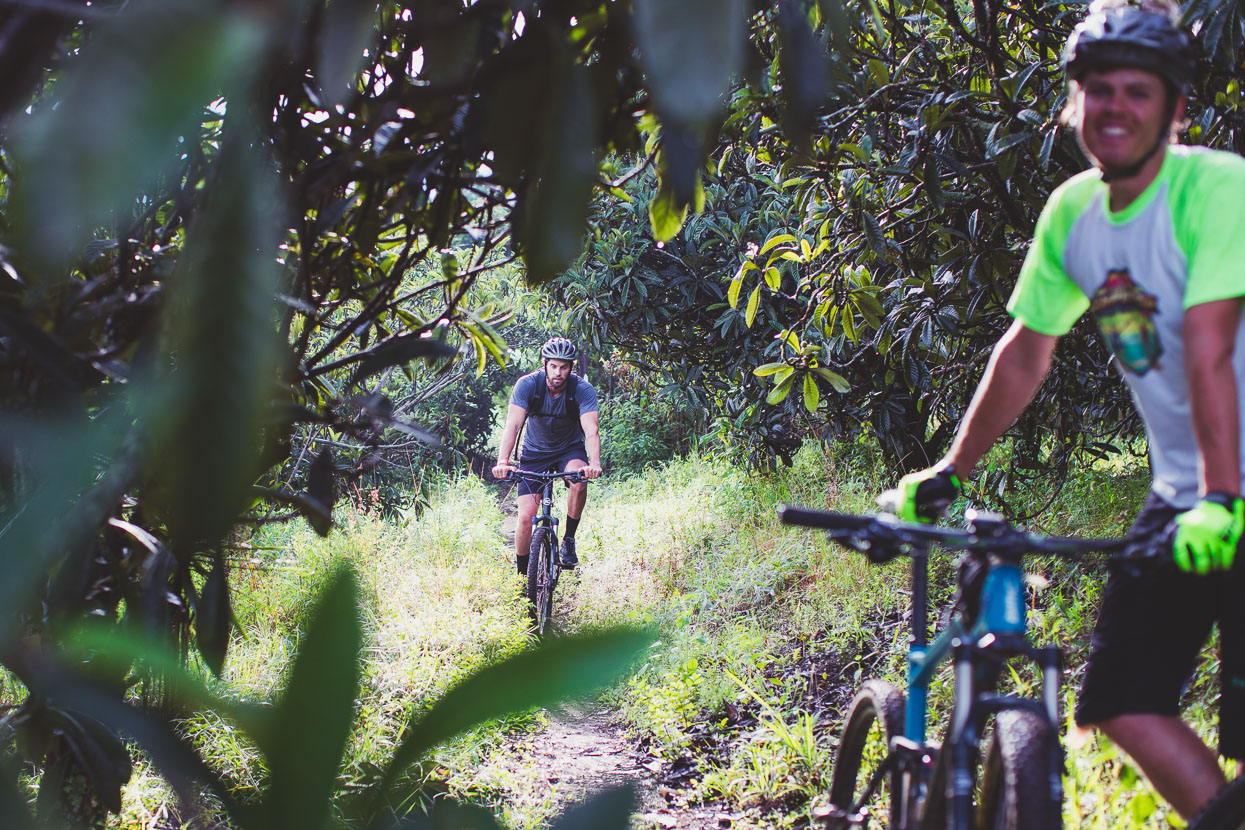 Old Town Outfitters run a early morning group ride a once a week which we both went on, but we also got out one weekend for a longer ride. There's a lot of riding around Antigua and more being explored, and much of it on singletrack. We searched RidewithGPS to see what people had ridden in the area and to get ideas.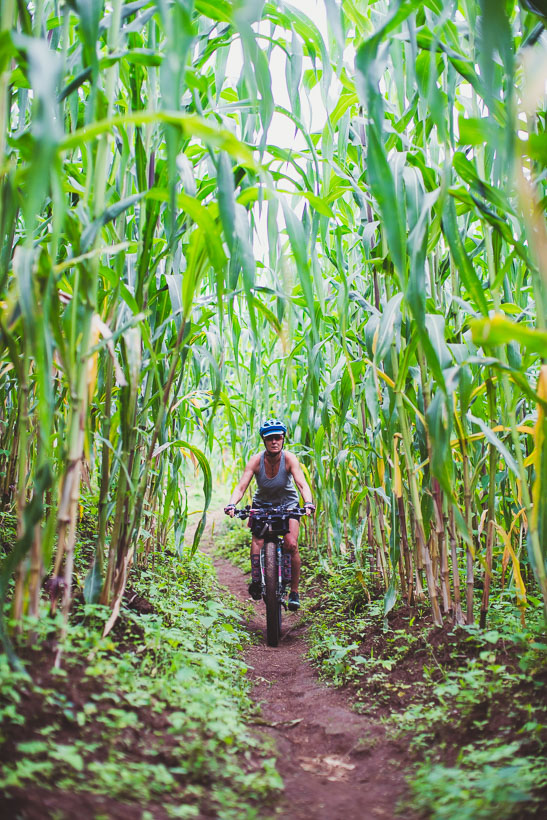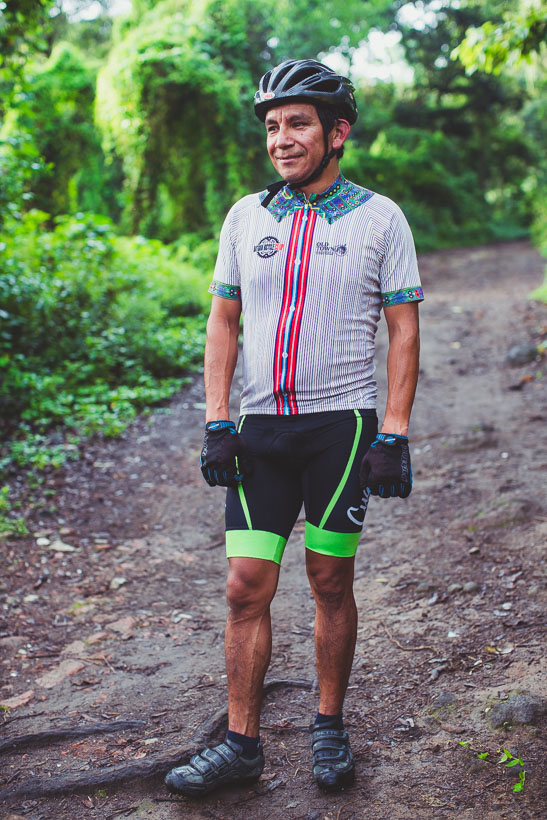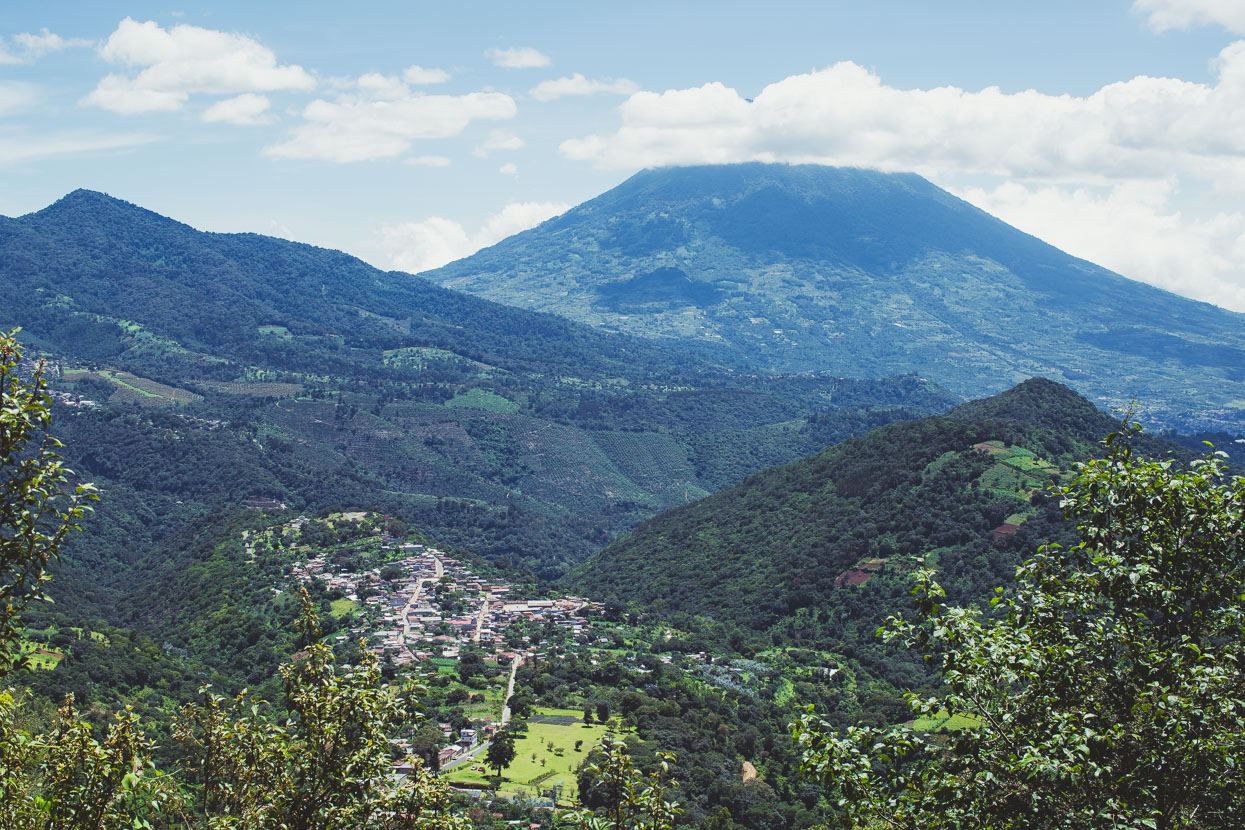 At present we're on the north coast of Honduras, back into the lowland jungle and humidity and looking forward to seeing the coast line as we head to Trujillo and the south towards Nicaragua. More soon!
Do you enjoy our blog content? Find it useful? We love it when people shout us a beer or contribute to our ongoing expenses!
Creating content for this site – as much as we love it – is time consuming and adds to travel costs. Every little bit helps, and your contributions motivate us to work on more bicycle travel-related content. Up coming: camera kit and photography work flow.