Day 162: Ayutthaya – Song Phi Nong, 86km. Flat
Day 163: Song Phi Nong – Kanchanaburi, 73km. Flat & gently rolling
Day 164: Sightseeing in Kanchanaburi.
After five days somehow vanished among the skyscrapers and malls of Bangkok we managed to hop on a train one afternoon and zip back out to Ayutthaya, where our bikes and kit were being looked after at a backpackers. Next morning we got on the road late and headed towards Kanchanaburi, over towards the Burma/Myanmar border.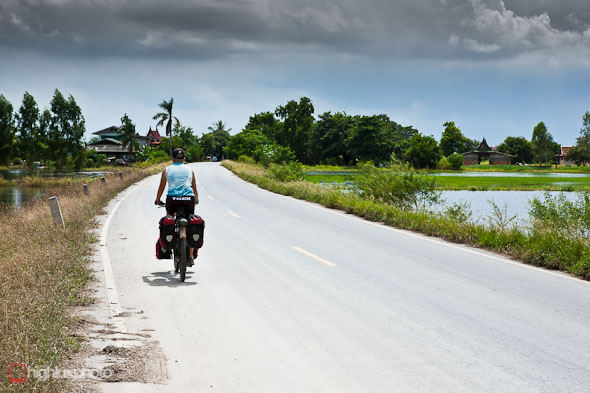 Between Ayutthaya and Kanchanaburi the roads were pretty much dead flat. We did our best to keep away from the busy ones, but most of the time it was a mixed bag, with sections of highway and quieter rural roads through the rice paddies. Flooding was widespread (parts of Ayutthaya province had been under water) and sometimes our road appeared to be cutting through a lake.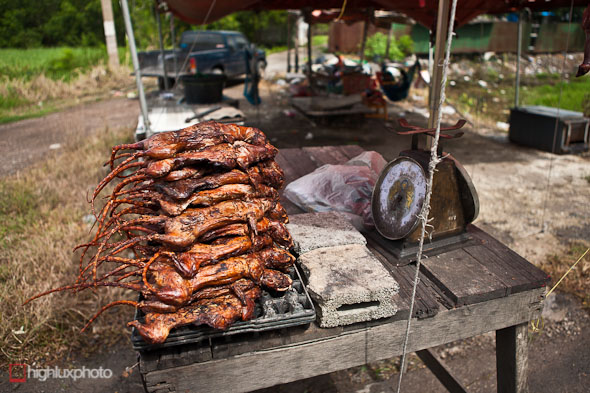 As always there were curious things to eat on the roadside. I think these are some kind of giant rat that lives in the rice paddies.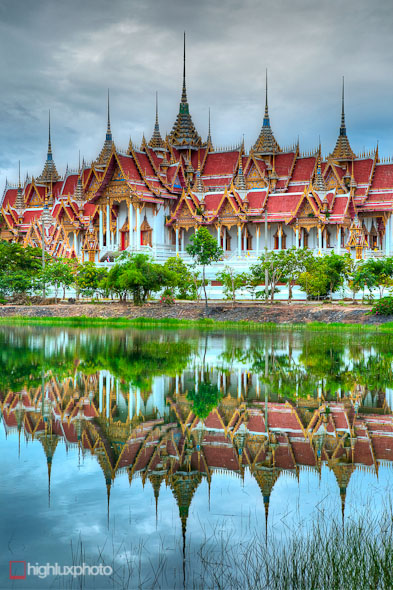 Sometimes the horizon would be broken by the spires of an ornate wat. The Thais seem to like them spectacular.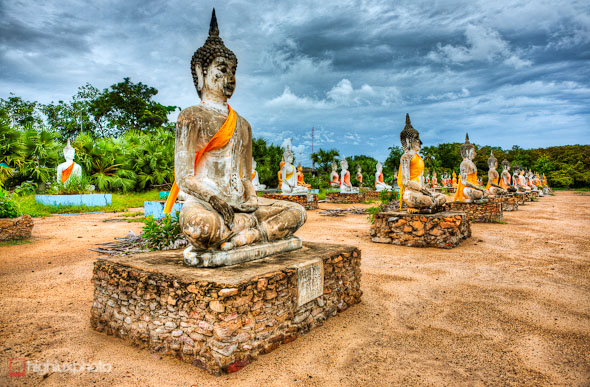 Over the road was an equally amazing Buddha garden filled with at least 100 huge concrete Buddhas, a cool spot to wander around in.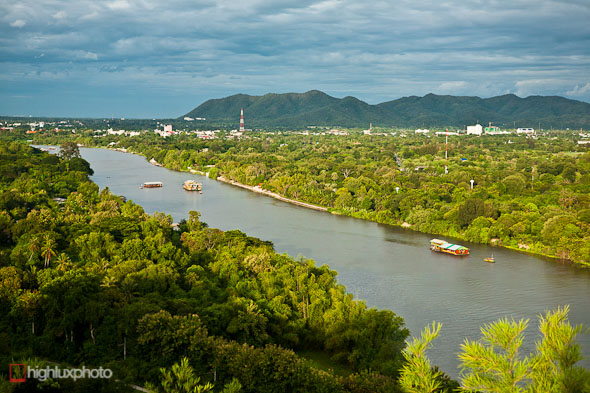 We spent a night in a seedy motel (we turned down a room with a round bed as we wanted a desk instead!) and the next day arrived in Kanchanaburi after 73 hot kilometres. The barges on the river are 'Karaoke Boats' wildly popular with Thai tourists.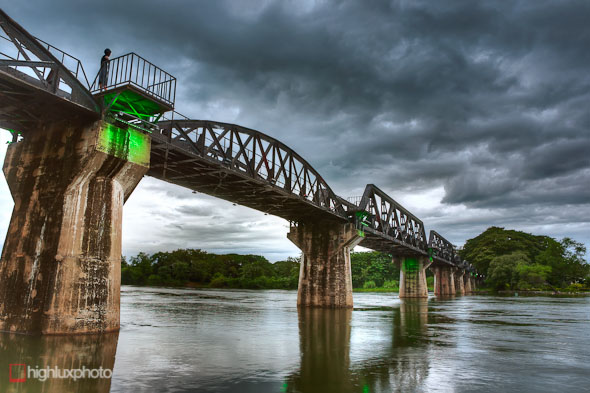 Kanchanaburi is famous for the Kwai river bridge (disappointingly nothing like the bridge in the WWII classic Bridge on the River Kwai!) and a popular tourist base for people interested in Japan's infamous 'Death Railway', an ambitious WWII project to create a supply line between Thailand and northern Burma. The project was carried out with forced labour (a mixture of allied prisoners of war and Thai and Burmese civilians) and over 100,000 died from starvation and disease. The bridge was damaged by an RAF bombing raid in 1945.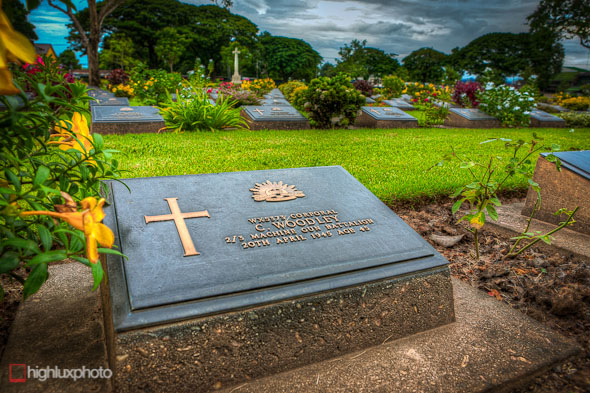 There's a couple of sobering and immaculately maintained Commonweath War Graves Commission cemeteries to check out; one in town and the other a 20 minute bike ride away.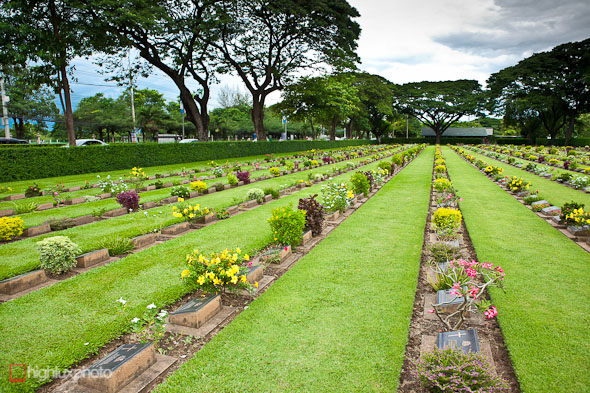 Between the crosses, row on row …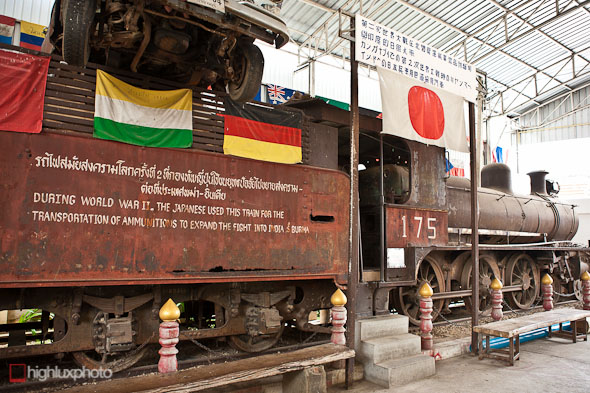 The Jeath and WWII Museums in Kanchanaburi are haphazardly curated and full of dusty relics not only from the war but from daily life in the region over the past 100 years. They're well worth a look though if you're into oddities and antiquities.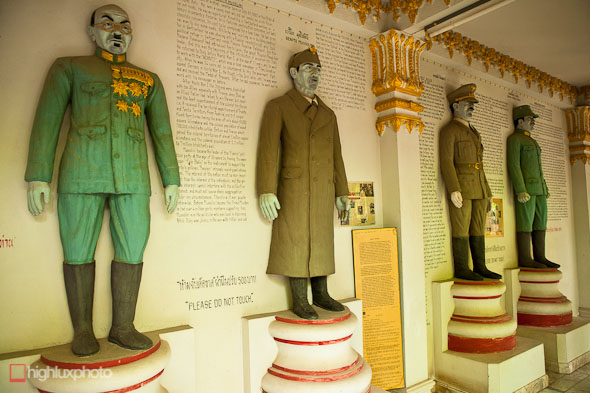 There were some life-sized statues of the bad guys: Hirohito, Mussolini, Hitler et al …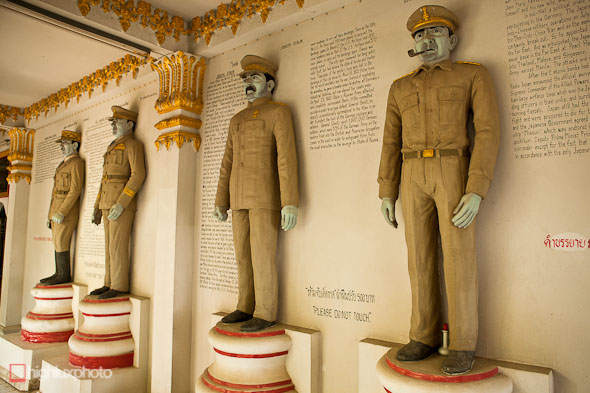 … and of course the good guys: De Gaulle, Churchill, Stalin and MacArthur.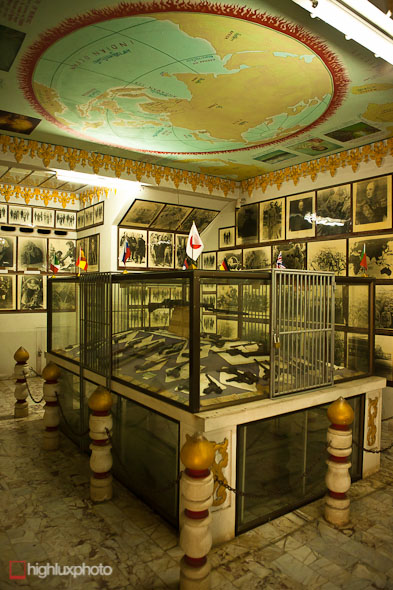 As well as an eclectic collection of guns and sometimes completely unrelated black and white photographs. If you actually want to learn something about the Death Railway the Thai-Burma Railway Museum, also in town, is the one to check out.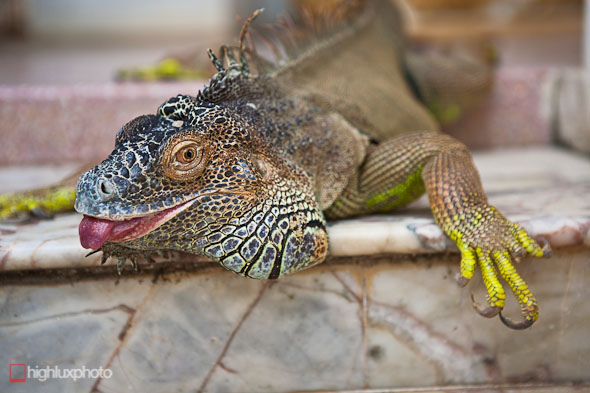 Some of the local wildlife.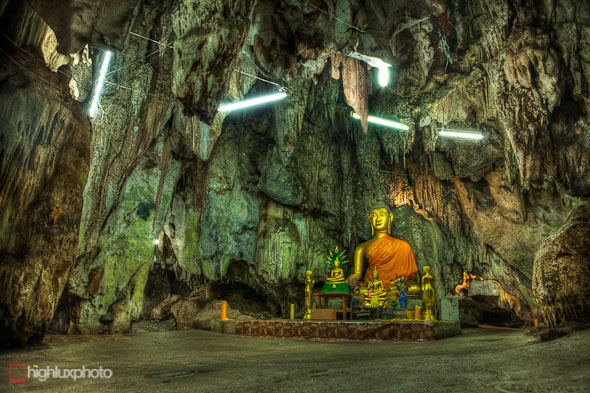 About a 30 minute ride from town, taking you past the Chung Kai Allied Cemetery on the way, is Wat Tham Khao Pun – well worth checking out for its labyrinthine temple-cave.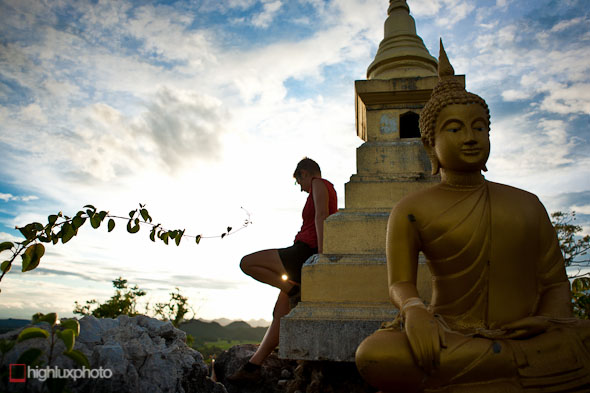 You can get some local boys to guide you up to the hilltop stupa there too – it's a sweet spot to watch the sunset.