From Battambang our next destination was Siem Reap – home of the Temples of Angkor and a town we were planning to spend a few days in while we checked out the temples. Seeing as it was nearly two hundred kilometres in the wrong direction (in fact the whole of Cambodia's been in the wrong direction) we justified catching a boat from Battambang. It's a classic and common way to travel between the two places, and gives a great sample of Cambodian river life, floating villages and shows how flooded much of the country is during wet season. The boat traversed the Stung Sangker river for the first half of the trip and then crossed the northern end of Tonle Sap lake. Here's a few photos from the 6 hour trip…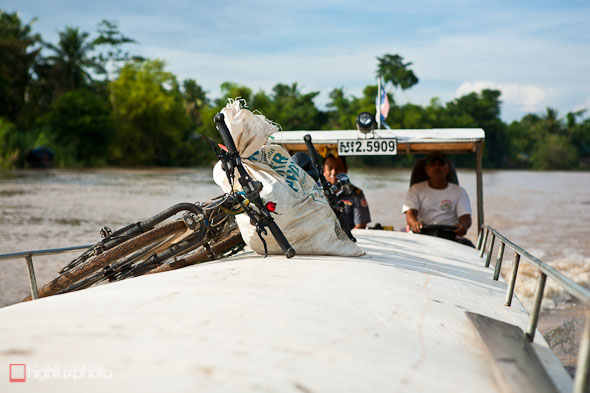 Bikes perched on top and held down a heavy sack the boat headed down the river from Battambang.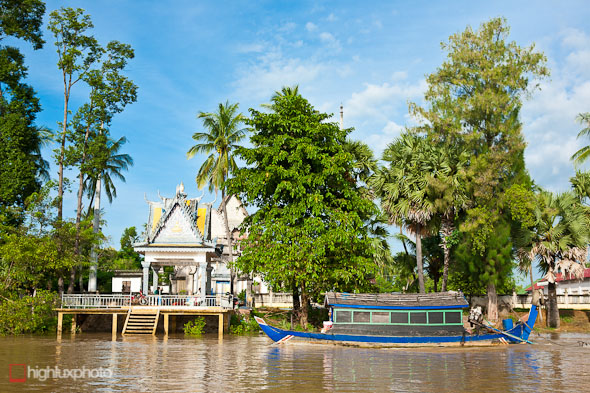 Watching the sights go by without having to pedal for a change was quite nice.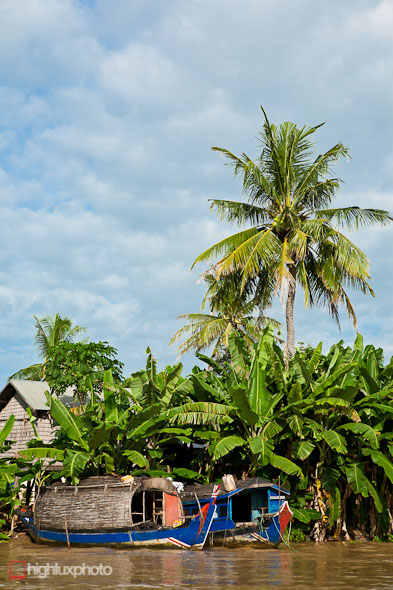 Typical river vessels.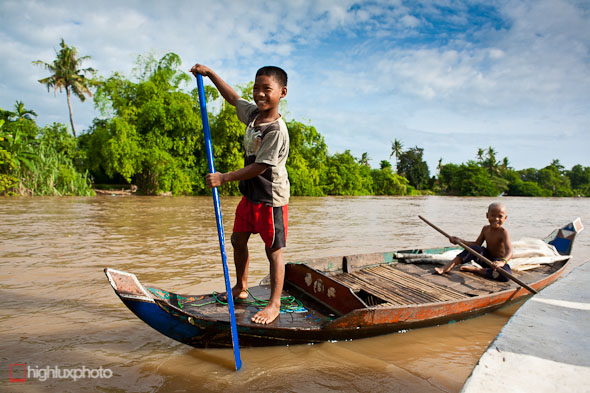 Now and then a smaller boat would come to meet us in the river – usually to pass on an extra passenger or some freight.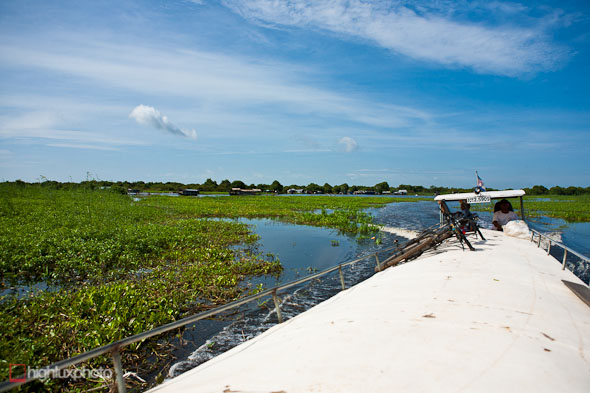 With the wet season making the water levels so high, the line between river and lake was a blurry one, and we spent quite a long time crossing flooded mangrove areas until we got to the Tonle Sap lake proper.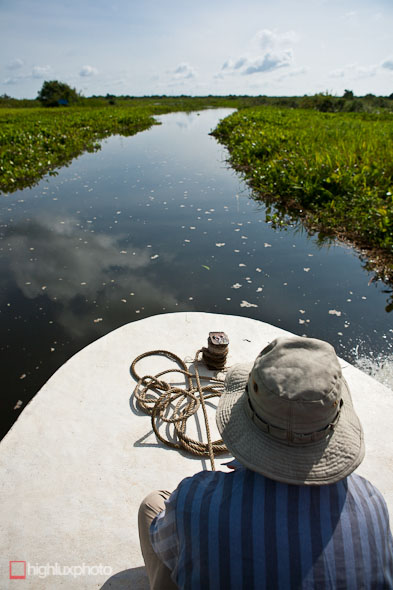 Up front a navigator whistled instructions to the captain as we traversed narrow channels.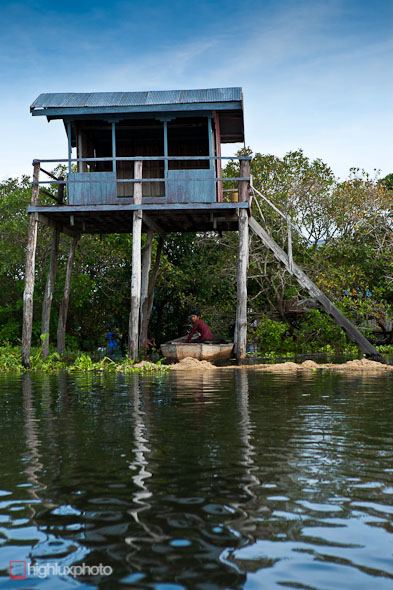 A couple of times we passed through floating villages where every building was either on pontoons or stilts. They're accessible only by boat.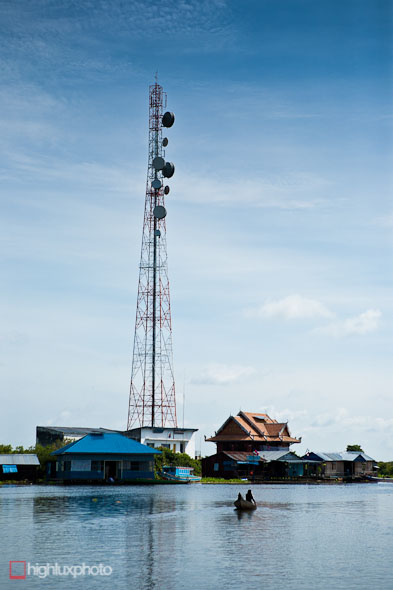 Somehow they found a spot to install a cell phone repeater.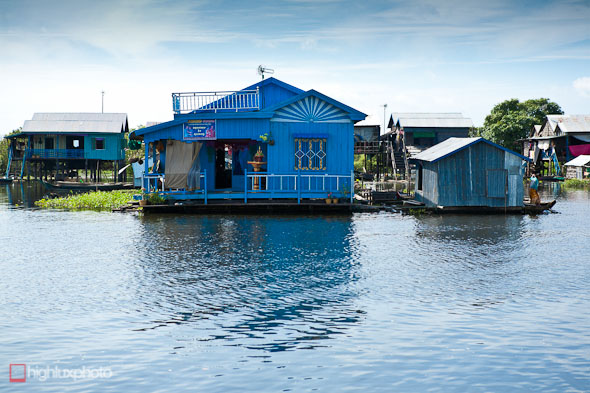 Floating dwellings.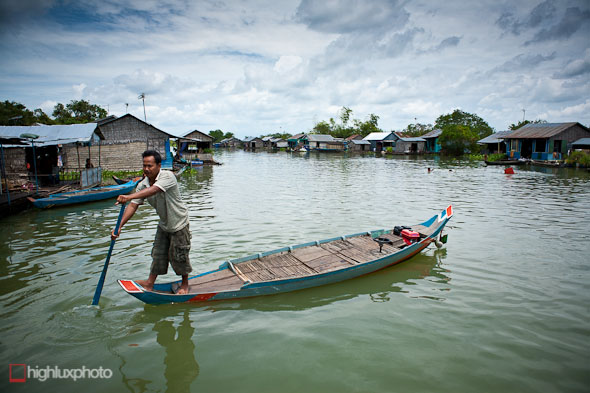 Floating village near Tonle Sap.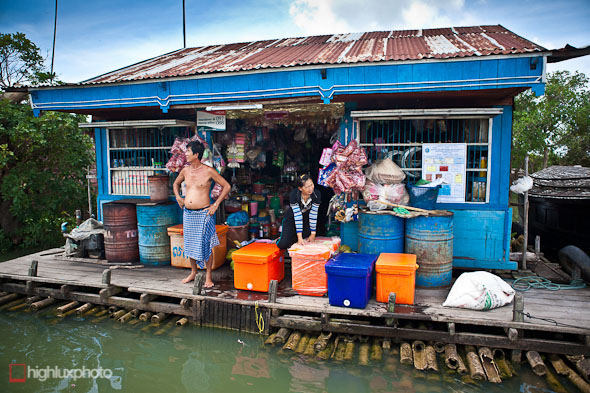 Floating village shop, near Tonle Sap lake. This one seems to be buoyed by bamboo!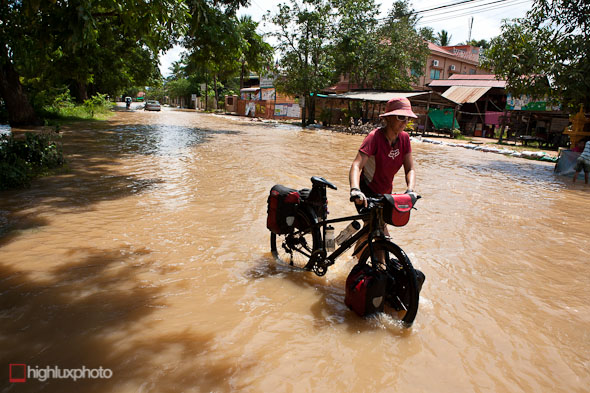 We got off the boat with only a 10km ride to reach Siem Reap. At the boat terminal some tuk tuk drivers tried to convince us that the road was flooded for 2 kilometres and that the only way we could get into town was via tuk tuk. 'What a lame scam,' we thought 'Not going to fall for that one'! Turned out the road was a bit wet, and after riding with our front panniers half submerged through one deep stretch, we ended up getting off and walking for a while. More from Siem Reap and the Angkor Temples next post…