A few shots from three days in and around Luang Prabang, Laos.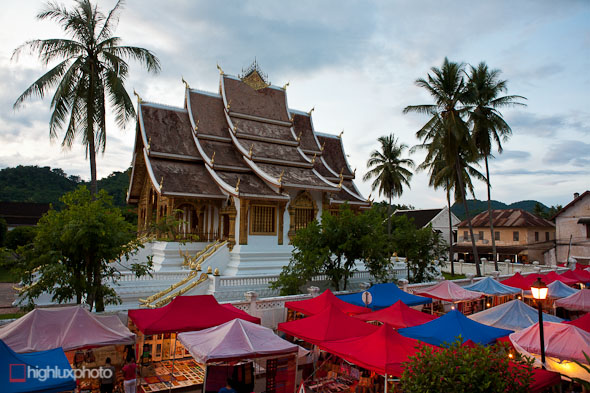 Buddhist Temple at Haw Kham (Royal Palace) complex, with the nightly craft market stalls in the foreground.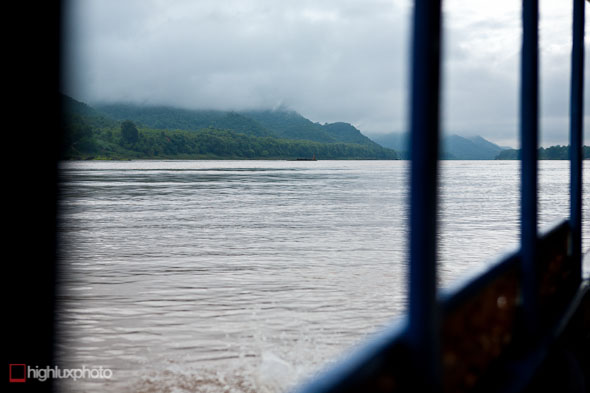 We took a trip up the Mekong for 1.5 hours to the Pak Ou cave, an ancient site of worship, only accessible by boat.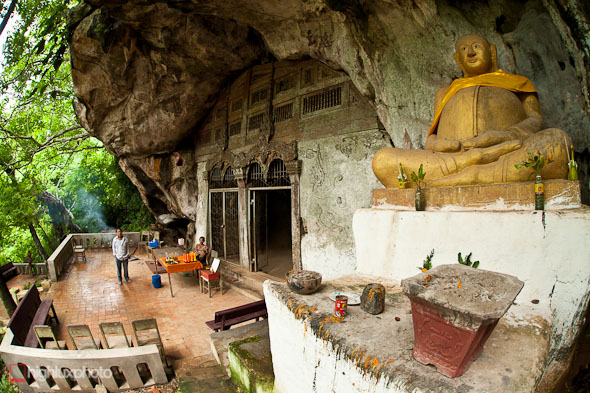 Upper tier of the Pak Ou cave.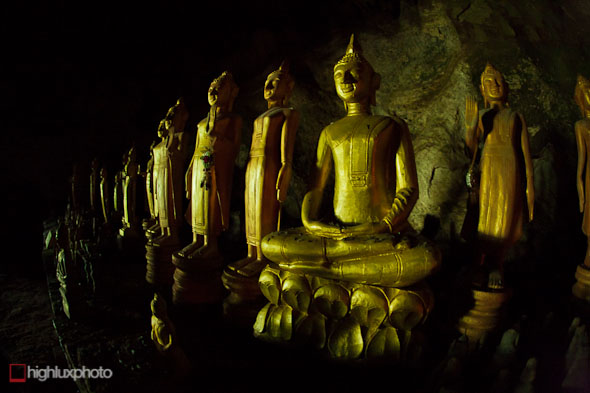 The two caves at Pak Ou are famous for the thousands of buddha figurines placed inside.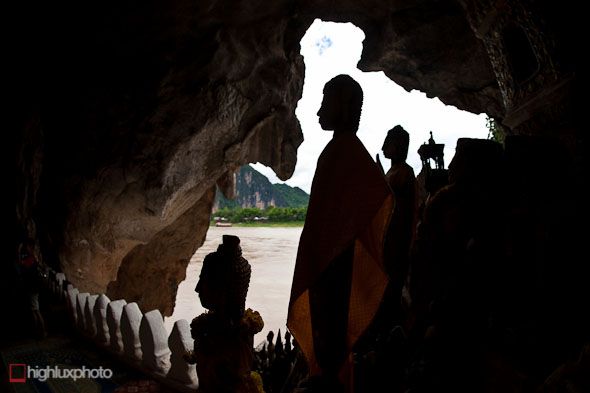 Buddhas in the lower Pak Ou cave. Mekong River.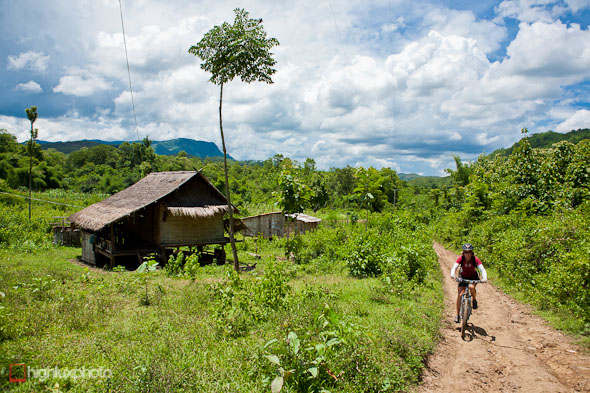 Wanting to get off the tourist trail a little more we took a guided day trip mountain bike ride to visit some minority villages across the Mekong from Luang Prabang. Jewell Travel Laos (who I would do some photography for later) provided a great English speaking guide who was able to give us a customised and highly insightful few hours biking into the hills and checking out villages. They got further back in time the further we went.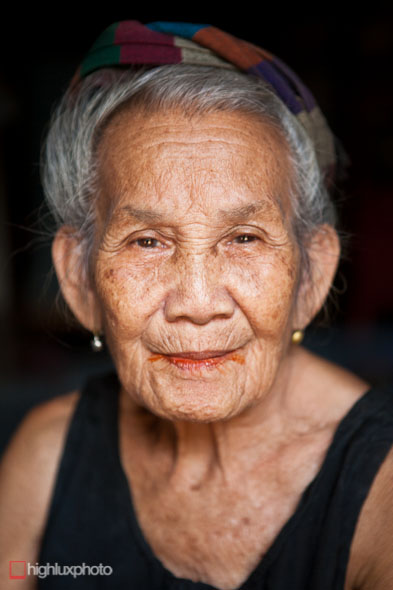 Hmong woman, lips smeared with betel nut juice, in village near Luang Prabang.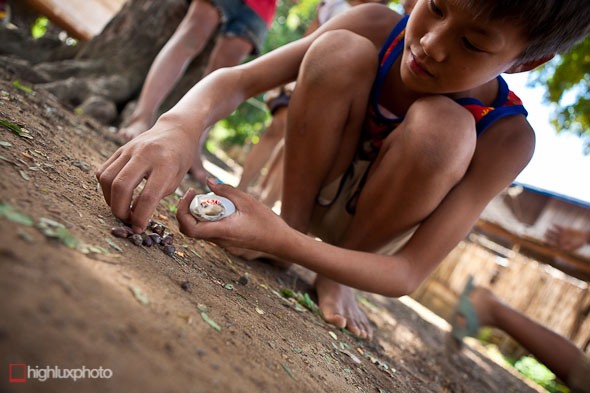 Boy collecting tamarind seeds – the 'prize' for winning a game that involved hurling a jandal at a bottle of seeds on the ground.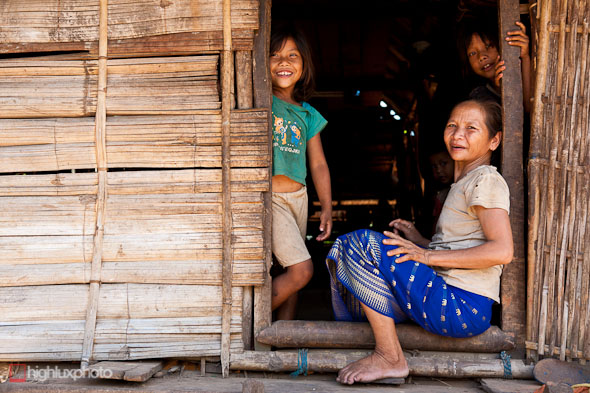 Family in Khmu village.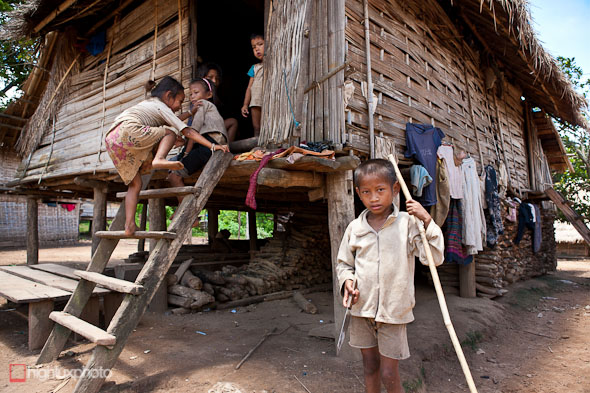 Kids in Khmu village (about 1.5 hours ride from Luang Prabang).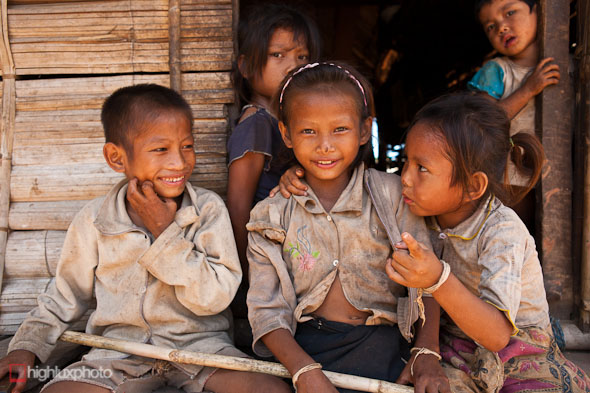 We were something of a novely in this village (especially once the big camera came out) and the kids became totally hyper – especially the 10 year old boy with the knife and staff!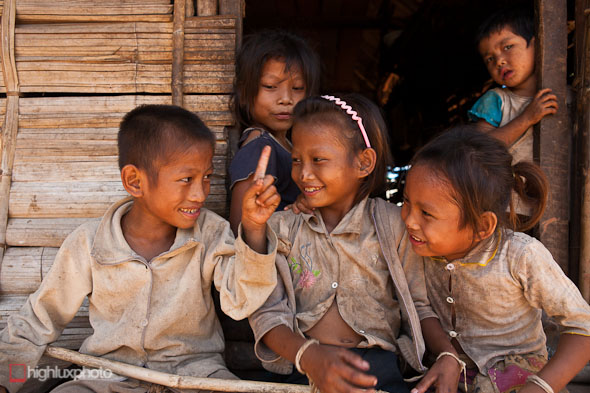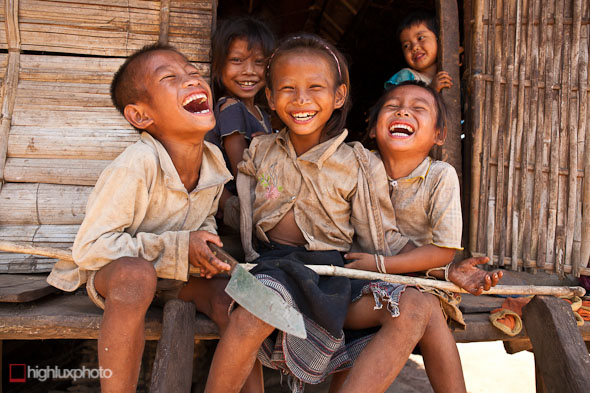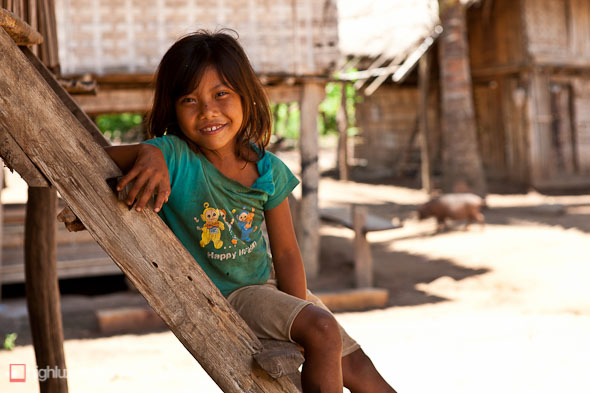 And sometimes a bit more relaxed…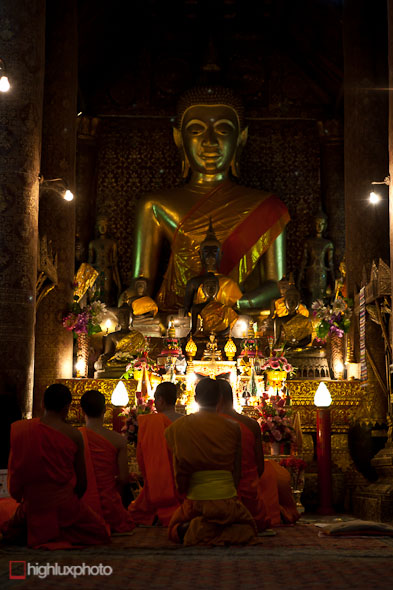 Monks pray in one of Luang Prabang's many wats. A day alone can be spent wandering around the wats in the peninsula area of Luang Prabang. Photography is not a problem if kept discrete and the monks like to take the time to chat.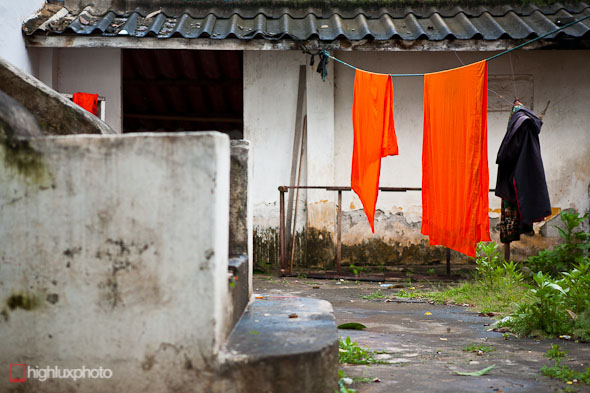 Monk robes drying.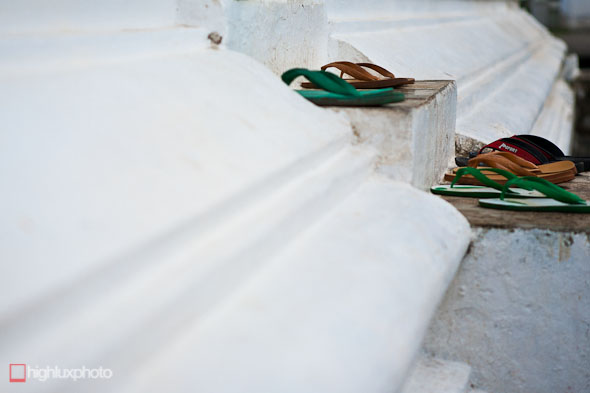 Sandals outside wat.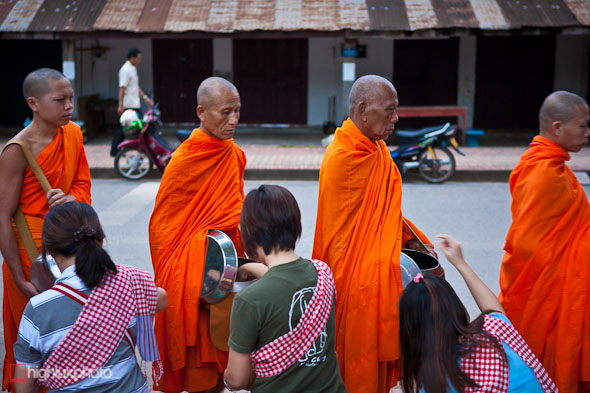 Each morning between 5.30-6am Luang Prabang's hundreds of monks practice Takuhatsu (alms) to collect donations of food or money from the town's citizens.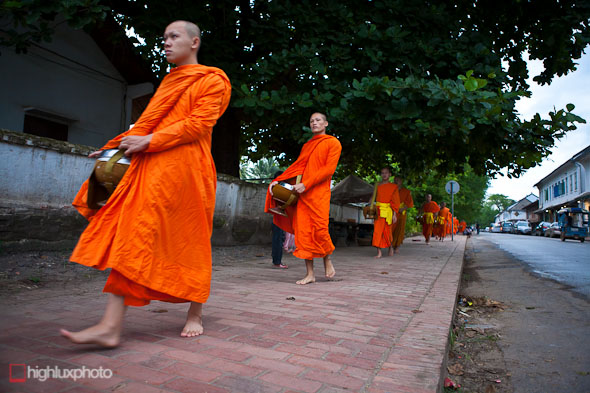 The procession…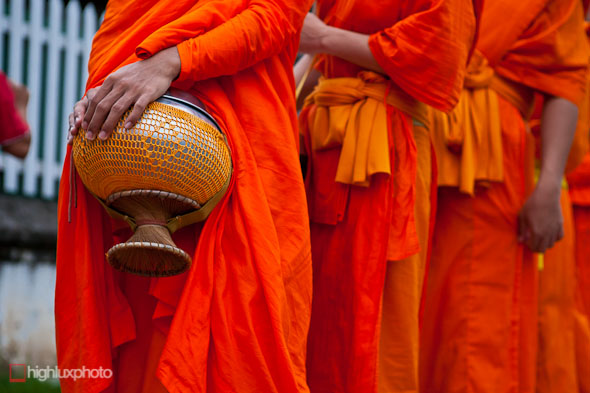 Nope, not a drum, but a extra capacious food bowl!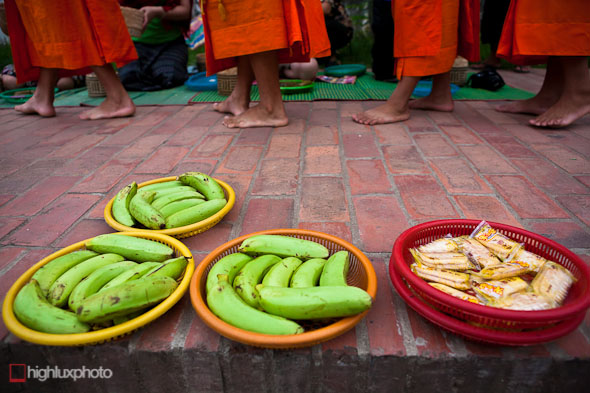 Goodies on offer…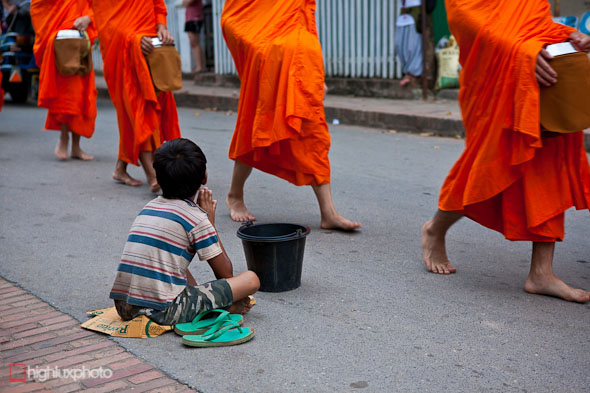 Bizarre food chain: once the monks passed those donating food, there was a small row of kids begging for food from the monks!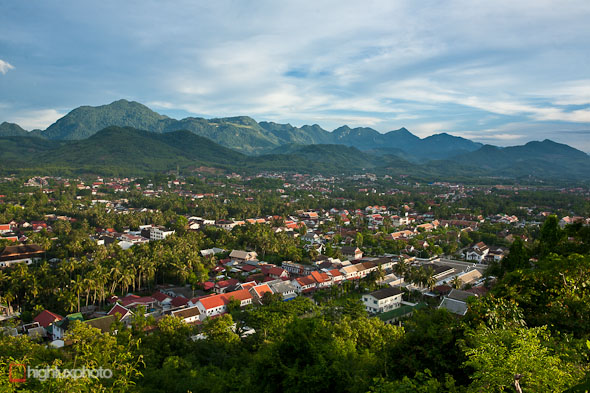 Cradled by mountains, Luang Prabang was not long ago only reliably accessed by boat on the Mekong River. It's over these ranges that the next leg of the trip will take us down to Vang Vieng, about three days ride away.