A wee update from our descent into the tropics of Yunnan.
Day 35: Lijiang – Jianchuan, 89km, small climb then mostly downhill/rolling.
Day 36: Jianchuan – Duanjadeng, 53km, small climb then mostly downhill – inc. 22km riding around temples at Shibaoshan,
Day 37: Duanjadeng – Yangbi (1500m) 116km, mostly downhill with 30 minute climb half way.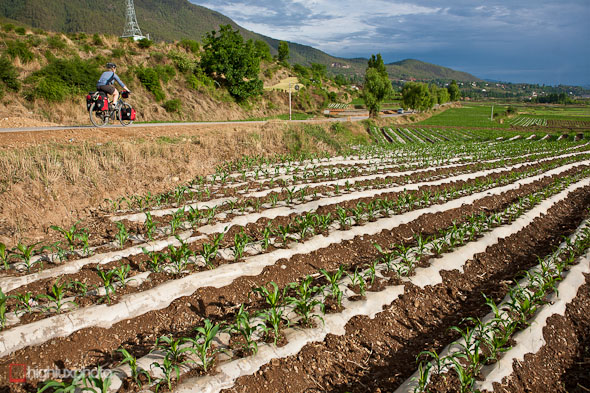 From Lijiang we headed south 89km over rolling country to Jianchuan, a small rural service town. As we dropped and headed into warmer country agriculture started to cover the landscape; corn, cabbage, spinach, bok choy and more. Every available piece of land is planted – usually right to the road's edge.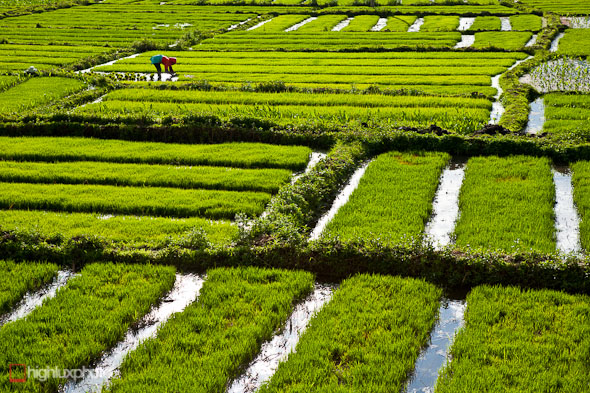 Rice paddies in the valley north of Jianchuan.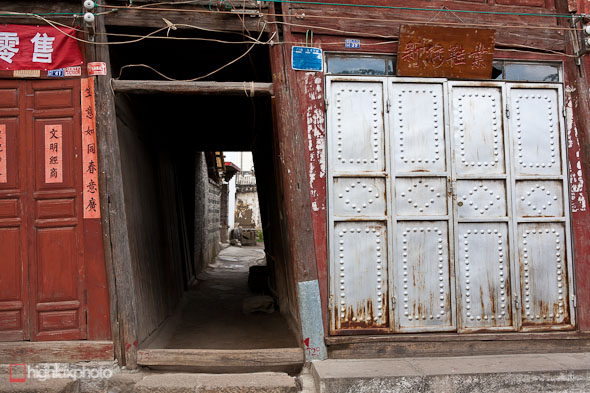 After a night in Jianchuan we spent an hour or so in the morning wandering around the old town – a rustic maze of cobbled streets, and fragile looking buildings.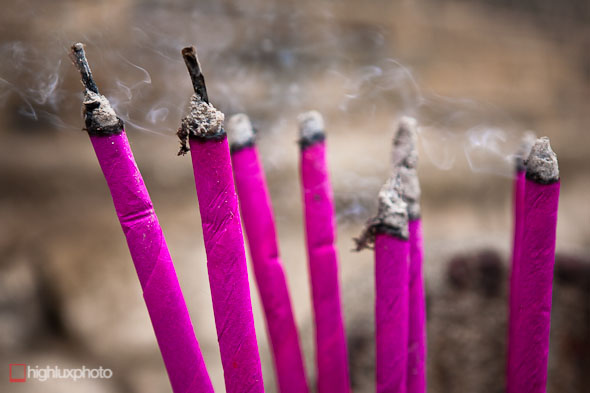 There's always incense burning somewhere…

Jianchuan's old town. Note the buildings made from mud brick. That's been the predominant building style in this region of China. Regular bricks are more commonly used for industrial sites.

The mud brick blocks are plastered over with more mud, mixed with straw. There's usually a final whitewashed layer over the top of that too.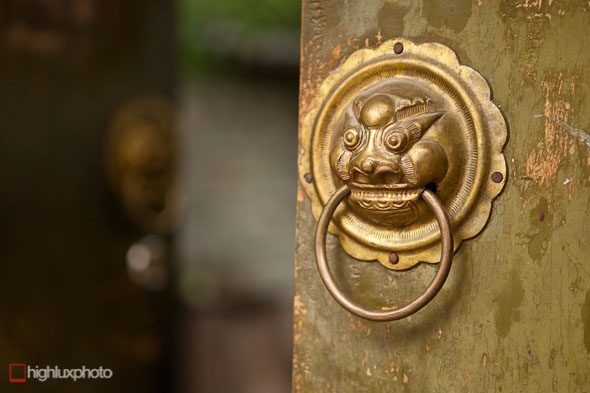 Every other door handle is one of these.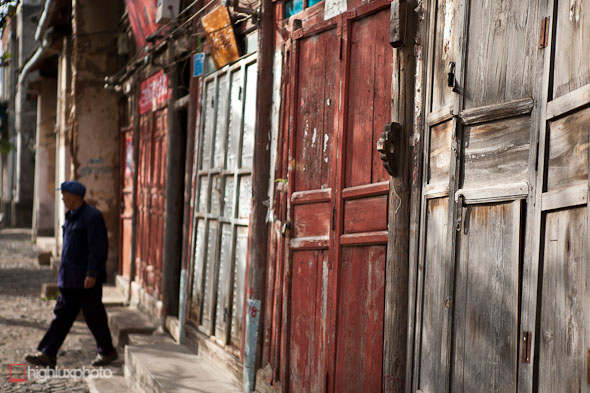 Rickety. Mao-style suits are still very common in rural areas, especially the caps.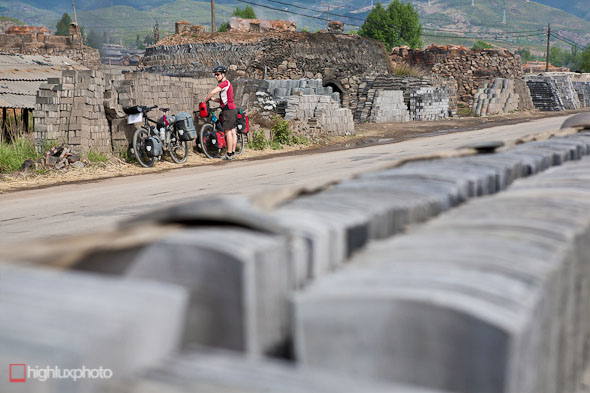 These are roadside kilns for baking the standard roofing tiles one sees on virtually every building in China (not so the Tibetan areas though).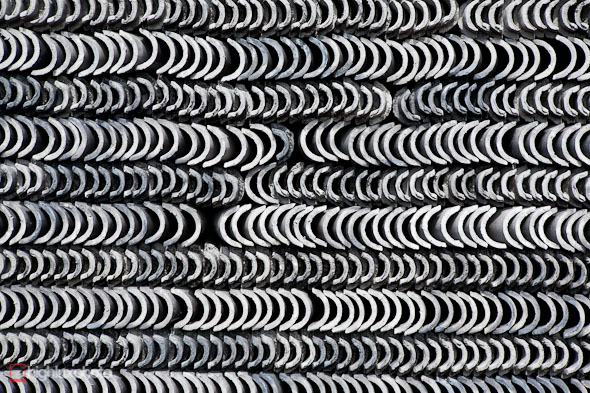 Roof tiles. Most buildings, new and old are clad with these.

End caps for roofing tiles.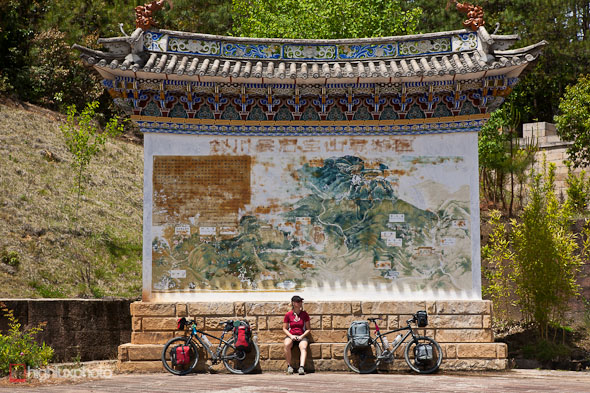 From Jianchuan we cruised through some more rolling hills and turned off the highway for a couple of km to check out Shibaoshan, a collection of ancient temples and carvings scattered about wooded hillsides. We dropped off our panniers at the ticket office and rode 22km around the park, walking where necessary to a couple of different temple areas.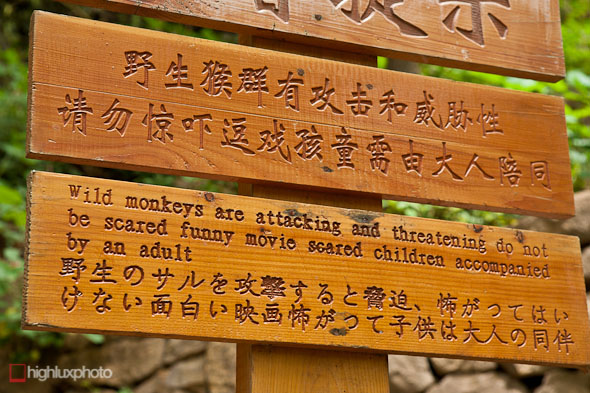 And always odd translations!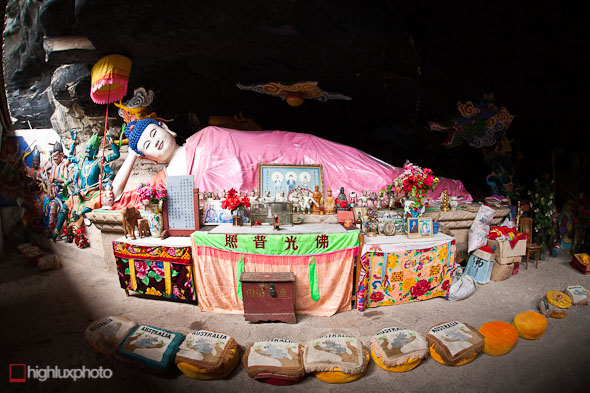 Reclining buddha inside the Baoxiang temple. We were amused by the prayer cushions embroidered with 'Australia' and pictures of koalas.

The temple is a conglomeration of buildings gradually climbing a hillside, and then built into and up the sandstone cliffside. Very cool to explore and devoid of tourists.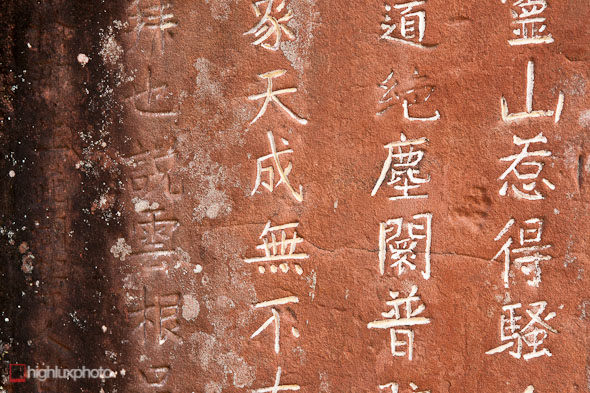 Chinese script carved into sandstone.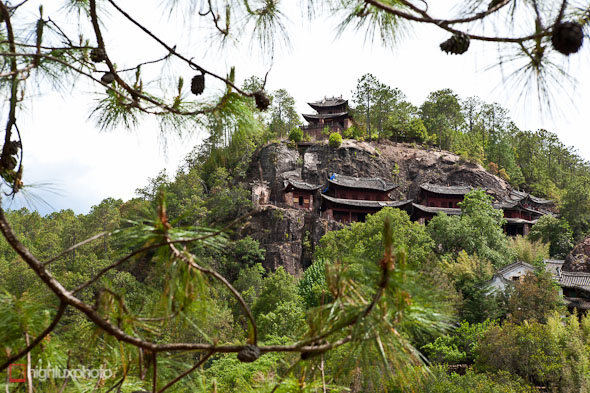 Shizhong temples. Some of these structures contain exquisite carvings made around 800 years ago – photographing them is banned though.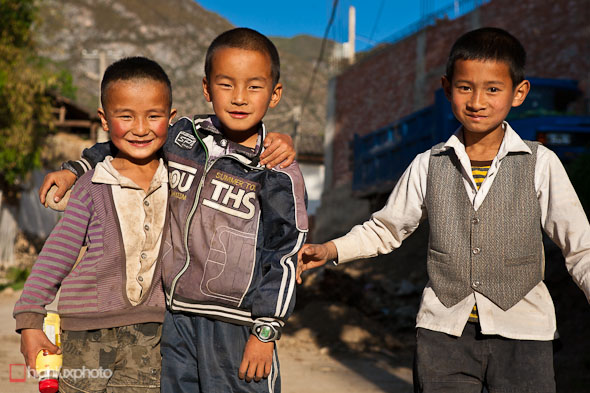 That evening we were heading towards Shaxi and happened across a cool couple we'd met in Lijiang, Rory and Mela – who were staying in the nearby village of Duanjadeng. We joined them for the night at their guesthouse (an awesome spot inside an old temple/theatre compound). The local kids were, as always, friendly and fascinated to see white people.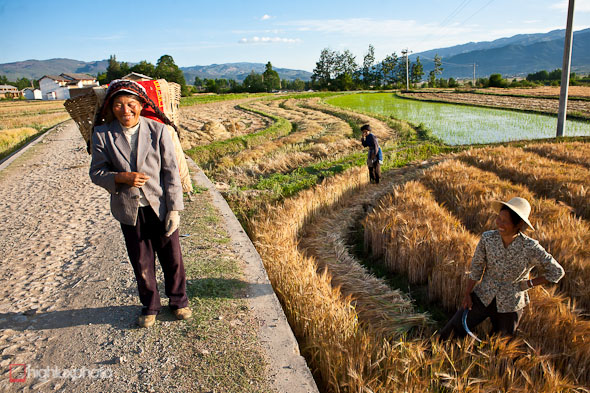 We tend to create a stir most places we go. This valley's in Lonely Planet, but not a big spot on the tourist track. People love saying 'hello' in English, and then crack up when we reply with a 'ni hao!' Further hysterics happen once the camera comes out…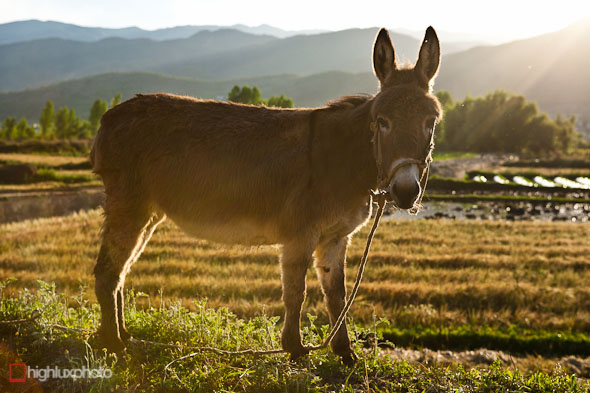 Even the donkeys think we are odd.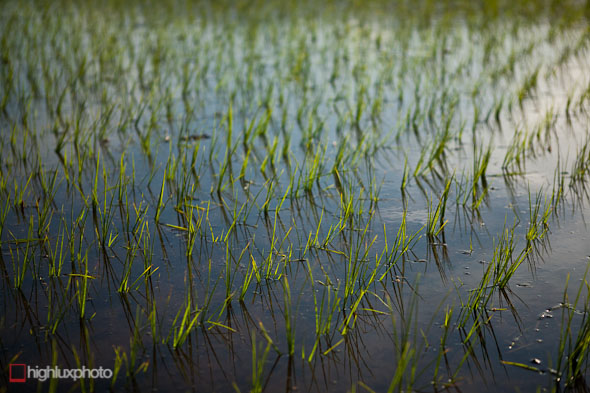 It's all about this stuff: rice.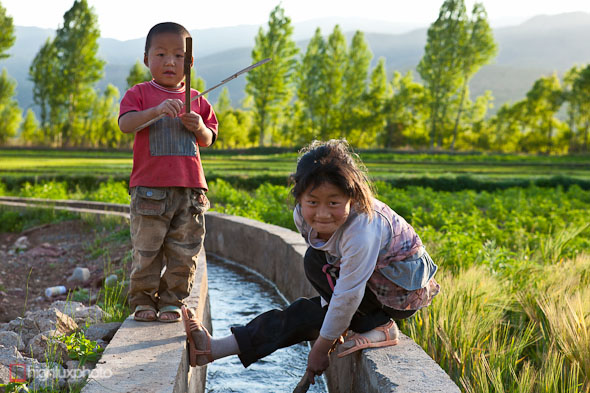 Kids in Duanjadeng.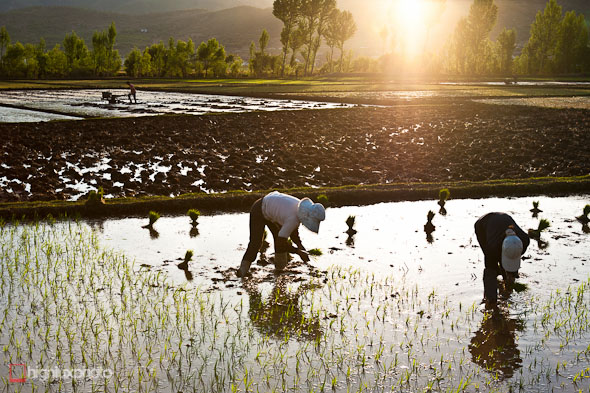 People work extremely hard here – day in, day out, and often at menial tasks that we would use machines for in the western world. Despite the hype over China's rapid westernisation and growing middle class, many ancient mores still prevail here and ways have changed little in hundreds of years in rural areas. We see many more poor people than we do well off ones.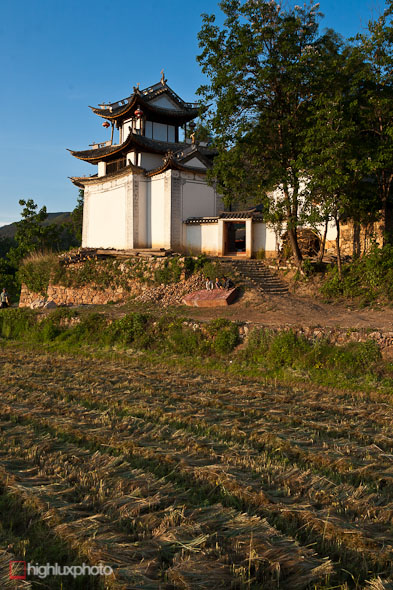 Dragonfly Guesthouse in Duanjadeng – by far the coolest one we have stayed in so far.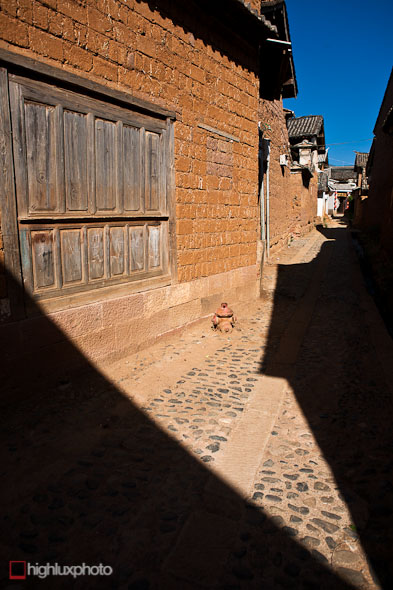 Next morning we were off to Shaxi (just down the road). It's a listed and protected heritage town with an important temple, ancient buildings and a great 'old town' feel.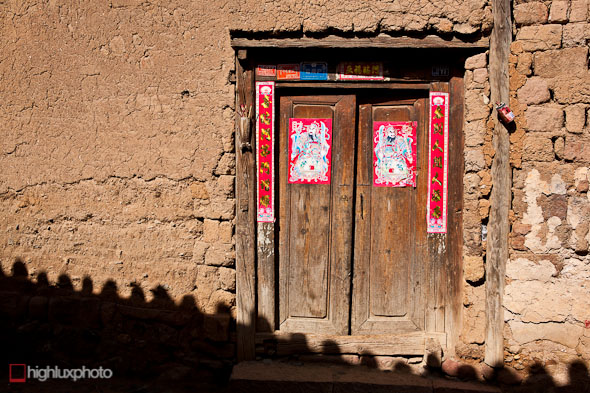 More mudbrick constructions…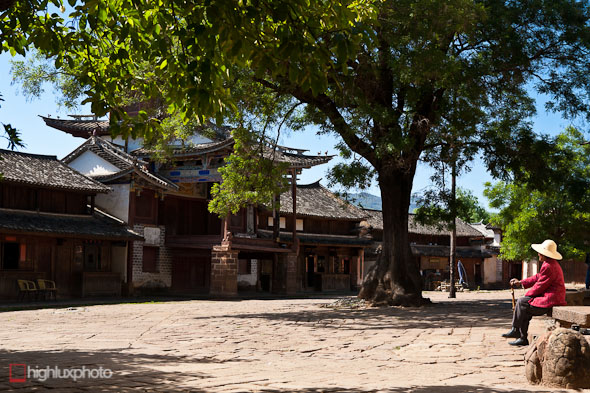 The main square in Shaxi. That's an outdoor theatre platform on the temple behind the tree.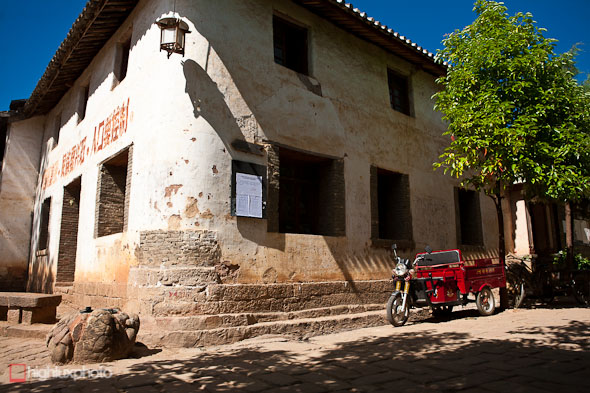 This felt like a little scene from Mexico.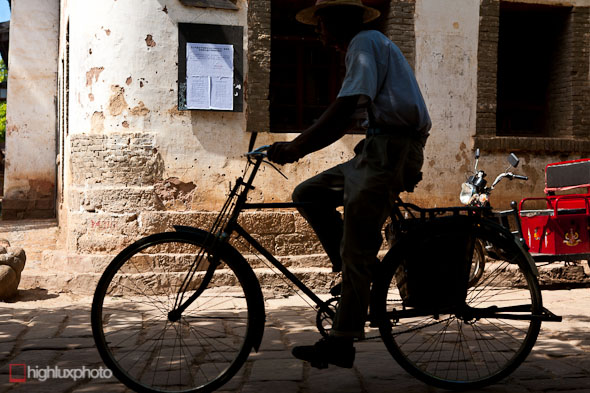 Classic Chinese utility bike from the seventies. These were once prolific, but with cheap motorbikes and electric scooters being knocked out by China's illustrious industry bicycles are now much less common. The ones we do see tend to be sixties and seventies relics.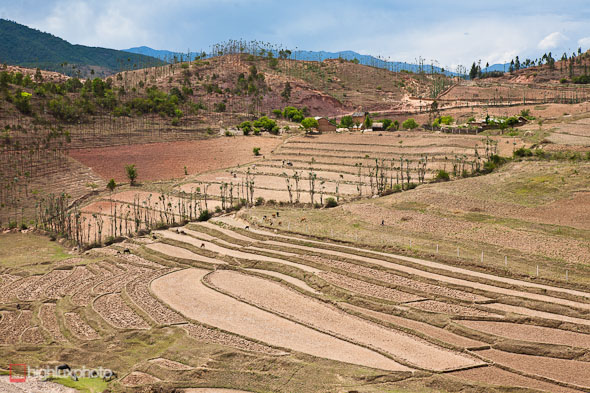 Rural landscape on the road to Yangbi. After a quick look around Shaxi a 116km day took us to Yangbi – our lowest point in over a month at 1500m. The ride was mostly downhill (30 minute climb partway) on a very quiet road and took us through endless small villages.