Day 42: Campsite – Jinggu (975m) 99km, more dirt road and then nice seal through narrow jungle valley.
Day 43: Rest day in Jinggu (needed it after 8 days riding in a row).
Day 44: Jinggu – Pu'er (1300m) 93km, 1365m of climbing over two ranges from Jinggu. Very good road, but baking hot.
Day 45: Puer – Dadugang (1350m) 126km, 1420m of climbing on highway 213, mostly through jungle.
Day 46: Dadugang – Sanchahe Reserve (840m) 37km, cruisy descent down range and valley.
Day 47: Sanchahe Reserve – Jinghong (600m) 44km, mostly downhill.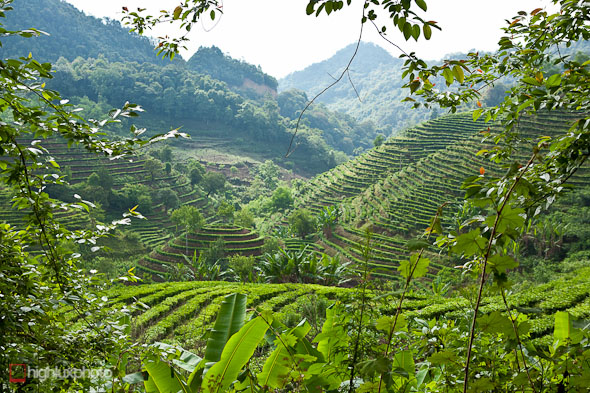 After a lumpy night and instant noodles for dinner (see previous post) we were pedalling away again up the road – a much more fun prospect in daylight. The road was practically deserted save for the odd settlement, or motorcycle sputtering past, and the scenery always interesting – at higher altitudes the rice paddies give way to tea crops.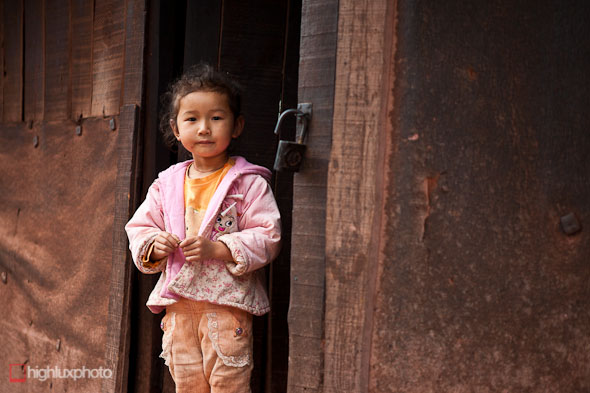 Young girl at a shop we stopped at for some water. The entire region (since we left Weishan) is a black hole in the Lonely Planet book and receives not a mention. Consequently few tourists pass this way – probably just the odd cycle tourist now and then, and people passing by on buses sometimes. This girl hid at first, probably never having seen a white person before, but soon curiosity got the better of her and she came to check us out.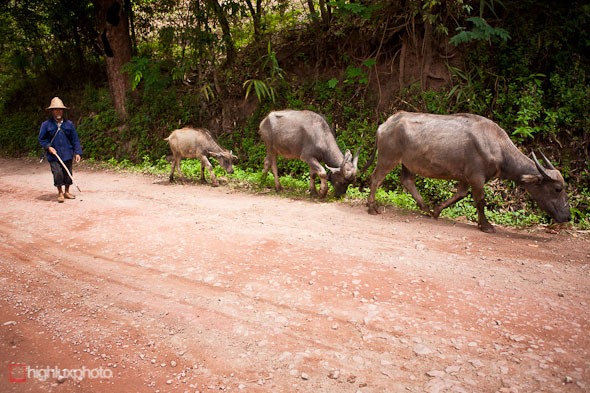 Water buffalo and herder.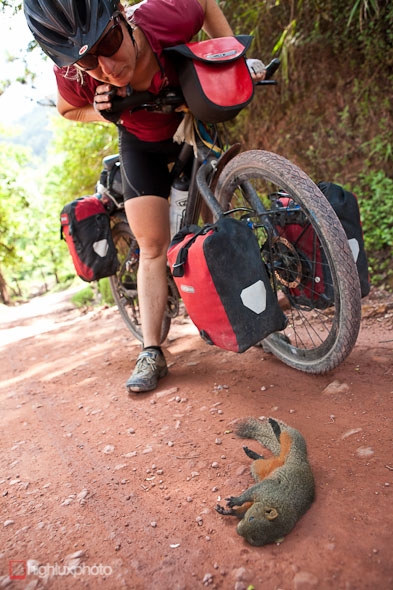 Road kill.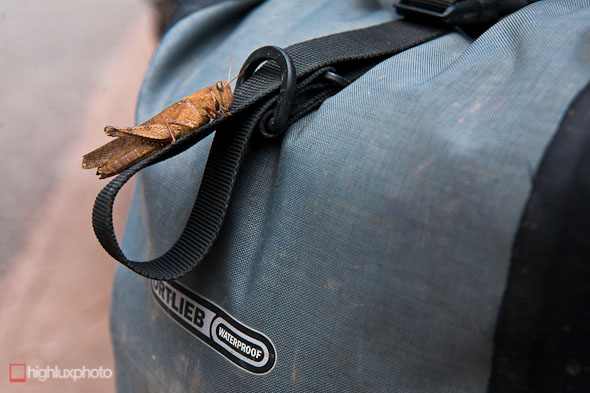 Passenger. This guy leapt off the road as I passed at 30km/h and held on tight to my pannier strap.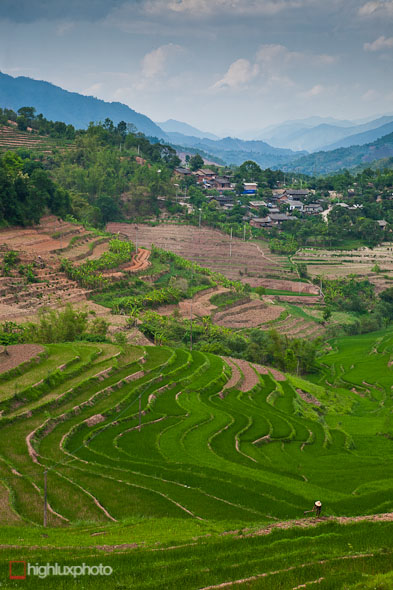 The road turned to seal again after we descended into Anban (60km total dirt road), and awesome riding down a jungly valley took us out to Jinggu. After 8 days in a row on the road our arses – and legs – we telling us we needed a break, so we chilled out there the next day.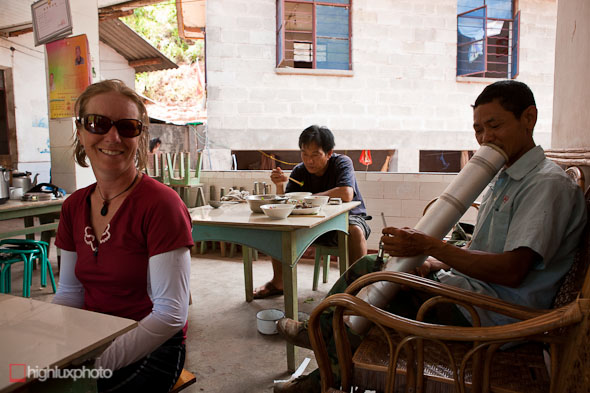 Lunch stop between Jinggu and Pu'er. I'm not sure why, but cigarettes are most commonly smoked via bongs here…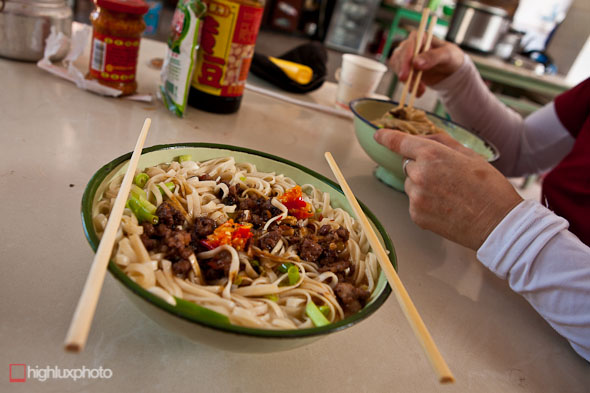 Noodle soup for NZ$1.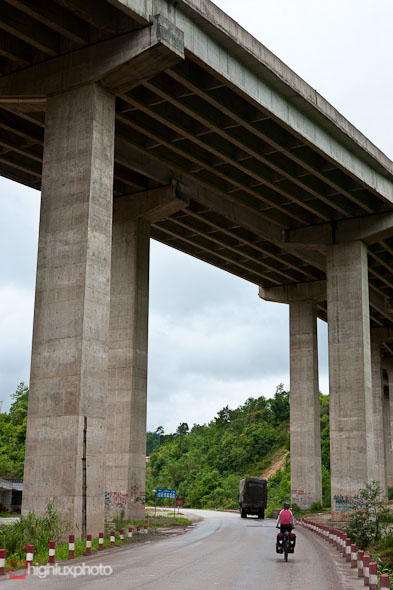 From the city of Simao south the old highway has been superceded by a new motorway; excellent for us as it kept the traffic quiet – though now and then our paths would cross!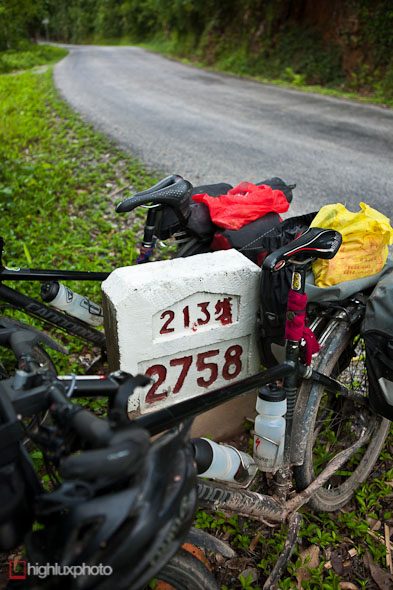 We put in a big day south from Pu'er (famous for tea), with around 600m of climbing to reach Simao, and then at the end of the day a relentless 700m+ of climbing to reach the village of Dadugang. On the upside, the riding was amongst unspoiled and unpopulated jungle for almost the entire 127km day.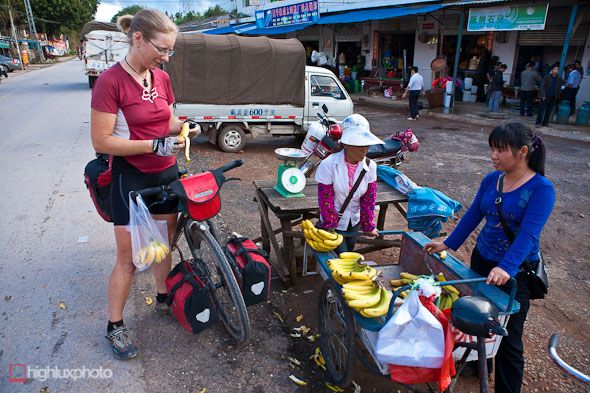 Our ride to Dadugang put us within spitting distance of the Sanchahe Nature Reserve, where wild elephants are known to roam. In Dadugang though we were more concerned about keeping up our banana intake and finding somewhere to sleep!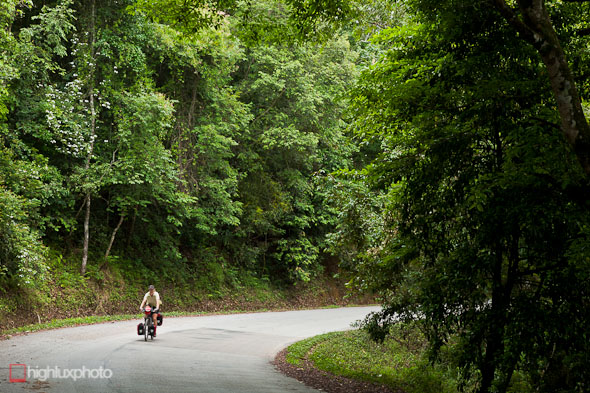 37km of cruising down through the jungle the next morning took us to the reserve, where we were hoping to see some elephants. They have a guesthouse there too, so it seemed like a good plan to check in, and spend the day checking out the park.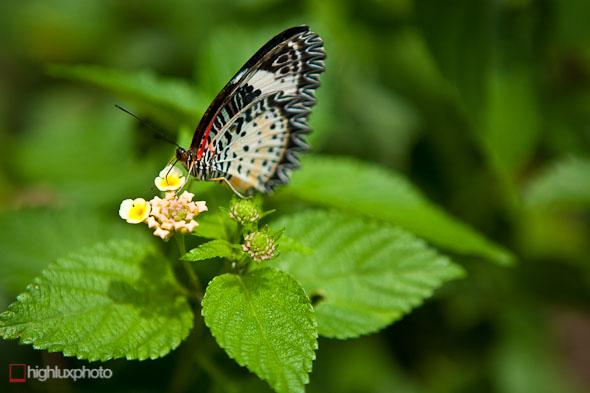 We didn't see any elephants in the end. They were frolicking elsewhere in the park, but there were some monitor lizards to check out, a couple of large snakes, and an amazing butterfly house – where you wander around, get covered in butterflies, and take loads of butterfly photos…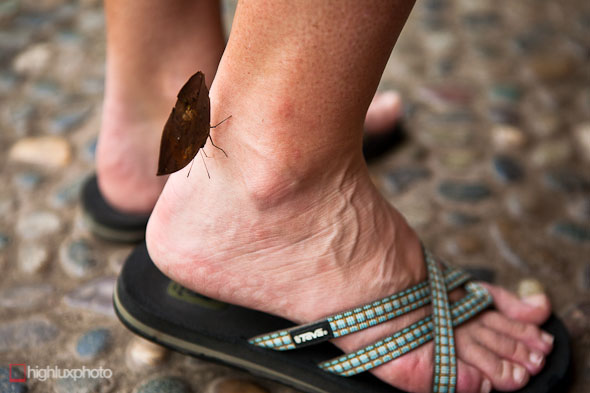 This one pretending to be a leaf was cool …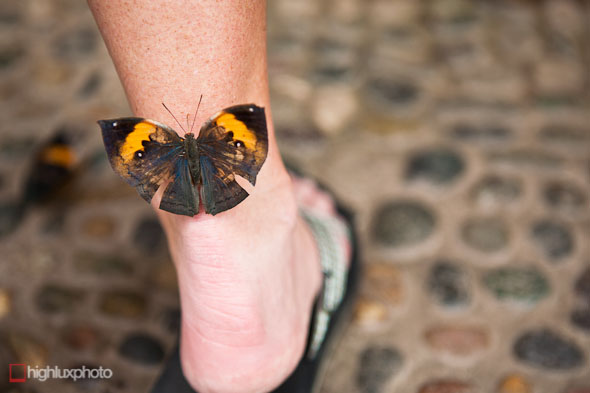 … and it opened up to reveal awesome colours.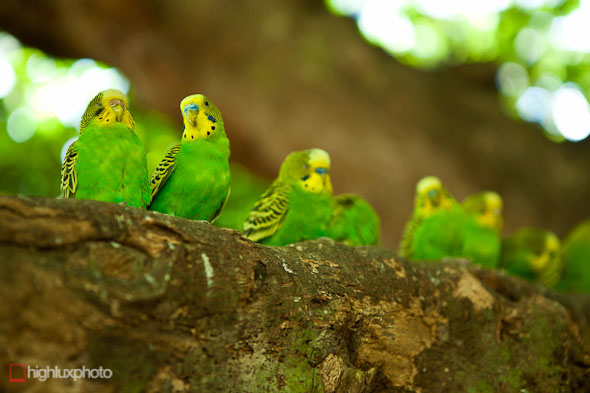 We did manage to get our budgies in a row too …

Seeing as we were playing tourists for the day we decided to splash out NZ$10 for a ride on the gondola there too (this is China remember).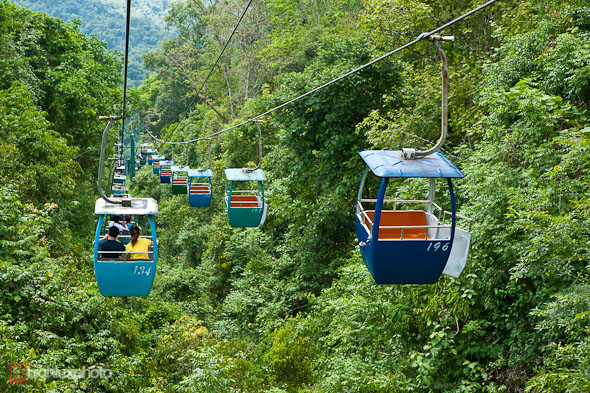 The 20 minute ride takes you over a decent swathe of jungle canopy …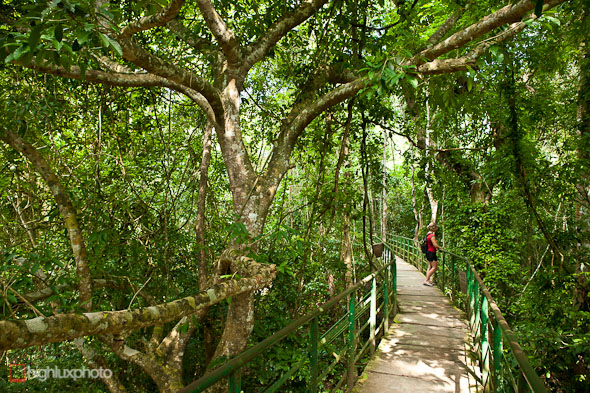 … and a partly elevated 3km walk through the jungle takes you back to the park entrance. Well worth the coin for the monkey antics we saw, as well as some lush and rampant vegetation.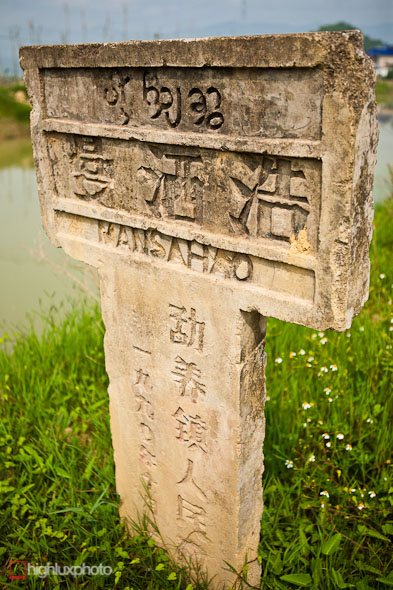 We're only a couple hundred km from the Laos border now and signs are now appearing with Lao on them as well as Chinese and Pinyin. Cultural boundaries are far more ancient than political ones.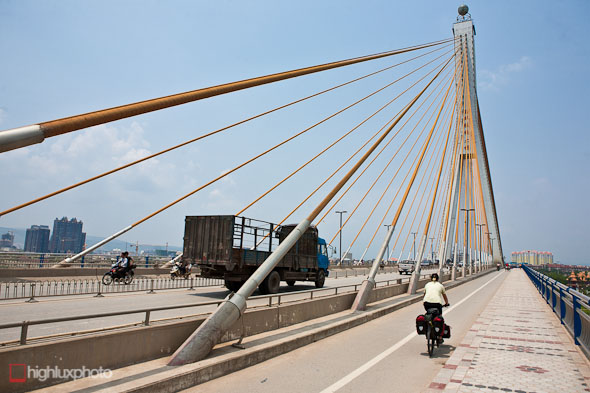 44km further the next day and we were crossing the Mekong into the southern Yunnan city of Jinghong. We're resting up here for 2 days and sorting our a few bits and pieces before we begin the final 3 days of riding to the Laos border.