After three mad days of packing, unpacking and repacking panniers, fitting racks and boxing up climbing and hiking gear to send home we finally hit the road at 4pm on Wednesday 16th March. In true prologue style we knocked out a quick 25km (to beat darkness) and found ourselves a paddock – out the back of a pub of course – to spend the first night of 8 months of cycle touring.
We're warming up with a couple of weeks easy touring in the UK and France before we fly out to Chengdu, China on the 5th April. It's been a great way to end our time working and climbing in Sheffield – leaving by bike – and we'll be saying goodbye to my sister and other relatives as we make our way south to London and then across to Newhaven for the ferry to Dieppe, France.
Day two on the road took us through the last of the Penines that have been our playground for the past 8 months and into the rolling rich farmland of south Derbyshire. 70 km came pretty easy, and for the second night in a row we found ourselves in a paddock – outside a pub. Leisurely, this English cycle touring!
Another 70km day took us to Rugby (where a lot of my relatives live) and we've been enjoying a weekend here catching up with a lot of folk and eating ridiculous amounts of food! No worries – we'll soon burn it off on the ride further south – starting tomorrow…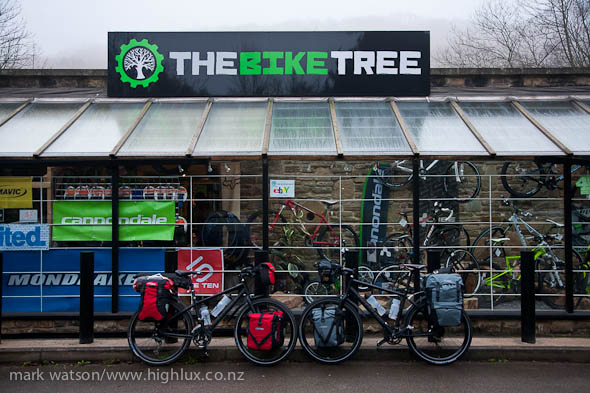 The Bike Tree – this independent Sheffield bike store sorted us out with a good deal on our bikes and other kit for the trip.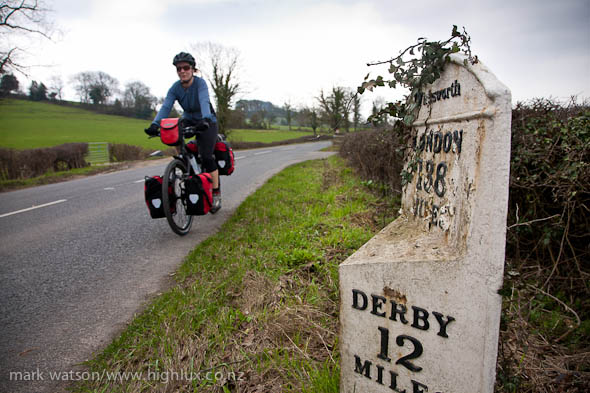 Really nice riding in the lush and rolling farmland in north Derbyshire, near the foot of the Penines.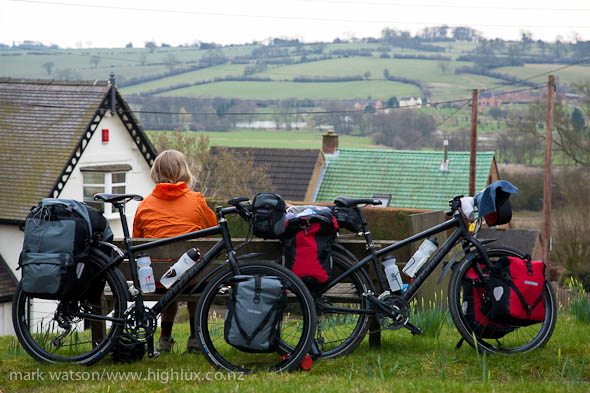 Lunch spot in a random little village somewhere!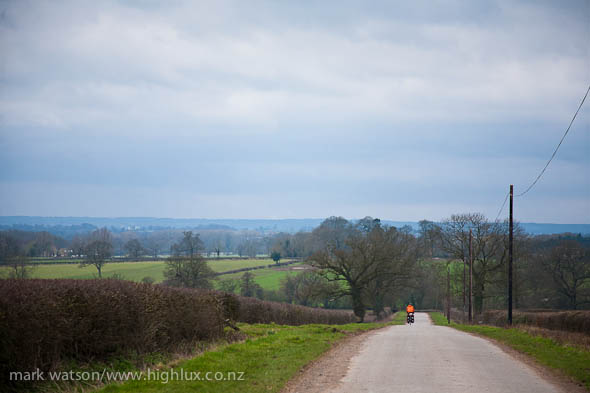 The land flattened out a lot as we neared the Midlands – mellow rolling farmland, lots of quiet roads to choose from and villages never far away.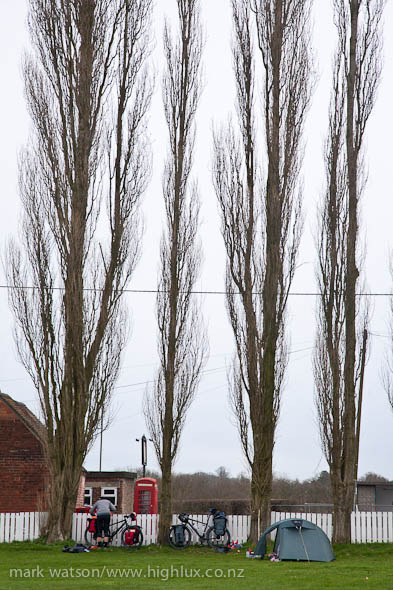 We asked at the pub on the edge of this village if we could pitch our tent on the village sport field for the night – no worries!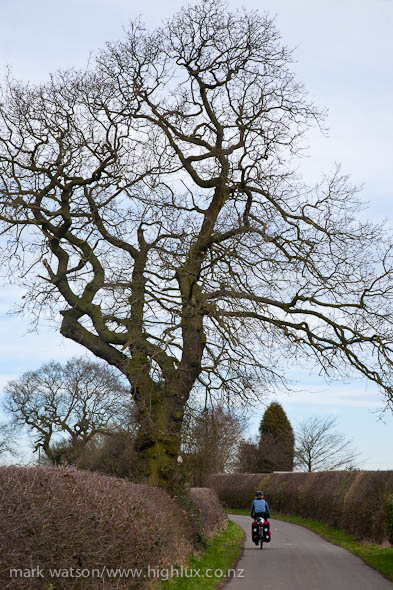 Cruisy riding on quiet lanes.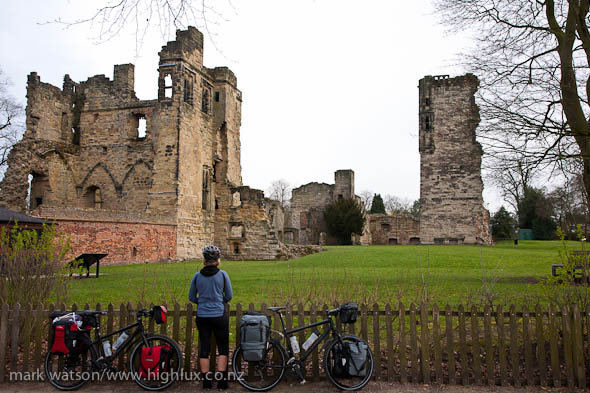 Ruined castle at Ashby de la Zouche.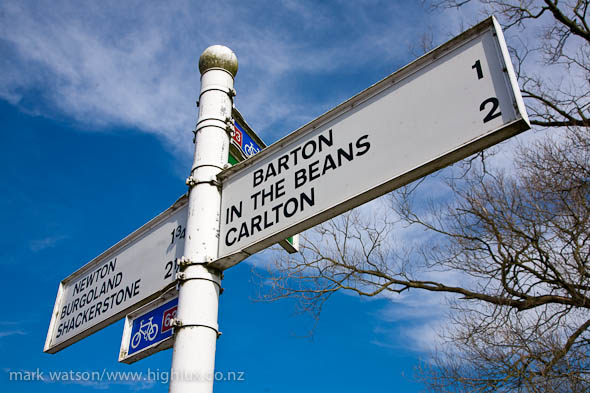 There are some crazy place names in this country!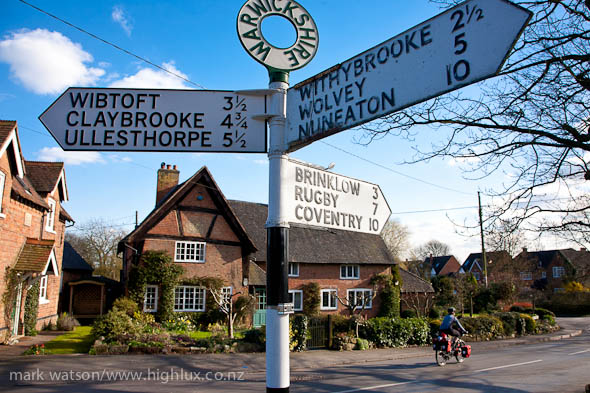 7 miles to Rugby: family, food, hot tubs, beer …