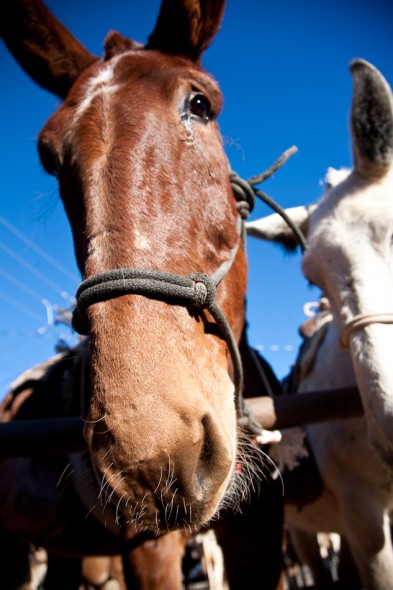 Flagstaff (see previous post) was a cool place and by the time we pointed our camper in the direction of the Grand Canyon (1.5 hours north), we'd done three really sweet mountain bike rides and spent two days sport climbing at The Pit (aka Le Petit Verdon) – a limestone crag in a nearby canyon. Free showers at the rec centre, wifi at the library and plenty of free parkup spots meant our needs were easily met!
We rolled into the Grand Canyon hoping to get a permit to hike to the bottom of the canyon and back (a hike that descends 1300m vertical – then back up). Permits are normally booked way in advance and we expected to have to wait a few days to get one (via someone else's cancellation). Being the off-season though and turning up mid-week we were lucky to be able to get one right away.
We spent the rest of our first day at the south rim of the canyon – playing tourists and catching the shuttle along to the various canyon overlooks. It's an amazing and awe-inspiring place to hang out. Without any man-made points of reference the scale of the canyon is hard to comprehend as you peer over the abyss into a convoluted chasm that is 10 miles wide and a mile deep.
Starting early the next day we caught the shuttle to the start of the South Kaibab trail and began our descent into the canyon. 4-6 hours is the recommended time to allow and by the time we'd stopped constantly to take photos and absorb it all we'd used our full 6 to make it to the Colorado River – having descended through 1.7 billion years worth of rock deposition and erosion. We spent our first night at the standard (and only permitted) camp site in Bright Angel Canyon campground (a side canyon to the main Grand Canyon). Next day we sidled alongside the Colorado for a hour or so before making the climb up the Bright Angel Trail to the Indian Garden camp for our second night. Most people seem to do the circuit in and out of the canyon in only two days, but we weren't in any rush and had decided to spend a second night, giving us some more time for photos and to appreciate the place without rushing.
On our third day we hiked about 900m vertical back out to the rim via endless switchbacks. The Grand Canyon hike is one of constantly changing perspectives, ecosystems, geology and climate. Despite being a tourist magnet (albeit in the off season a not-too-busy one) it's an amazing experience.
The night we got out it started to storm and by the time we left the park the next day it had snowed several inches along the rim – totally transforming the park once again.
Check out the photos for more [hover over shots for captions]