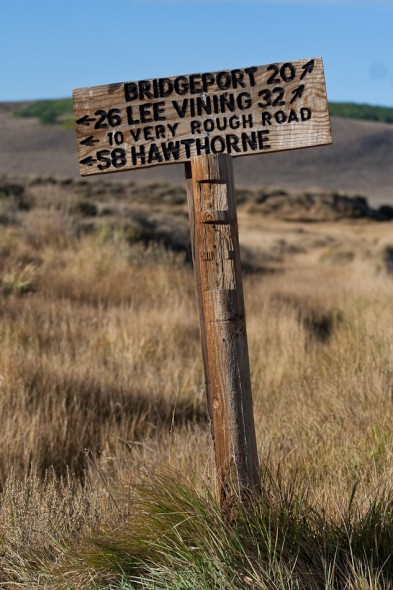 On the east side of the Sierra, a short drive from Lee Vining and the bottom of Tioga Pass is the USA's biggest and most well preserved ghost town, now managed in a state of 'arrested decay' as a state park.
Back in the late 1800s Bodie was California's second largest town – with a population estimated to be around 10,000 people. In 1859 gold was discovered near what is now called Bodie Bluff. A mill was established in 1861, and the town boomed from 20 or so miners to over 10,000 in a very short time. Due in part to its transient population, remote location and incredibly harsh weather Bodie developed a reputation as one of the baddest towns in the west, with dozens of brothels, over 65 saloons and murders occurring regularly. The town maintained a permanent population until after WWII, but steadily went into decline. It was declared a state park for preservation purposes in the early 1960s.
For a modest entrance fee you can wander the empty streets, peer at dusty goods through shop windows and try to imagine what the town felt like in its heyday.