Our arrival in the Bugaboos (Purcell Range, south-eastern BC) coincided with the end of a two day storm and the beginning of a forecast fine spell. After nine days of perfect weather with not a single afternoon storm, we walked back out (with no food left), and that evening it rained – just one of those amazing alpine trips where it all falls into place perfectly…
Walking out from Castle Mountain (Banff) I'd sprained my ankle quite badly, so we spent three days hanging out in Yoho National Park and then Golden waiting for it to settle down enough so I could walk on it properly. Golden was to be our last port before embarking on the 48km logging road that takes you into the range, so we stocked up on ten days food, some last minute climbing accessories, and were lucky enough to find a couple of somewhat dated (and battered) Mountain Technology ice axes in the secondhand store. We picked these up for less than the price of hiring a pair and were stoked to have scored a good deal.
Turning off the highway south of Golden we coaxed our camper up the logging road for a long 48km of pot holes and ruts. People had warned us that the road was gnarly, but it turns out it was nothing our 81 Dodge Ram camper couldn't handle and we rolled into camp just on dusk…
I'll let the photos tell the rest of the story… [hover over the photos for captions]
Step 1 for a Bugaboos trip: porcupine-proof your vehicle!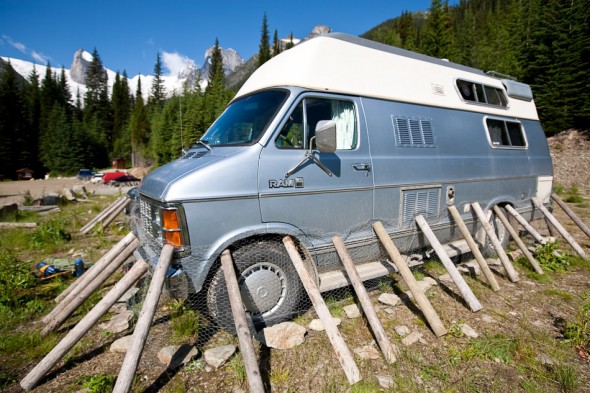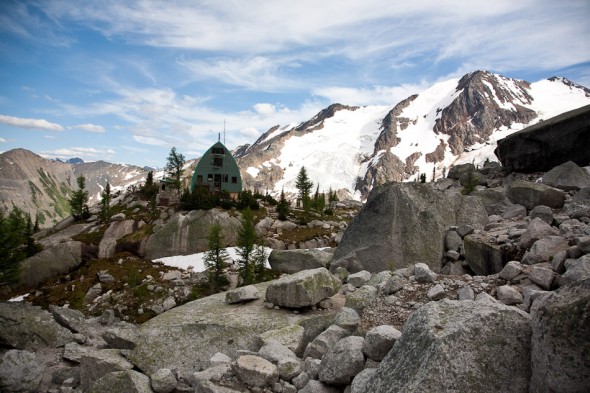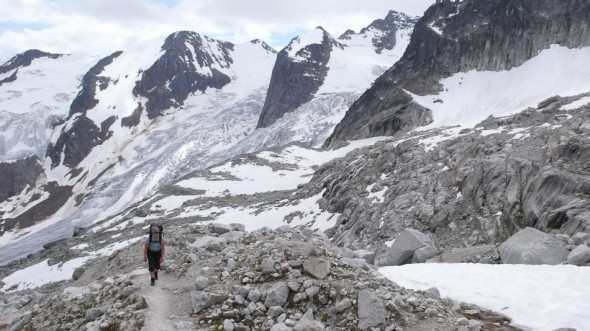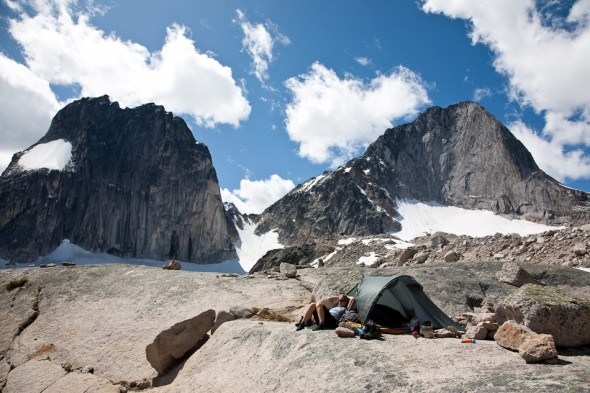 Our first mission was the NE Ridge of Bugaboo Spire (5.8, 9 pitches). This climb is one of the absolute classics of the area, climbing a beautiful granite ridge, then traversing the north and south summits and descending the Kain Route (5.5). We turned it around in good time and were stoked to have bagged one of the classics for our first route.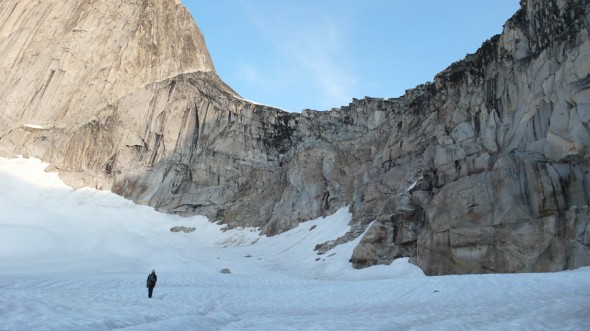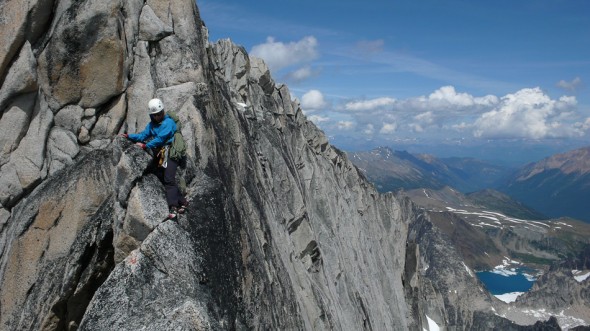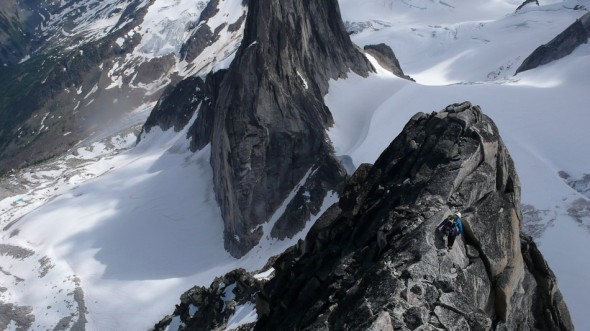 We'd walked in with all our technical gear, tent and just two nights food, so the day after Bugaboo Spire we walked back out the camper, cooked pancakes for lunch and had a snooze and walked back up to camp that evening – psyched to climb something else the next day. Surfs Up (South West Ridge) on Snowpatch Spire had come recommended.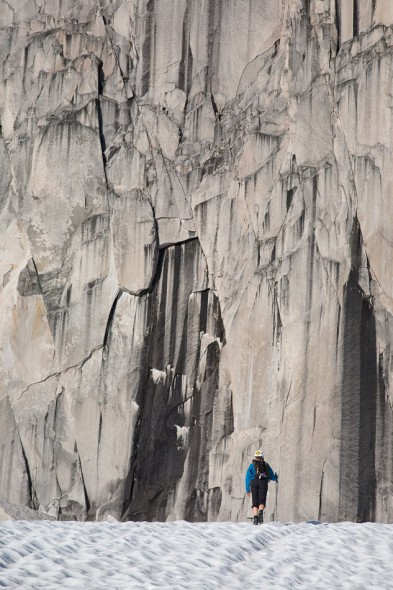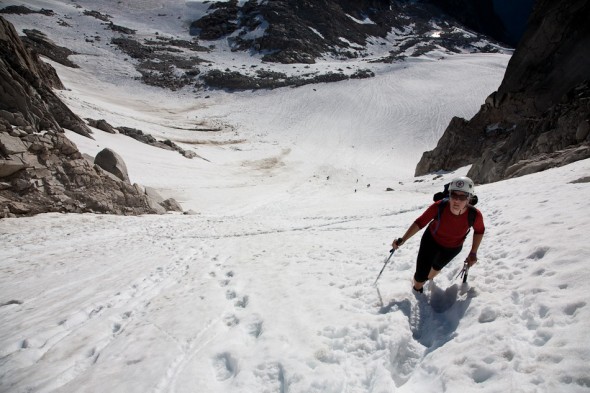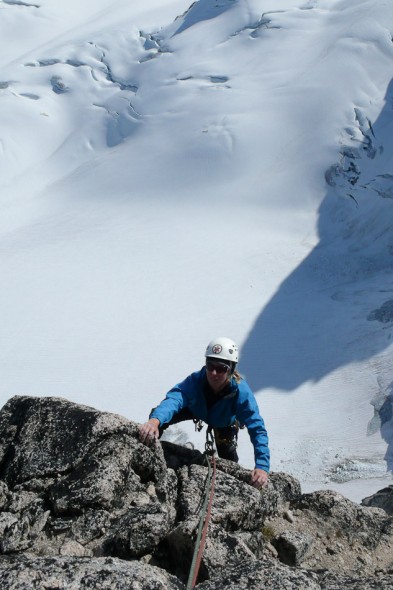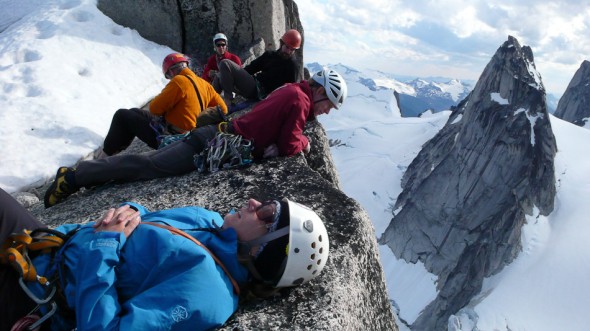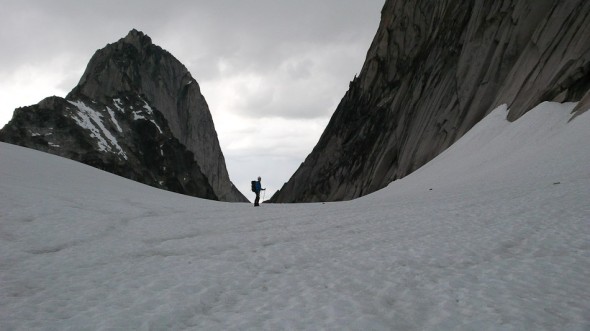 Next day we took a rest day to let our legs catch up with our motivation levels, and to suss out what to do next…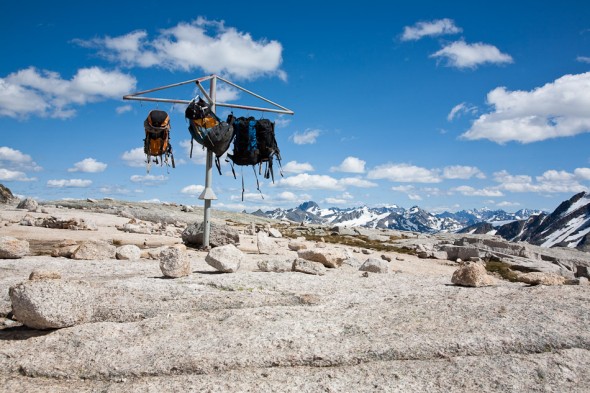 Having bagged two spires we decided to check out something less technical but equally classic for our third spire – the West Ridge of Pigeon Spire. We had an amazingly calm and cloudless day for this climb and it went went well, apart from the adze on my second hand Mountain Tech axe snapping off and tinkling down the face while I was cutting some steps in some ice on the traverse near the summit!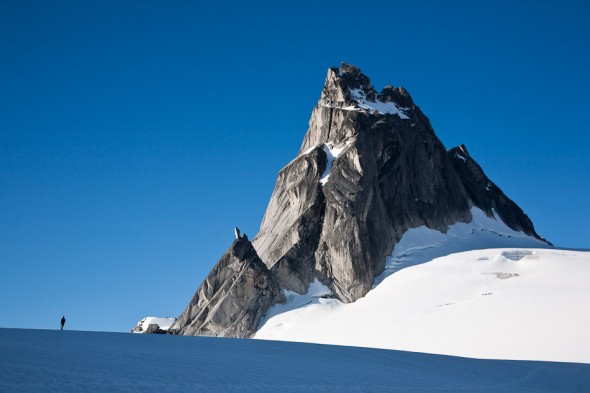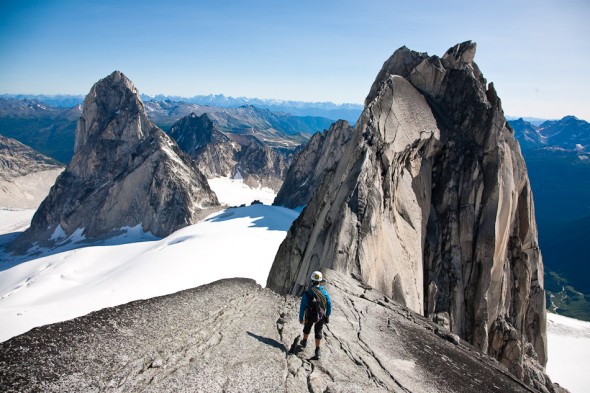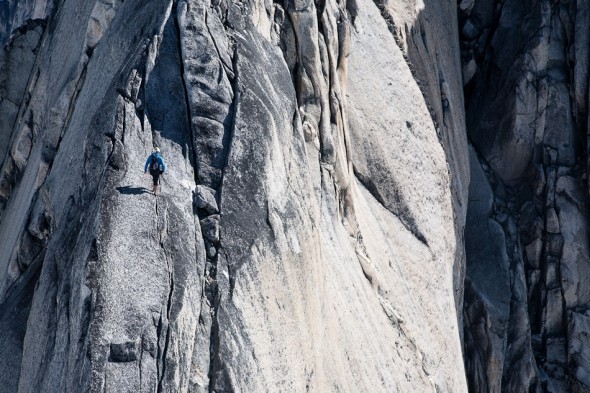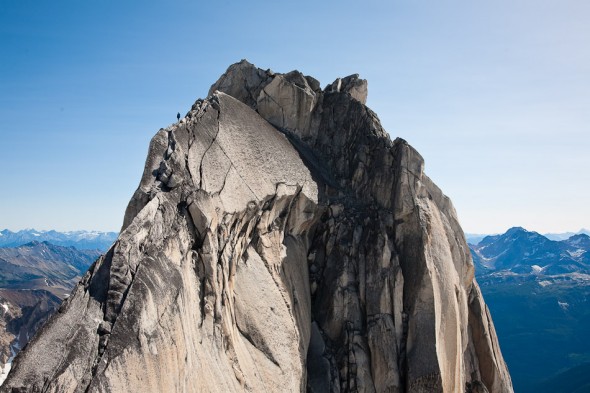 The following day we decided to check out another route we'd spied on the West Face of Snowpatch that followed a consistent dihedral system all the way to the summit ridge. Turned out it was the Becky-Greenwood Super Direct (5.10, 8 pitches).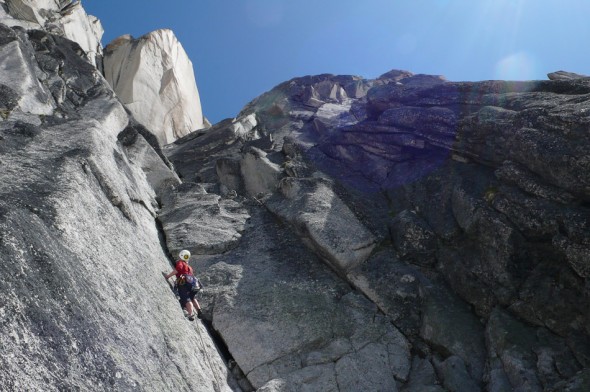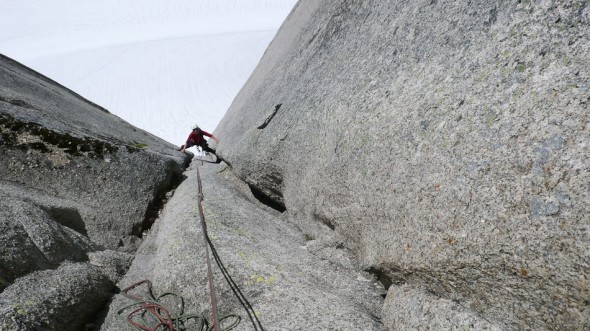 Feeling like we needed a rest day next day so we hung out in camp, reading and watching puffy clouds pass by. Some cool people donated us some food: thanks to Shauna, Will and Renee!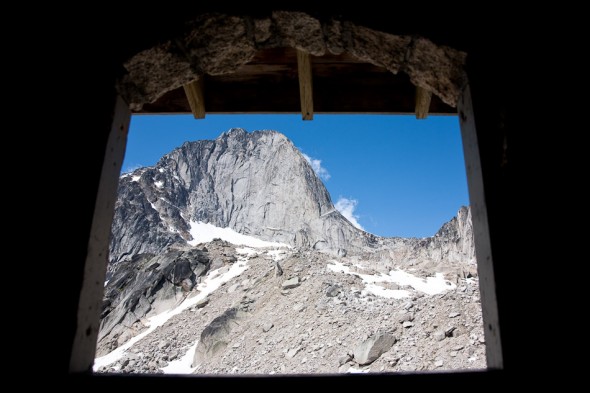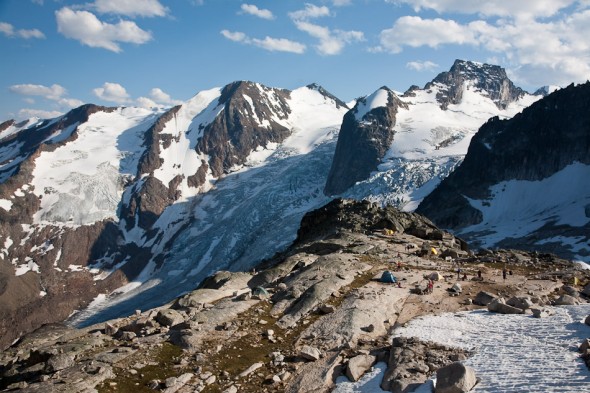 Psyched again after a rest day we thought about a few final-day missions, and eventually settled on the Snowpatch Route on Snowpatch Spire – a 17 pitch 5.7 classic. There was a 30% chance of thunderstorms that day, so we figured we pick something we could move fast on and in the end simulclimbed a big chunk of the route – getting to the summit by 1pm – with not a cloud in the sky. By the time we got back to camp, ate lunch, had a snooze and drank some coffee – we still had time to walk out, so we packed up and busted down to the comfort of our camper for the night, and drove out the next day.