A morning among the chaos and colour of the Chichicastenango Markets.
At 2000 metres in the Quiché highlands the morning air has a chill to it.
For the first time in months I have to put on my merino. Actually with my singlet on under my t-shirt too I'm wearing nearly all the clothes I have when we step out into the cobbled streets still wet from overnight rain.
It's 6.30am and already tuk tuks are buzzing up and down the road outside our hotel – a two way road that's narrow enough to be a one way road. The polished volcanic blocks are slippery under SPD cleats as we turn the corner and walk towards the church. The narrow road is choked already. Well practiced folk – some who've started the previous night – are erecting market stalls with timber and string. Men call and jostle past with huge bundles on their backs while ladies stooped with age carry baskets of fruit or fabric on their heads. From snake oil to textiles to beans to ghoulish masks the alleys are already lined with vendors calling their wares. At this hour we're the only tourists venturing into Chichi's famous market, one that's renown for its colour, energy and variety.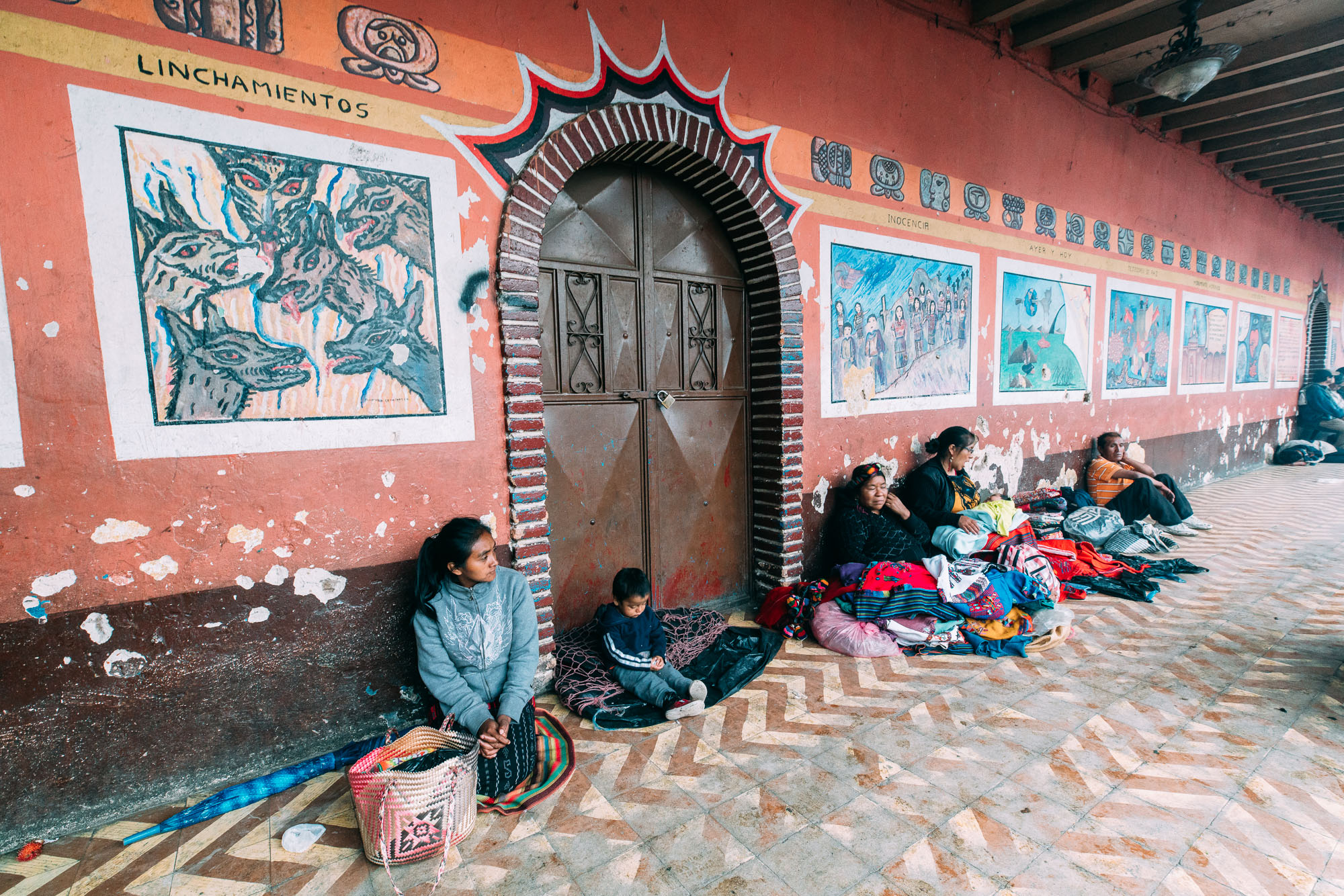 Under the porticoed eve of a building people start to set up while others wait. The previous evening we'd noticed people settling in here to bivouac for the night.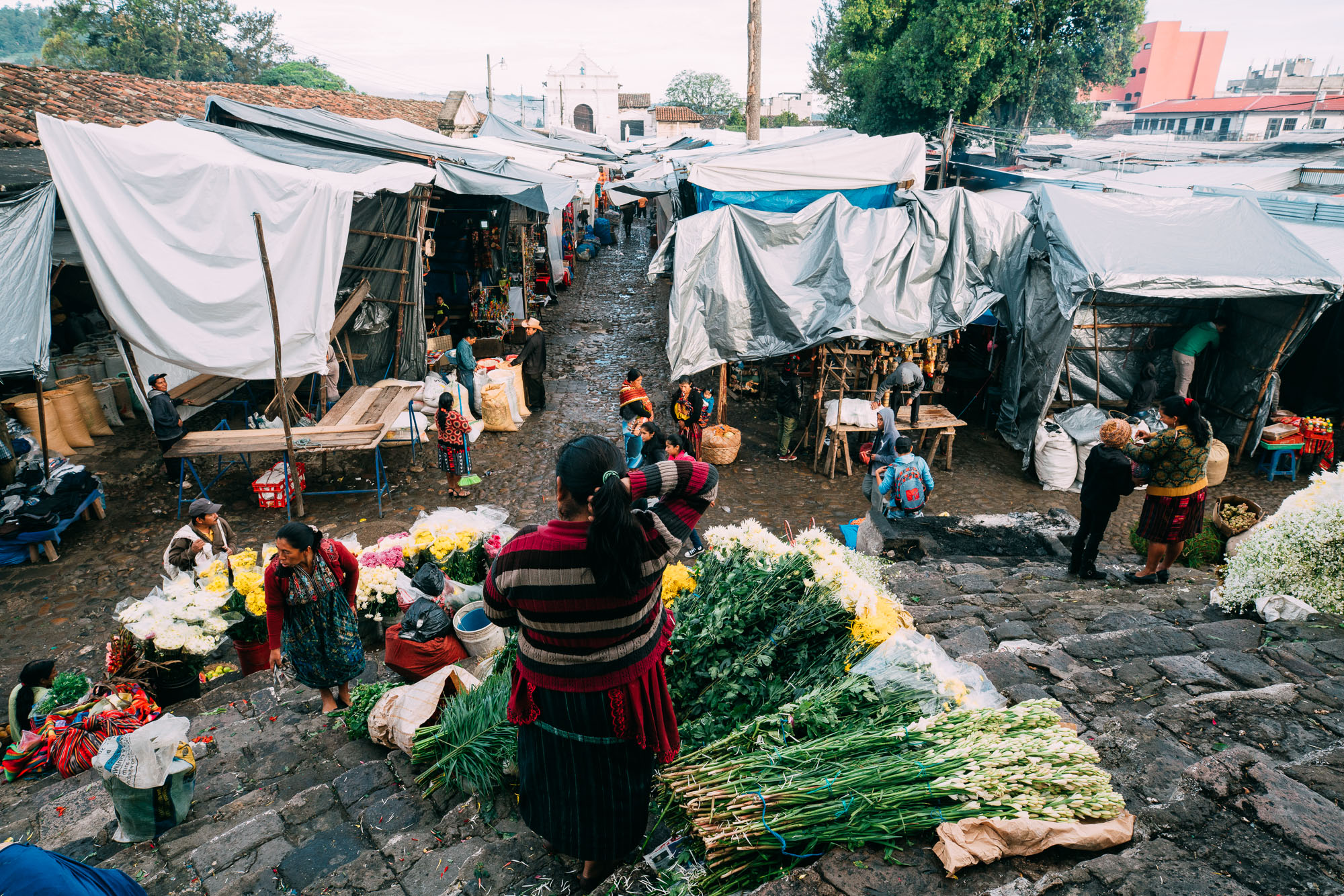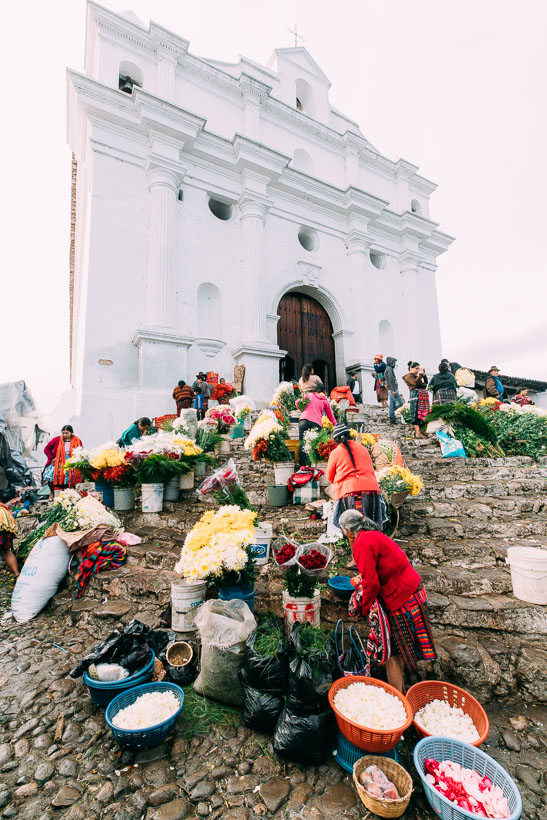 The 400 year old Santo Thomas church is the focal point of the market, which spills up onto its stairs – a medley of colour and activity as women set up their flower stalls.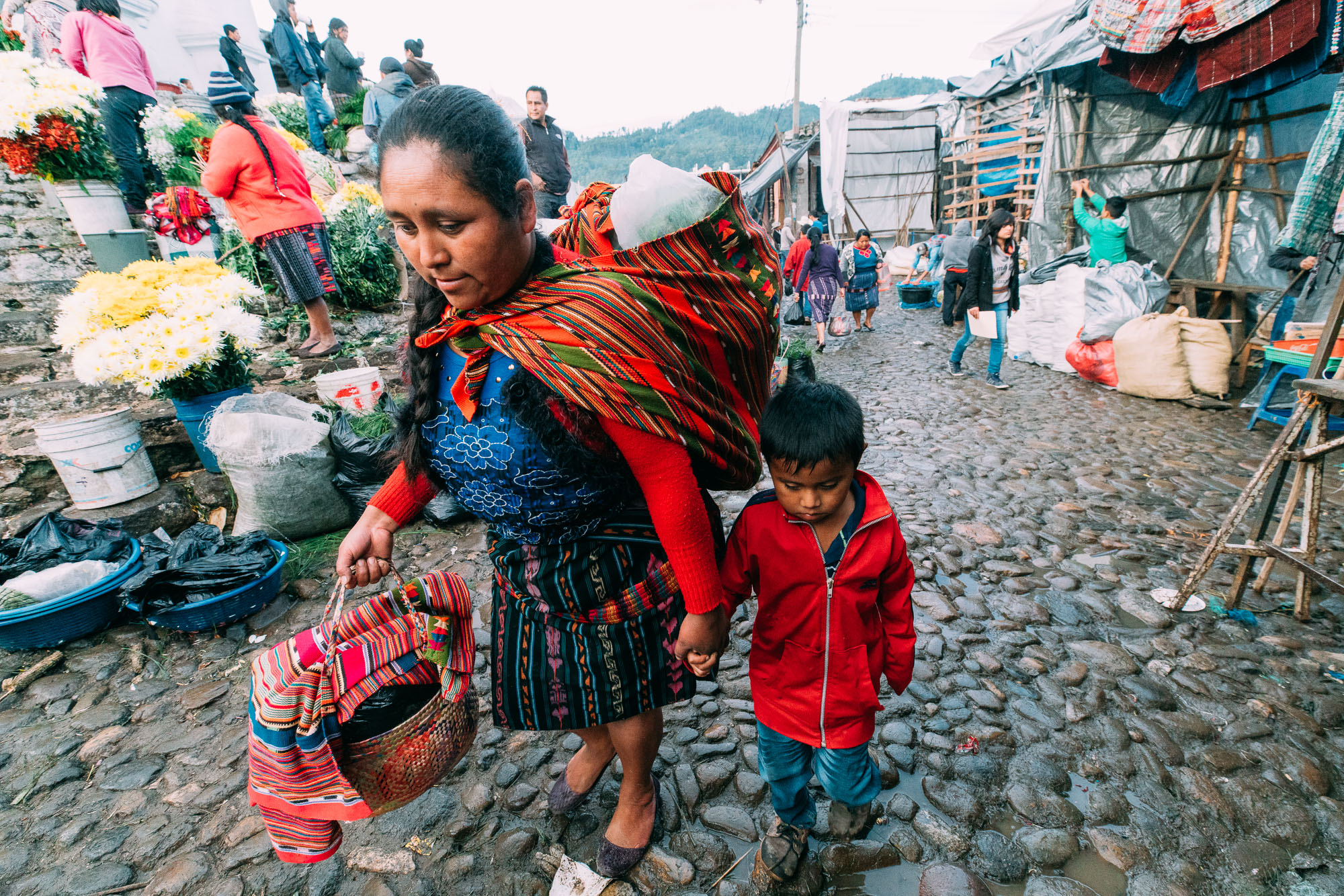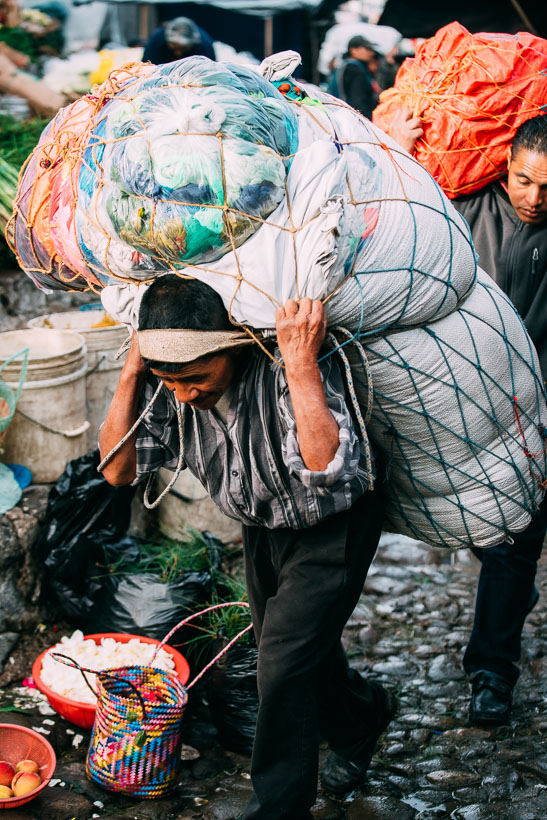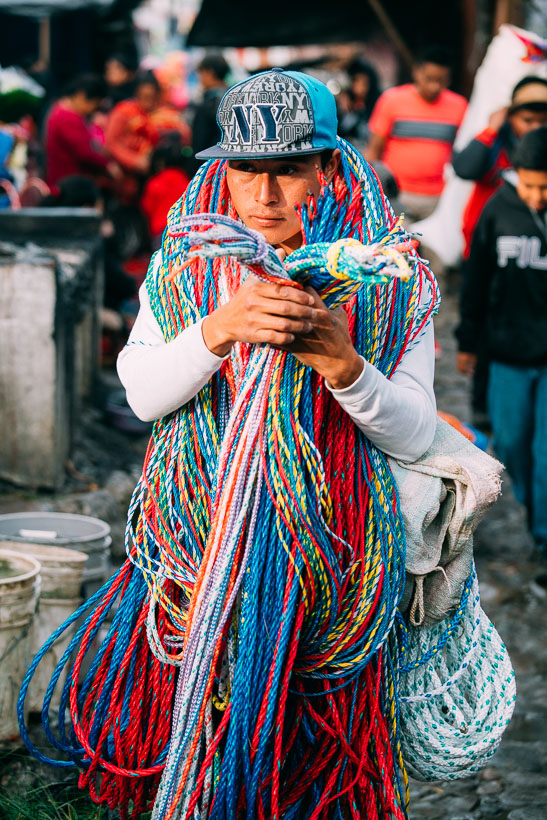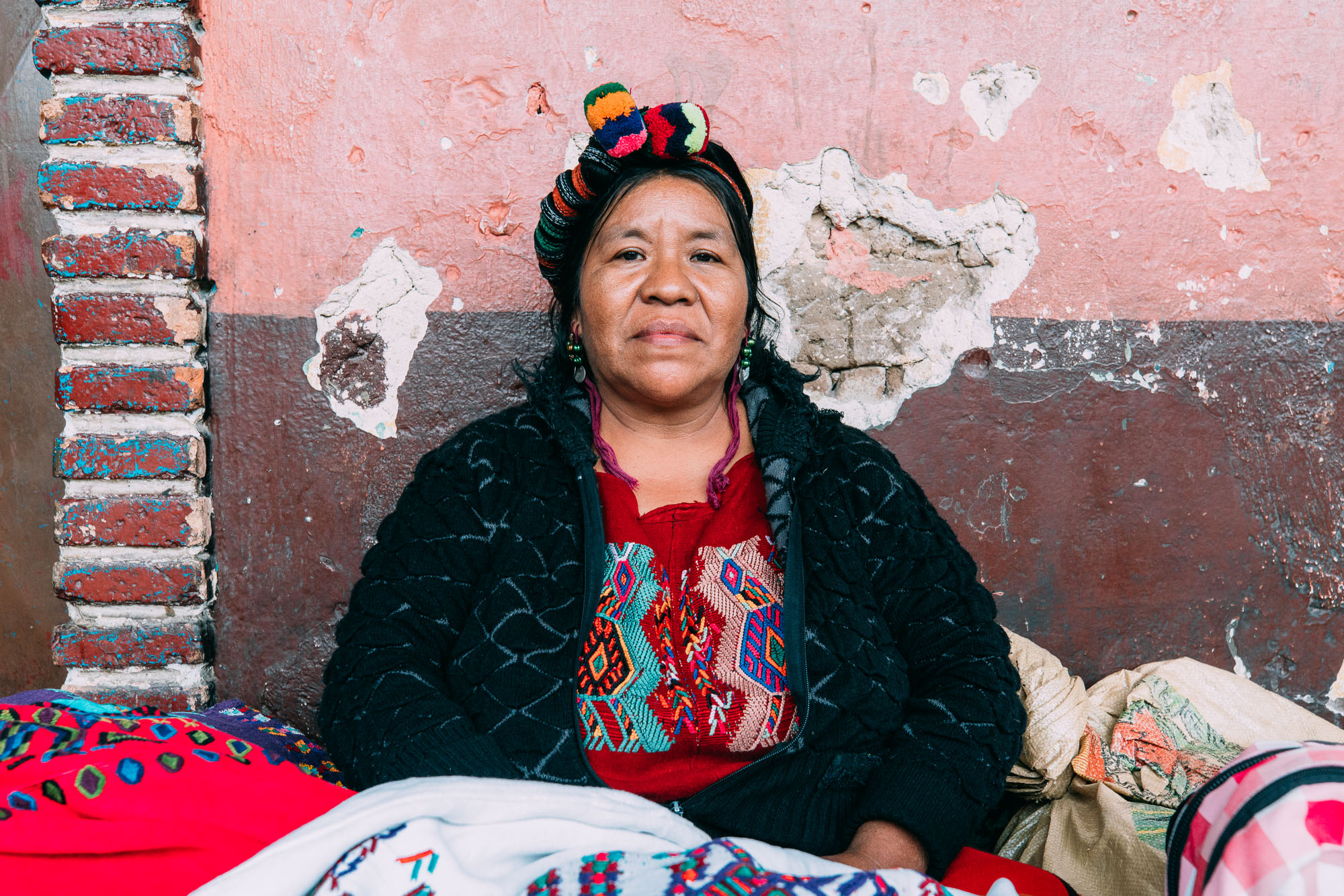 The local Maya are the K'iche', and most women still wear their traje (traditional dress), but the market draws people from all over the region, some speaking different dialects and each with their own unique combination and colours of dress.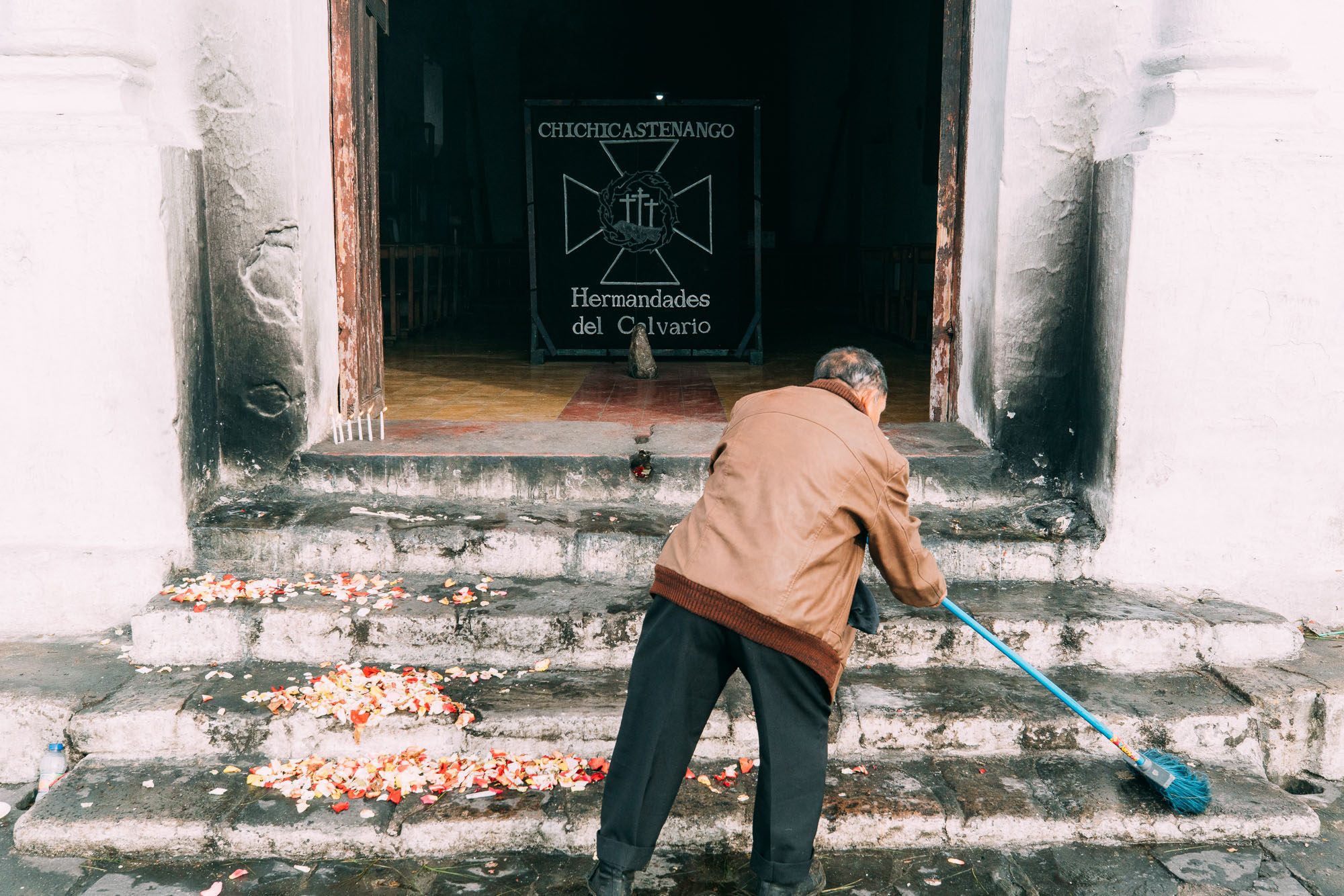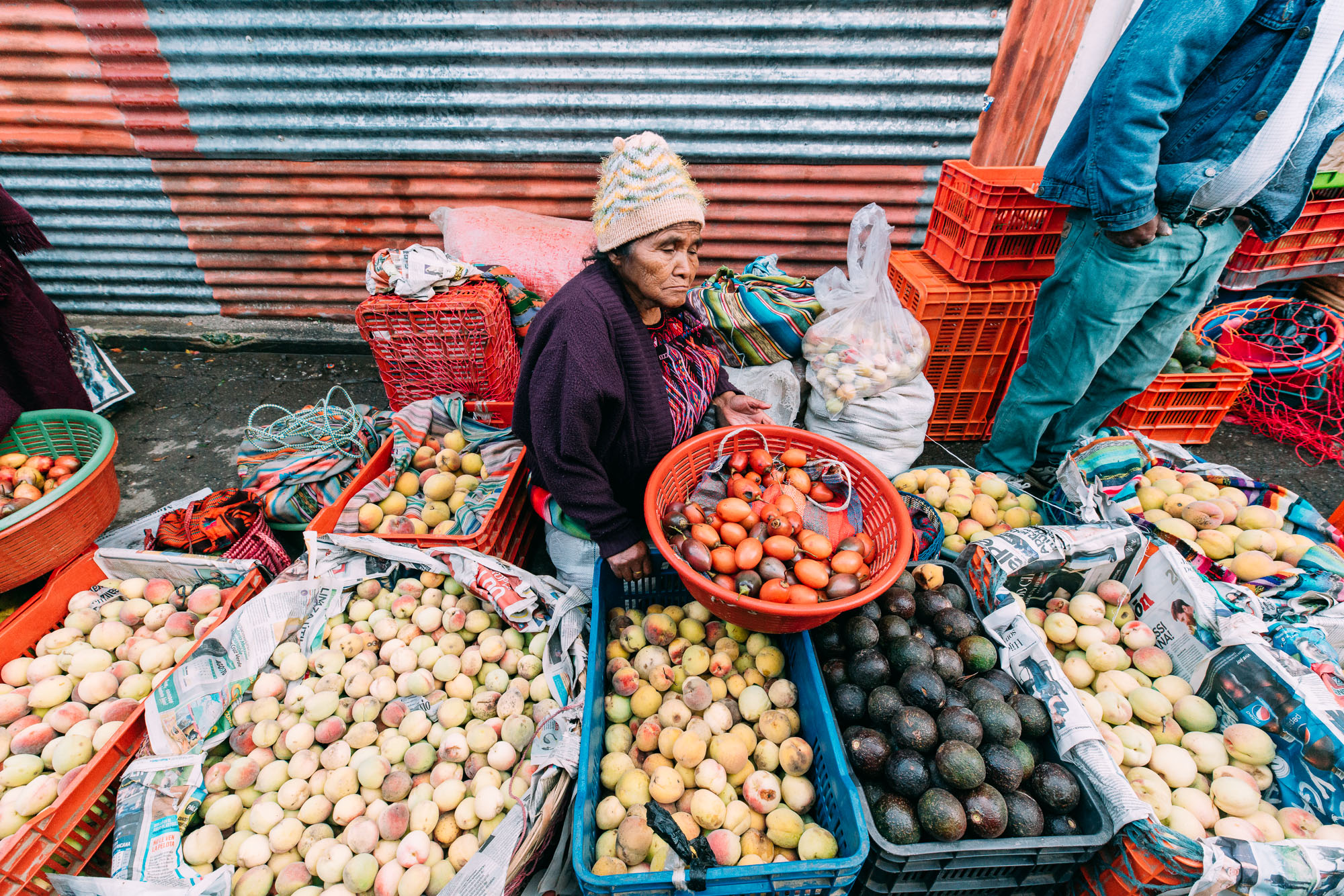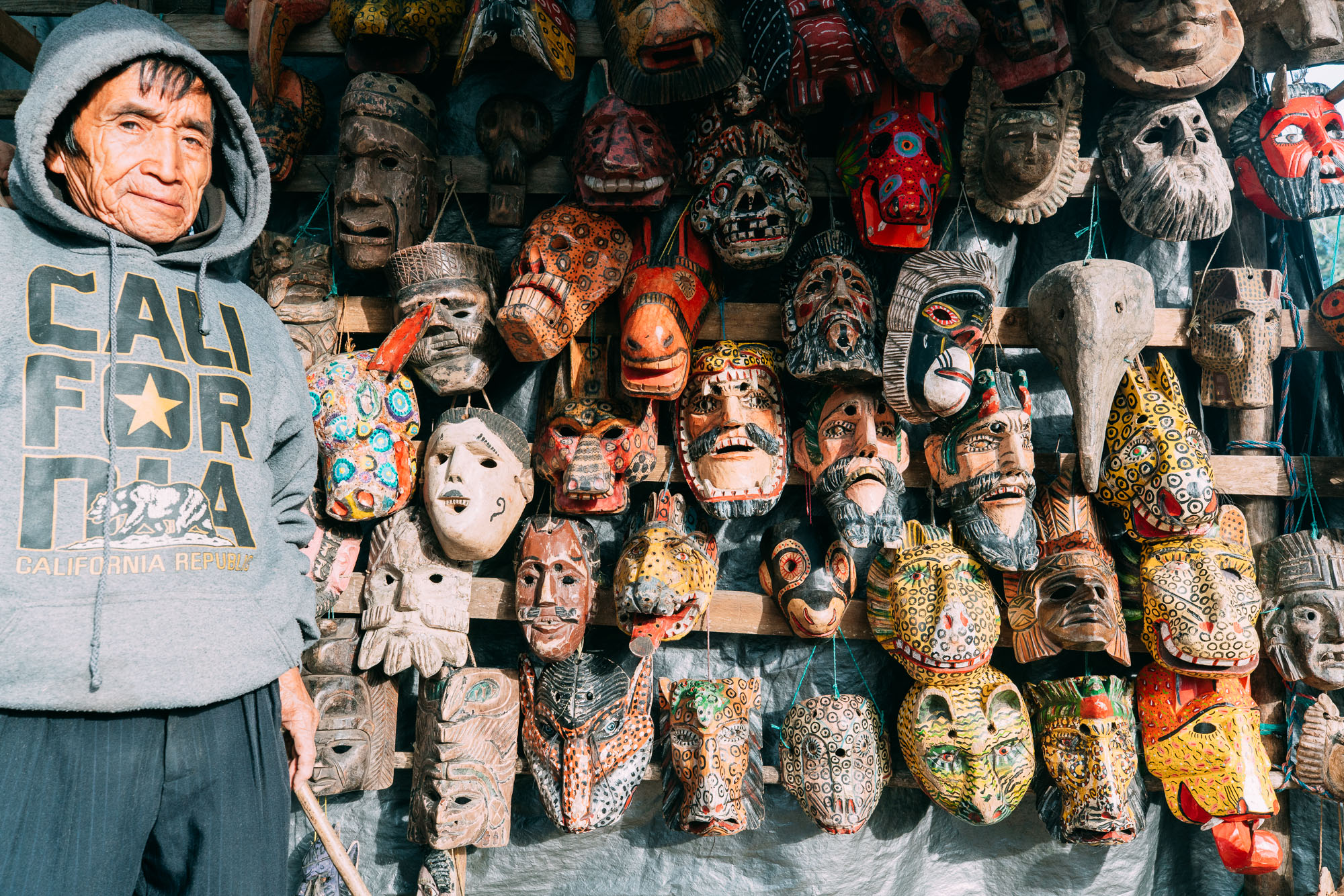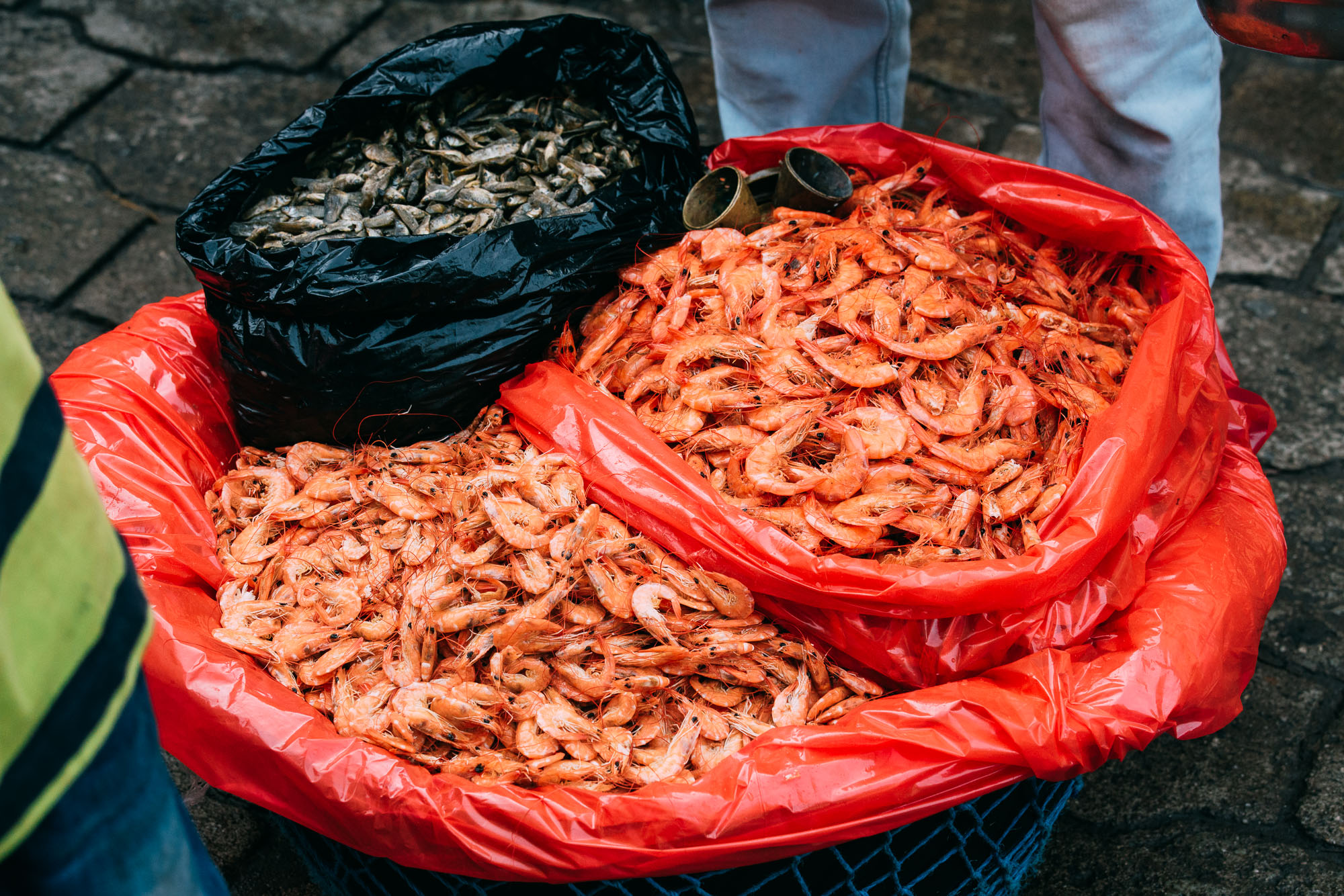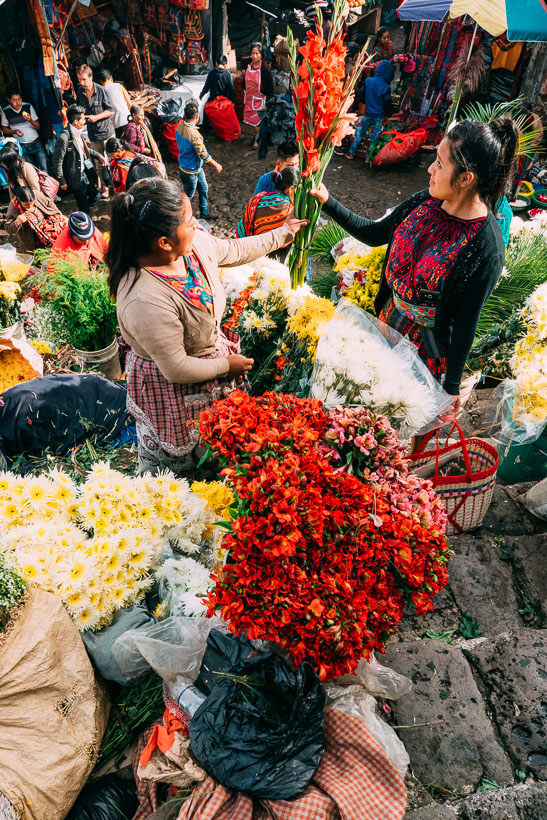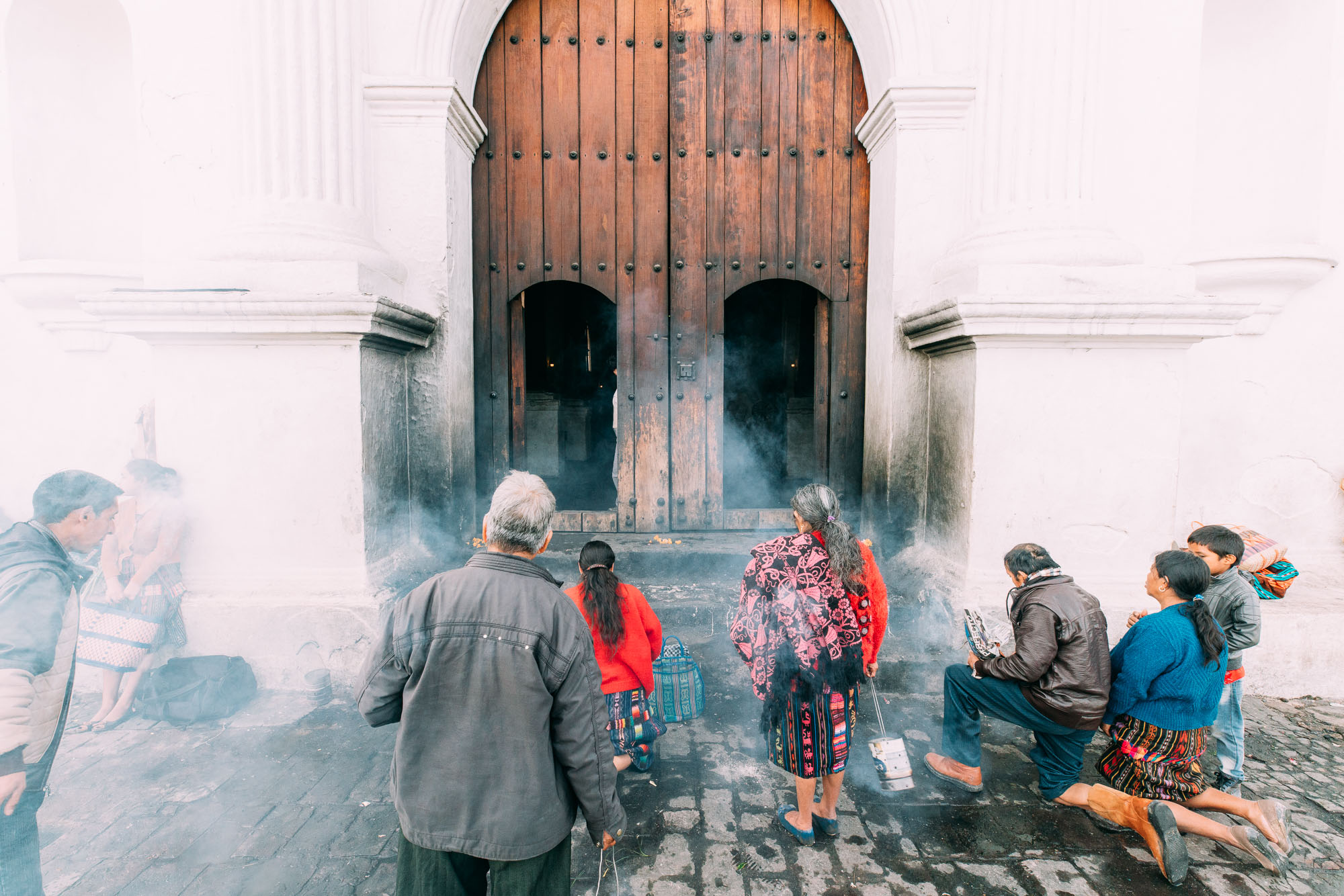 At the top of the church steps a group of people wave tins of burning copal, a rich incense. The mood's intoxicating as the smoke billows. Some people are chanting and below the church steps is a sea of colour and a cacophony of calls as people ply their wares. Occasionally home made fireworks – bombas – explode in the air above.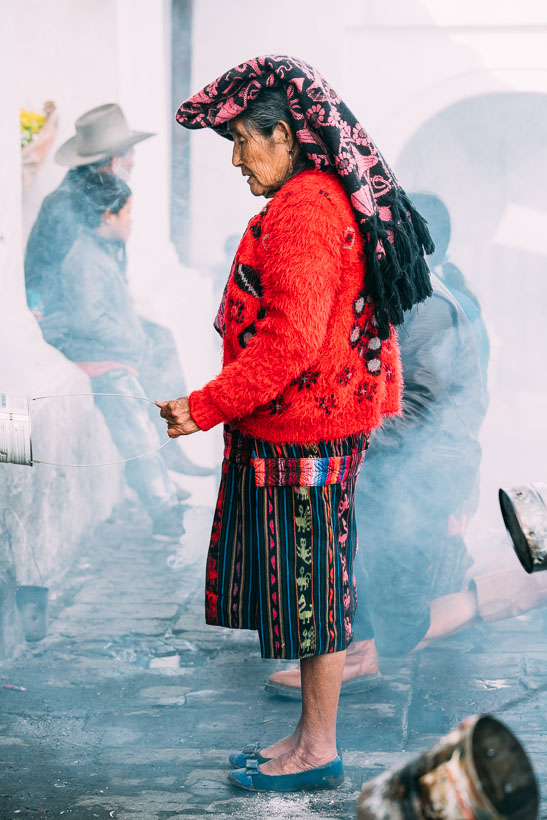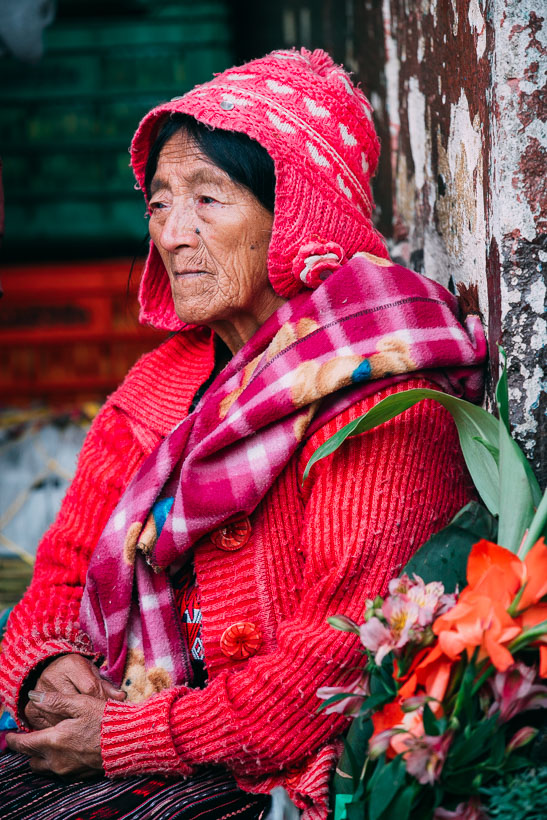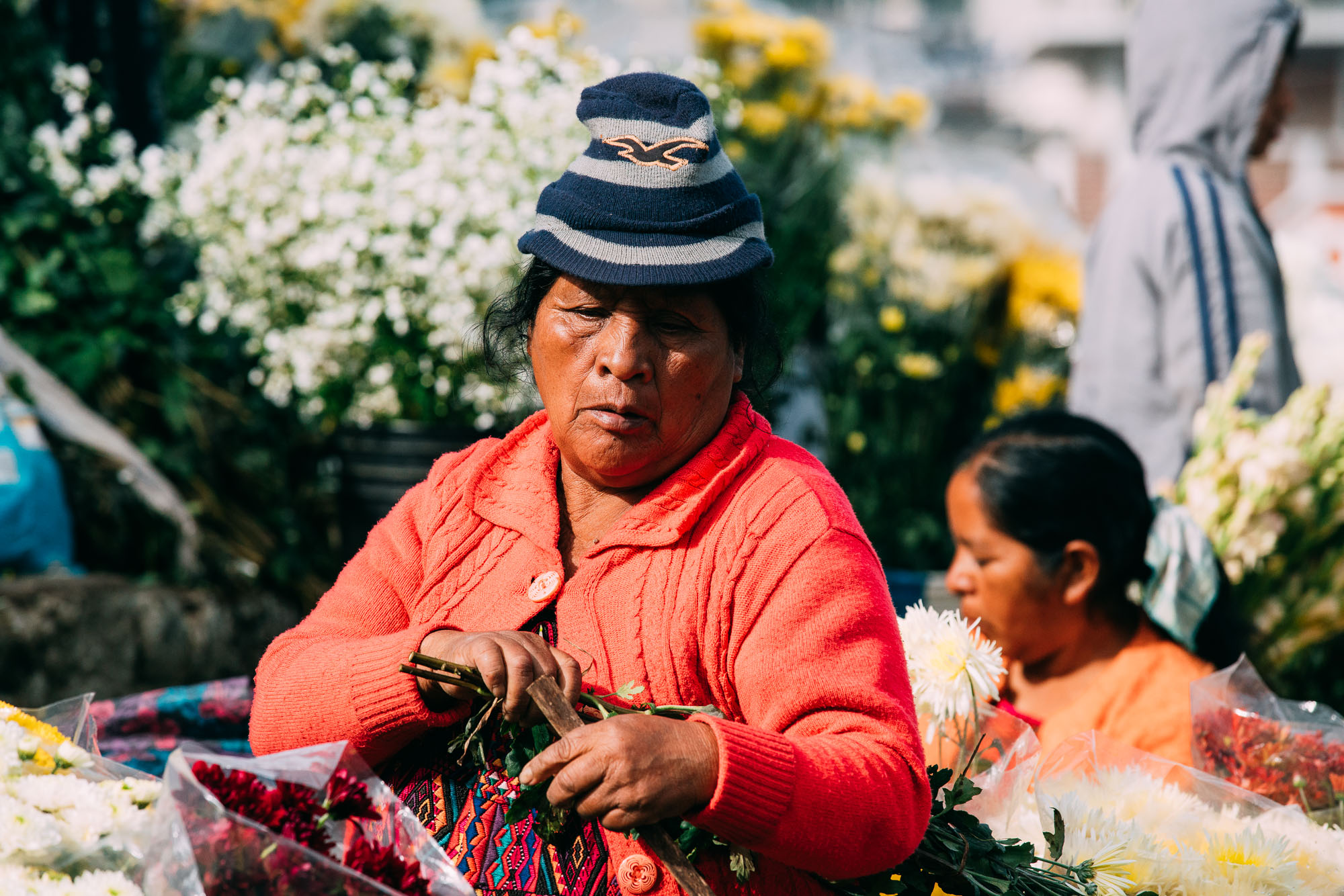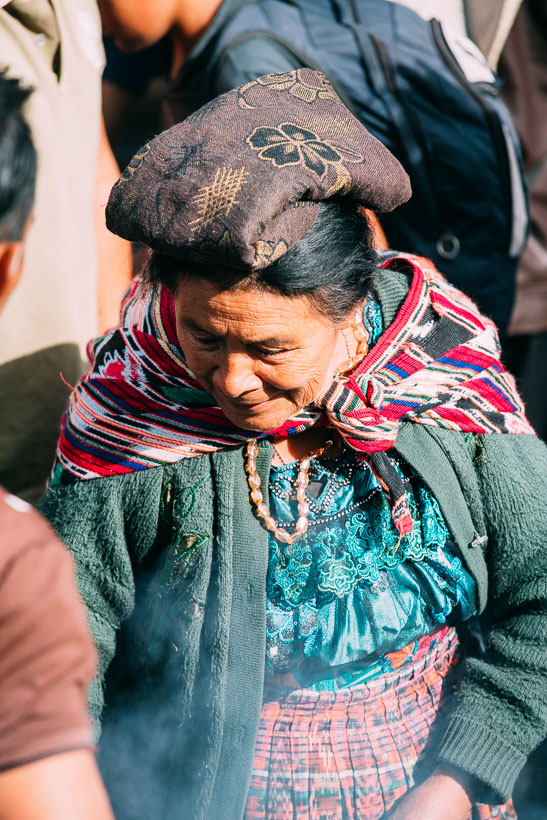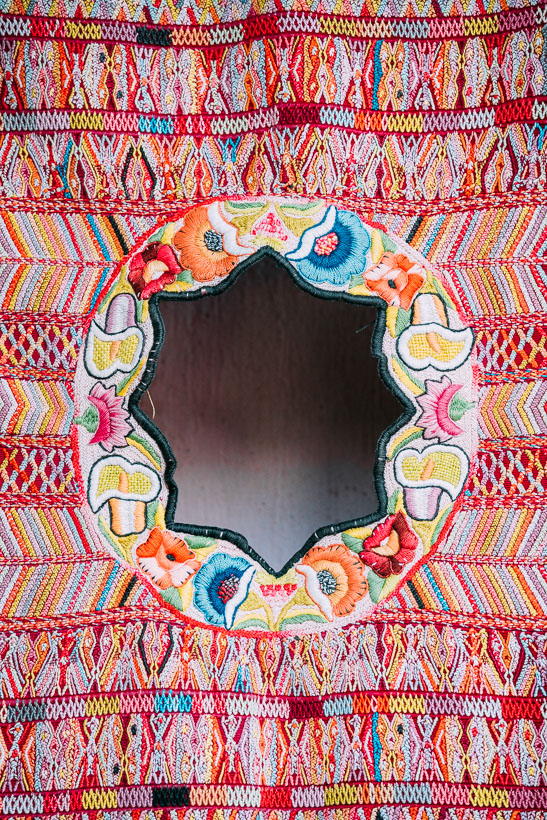 Away from the bustle of the streets, inside the main market building it's calmer, but no less colourful as people work surrounded by mountains of fruit and vegetables.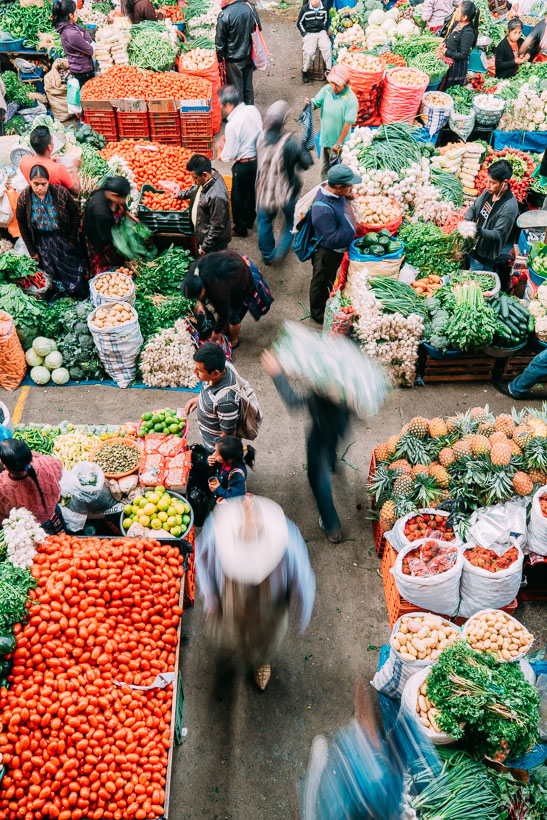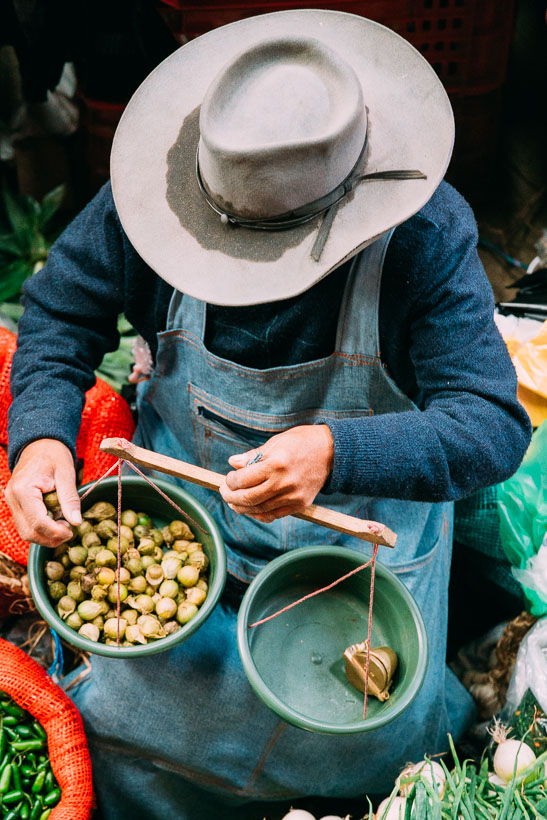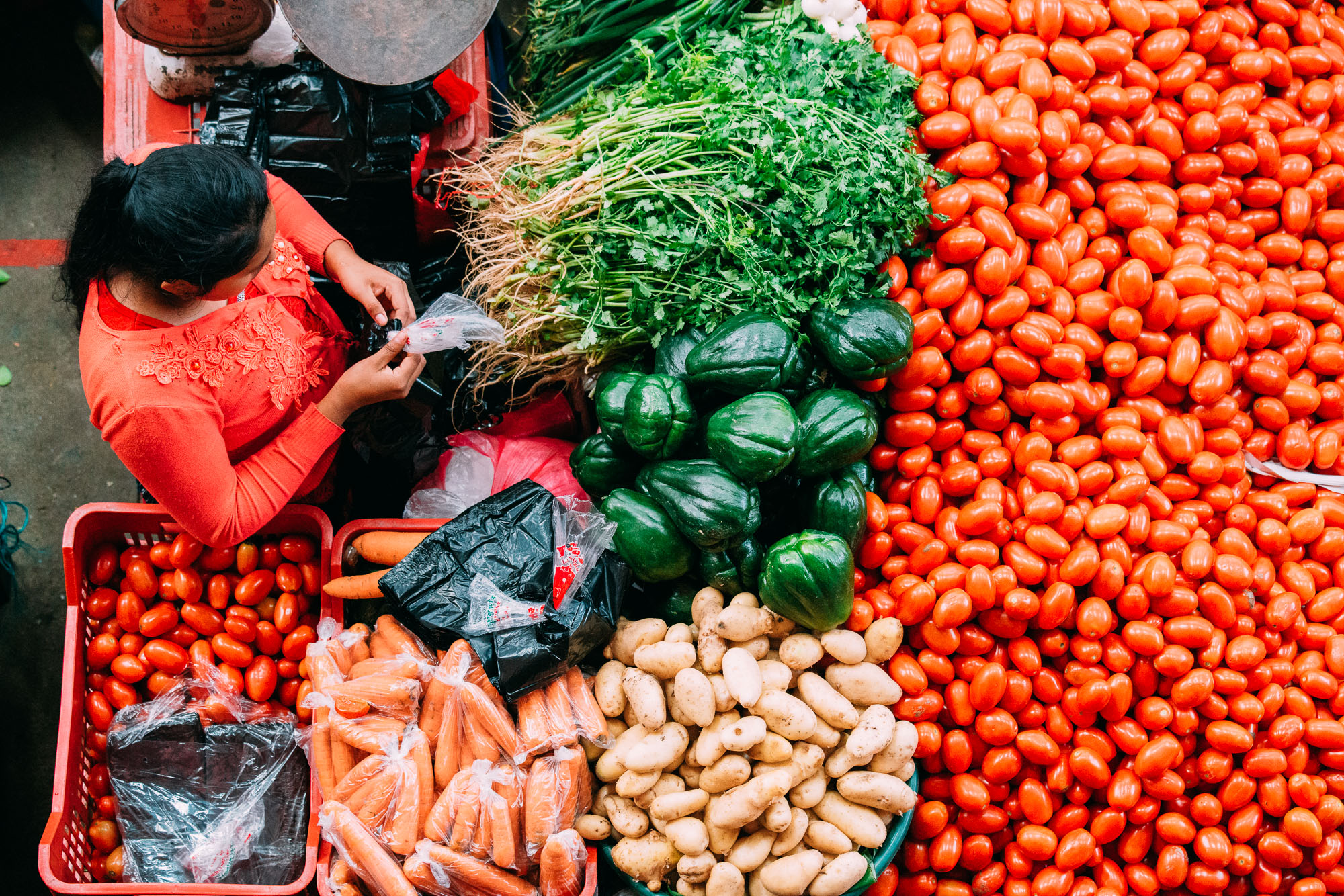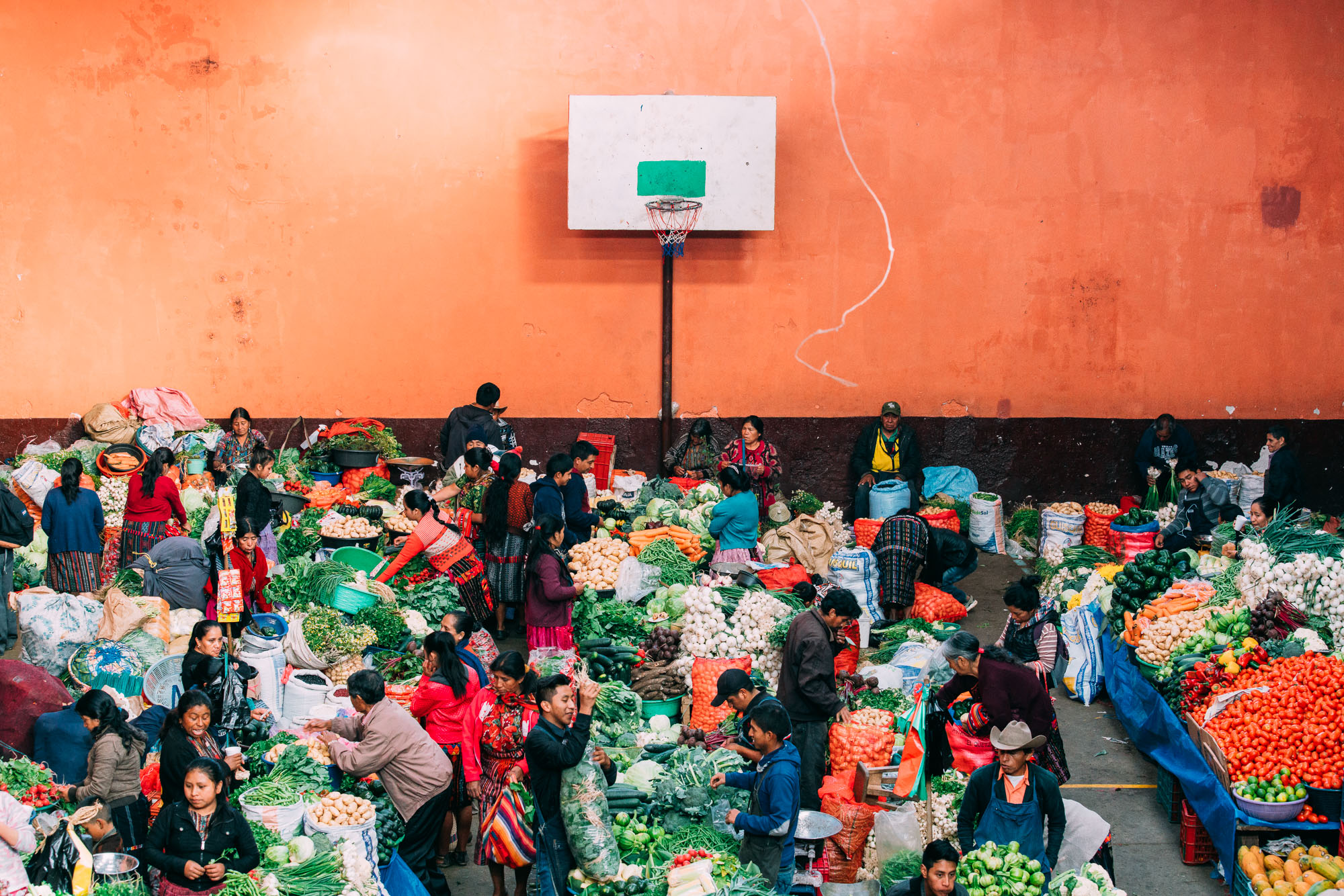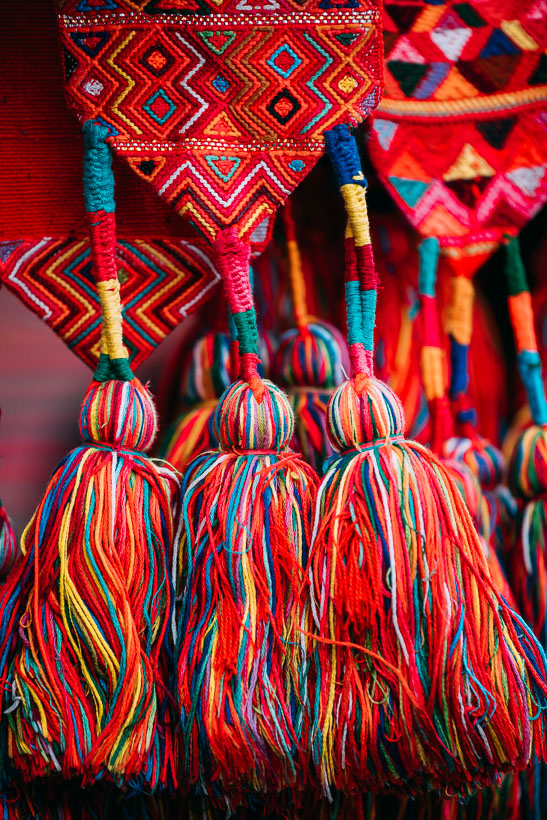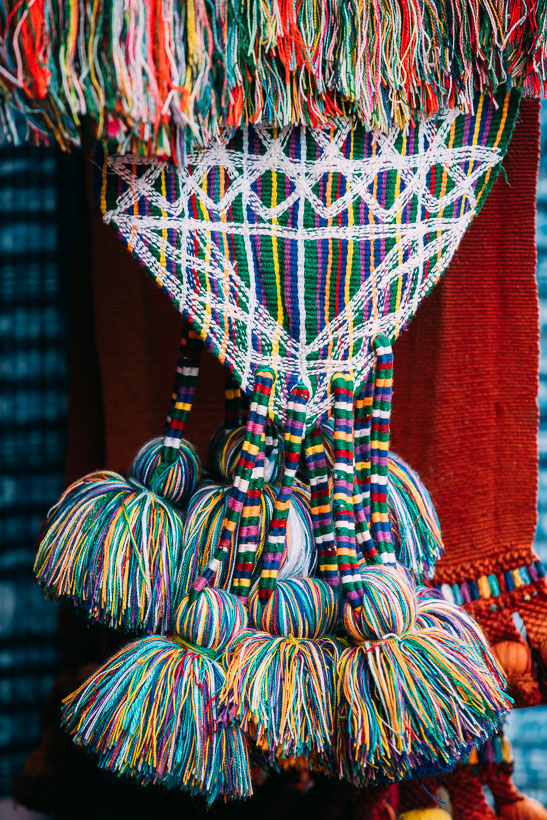 The Chichicastenango markets – reputed to be the most colourful in all of North and Central America – are held every Sunday and Thursday, starting early in the morning.
Do you enjoy our blog content? Find it useful? We love it when people shout us a beer or contribute to our ongoing expenses!
Creating content for this site – as much as we love it – is time consuming and adds to travel costs. Every little bit helps, and your contributions motivate us to work on more bicycle travel-related content. Up coming posts: camera kit and work flow, route planning & navigation.