We rode out of Wyoming in a snow storm and into Colorado with brighter days forecast.
Comforting, considering that the Colorado section of the Great Divide holds all of this route's highest climbs: Boreas, Marshall and Indiana Passes – all over 3300 metres and subject to deep snow falls with the inevitable fall storms that would likely be coming soon. Having been snowed on twice in Idaho and Wyoming we didn't hold out much hope for making it over all three passes: from here on it was just a case of taking it day by day. Accustomed as we were to constant climbing, Colorado's mountains crank things up several notches; its topography harshly folded to create deeply incised valleys and long climbs to alpine passes and a variety of landscape more diverse than the forest we were expecting.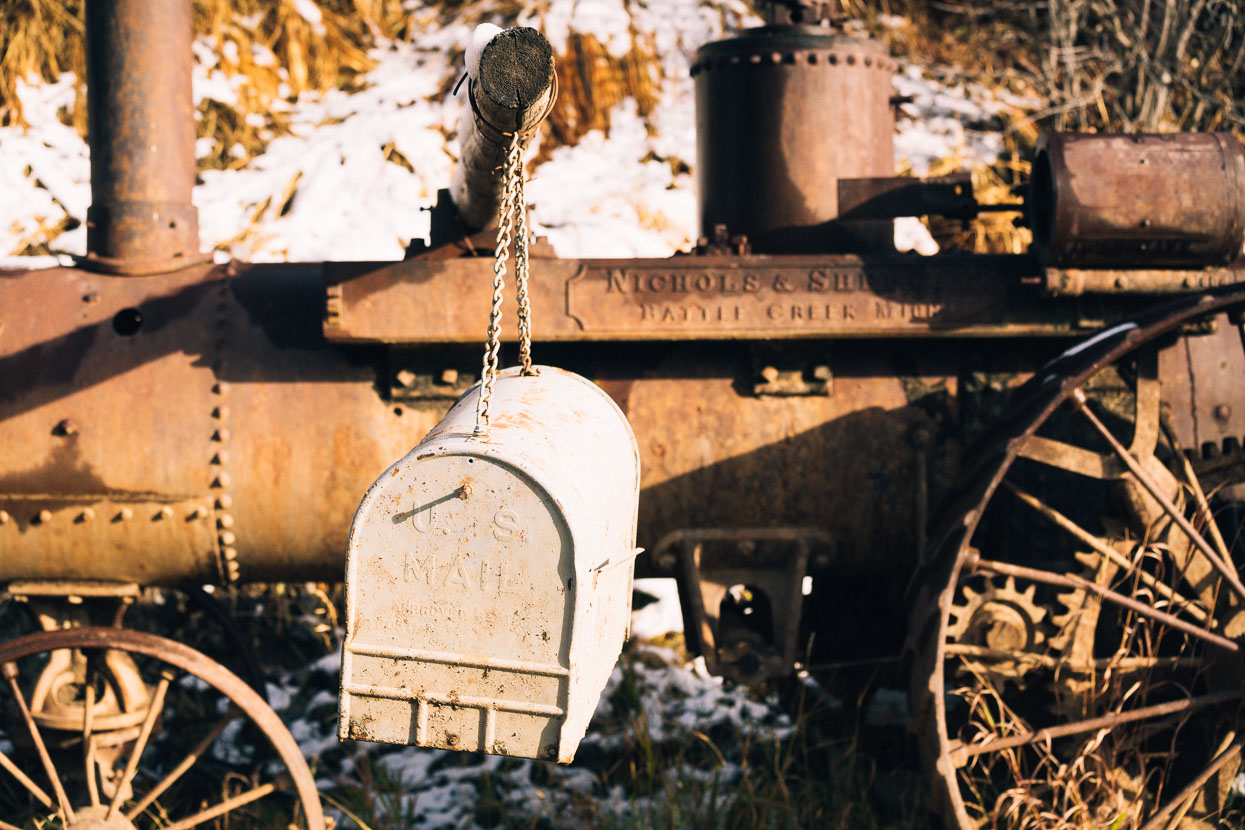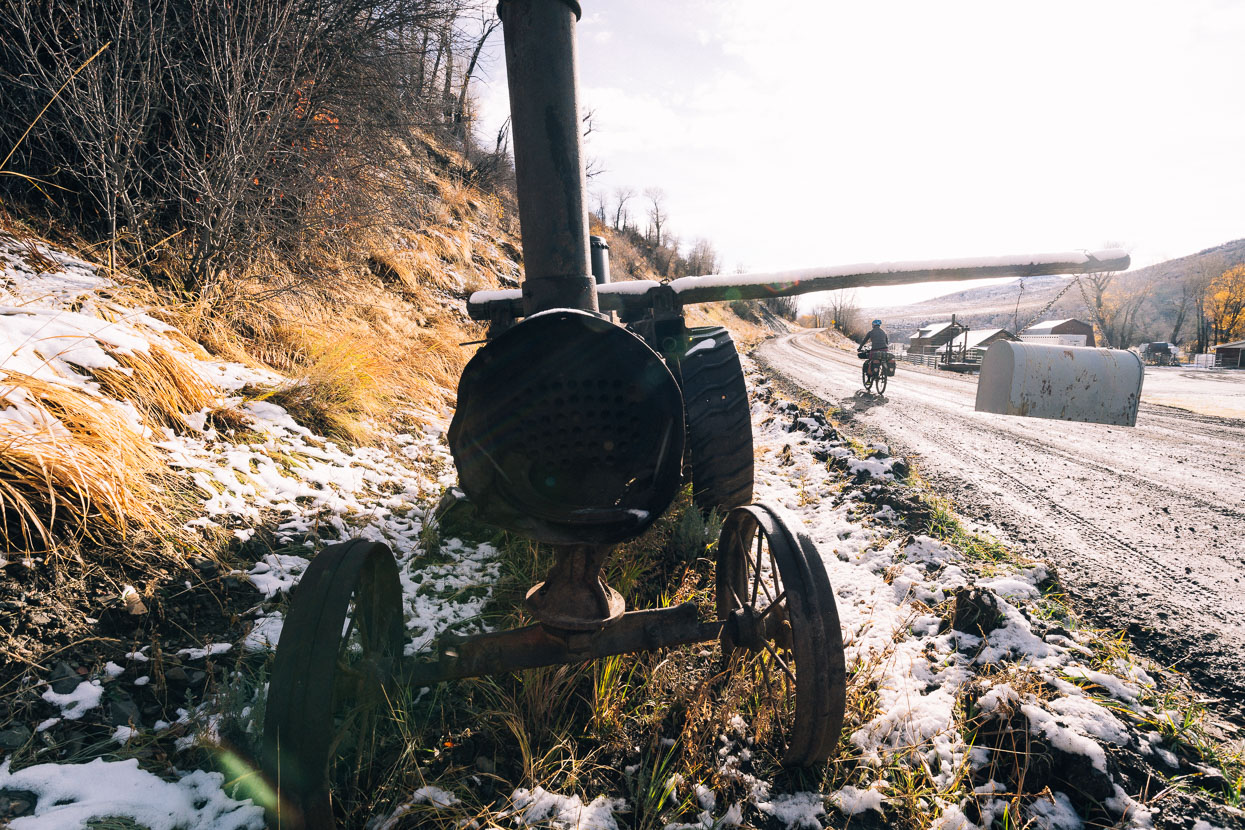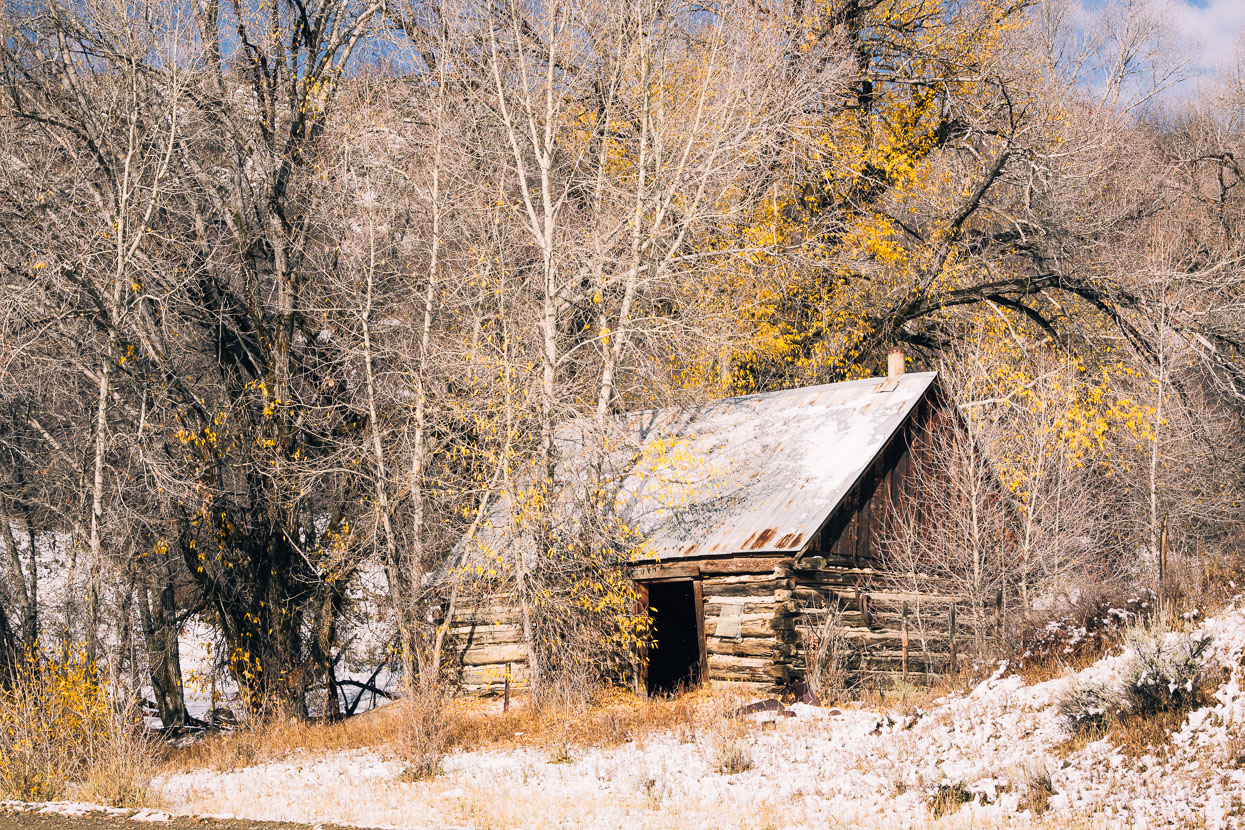 Ladder Ranch, right on the border between WY and CO, (see end of previous post) had been a saviour the previous afternoon after we got caught in a particularly heavy and soggy snowstorm. Back on the road the next morning, the snow was melting off fast and the sun was out. After the dry, barren country of the Great Divide Basin and the first day out of Rawlins, this long-farmed valley made a big contrast.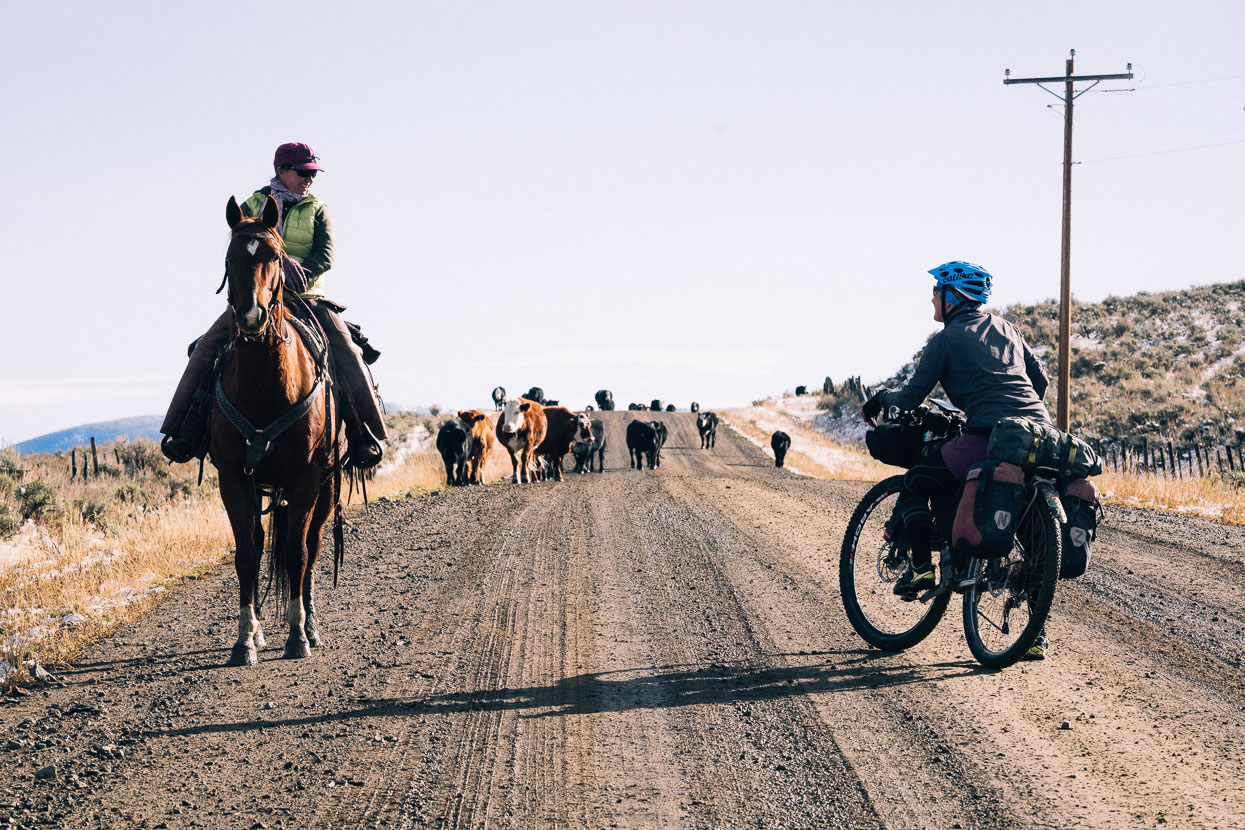 Daily life as a cattle farmer in the Little Snake River Valley. Meghan from Ladder Ranch was out early moving cattle down from up valley. Refreshing to see this happen the traditional way; on horseback, as opposed to quad bike.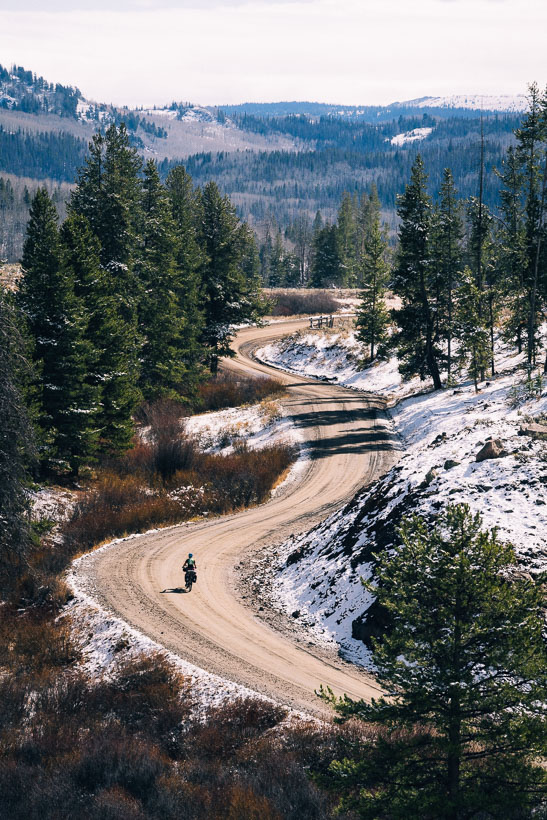 We were treated to yet another virtually deserted road, and a long steady climb through Routt National Forest to a pass at Columbine, where dregs of snow had yet to melt and hunters wandered between cabins and a quiet store.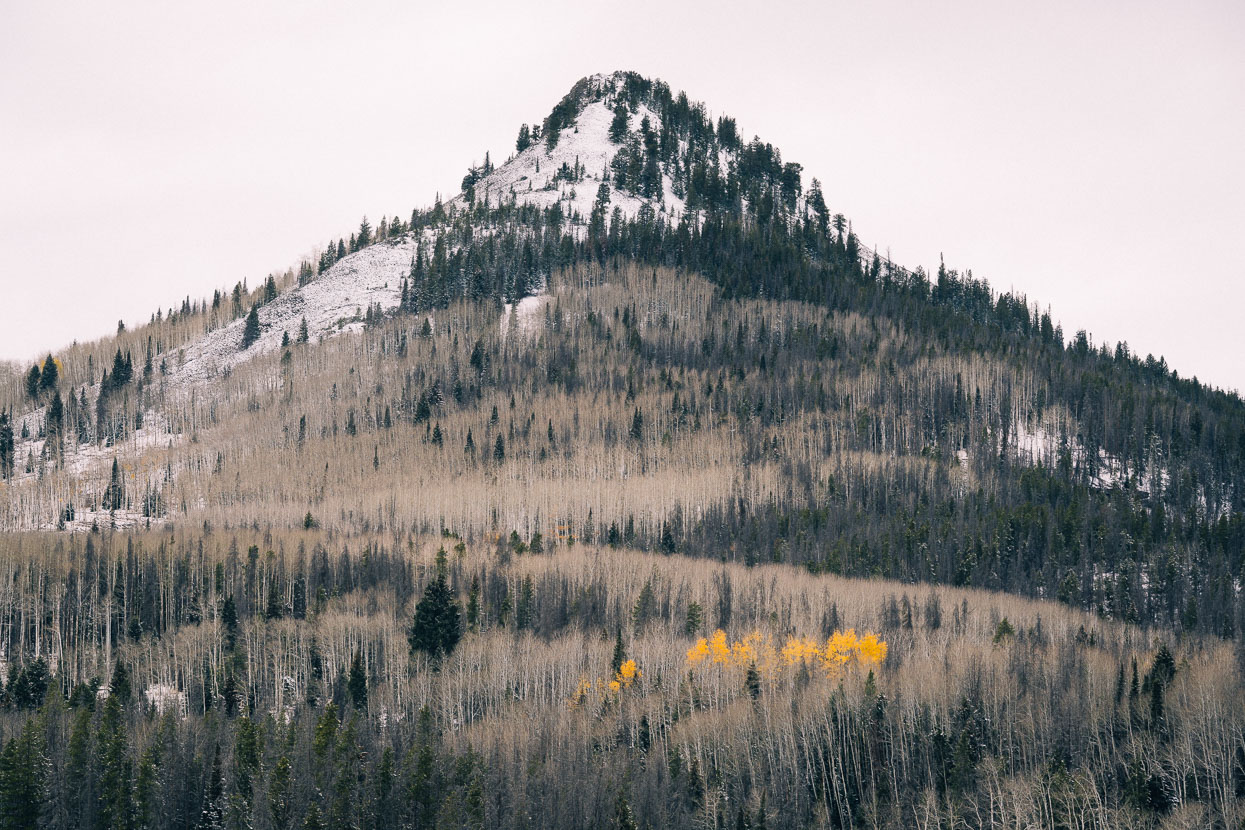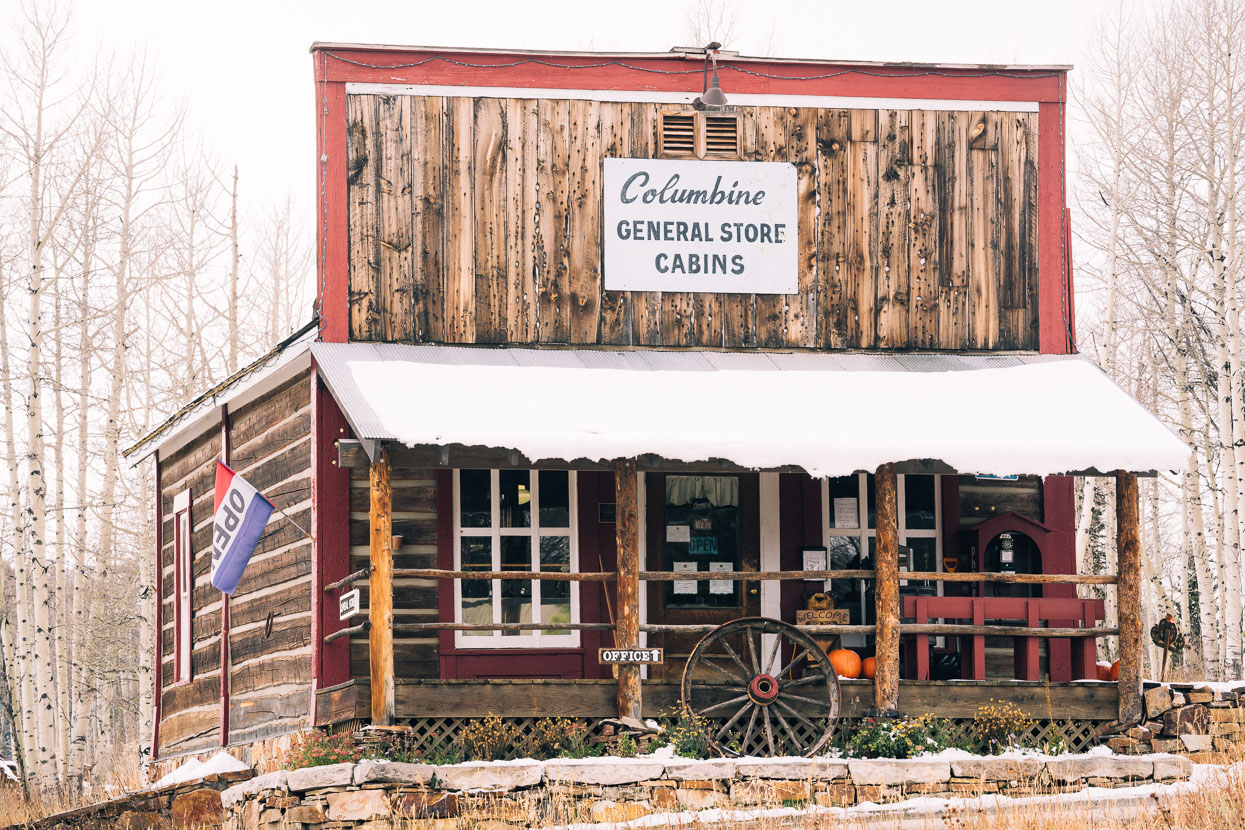 With the legendary aspens devoid of leaves the forest takes ghostly grey tone, the only bright colour coming from cottonwoods, whose leaves are surely on the brink of a fluttery descent to the forest floor.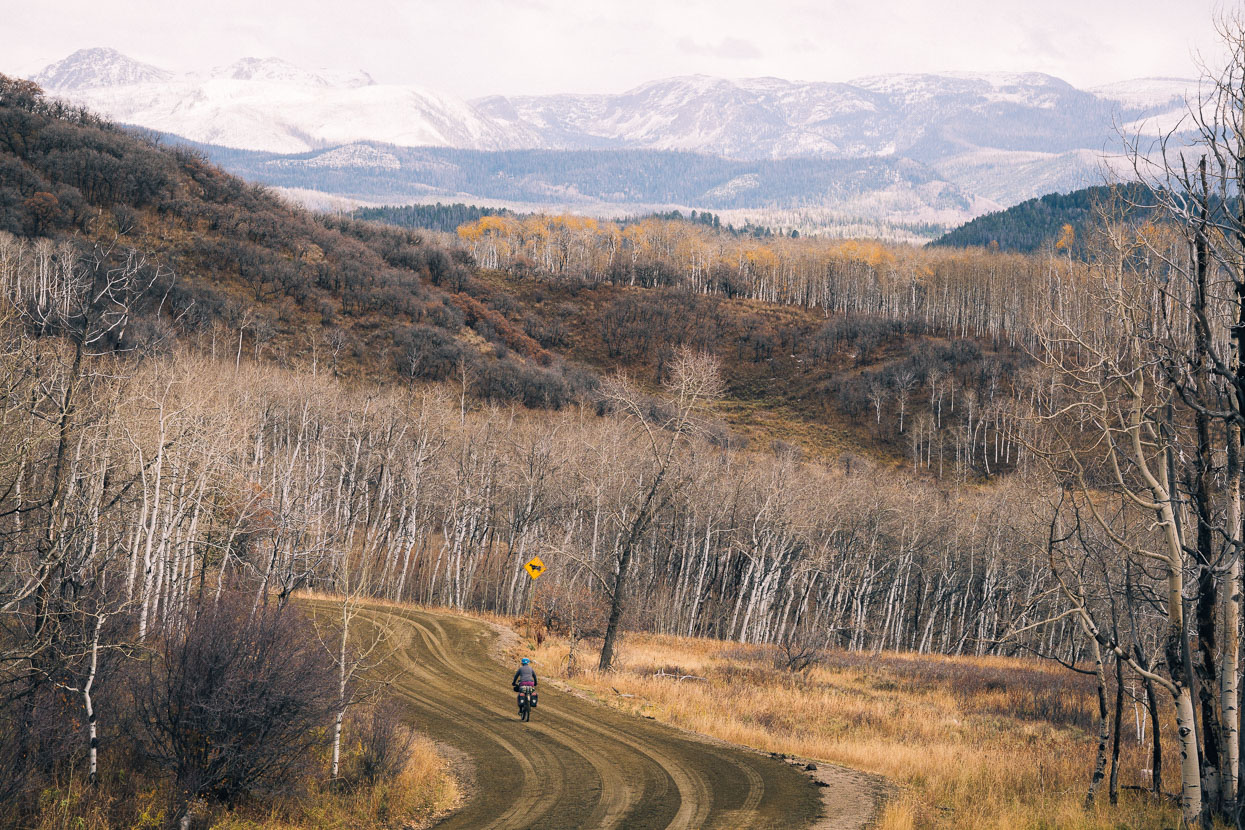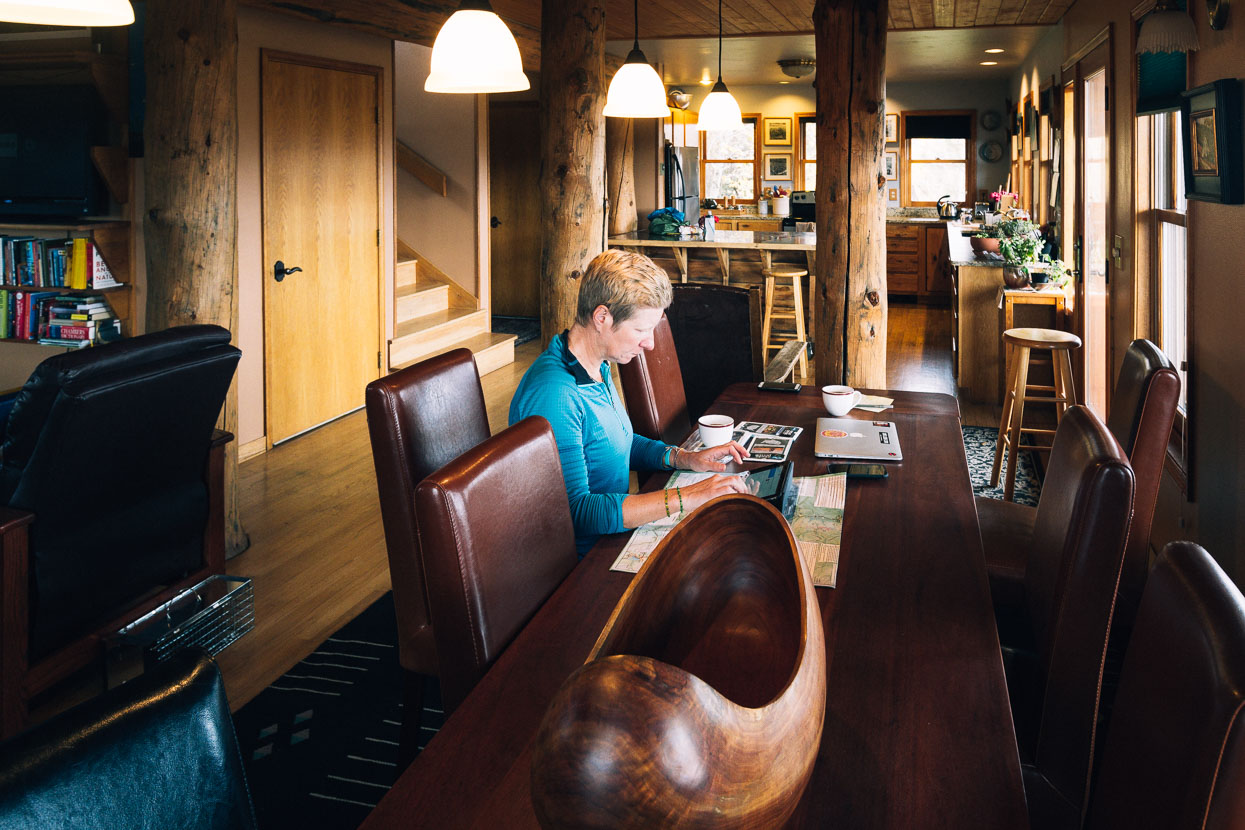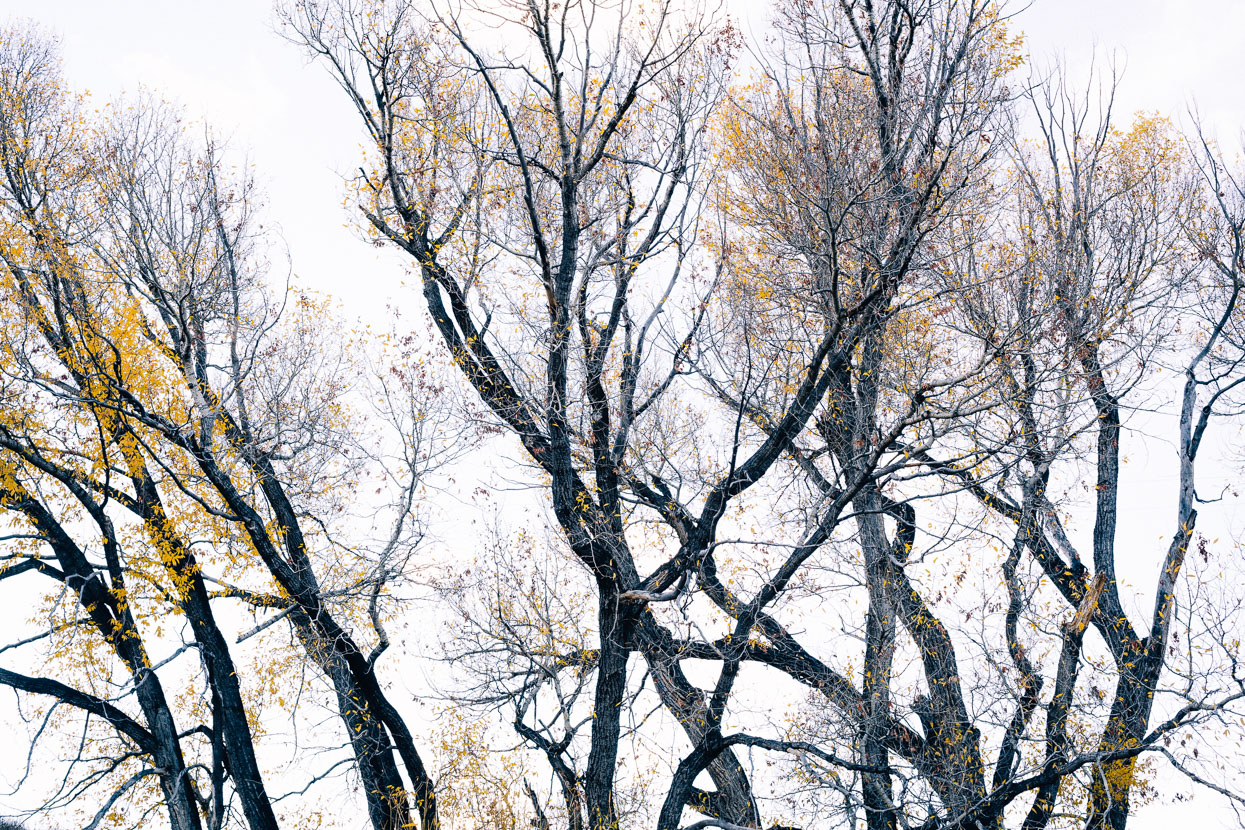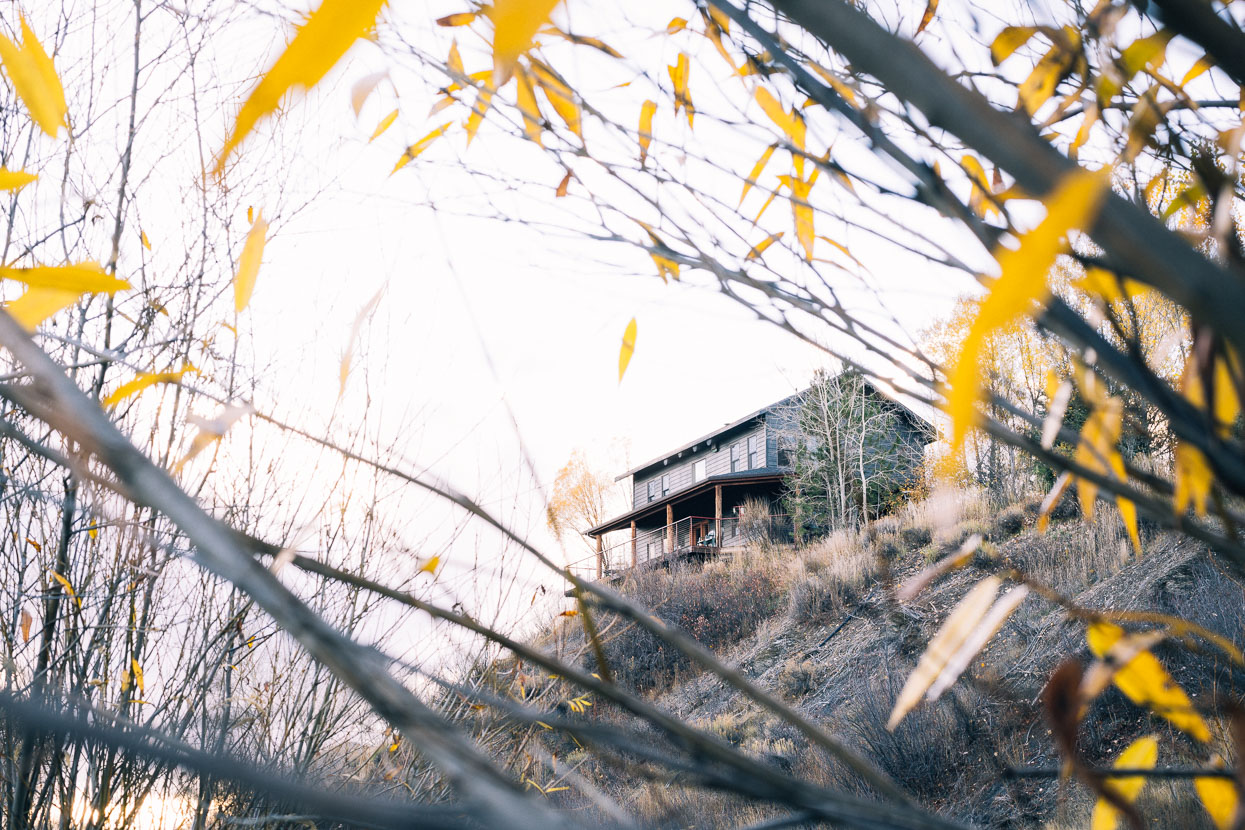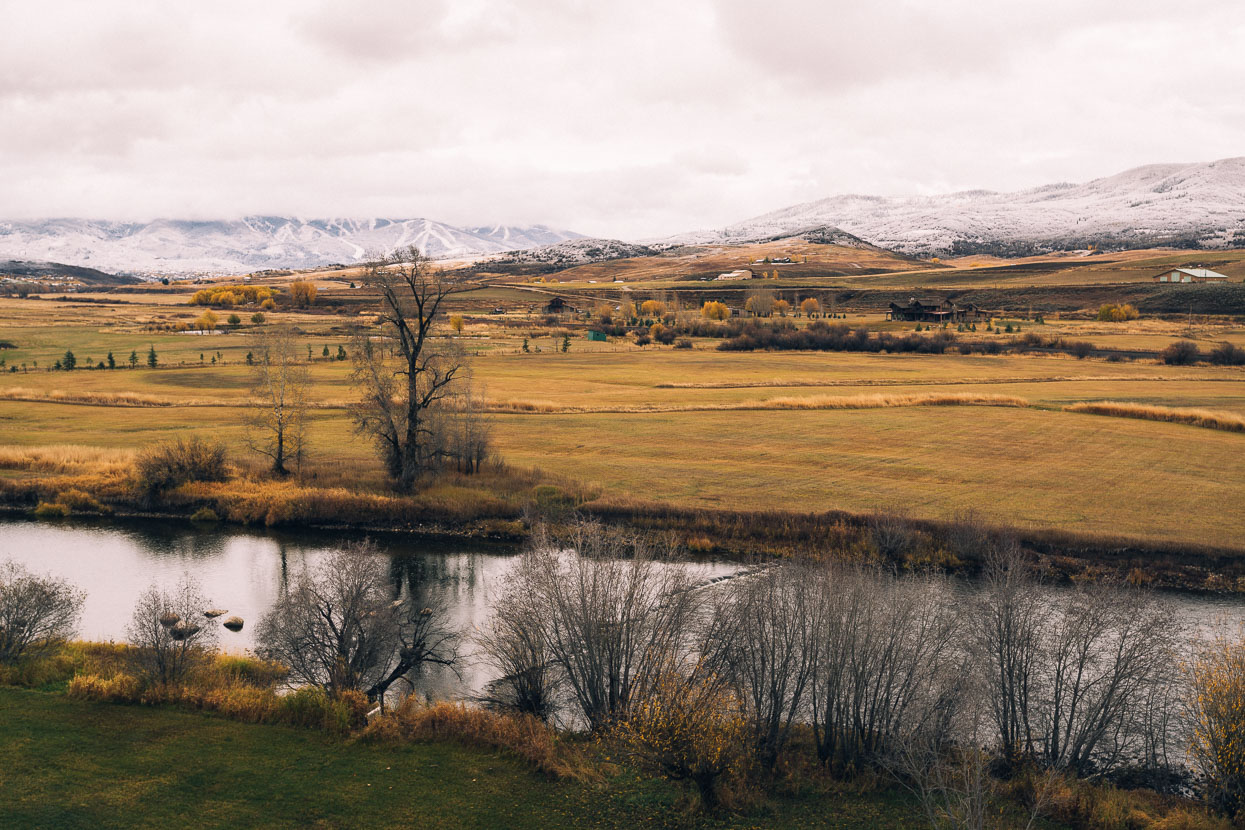 We make the bustling tourist town of Steamboat by the end of the day and have once again lucked out with accommodation, staying in Rita and Jamie's second home just outside of town. We spend two days: it's time to catch up on more blogging and service the bikes. They're still on the original cassettes and chainrings after nearly 8000km. I get a new chain and cassette, and Hana new chain, cassette and small and middle chainrings.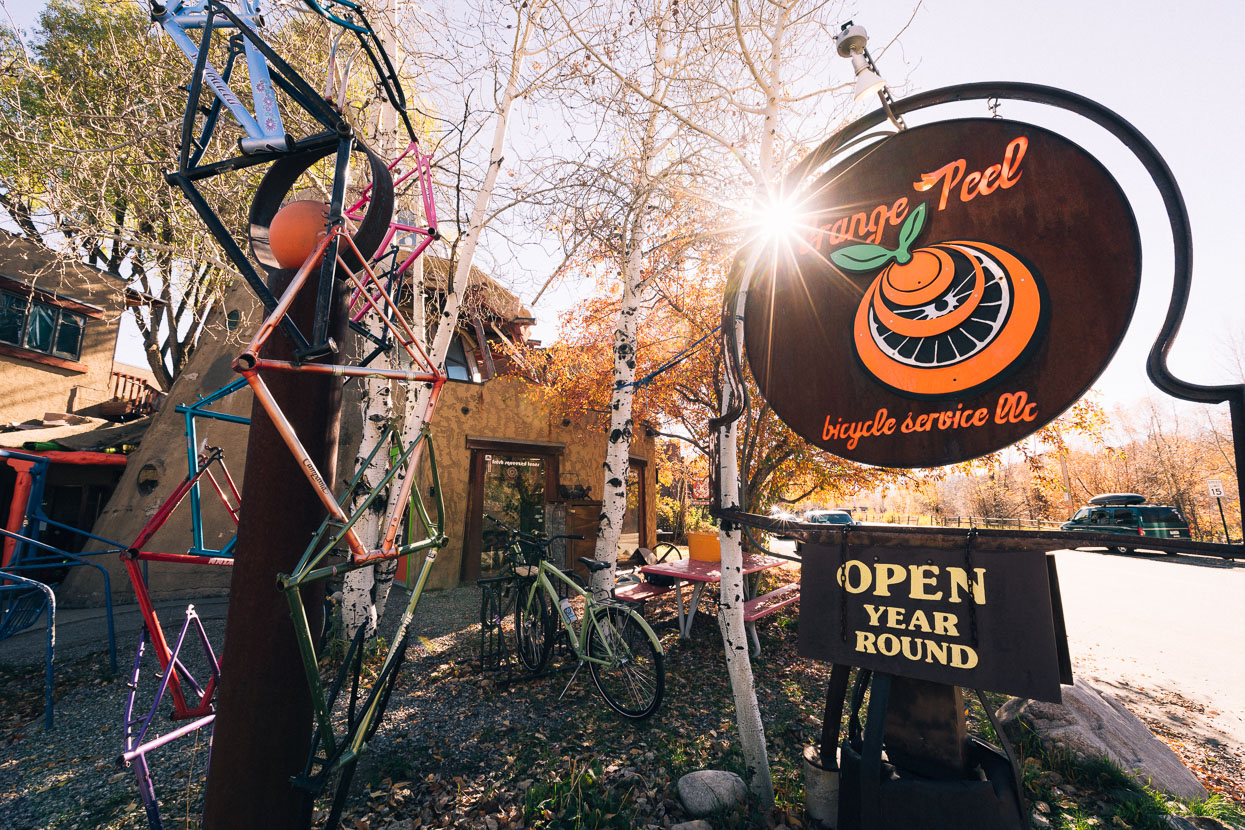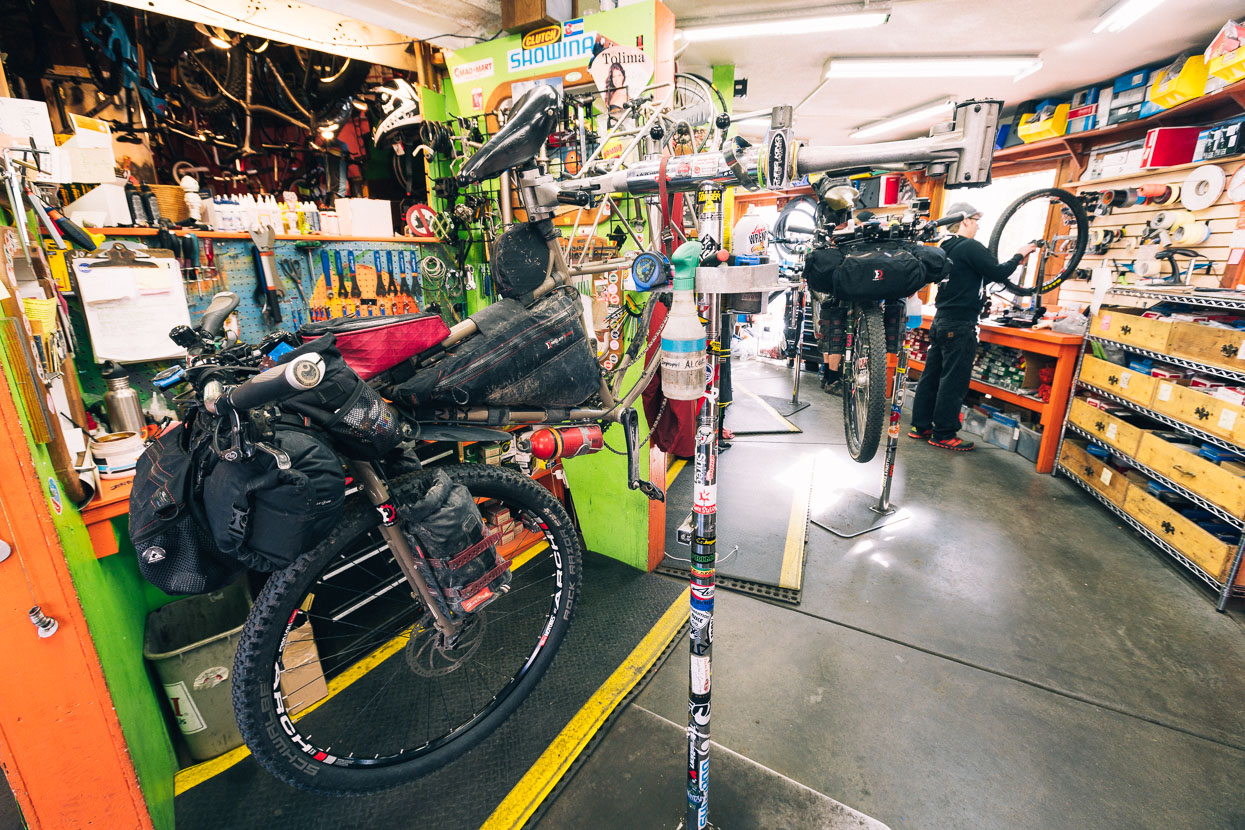 We can't recommend Orange Peel Cycles, Steamboat, enough: we turned up with no booking and the guys there got right to our bikes and were skilled and professional.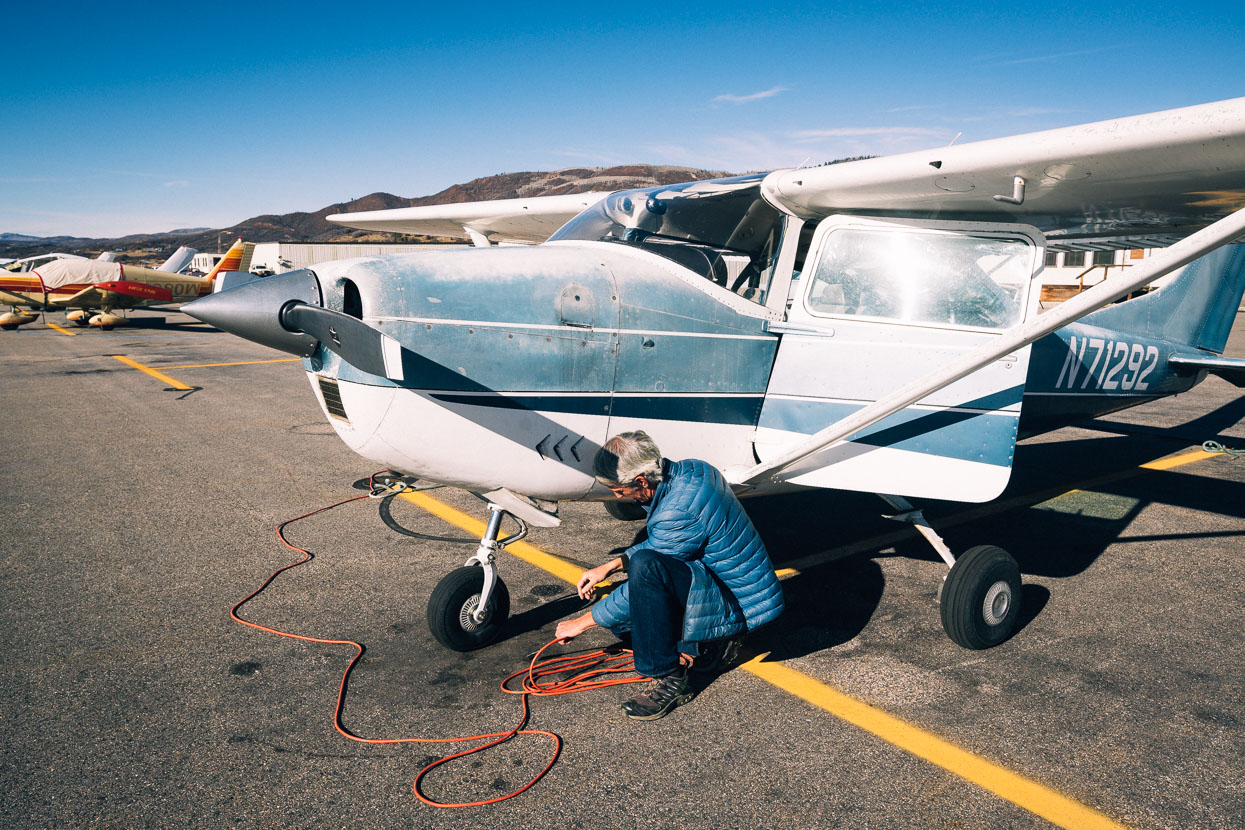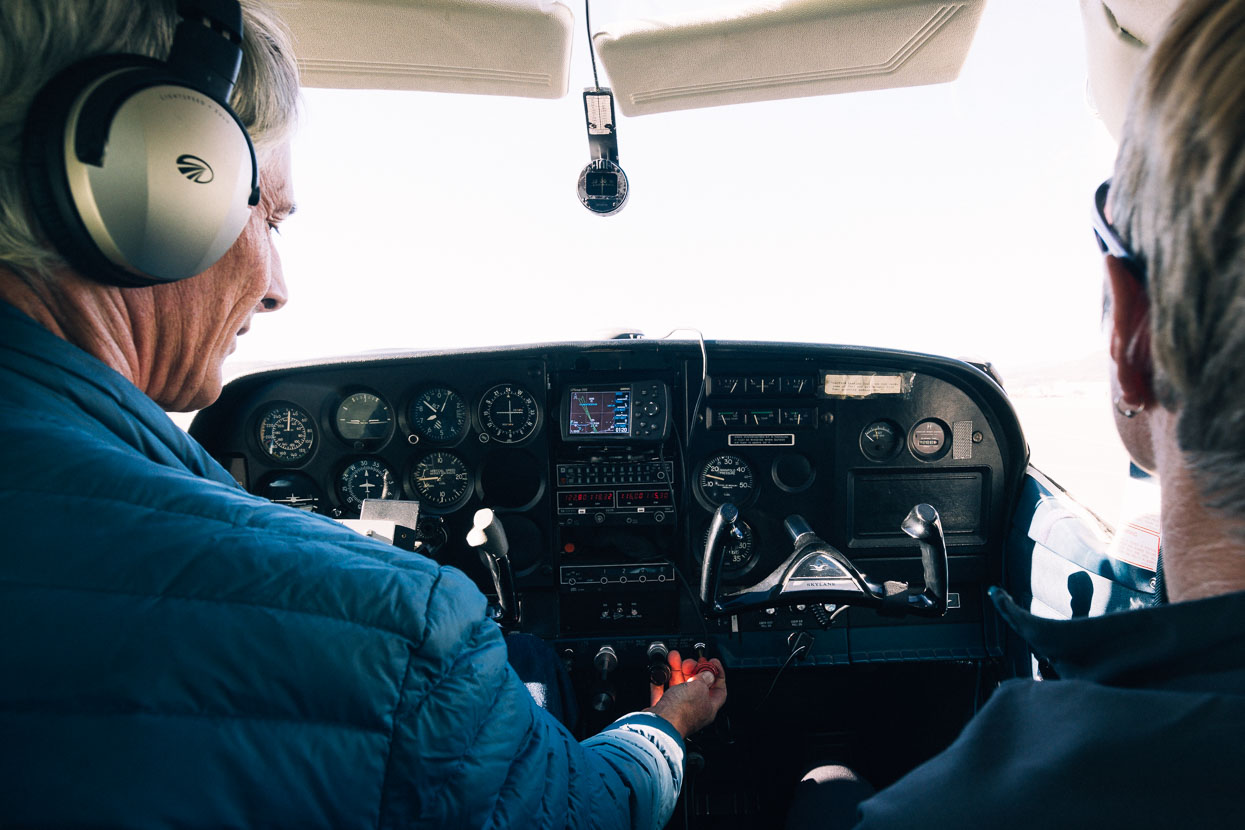 Jamie treated us to a 30 minute flight around the Streamboat ranges and valleys in his 1960s Cessna. After months of seeing tree trunks flash by its was cool to have a different perspective on the forest and woodlands, as well the rural landscape. I've always loved the novelty of the view of Earth from above.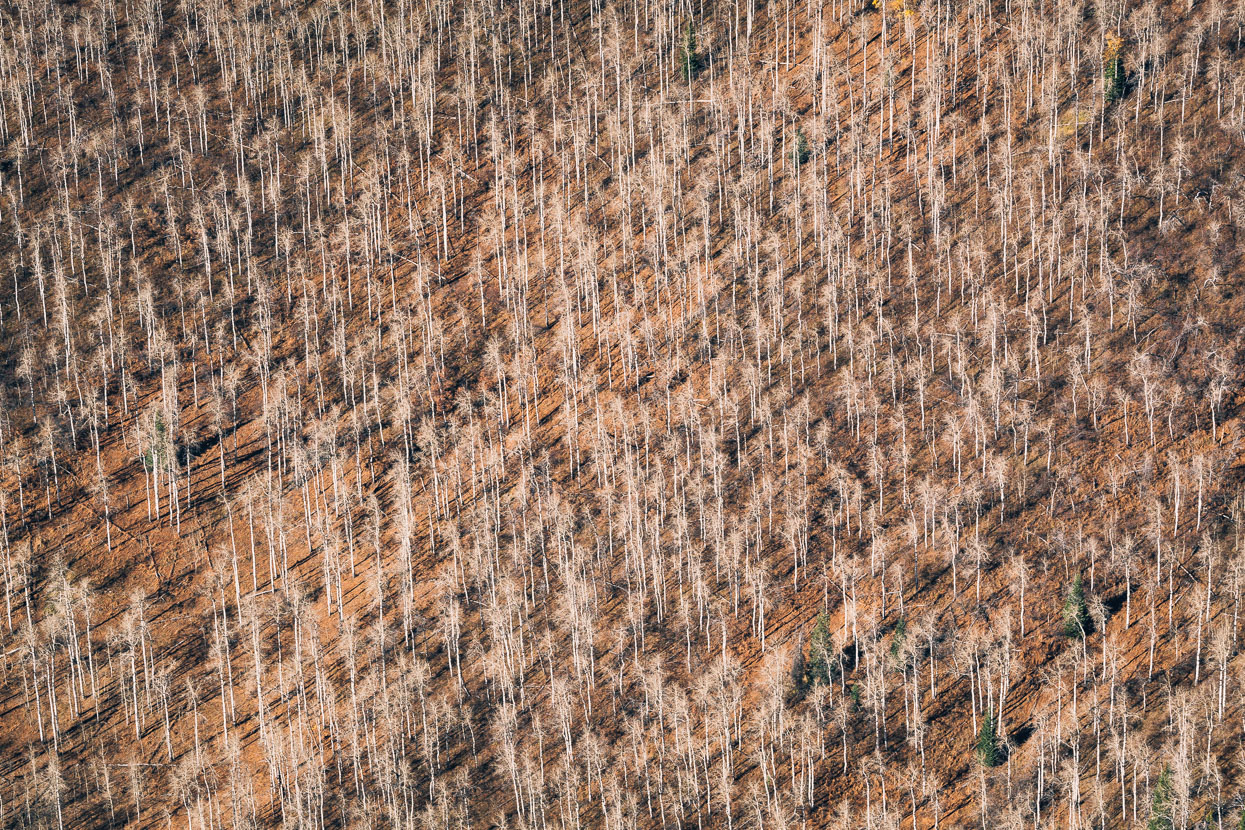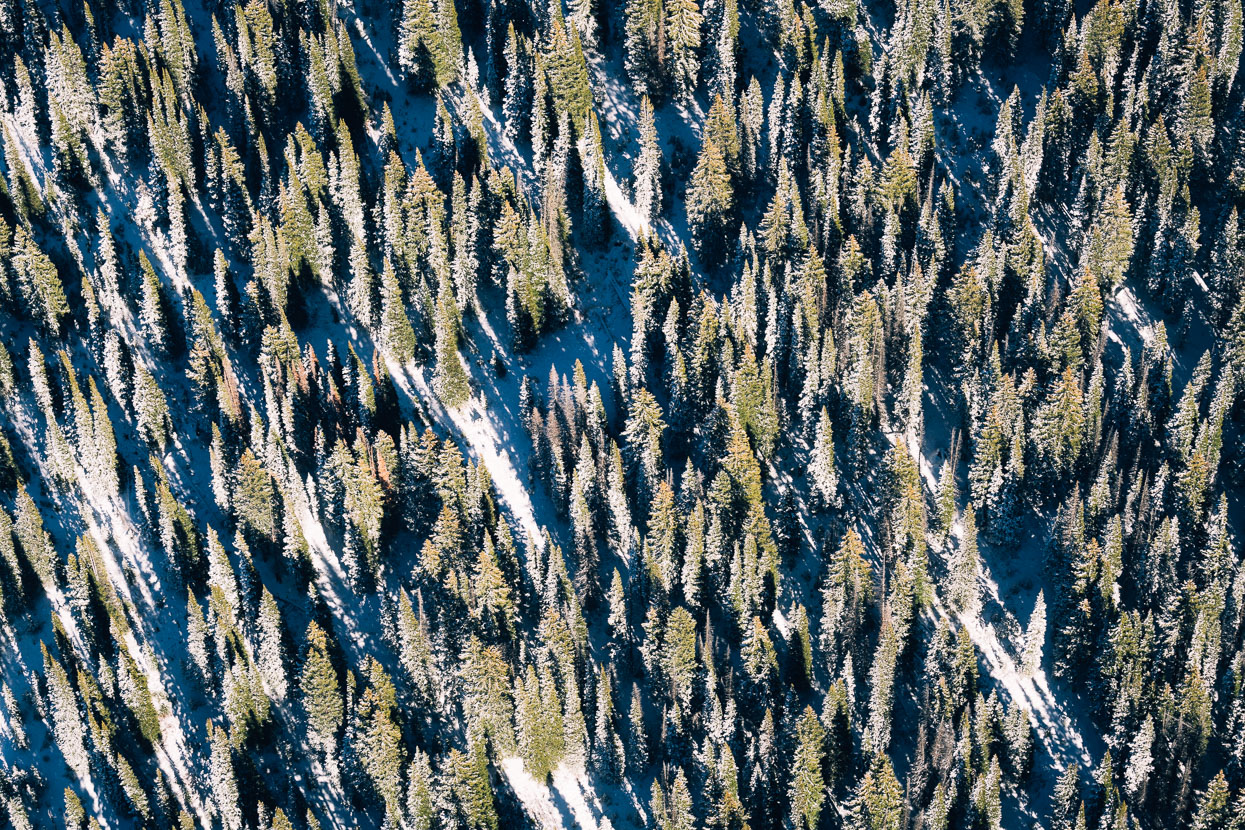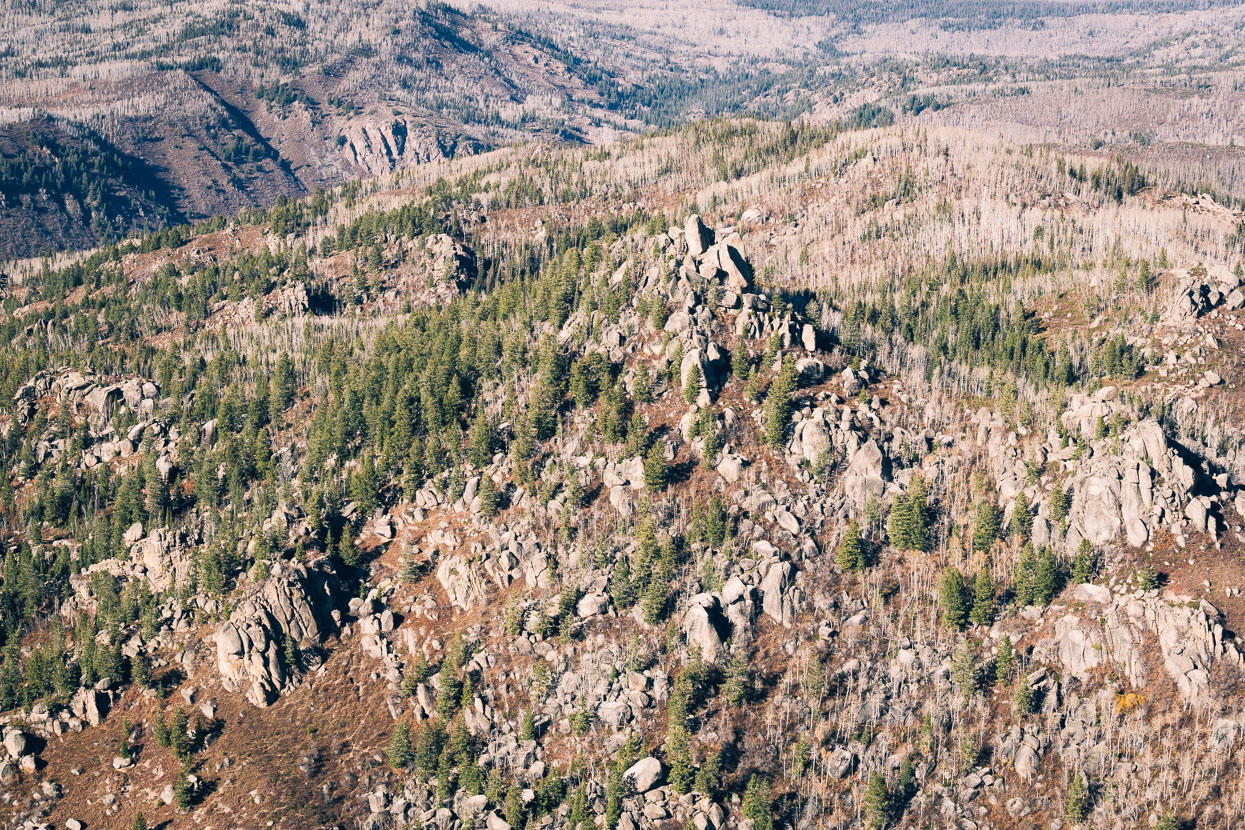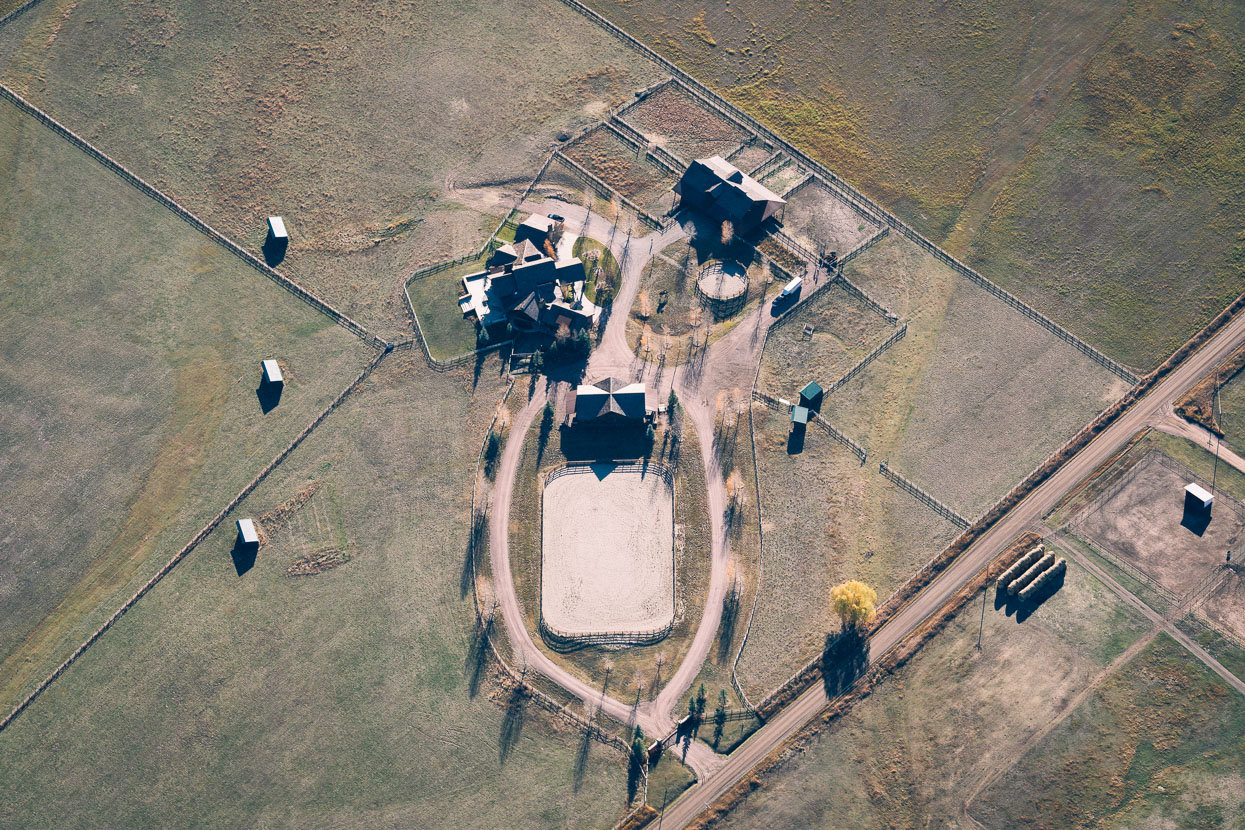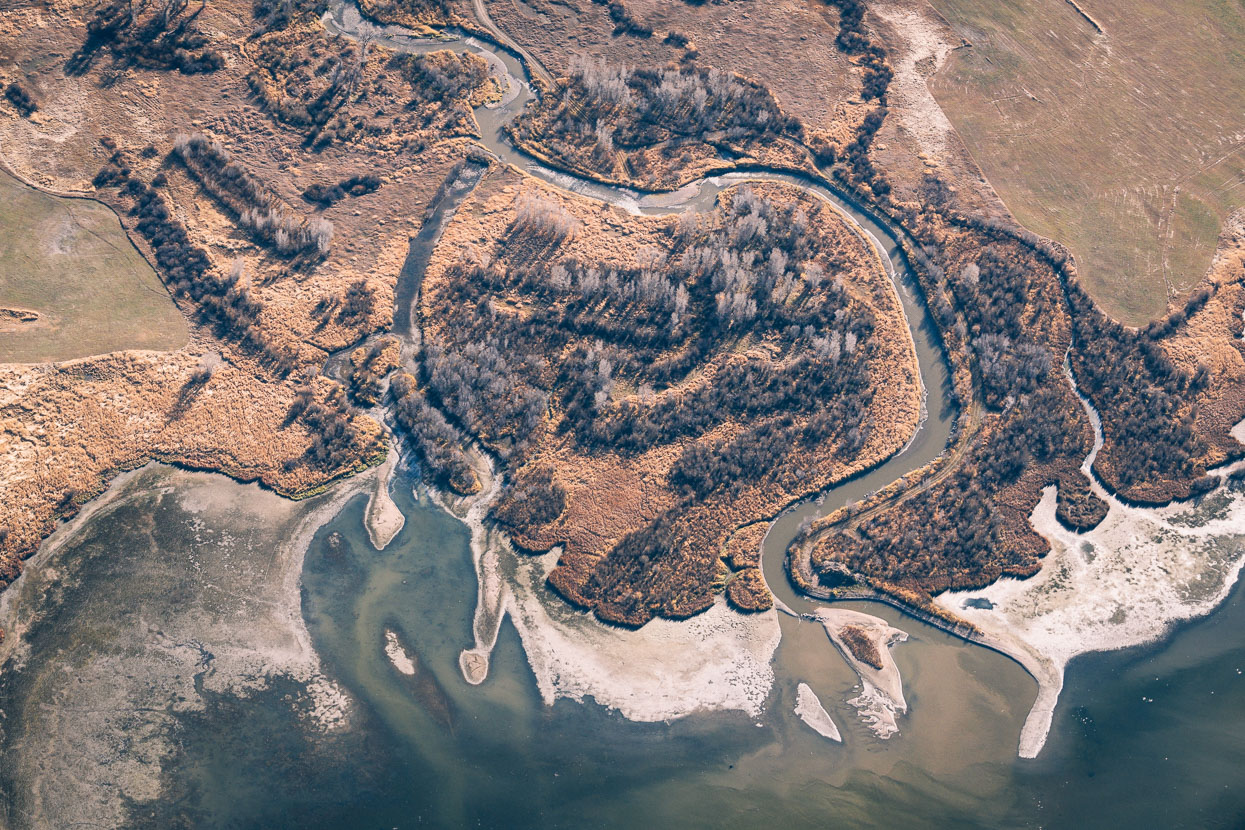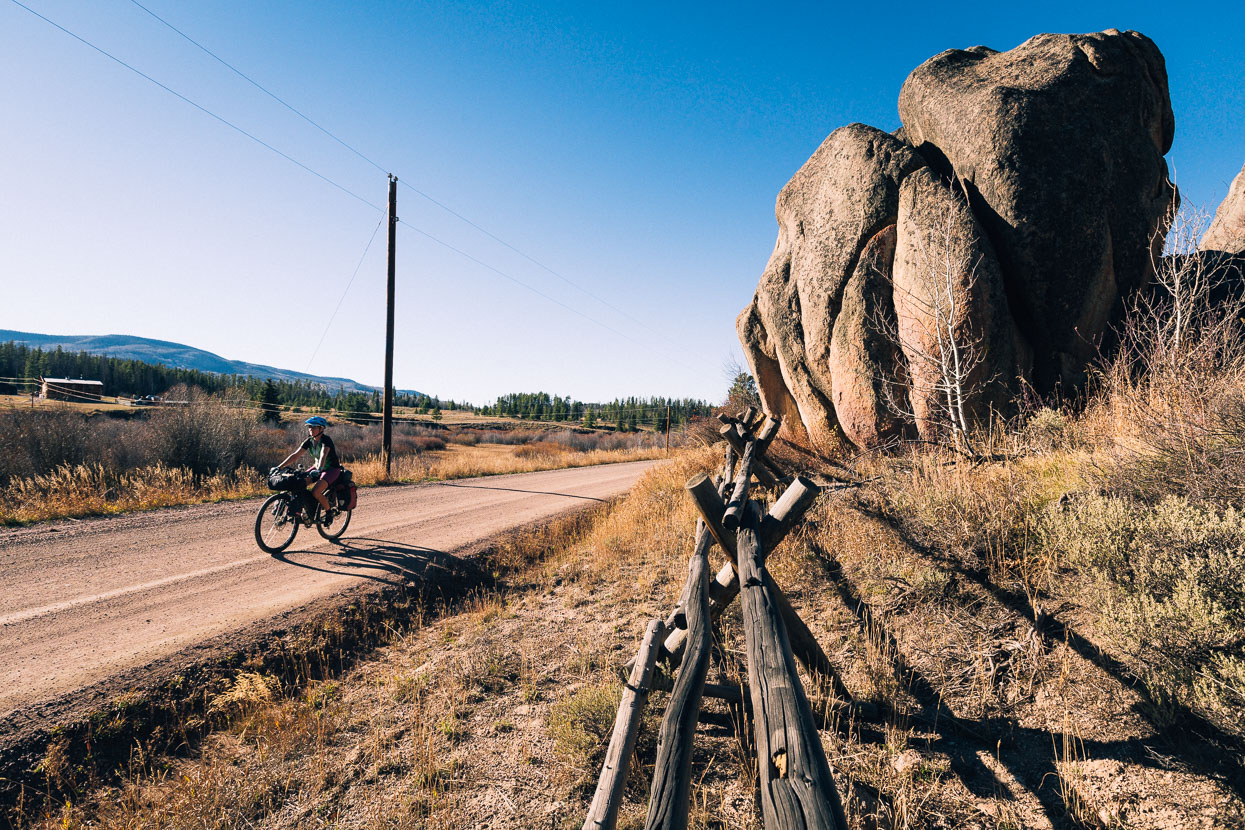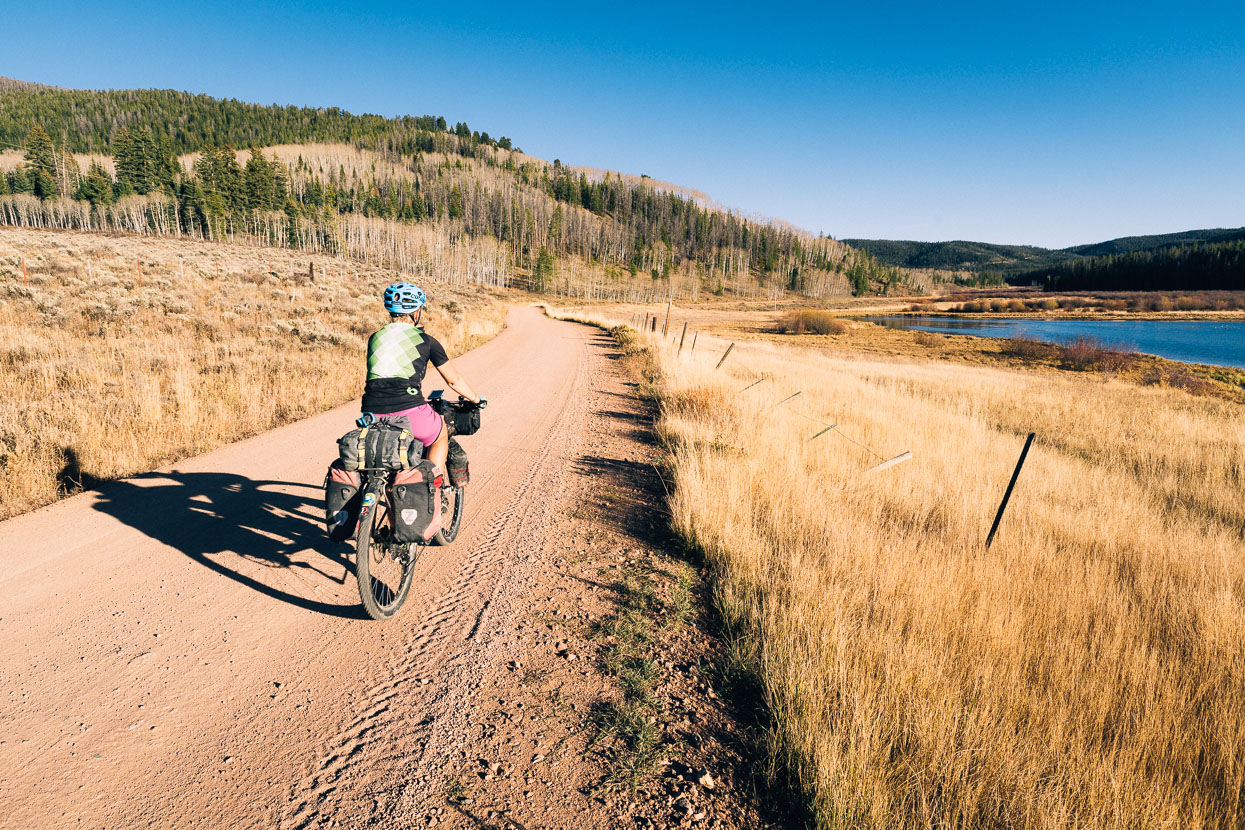 We got going a little late the next day, in gorgeous weather, climbing towards a high camp on Lynx Pass, back inside Routt National Forest.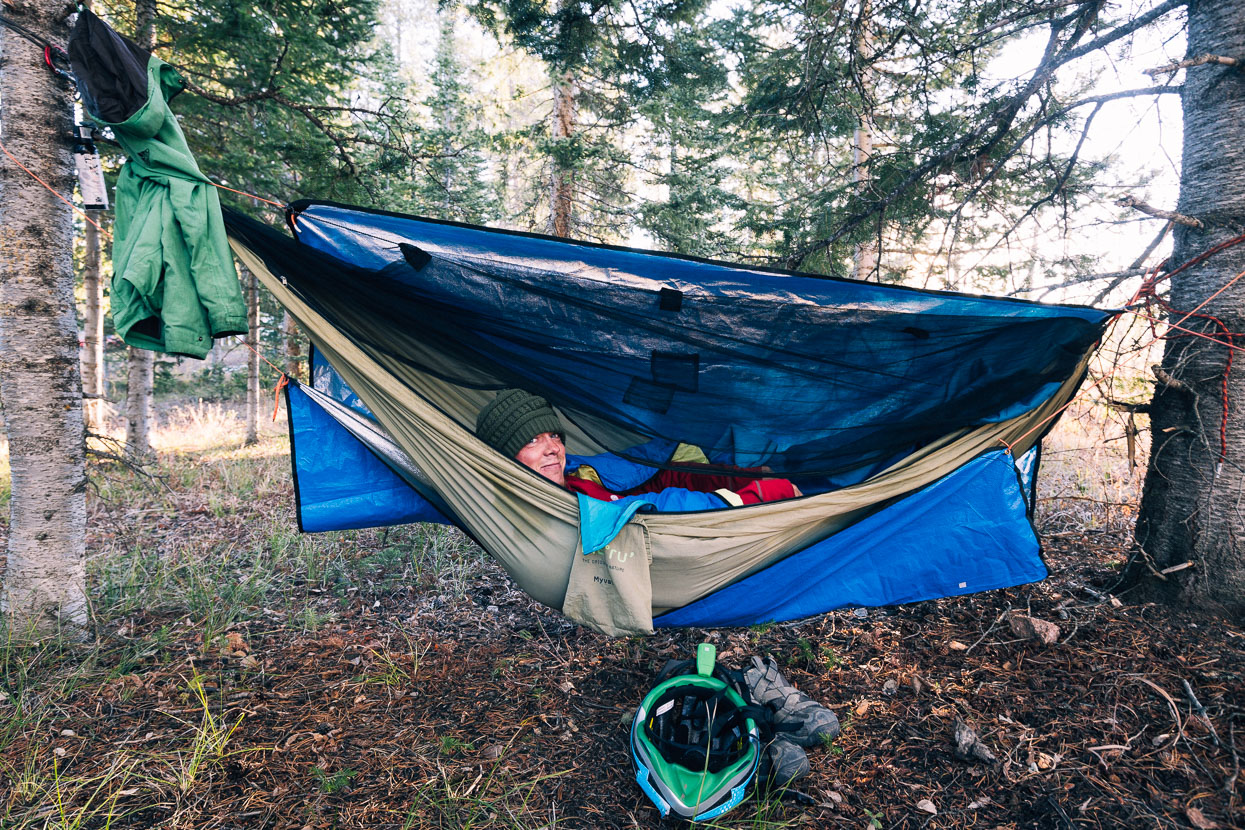 Back in Pinedale, WY we'd caught word (via Instagram) of a lone remaining cyclist through-riding the Great Divide and we began some intermittent communication with Bela, a young German making a late, chance, run to get through before the snow. It was comforting to know we weren't the only crazy ones still on this section of the divide at this time of year. Bela first caught us at Ladder Ranch (arriving well after dark). He'd made good time; putting in long days and taking a few (faster) alternates due to riding a barely divide capable bike with very skinny tyres.
We were impressed with Bela's stoicism – biking with a very lightweight sleeping bag and no tent (he uses a hammock), no down jacket, sandals and thick socks instead of shoes and a basic hybrid-style bike with 1.5 in cyclocross tyres.
We spent the evening (he'd again arrived in the dark) at Lynx Pass sharing stories of the trail before going our separate ways in the morning – knowing we'd probably see each other again.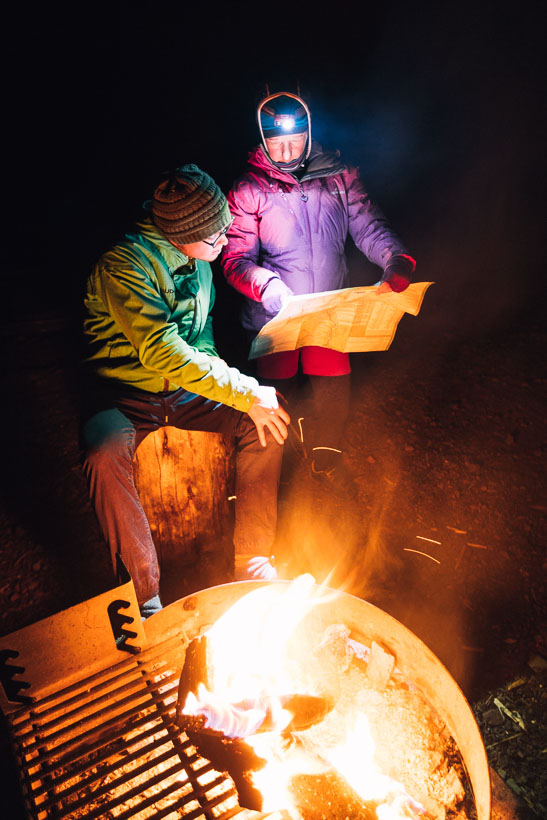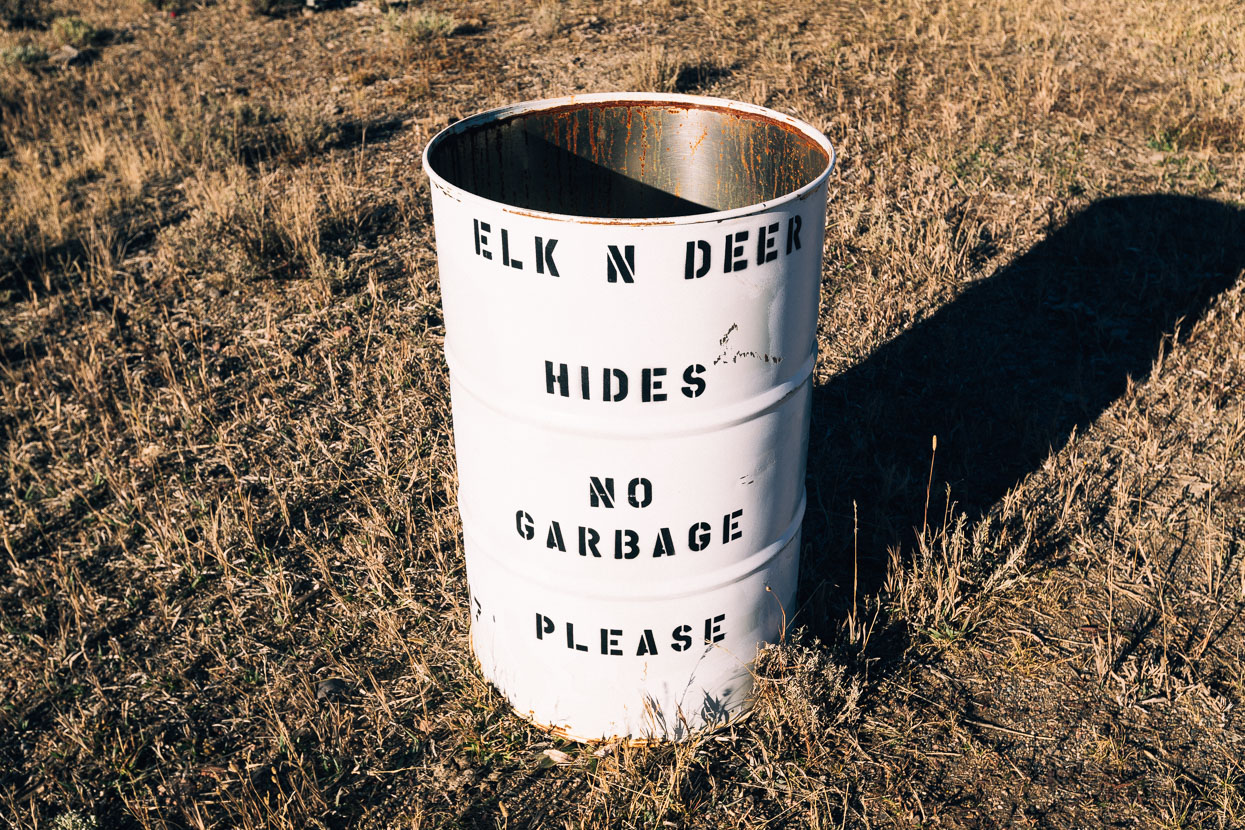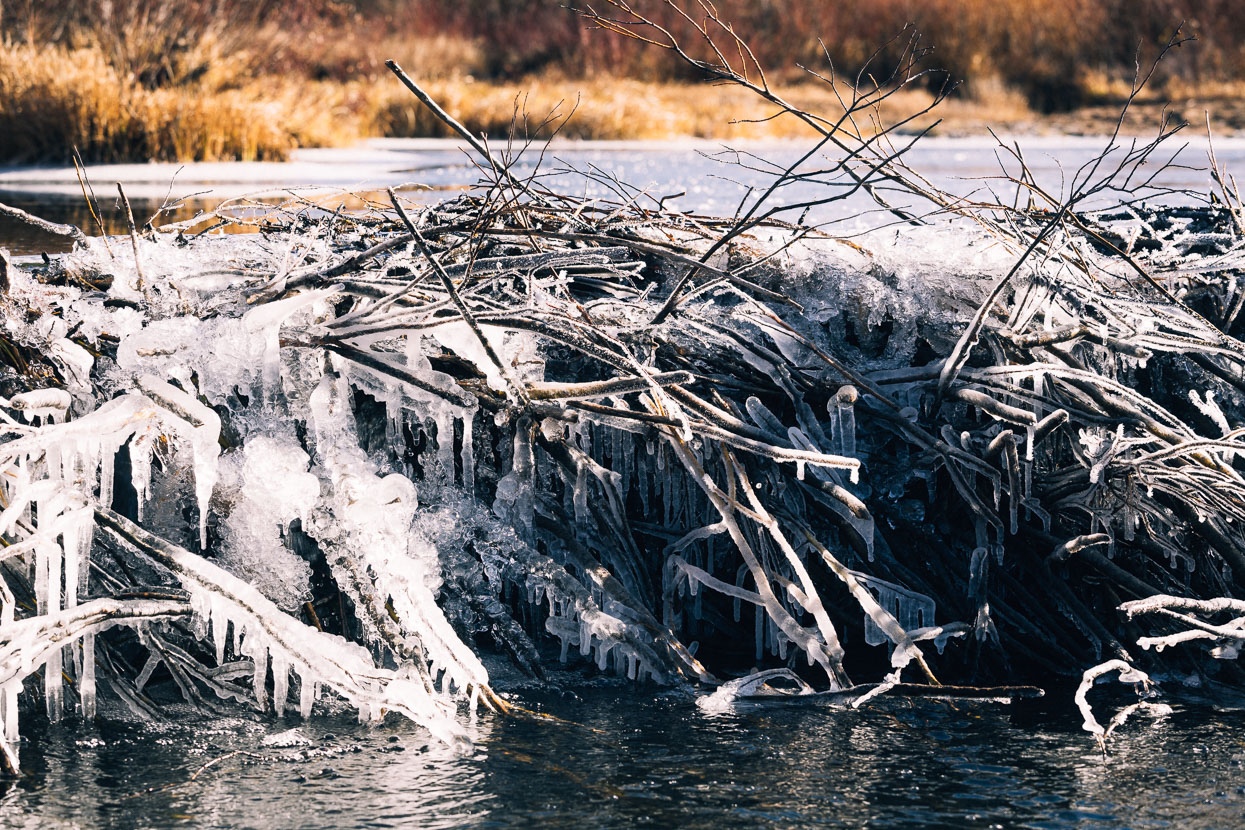 A hide bin and a frozen beaver dam.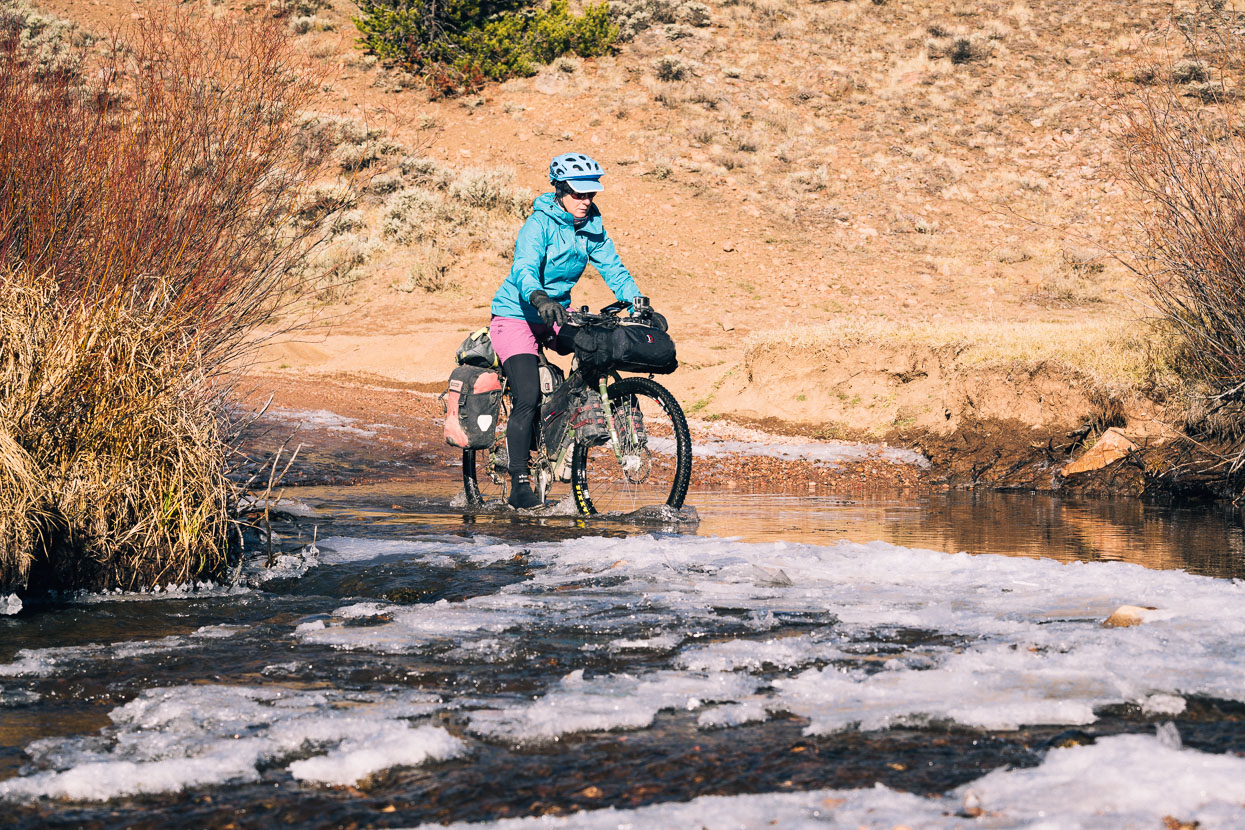 A chilly morning heading towards the Colorado River from Lynx Pass.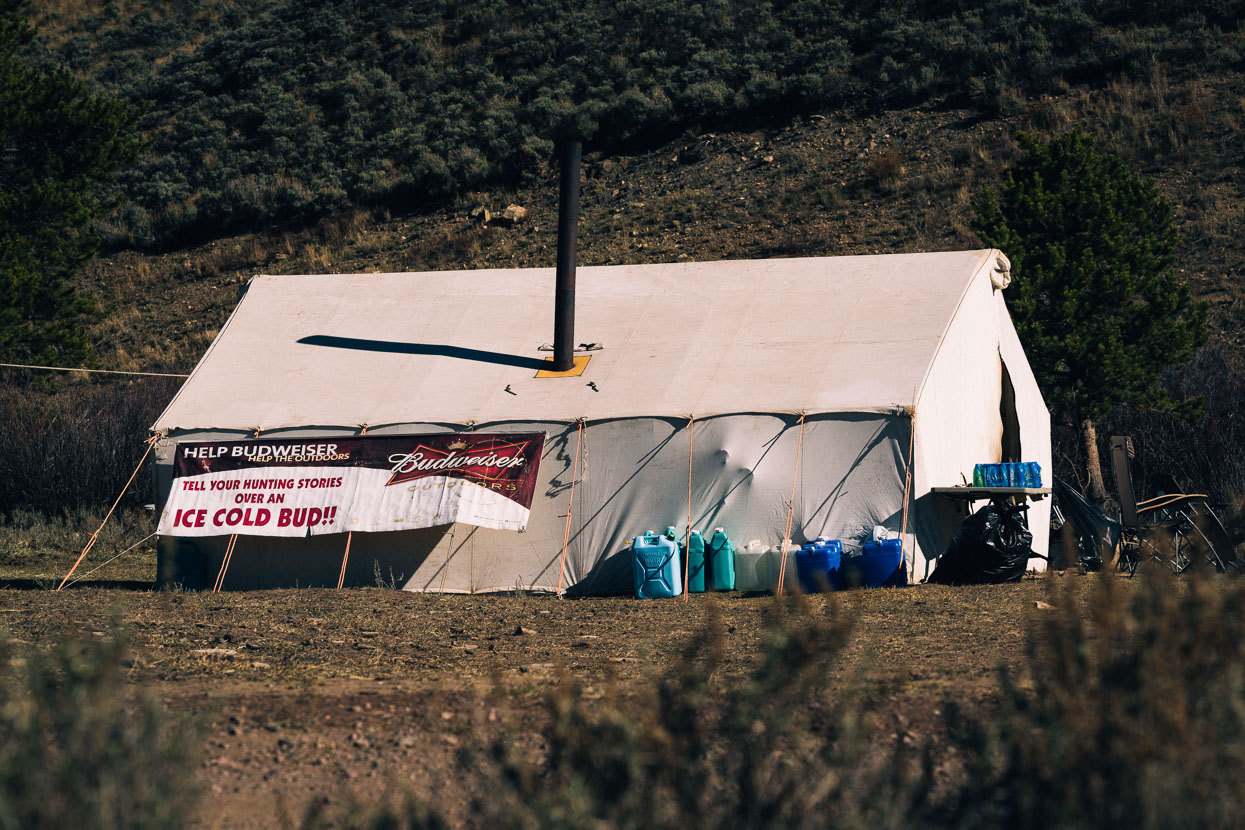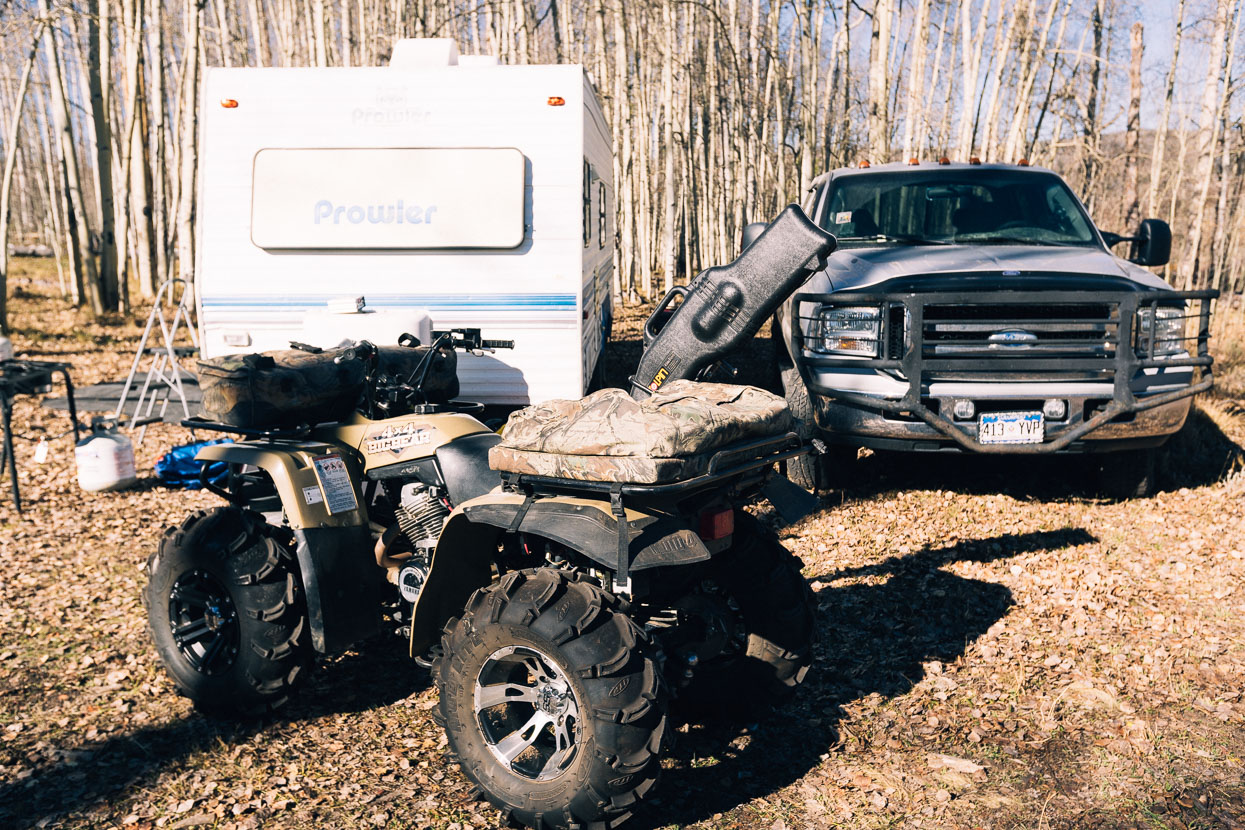 It's the opening weekend of elk hunting season in Colorado, and in keeping with the theme of much of the rest of our divide ride through forested areas; hunters are camped up in every available space.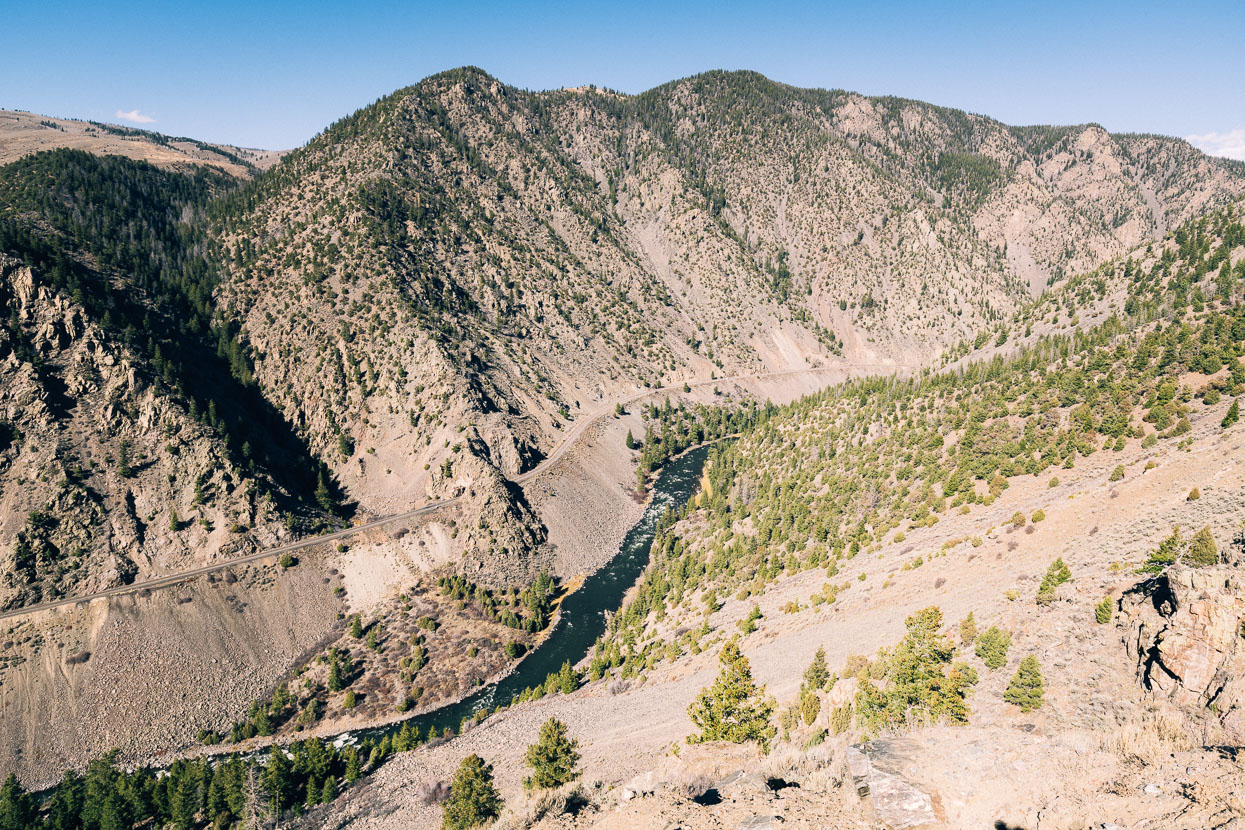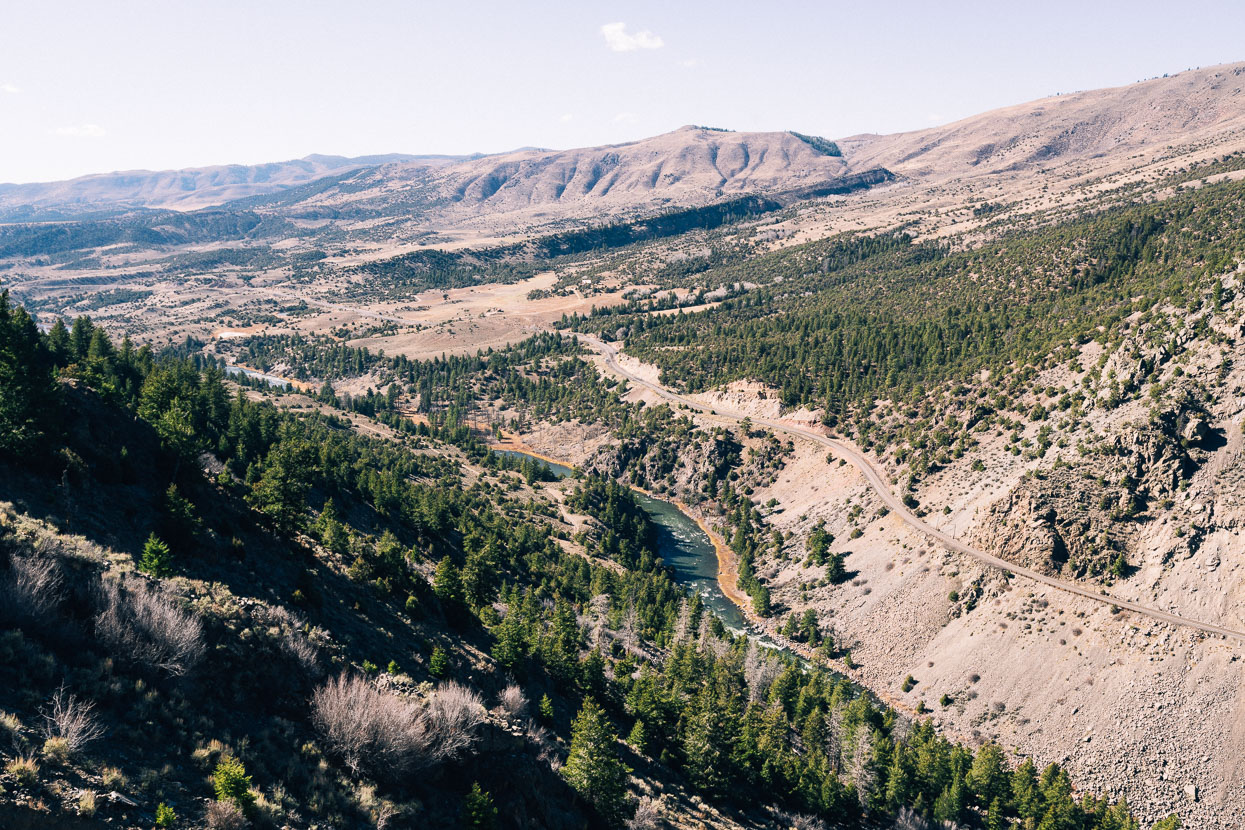 After a few hours of brisk ups and downs we reached Gore Canyon, etched out by a teenaged Colorado River. The 700 metre descent into the deep valley is one of the longest on the whole divide route – taking us from an alpine forest zone of spruce and aspen down into piñon and juniper trees – icons of the arid west – for the first time on the ride.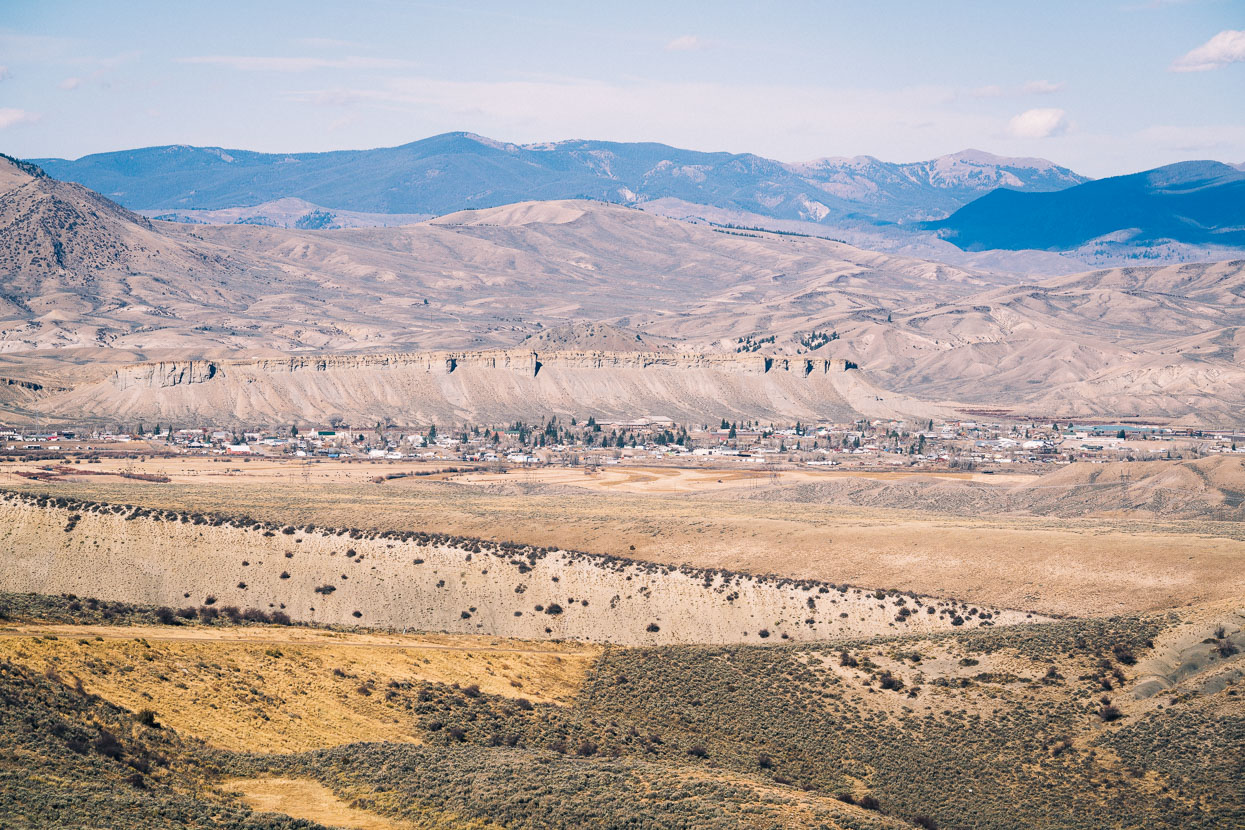 We face a long climb back out of the valley from the river – not used to the heat – and a brisk tailwind blows us past the small town of Kremmling.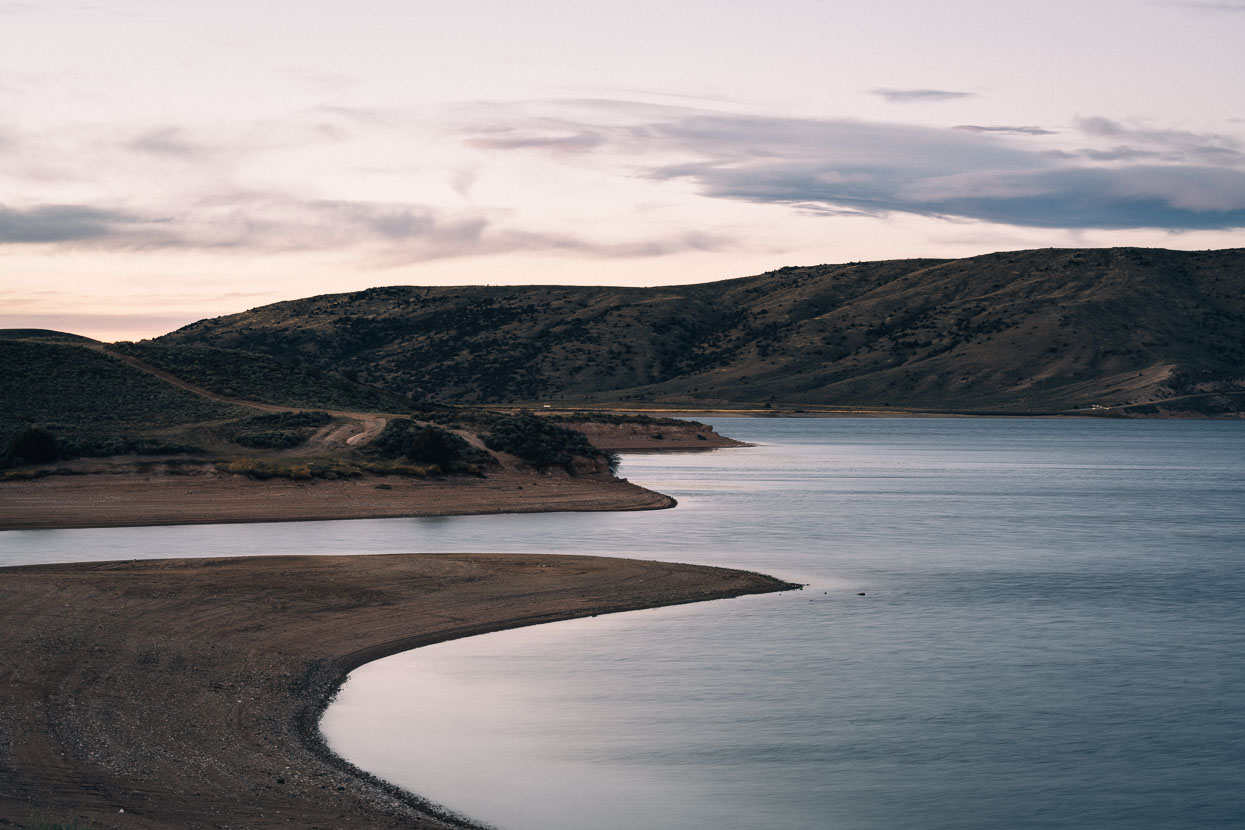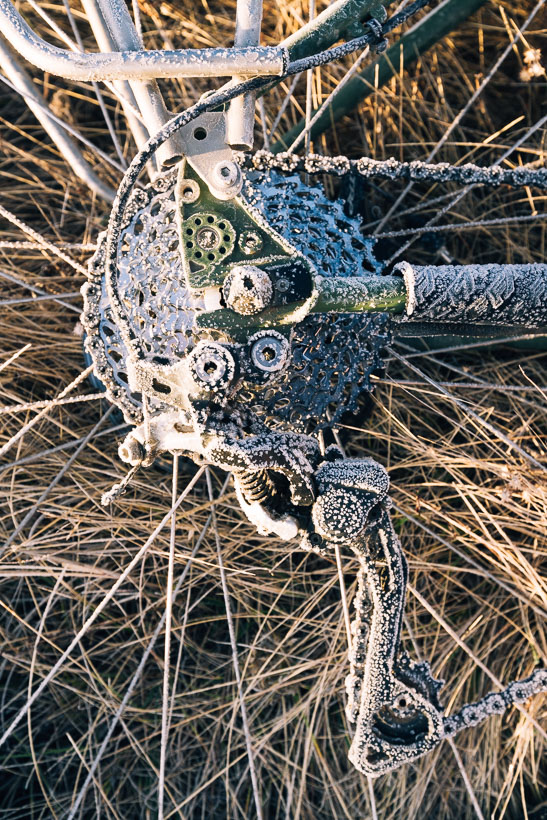 An incessant wind blows at Williams Fork Reservoir and we stop there for the night, shortly before dark. Once again the temperature dropping to well below freezing, rendering our rear brakes inoperable until they have thawed.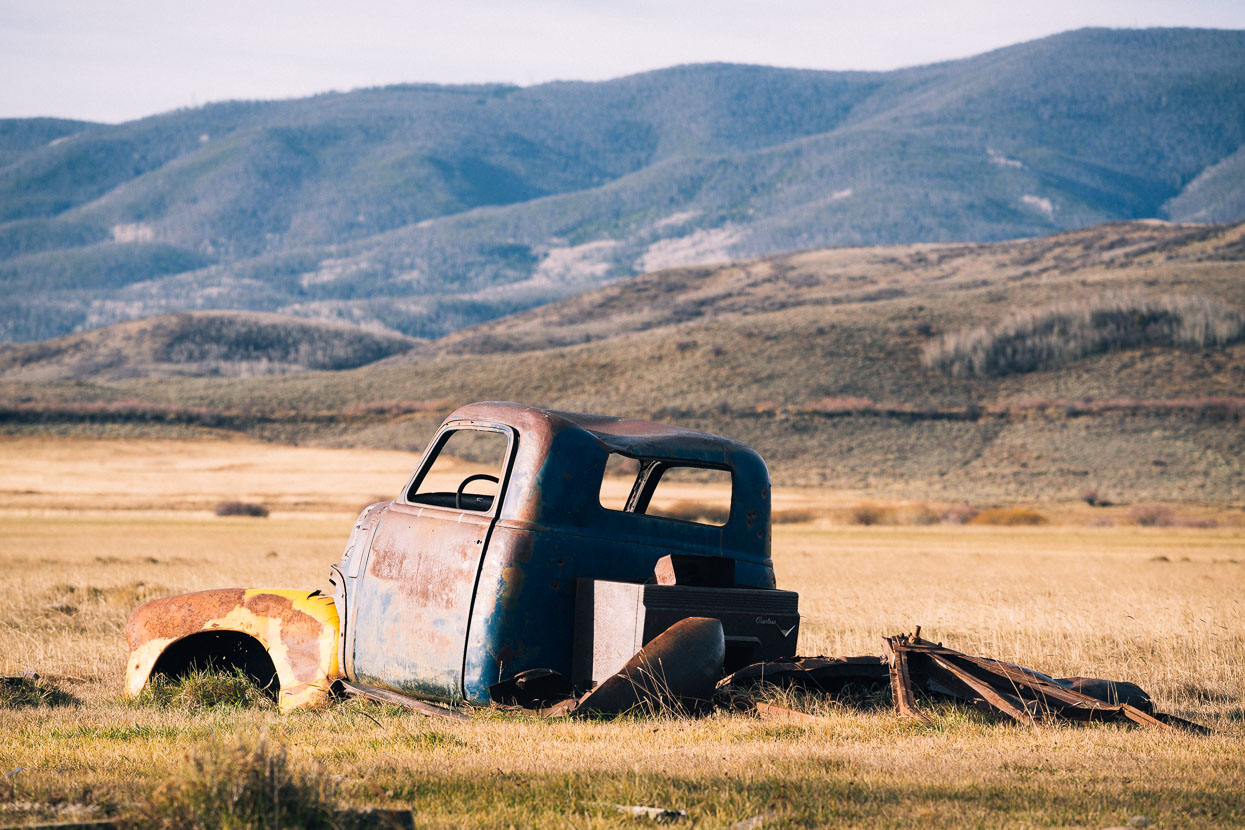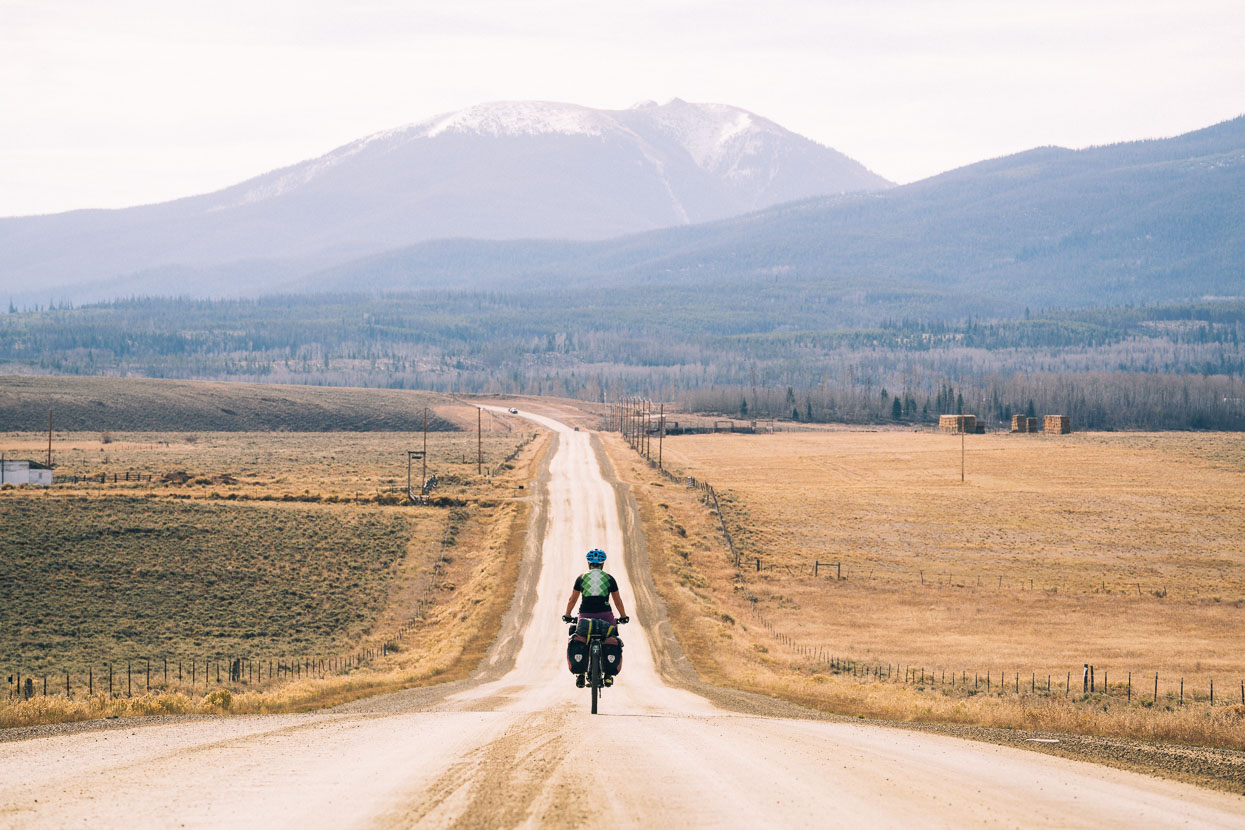 Open ranch country and forested ranges on the gradual approach to Ute Pass.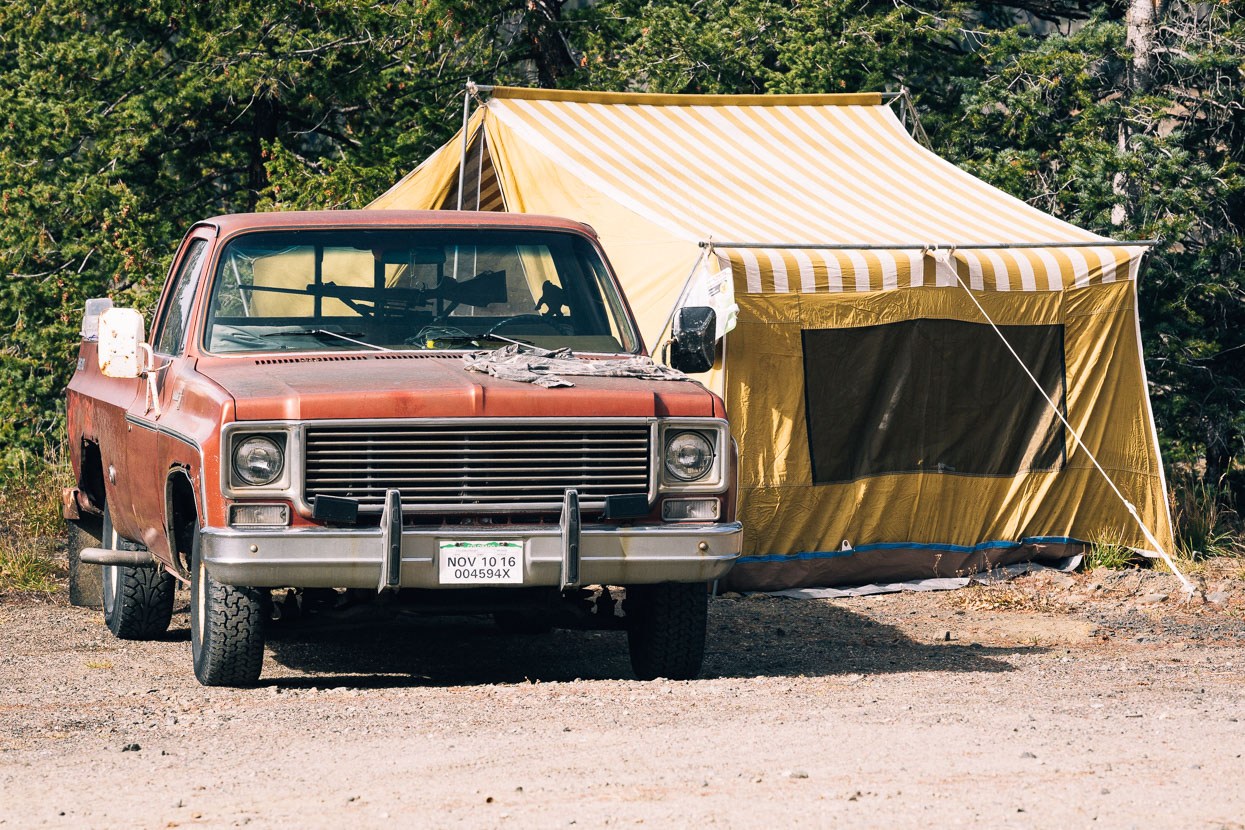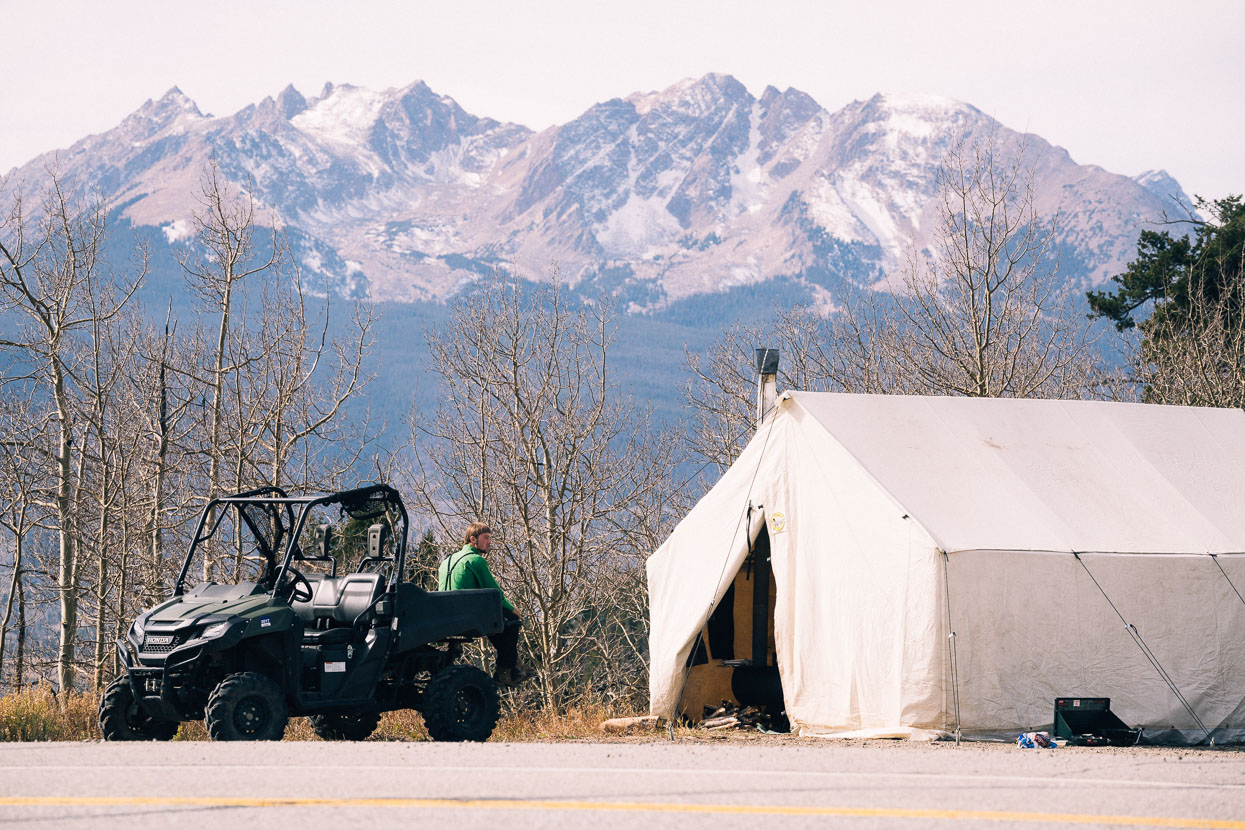 As we top Ute Pass (2900m) after a gentle – and sealed! – six kilometre climb we enter Summit County; the 3600m peaks of the Gore Range forming a wall on the other side of the valley. Hunters are parked up, passing time until dusk.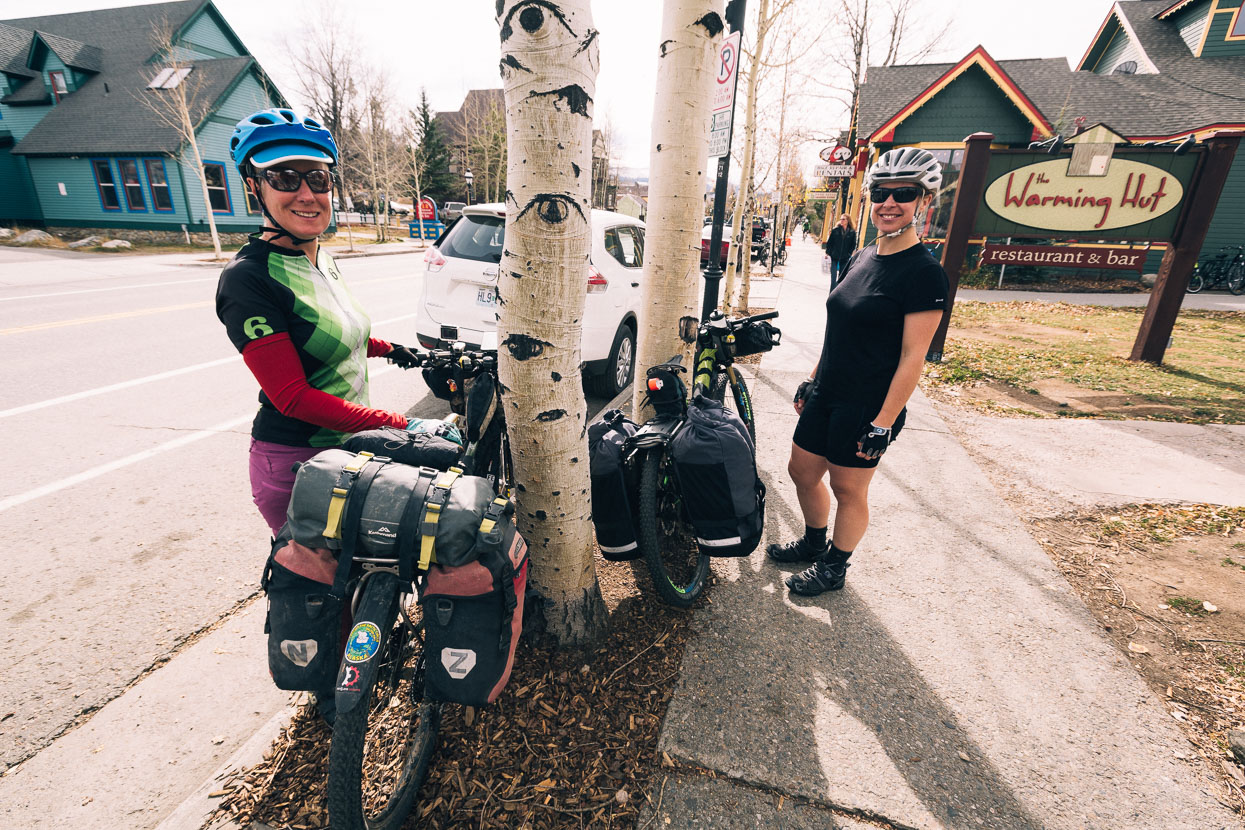 In Dillon, just up the road from Silverthorne, we were joined by our friend Anna from NZ, who had 17 days to spend riding with us between medical conferences. It was perfect timing on her part – with much of the most interesting terrain and landscapes of the Great Divide about to come. Over 20 kilometres of bike path from Dillon to the ritzy resort town of Breckenridge made a casual start to the day. We stopped only for coffee and to meet another friend Steve Z (who I met on a tour in Korea), before heading up the 3500m Boreas Pass.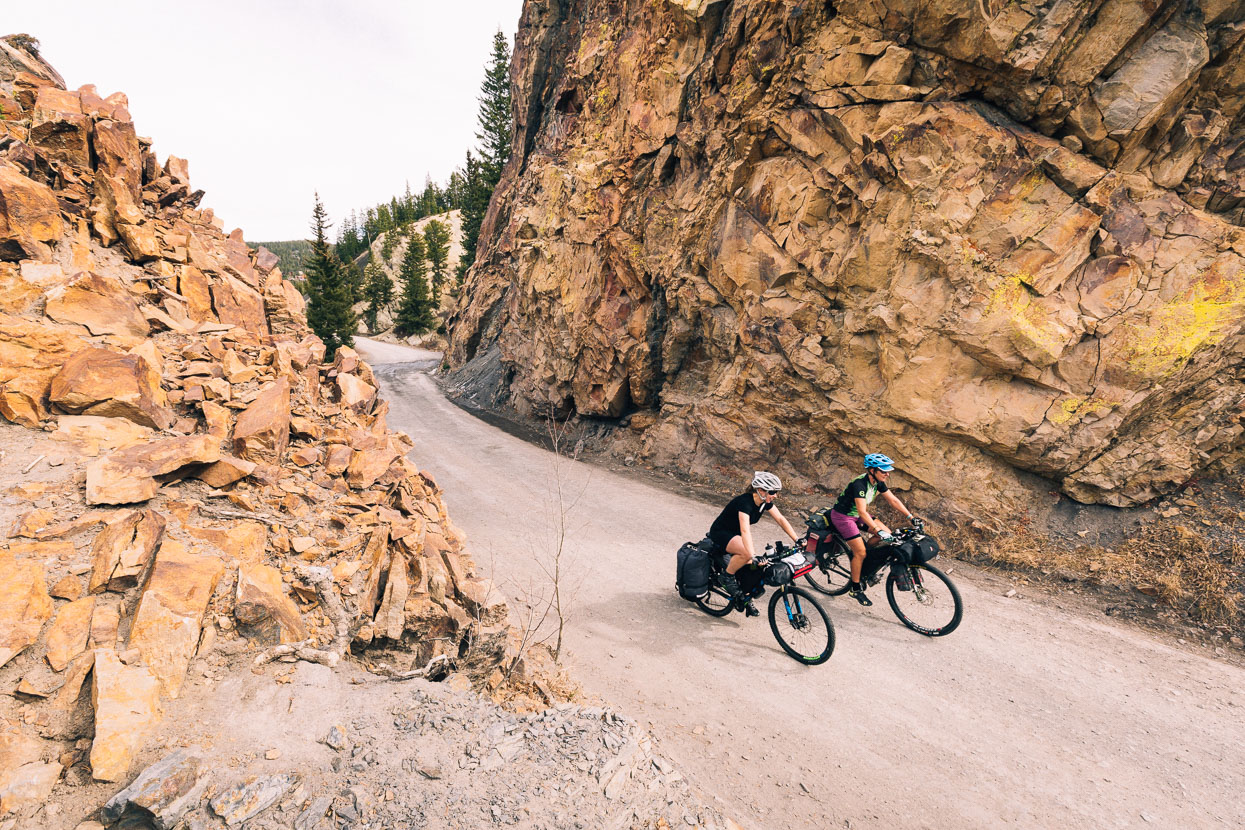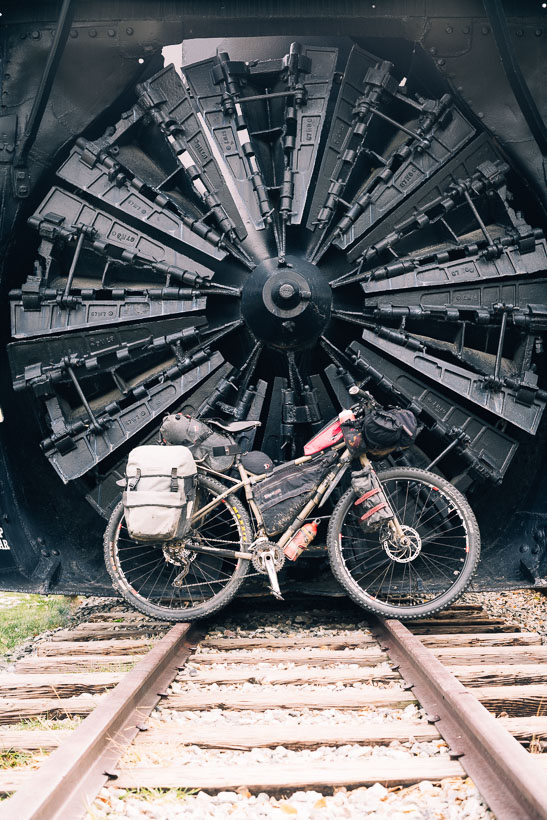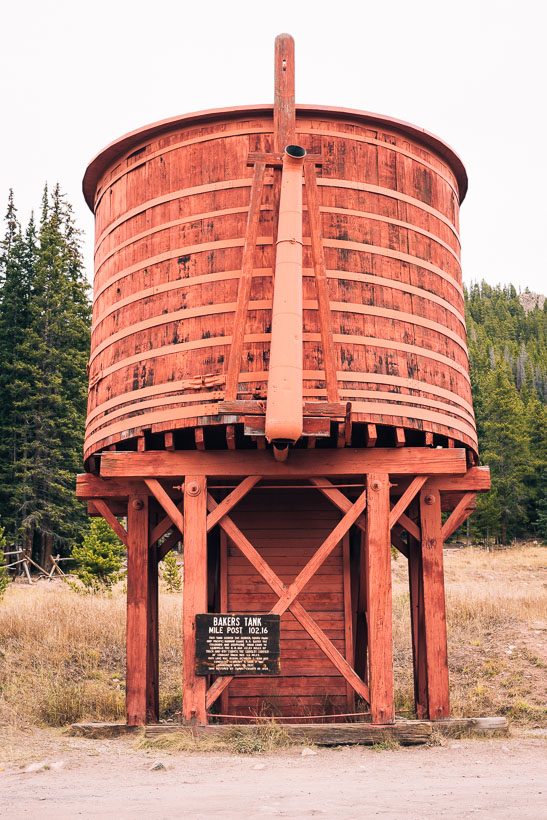 Boreas Pass is a 1500m climb from Breckenridge, but it's a 'rail-grade' making for a low percentage gradient and easy spinning as we steadily climbed. It didn't take long at all to leave behind the luxury condos and cafes of Breckenridge and climb into an alpine environment – grassy tan hillsides flecked with patches of spruce and willow. A rotary snow plough on the front of this engine and an ancient water tower tell of the challenges of building a railroad over high passes.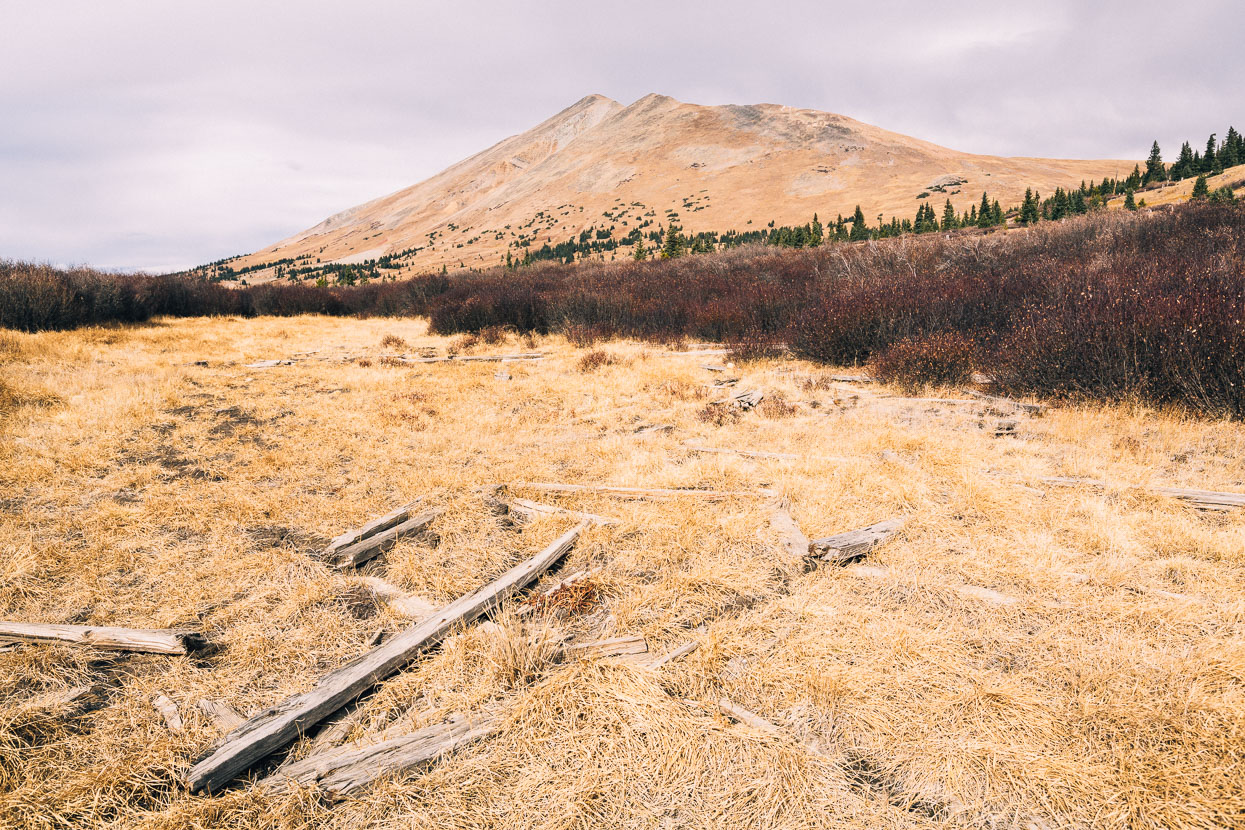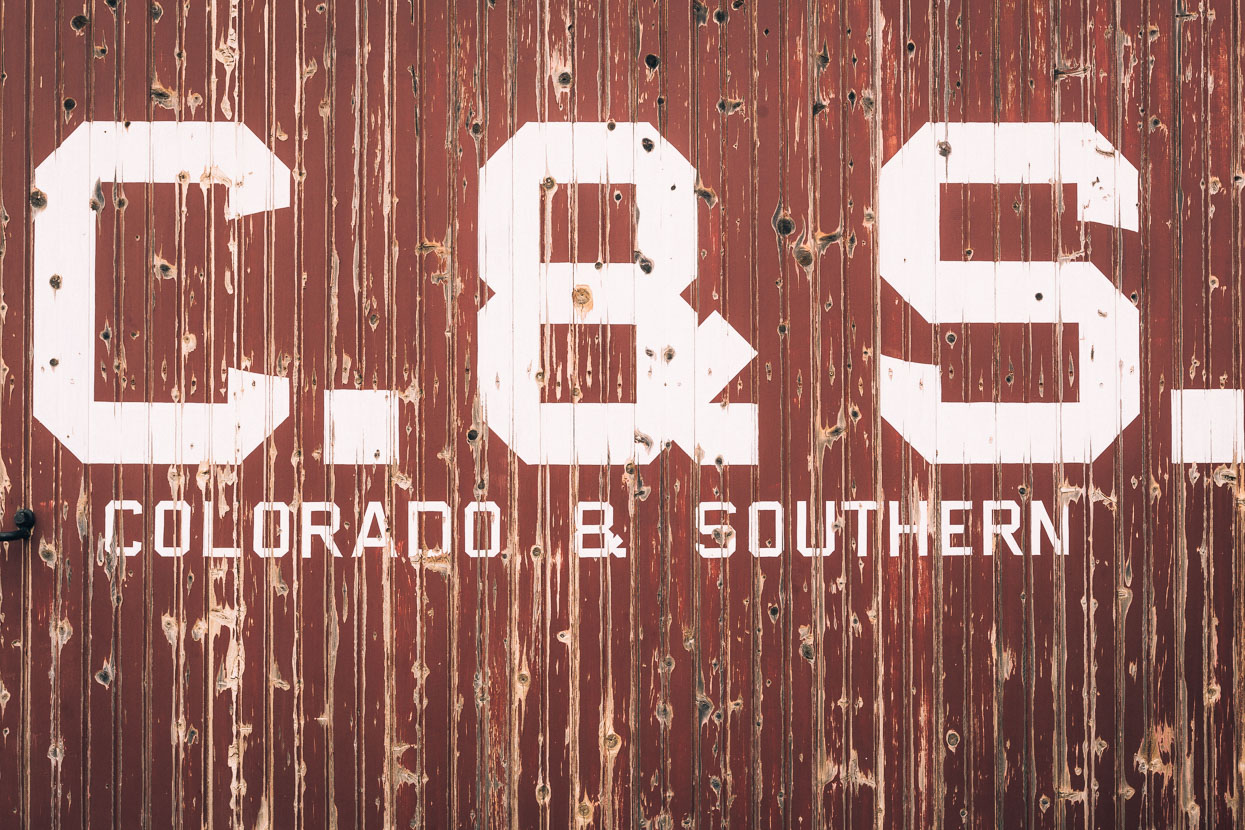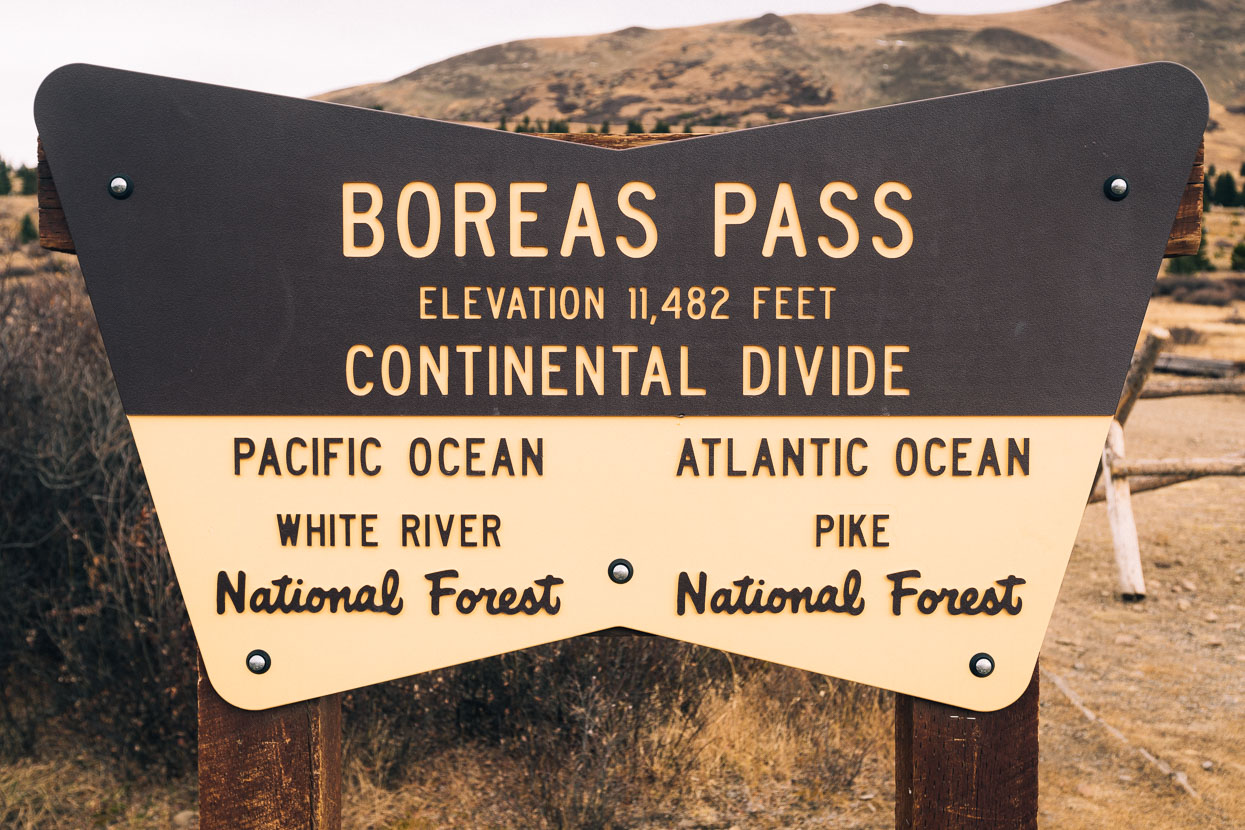 Part way up the climb we're joined by Bela, raising our group to five people – the most we've ridden with the entire trip. All of a sudden it's like a social ride back home. It's a warm and calm fall day and we casually eat lunch right at the pass, enjoying the sun and the open views of the country. It's hard to believe we're so high – the landscape having the form of broad rolling hills rather than the steep glaciated peaks you'd have at this elevation in New Zealand.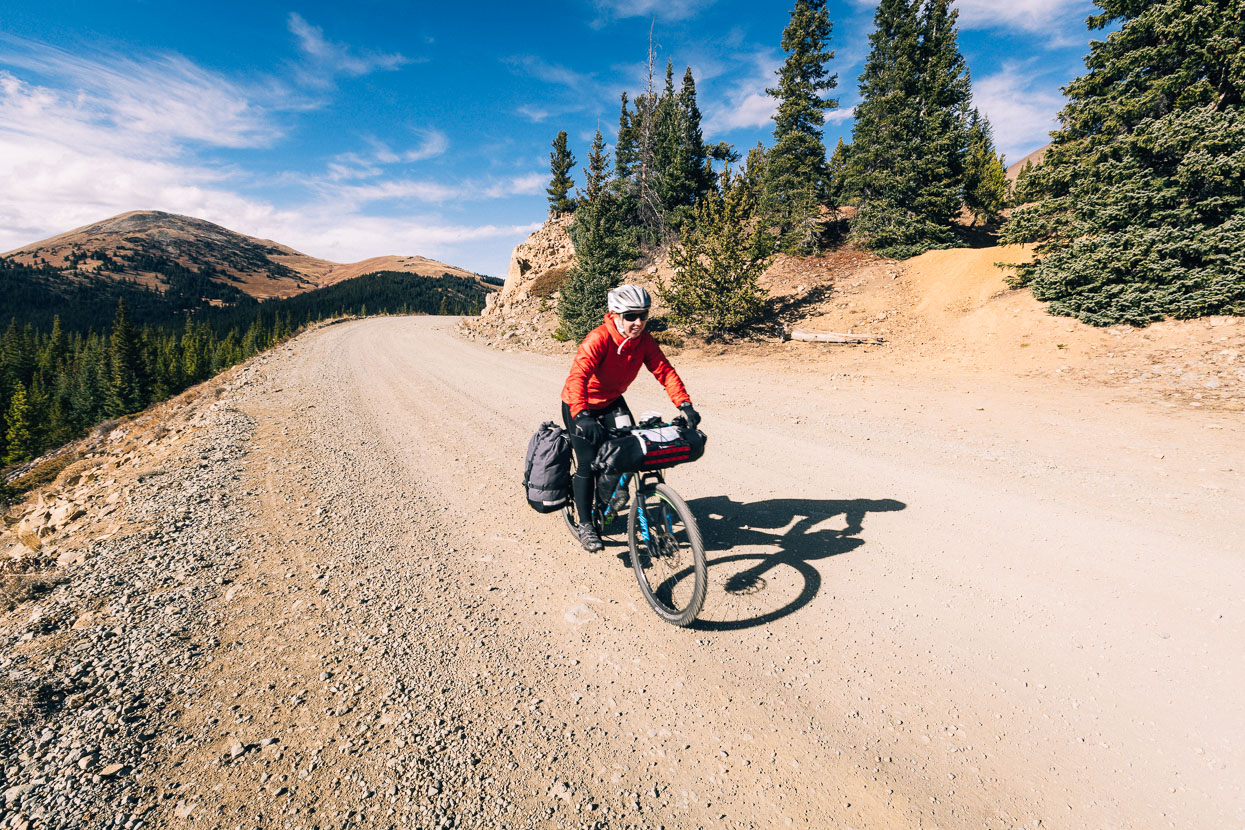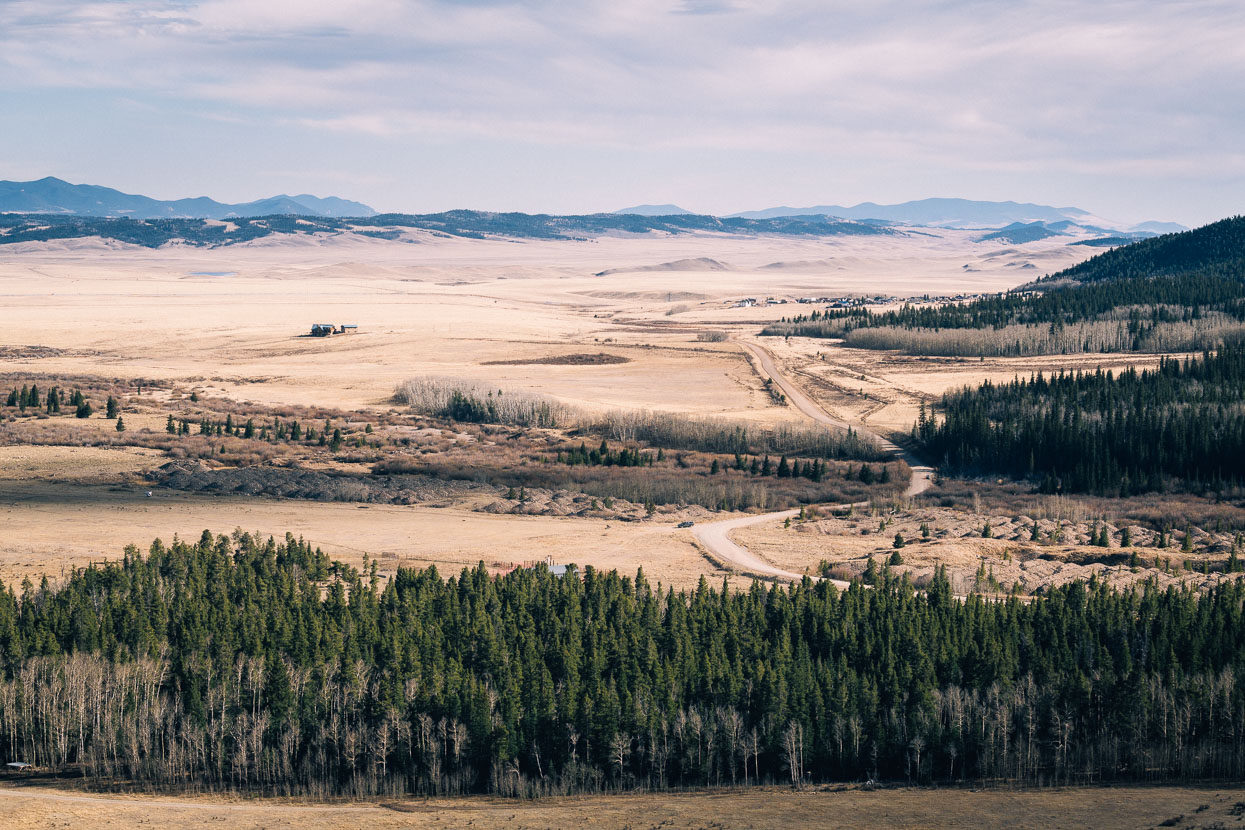 It's a long roll downhill and the landscape changes again – the immense sun baked basin of South Park, interrupted here and there with low ranges stretches as far as the eye can see. We're headed down to the tiny township of Como.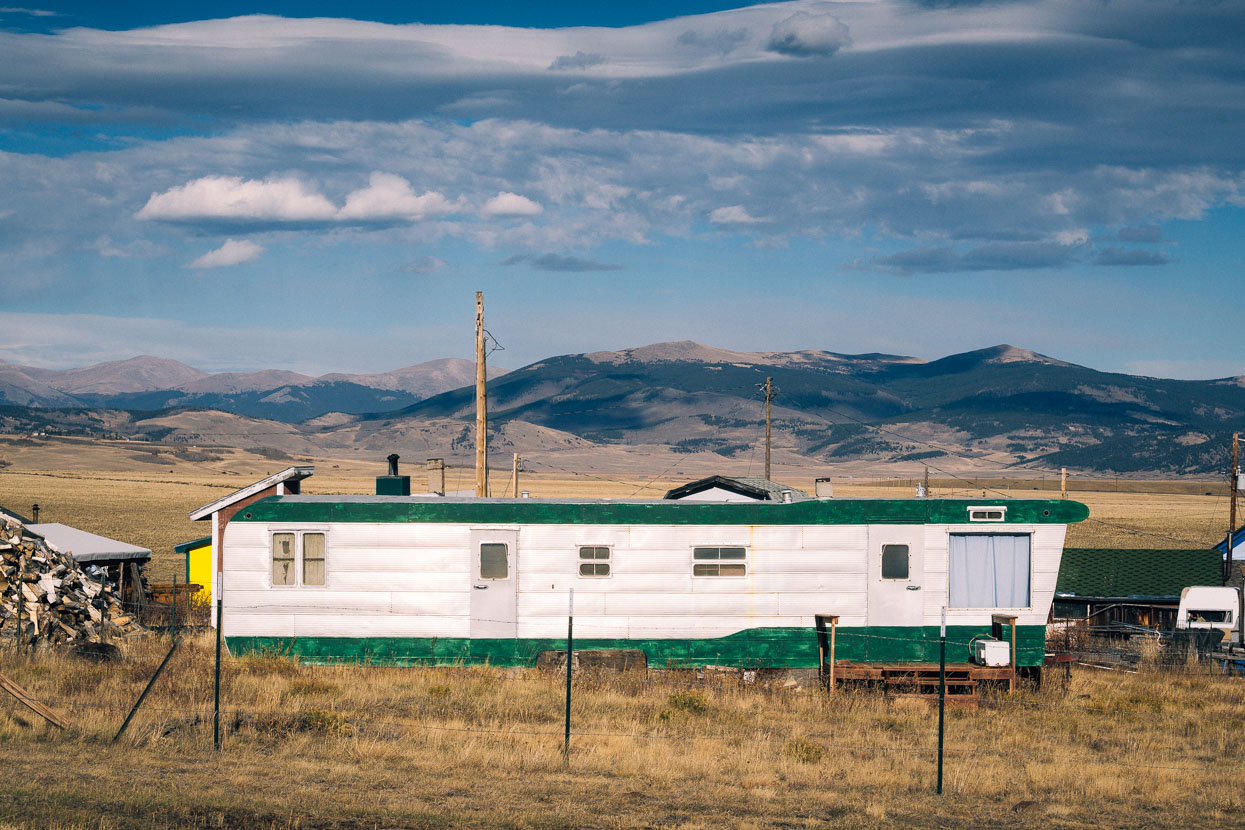 Como's windswept assemblage of dwellings piques my attention. The Great Divide has certainly fed my appetite for capturing the run down and abandoned. There is scarcely a soul in sight, no vehicles on the roads and only one business open.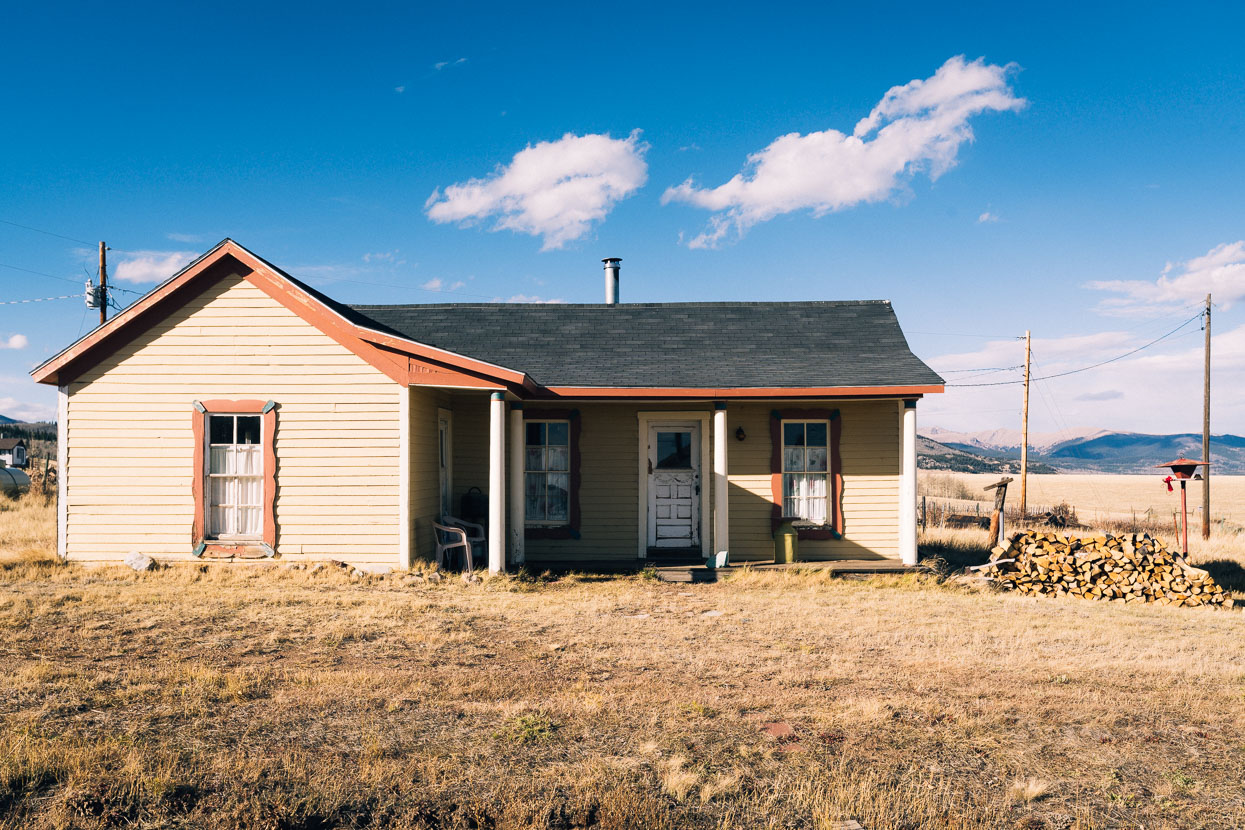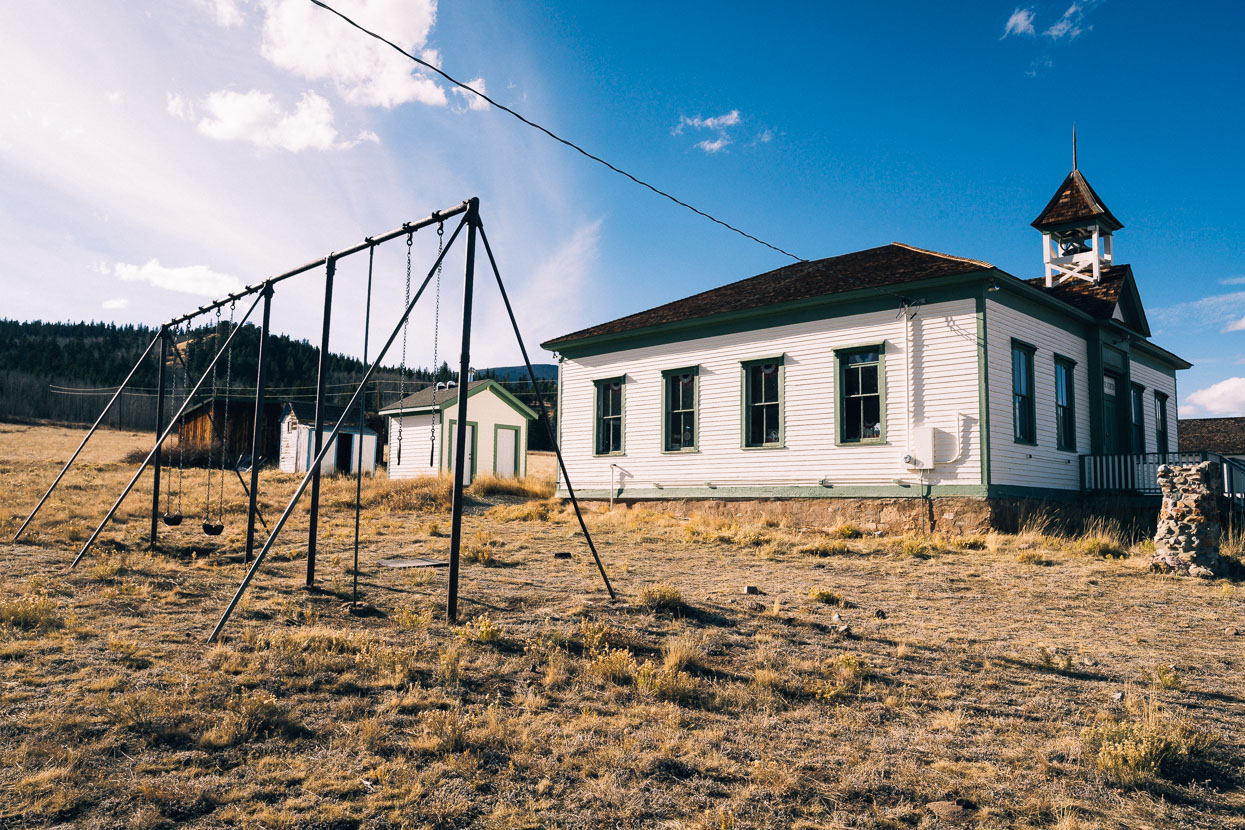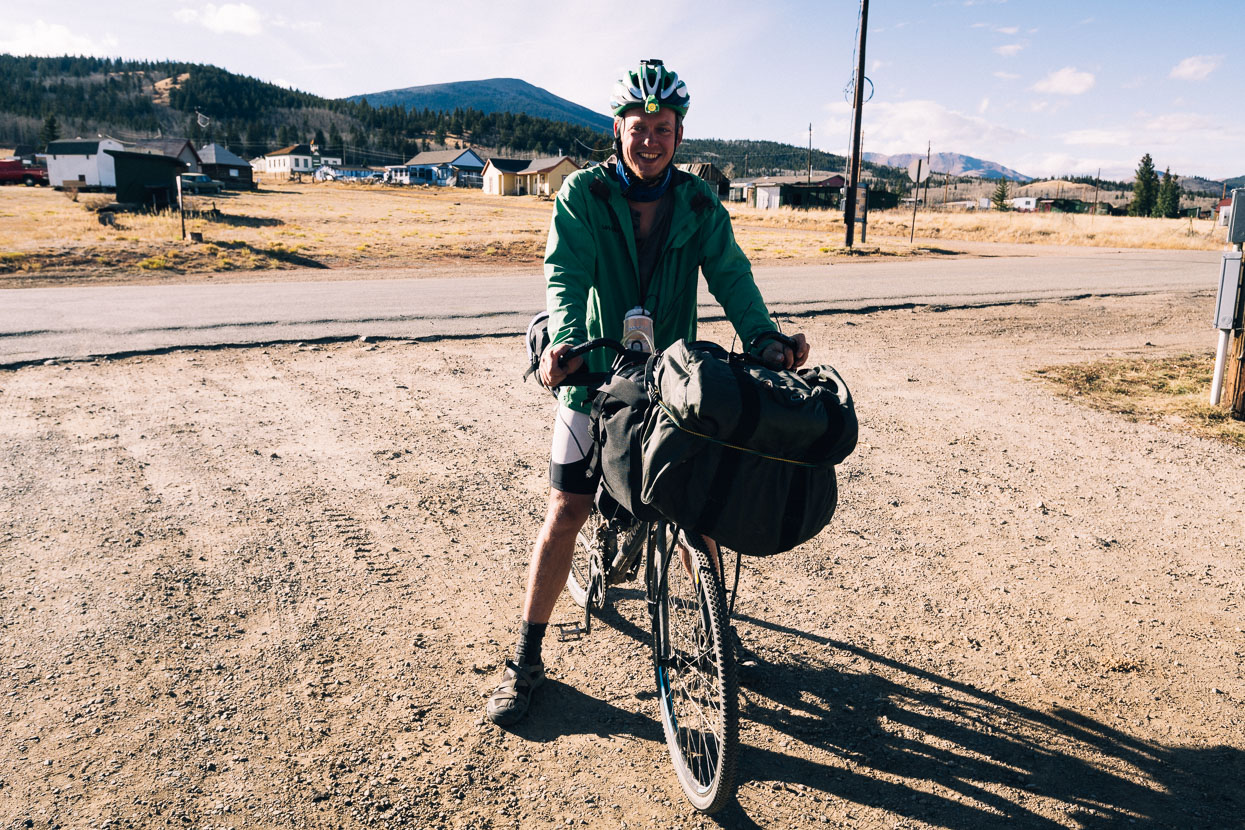 Bela's set up: a hybrid bike with skinny cyclocross tyres and a couple of bundles strapped on the front and rear.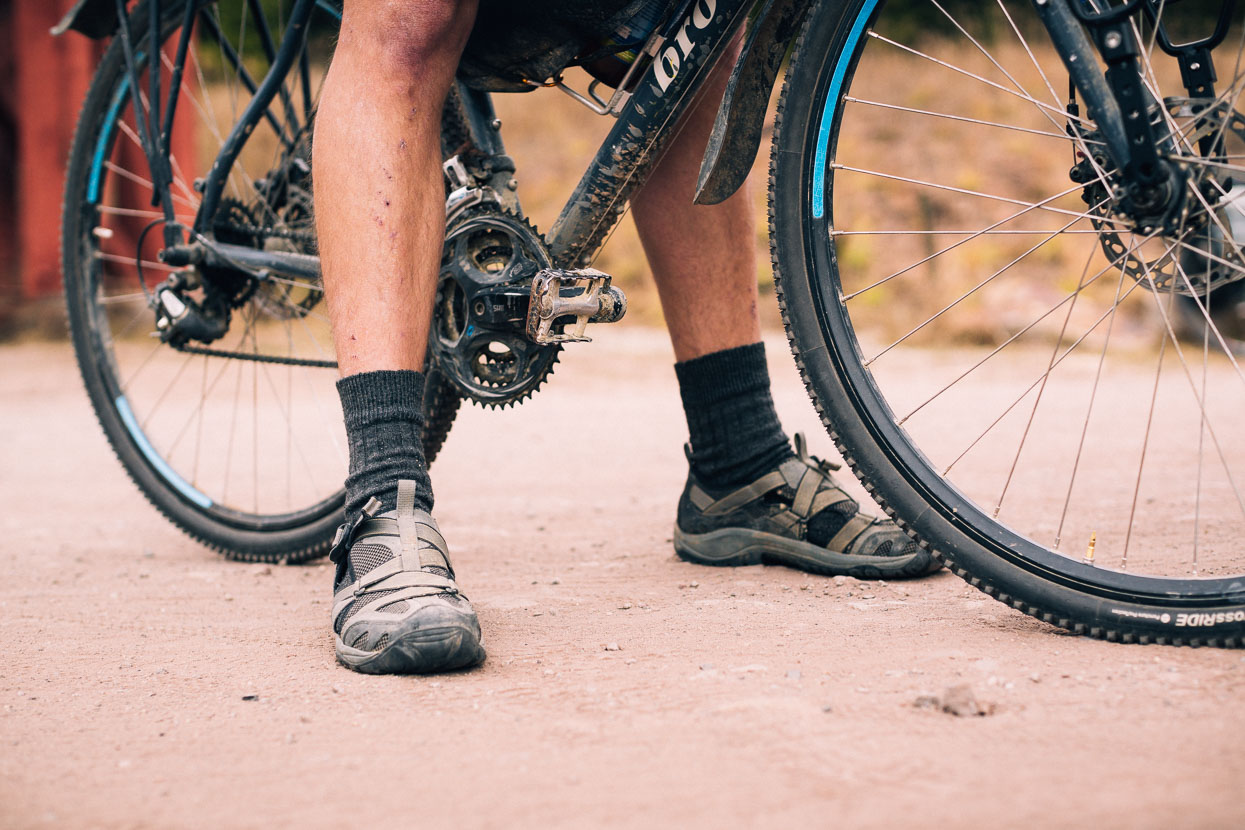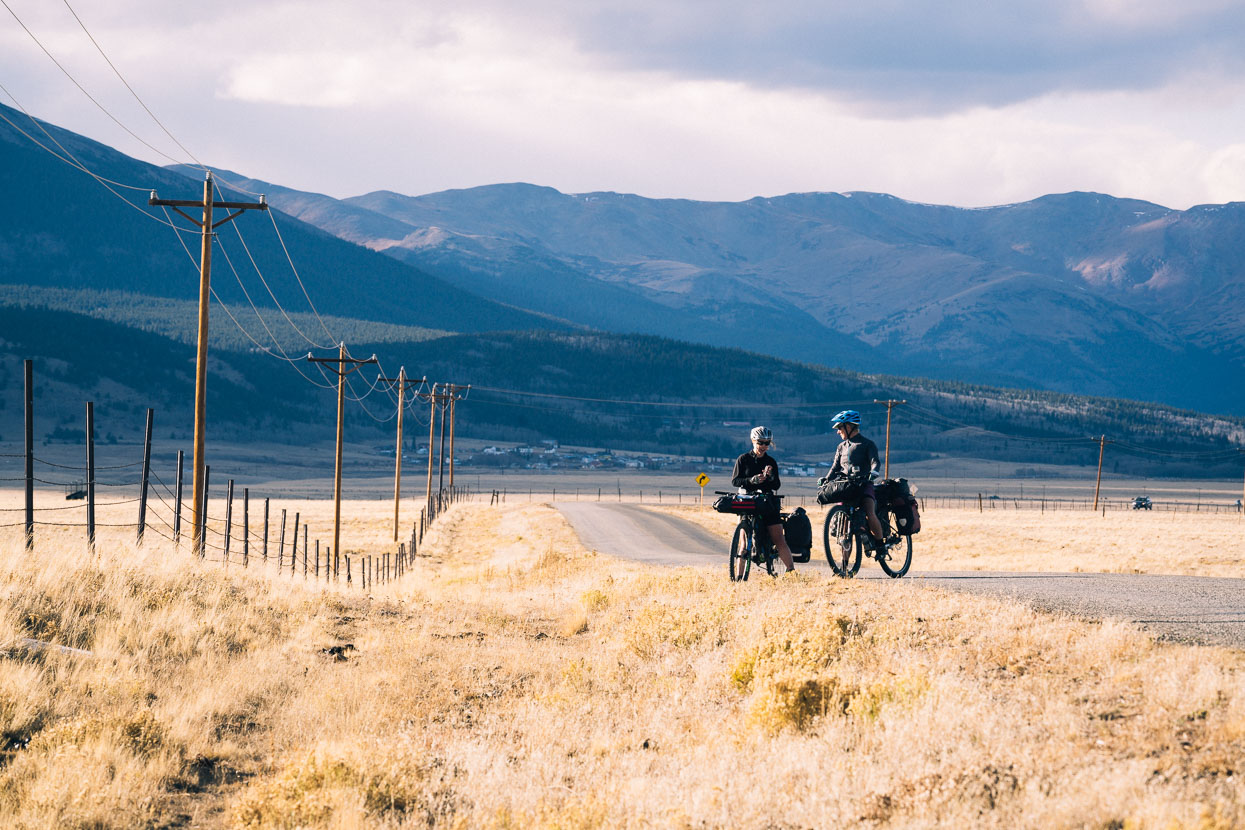 Who needs shoes in the mountains in autumn?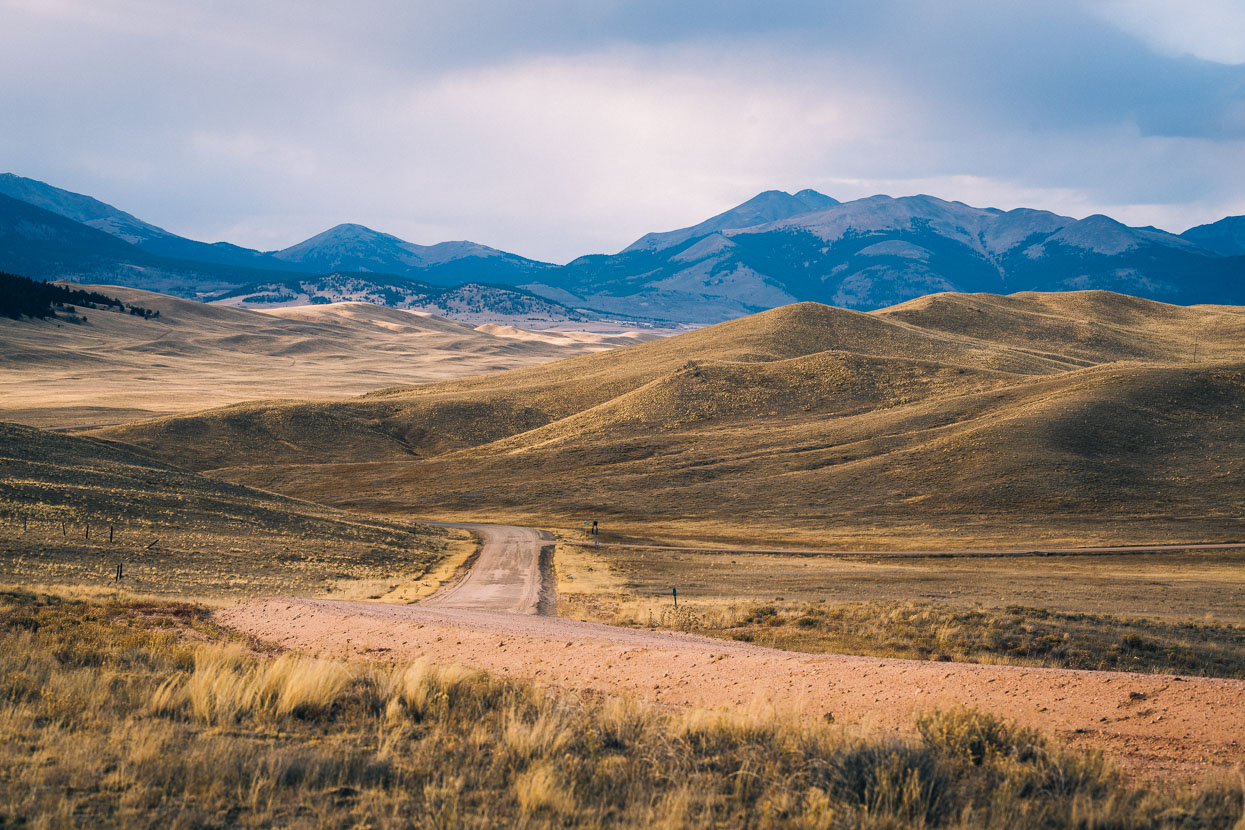 Crossing South Park en-route to Hartsel, Boreas Pass in the background.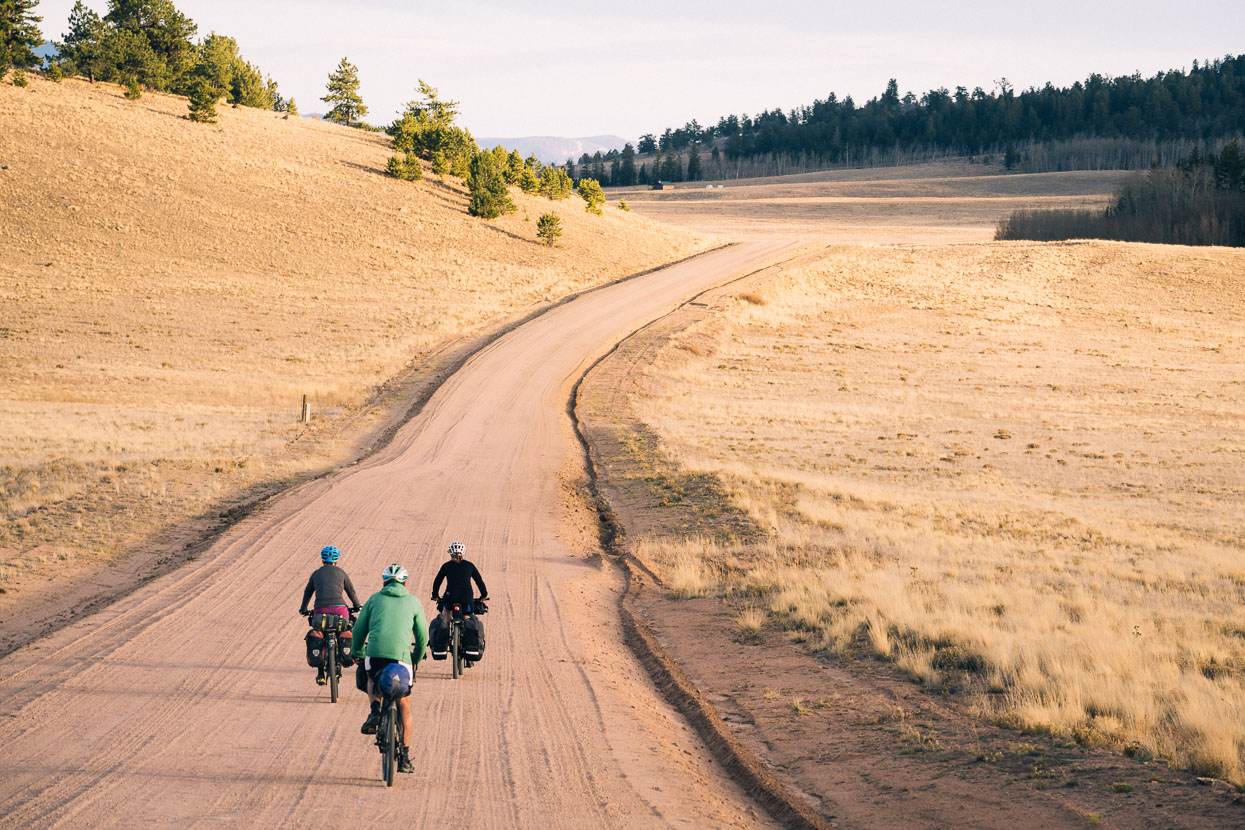 Two became three, then four, and the shadows lengthen as we ride in search of a campsite.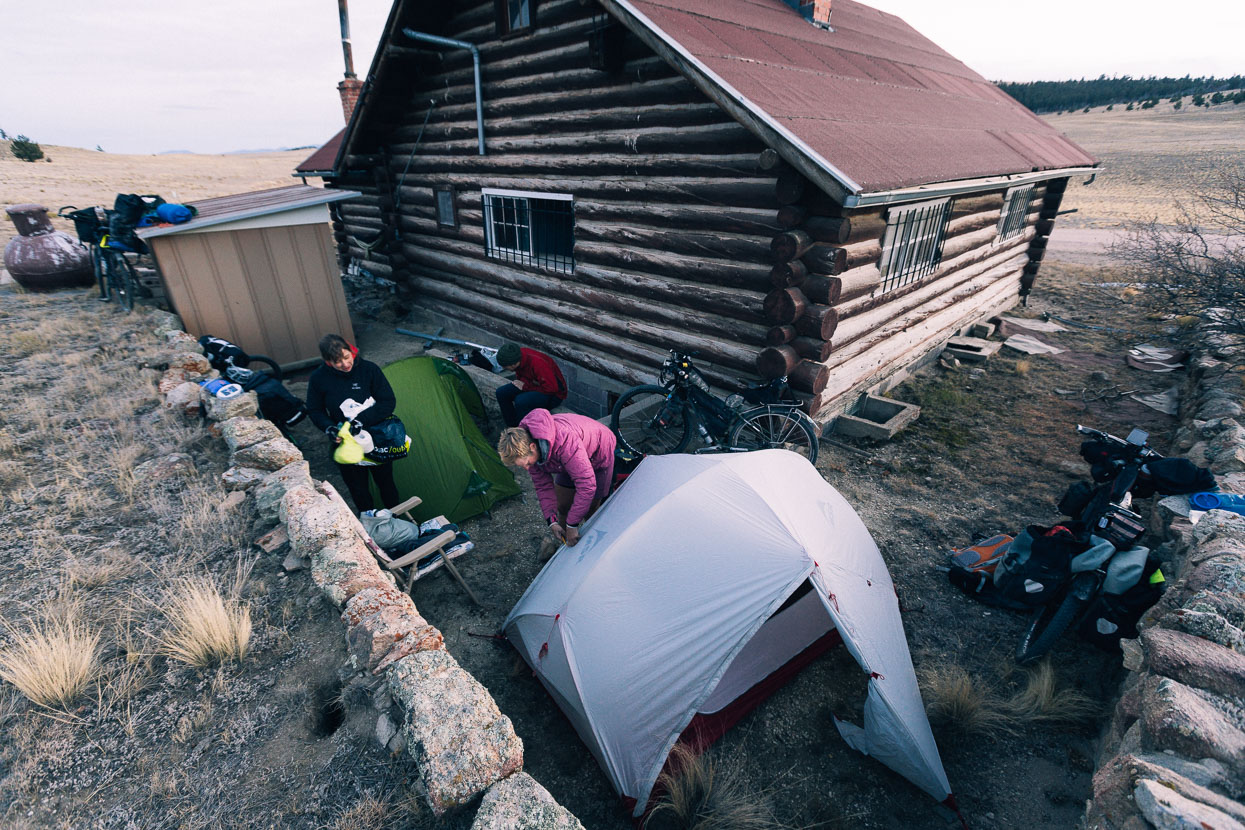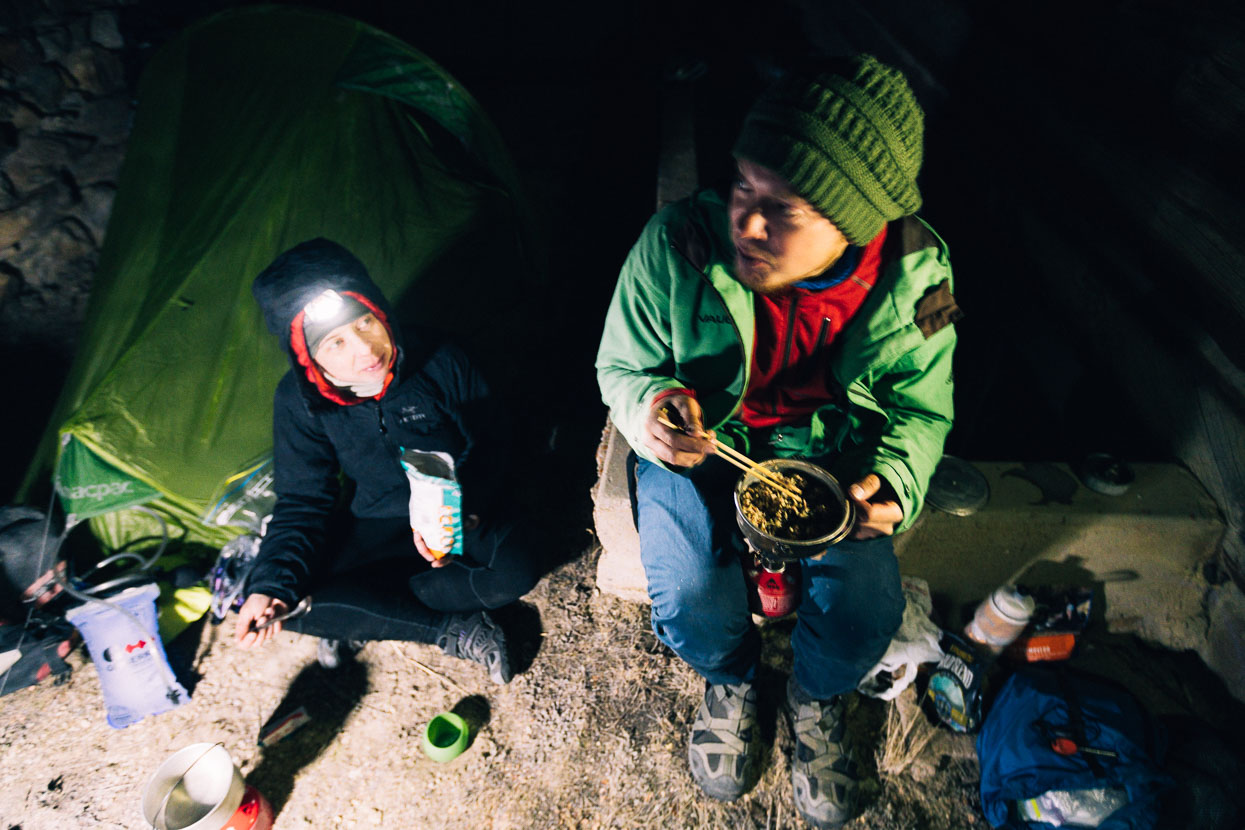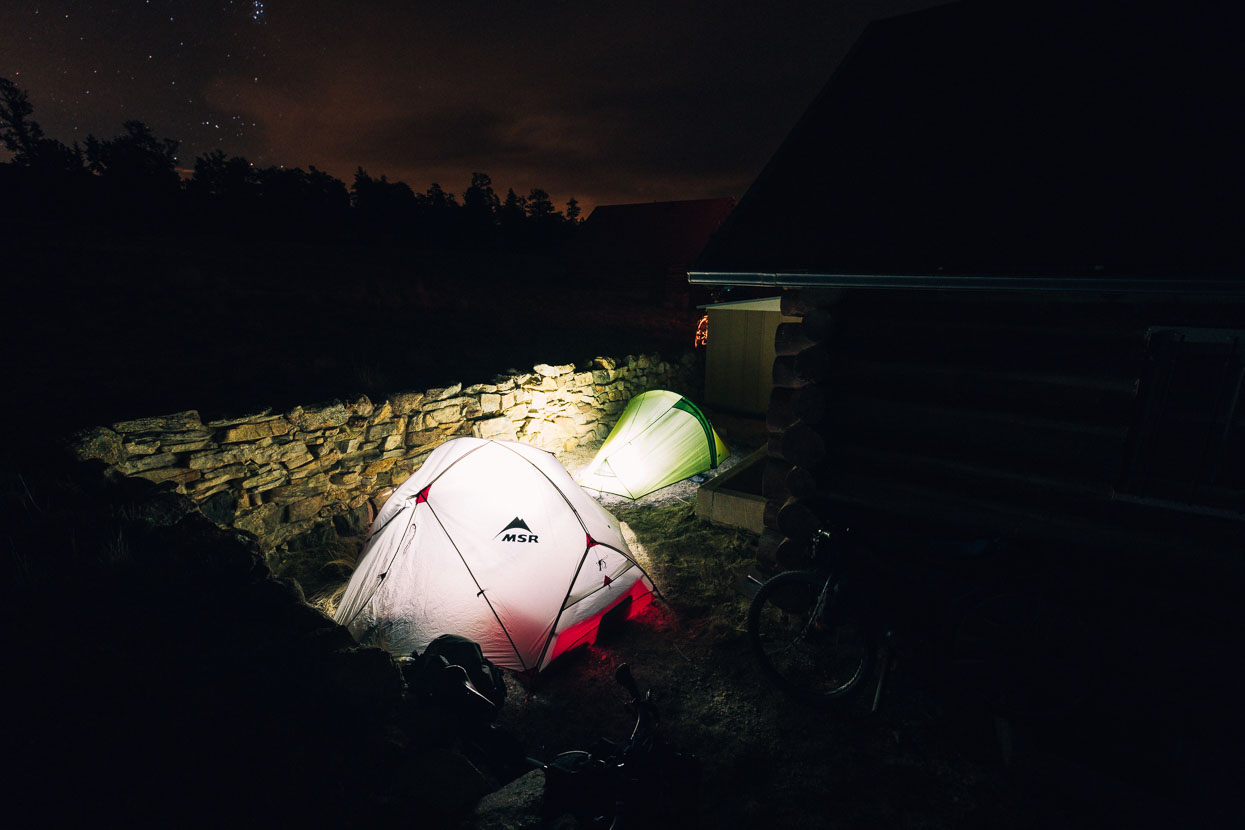 Our night stop is the yard of an abandoned community hall on Elkhorn Road.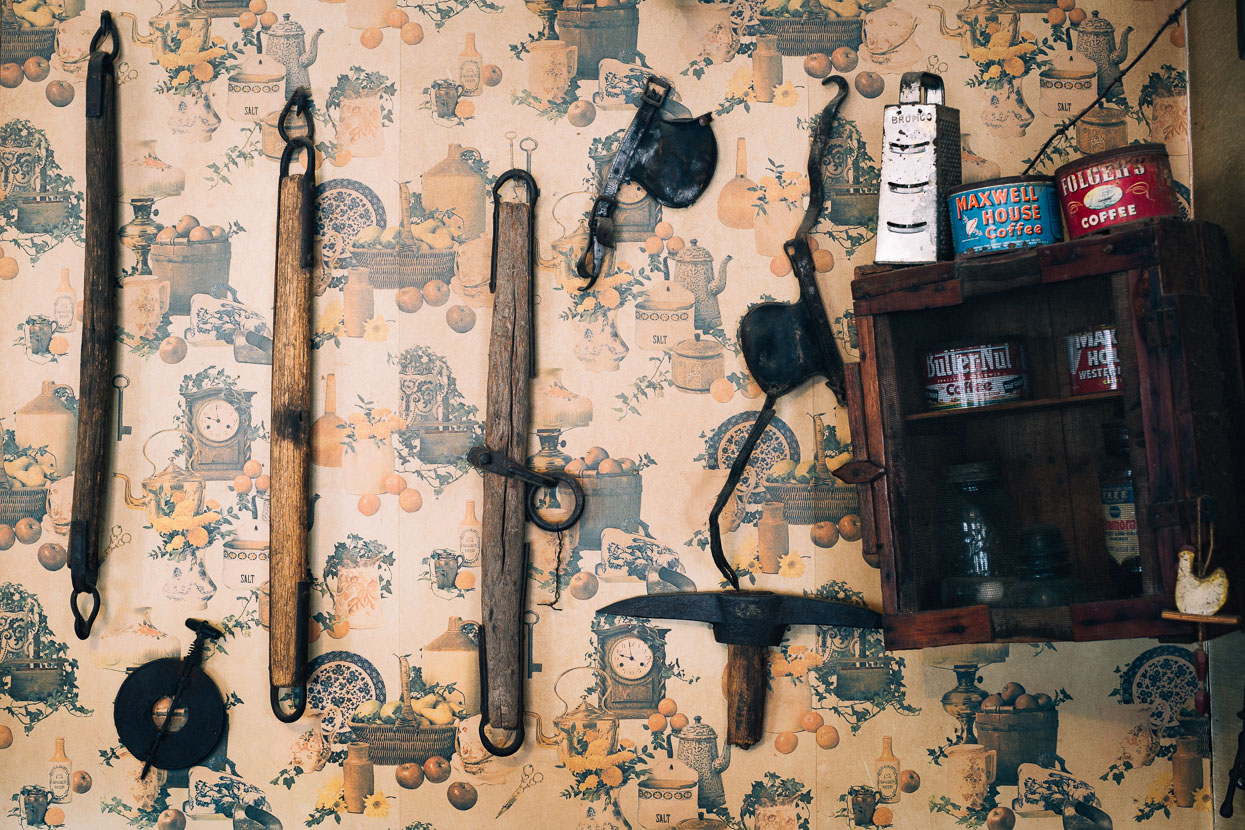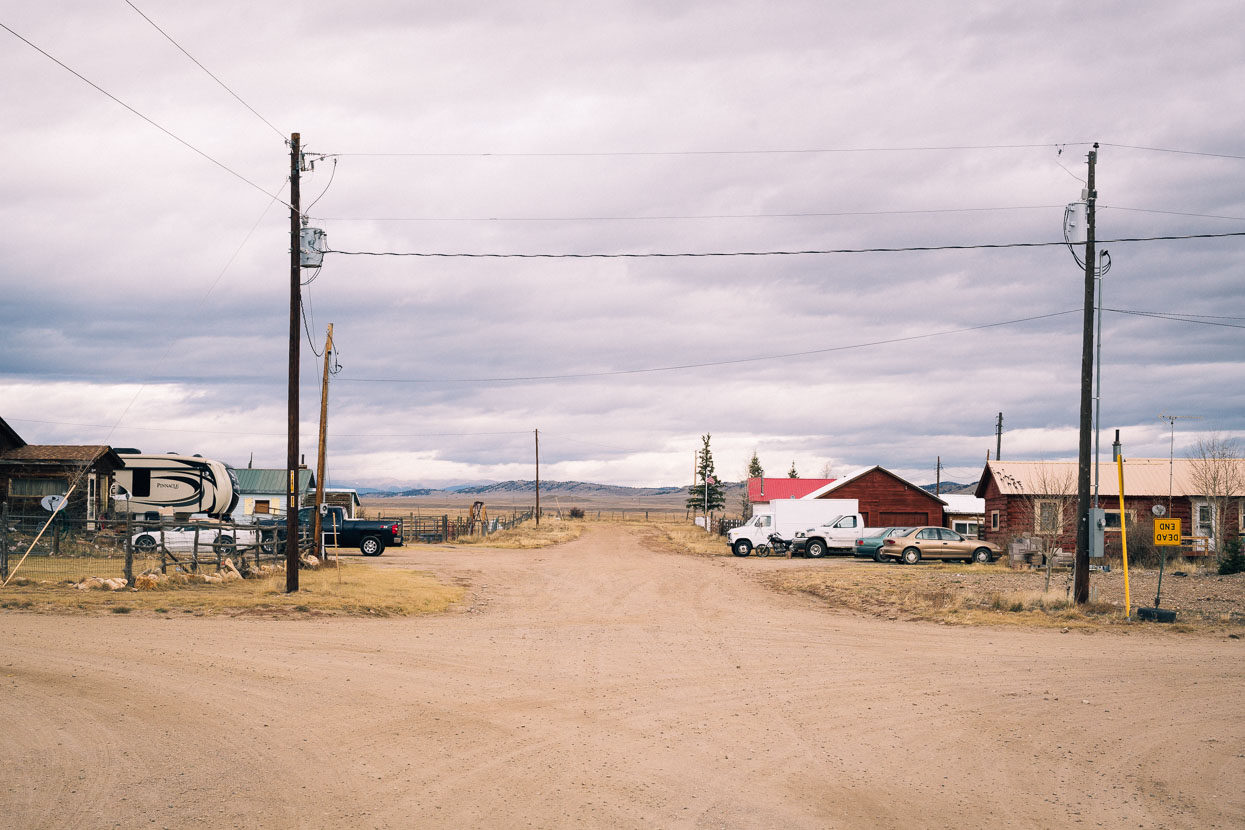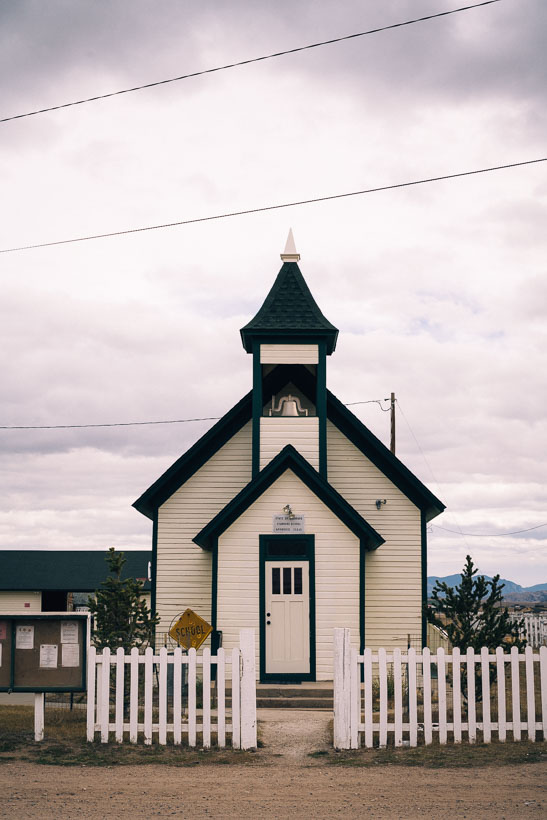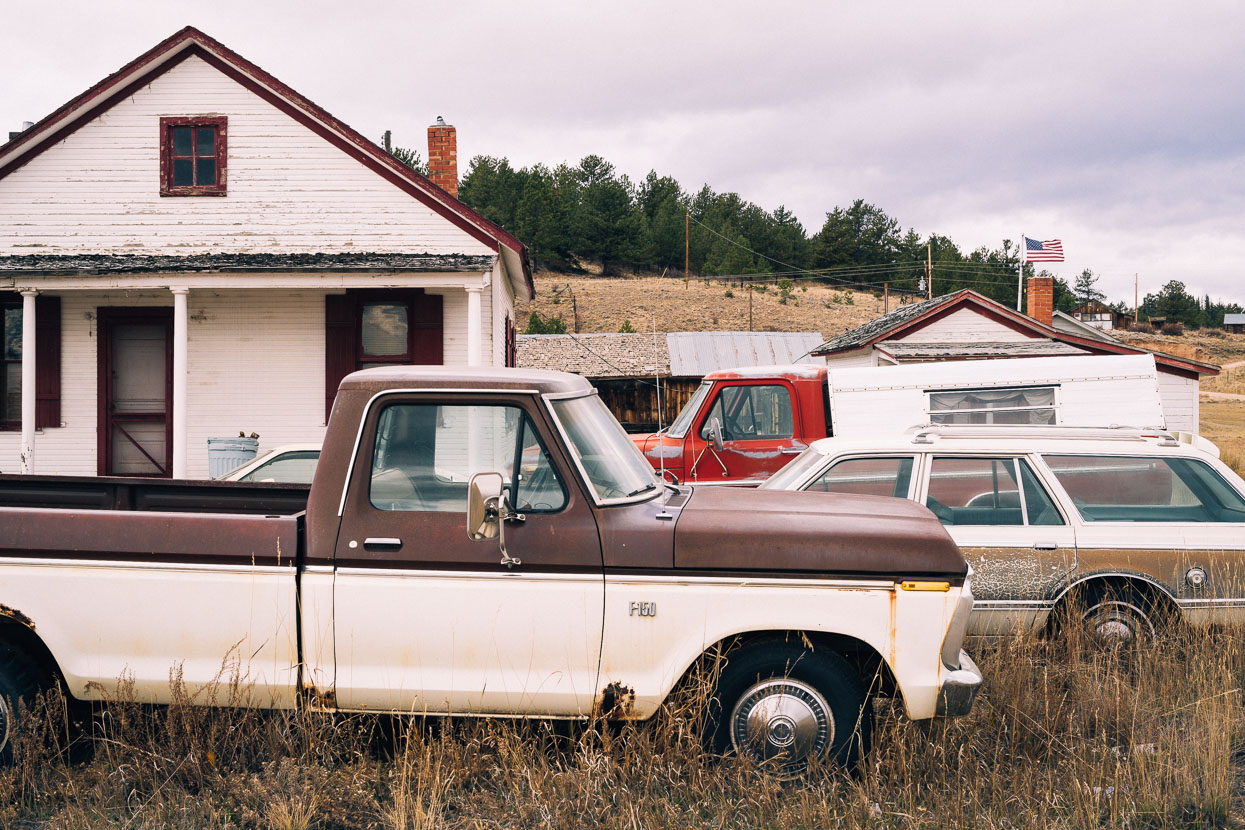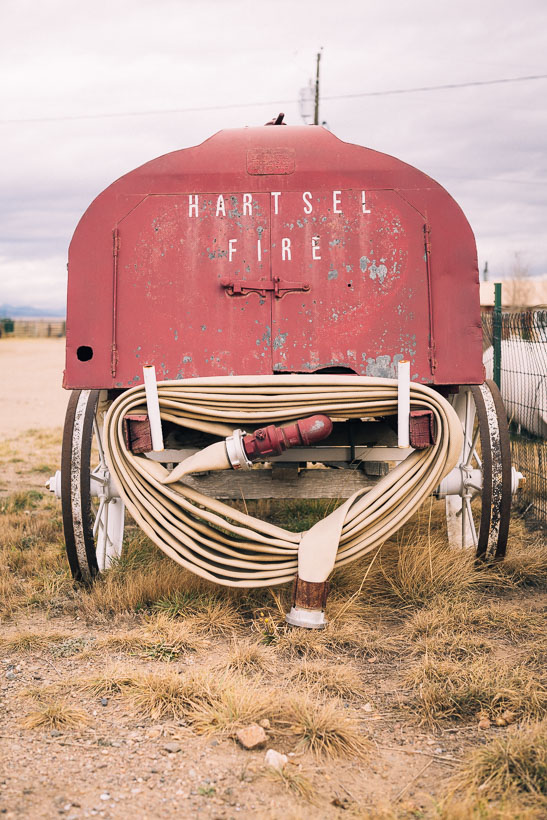 We're in Hartsel for morning tea the following day. Another town of dirt roads, with the wide open prairie just a stone's throw over the nearest fence.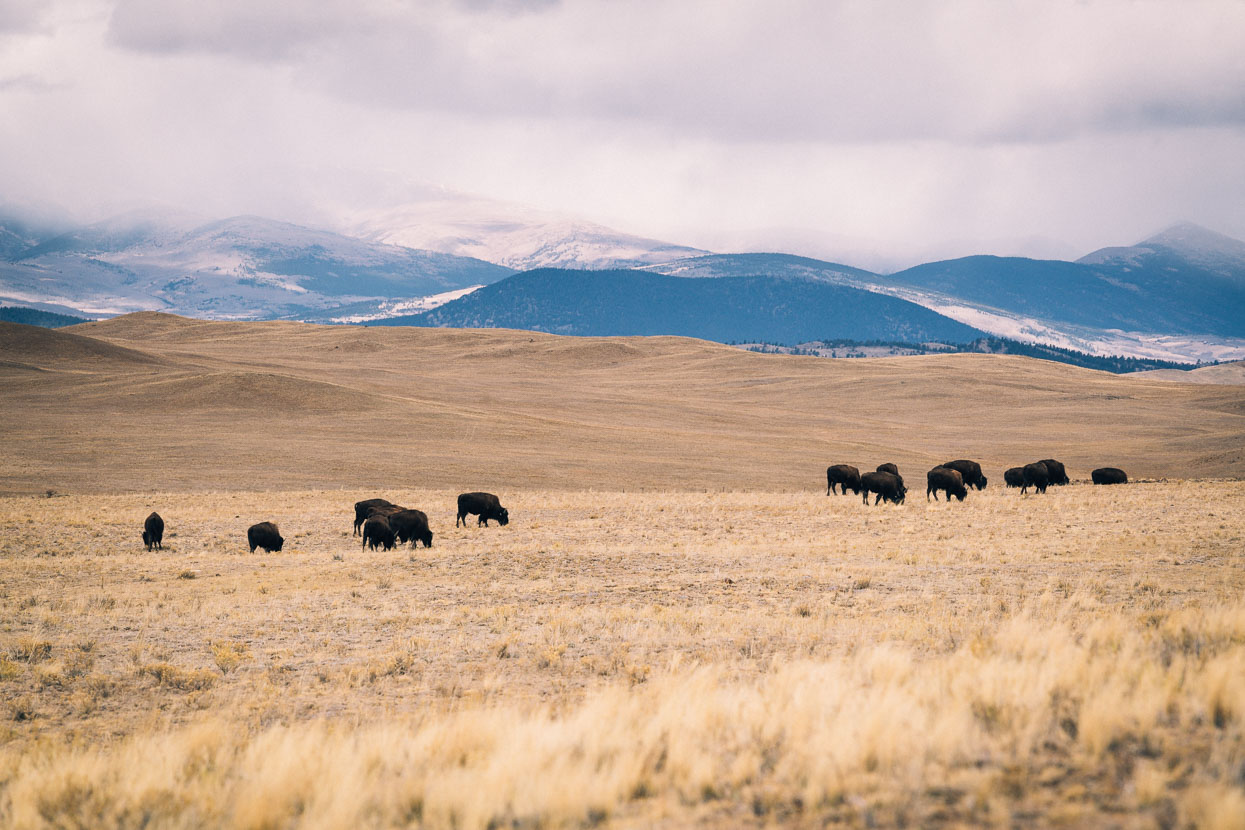 Headwinds and sidewinds buffet us through the late morning and afternoon and the roughly corrugated roads make it hard to keep rhythm as we cross a high basin towards the San Isabel National Forest. It's our first sighting of a big herd of farmed bison.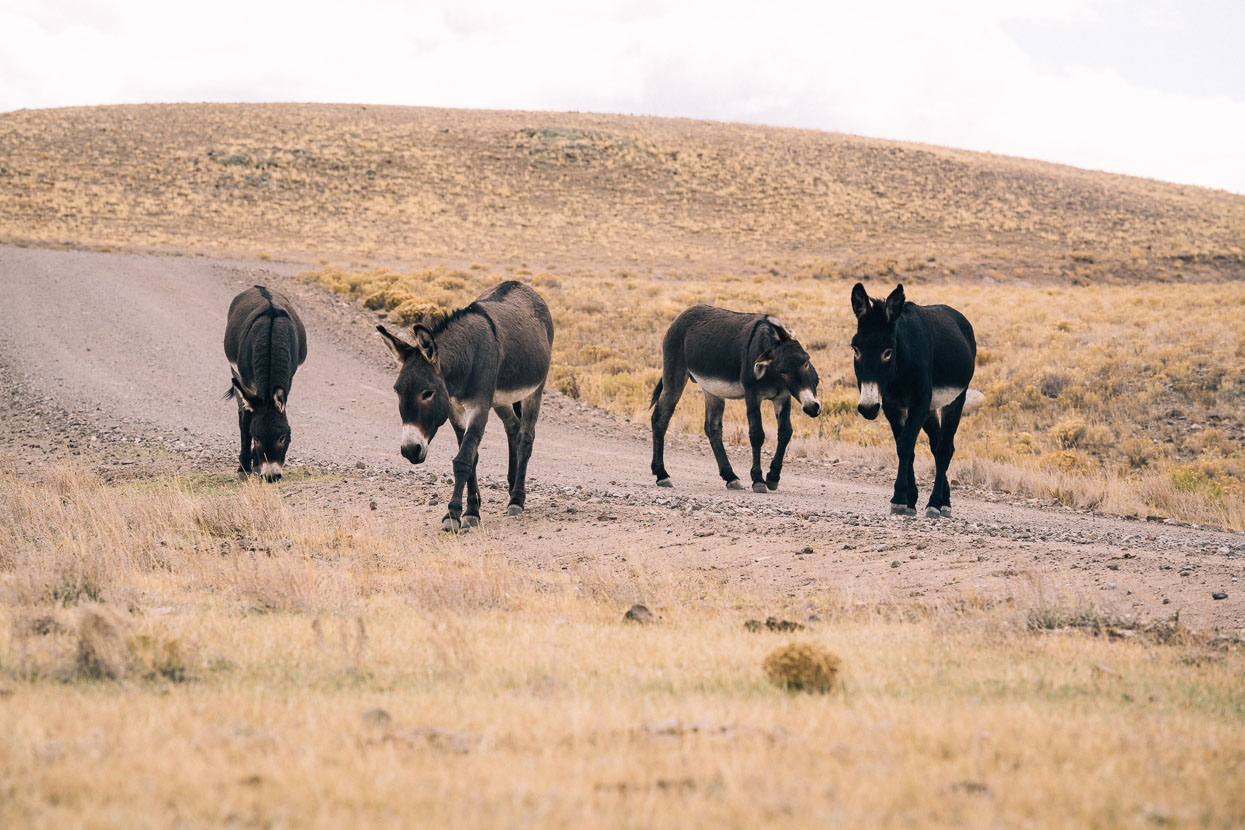 Soon after we stopped for lunch a herd of donkeys appeared and with the best intentions we hailed them over for a better look. Unfortunately our 'hey some cute donkeys' moment was overturned when they began lunging at our lunch. Much braying by the alpha male followed and then came several minutes of standoff, which we finally broke by putting our arms above our heads and running at them until they backed off.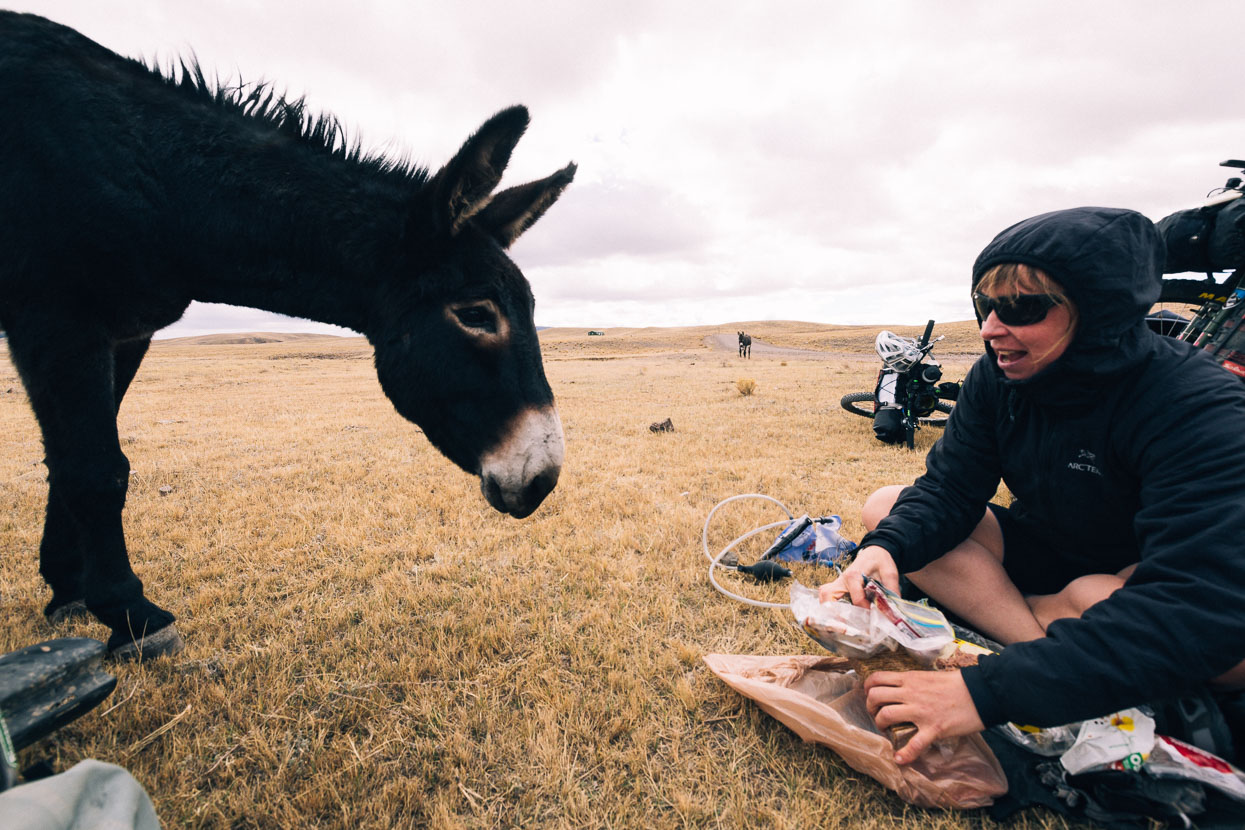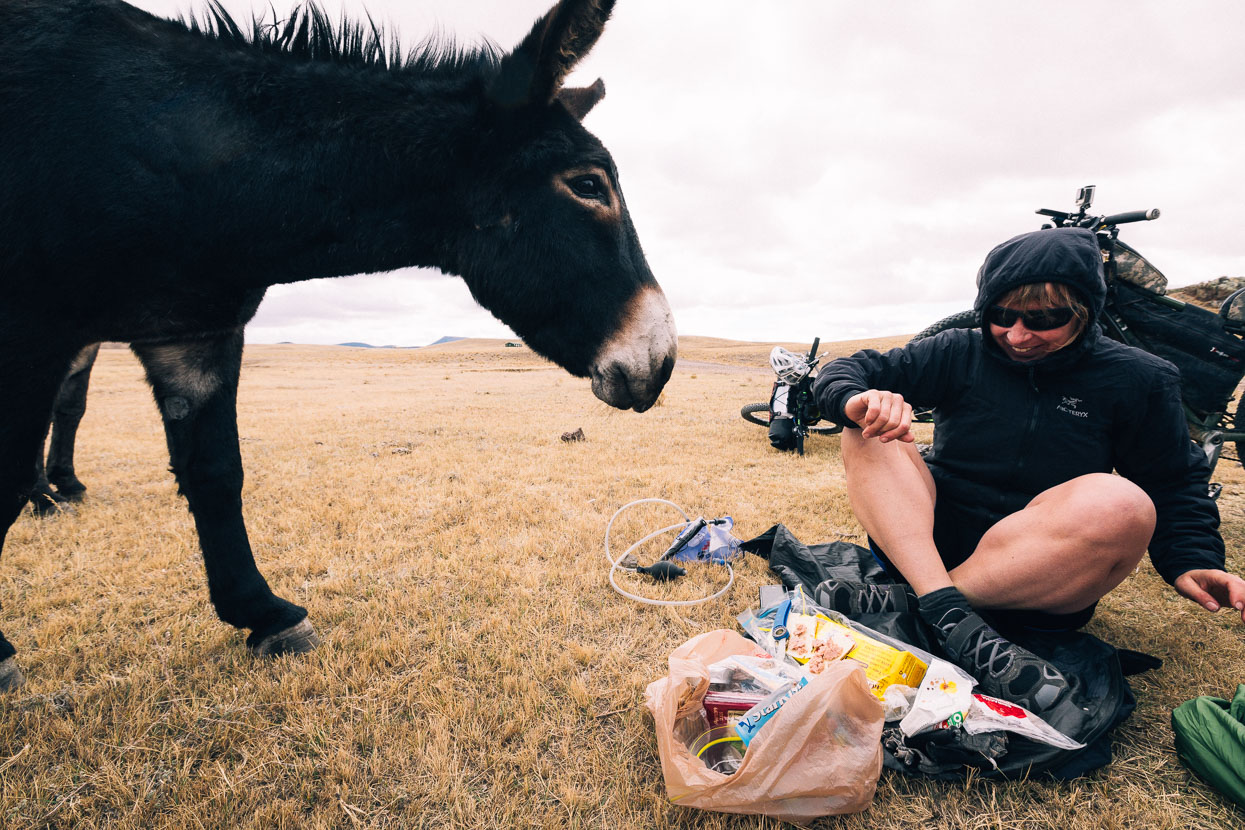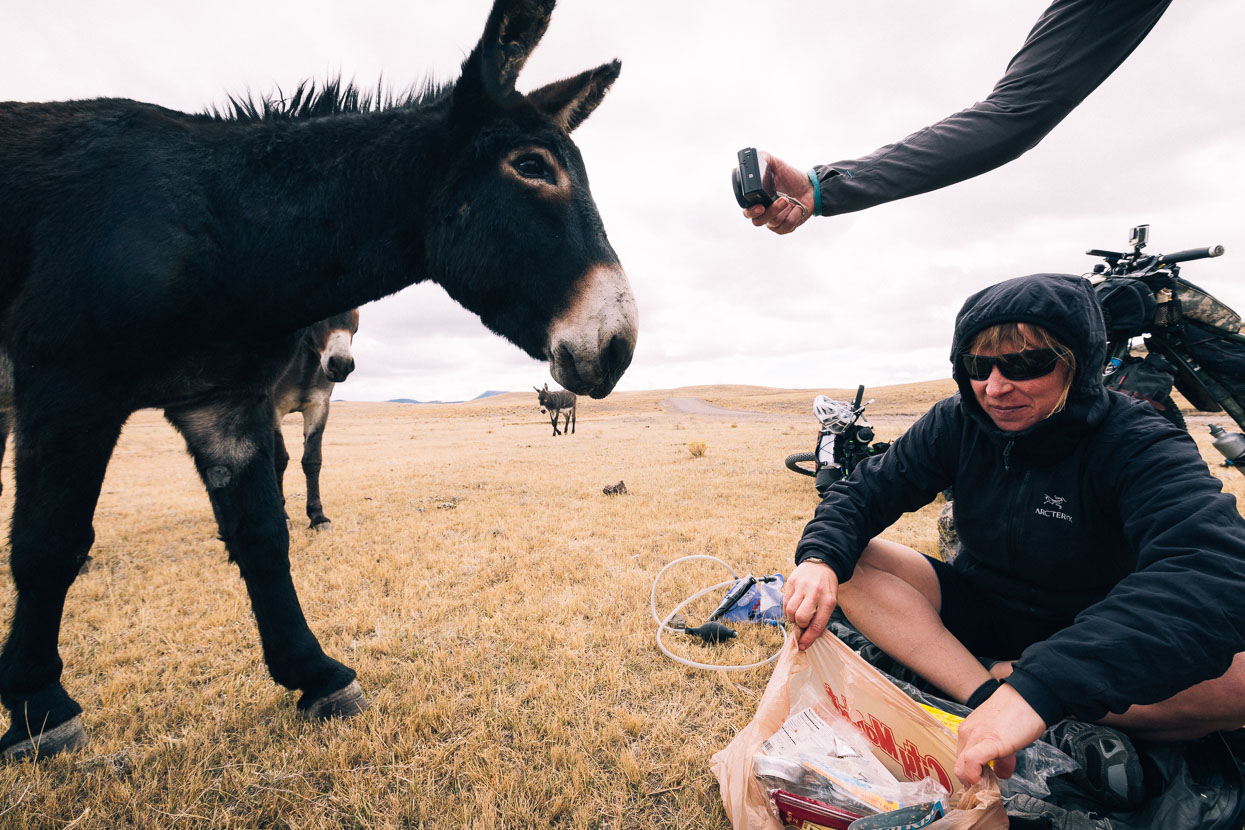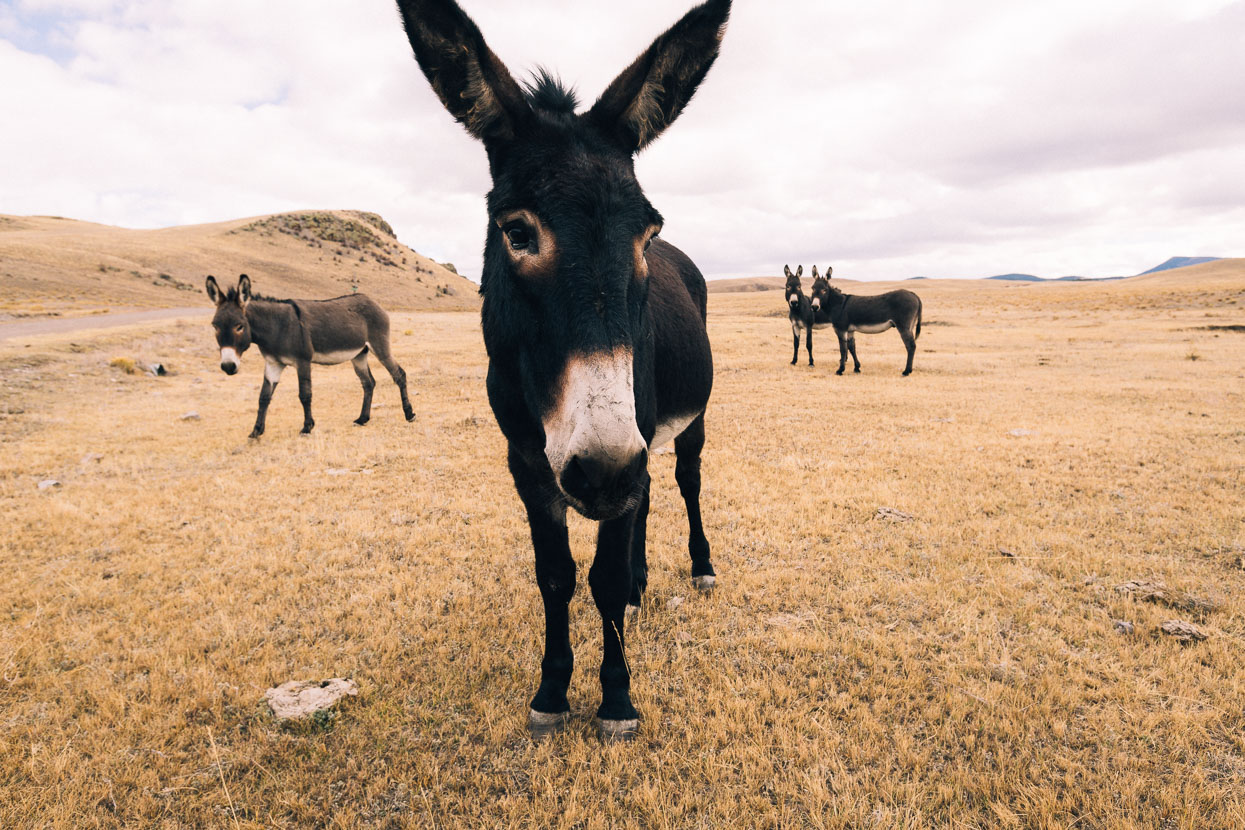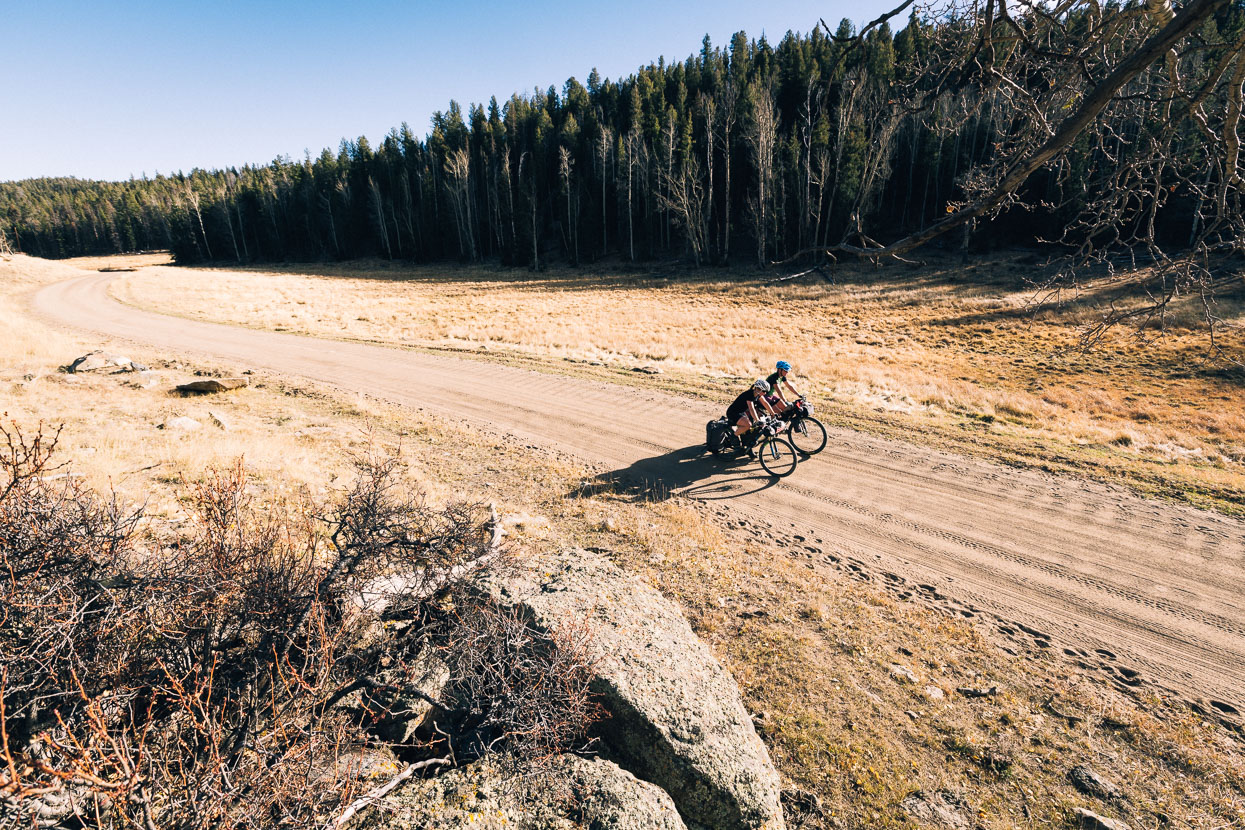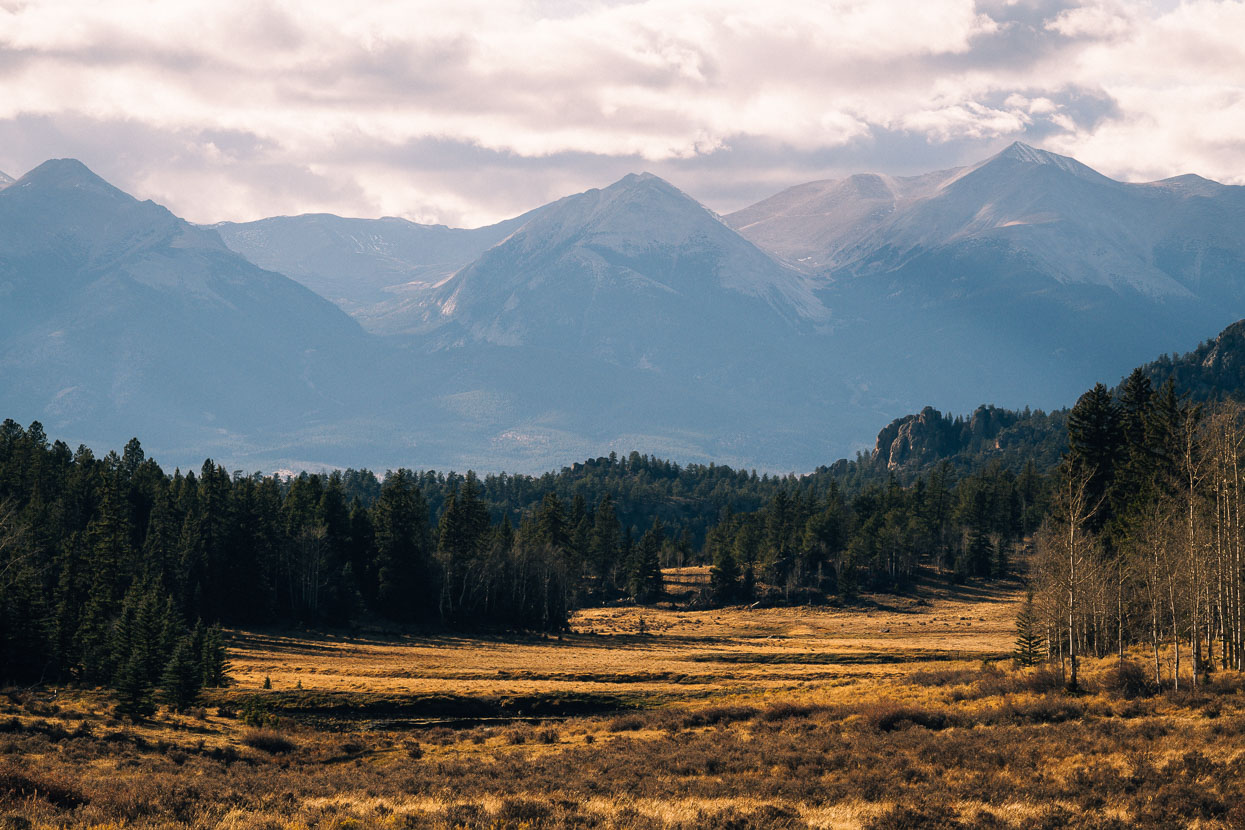 The day closes with a final steep climb to the watershed divide between Fremont and Chaffee counties, way above the Arkansas River Valley. The Collegiate Peaks (all over 4000m) form the skyline and our road begins to drop, and drop, and drop.
As with our ride into the canyon of the Colorado a few days prior, the descent transects a big range of forest types as we drop from the alpine into the piñon zone and further again until we're in the comparably balmy air of the valley floor and the outskirts of Salida. It feels like the biggest change in climate we've had in weeks.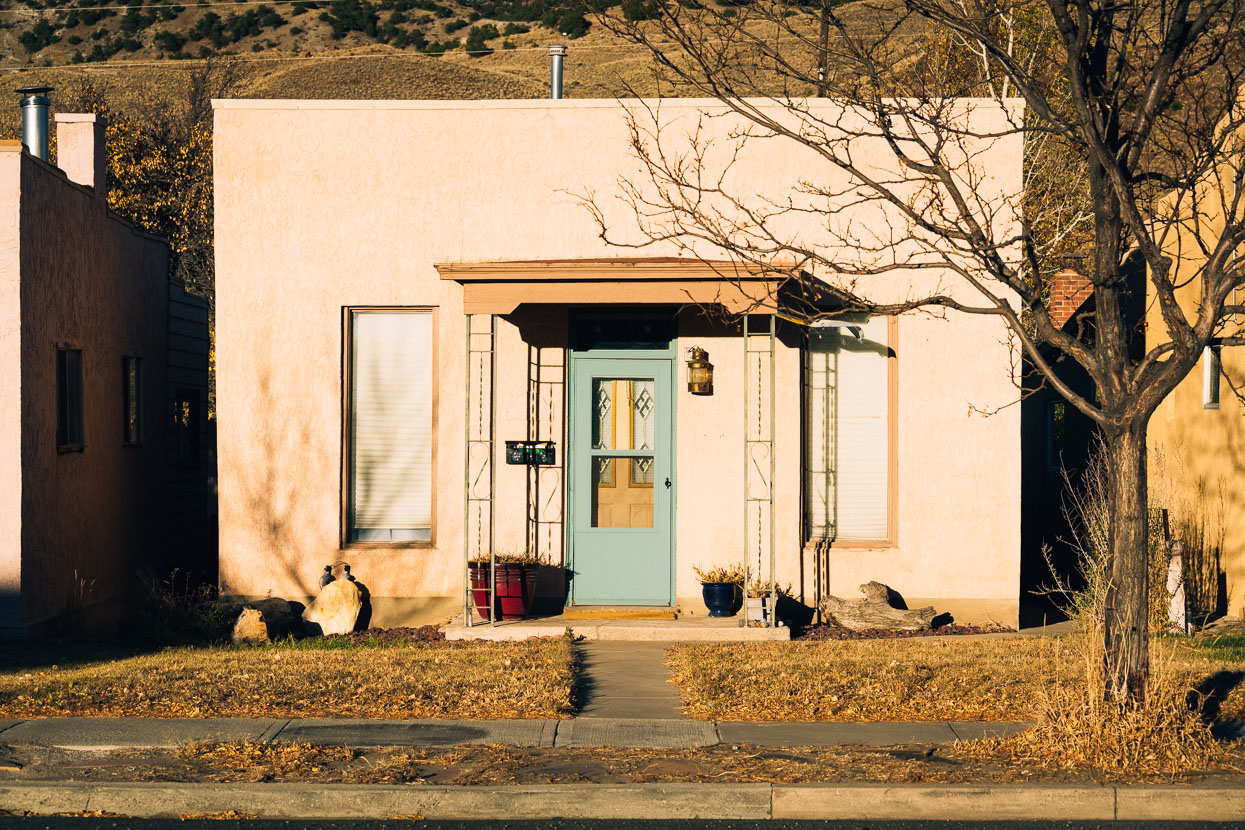 Salida has a charm unlike other townships we've passed through recently. Nestled in a valley setting it is reasonably compact and has a thriving outdoor scene, cafes and interesting restaurants, which added a element of culture we'd been missing.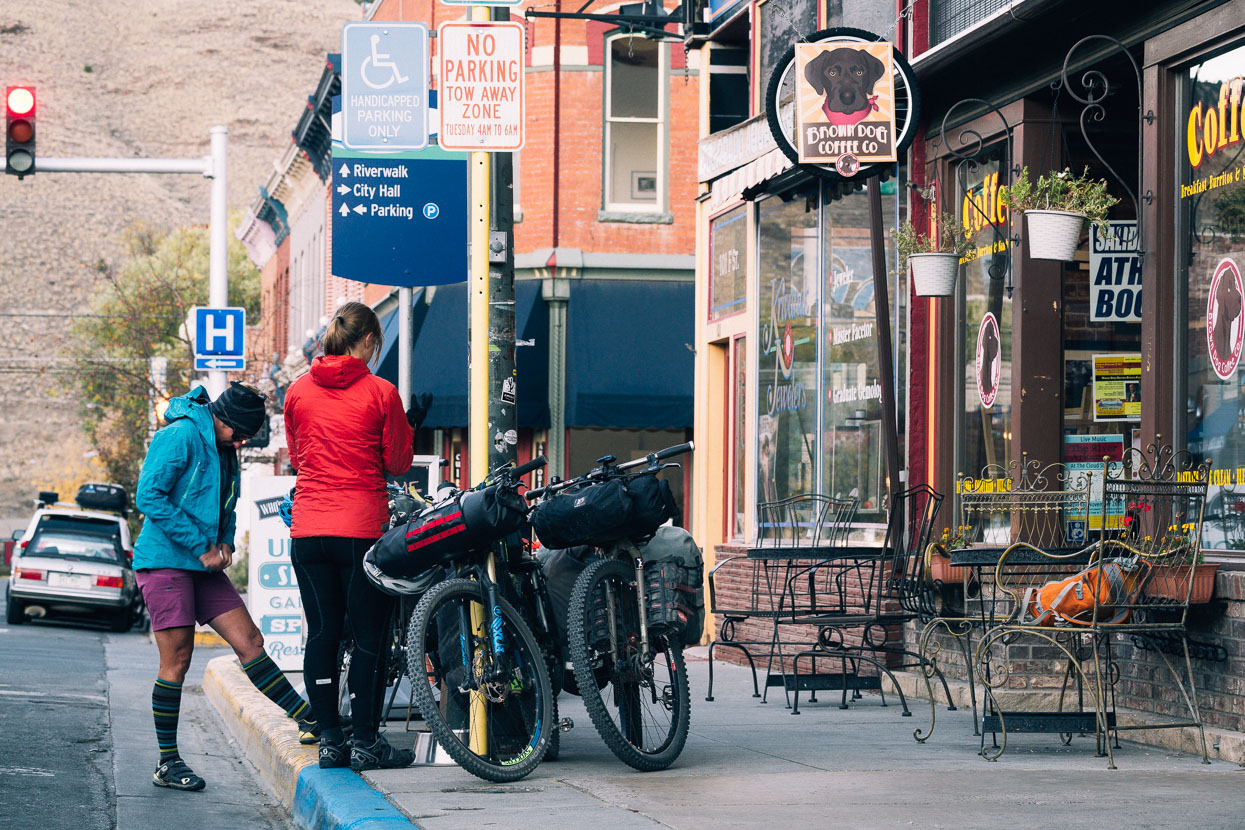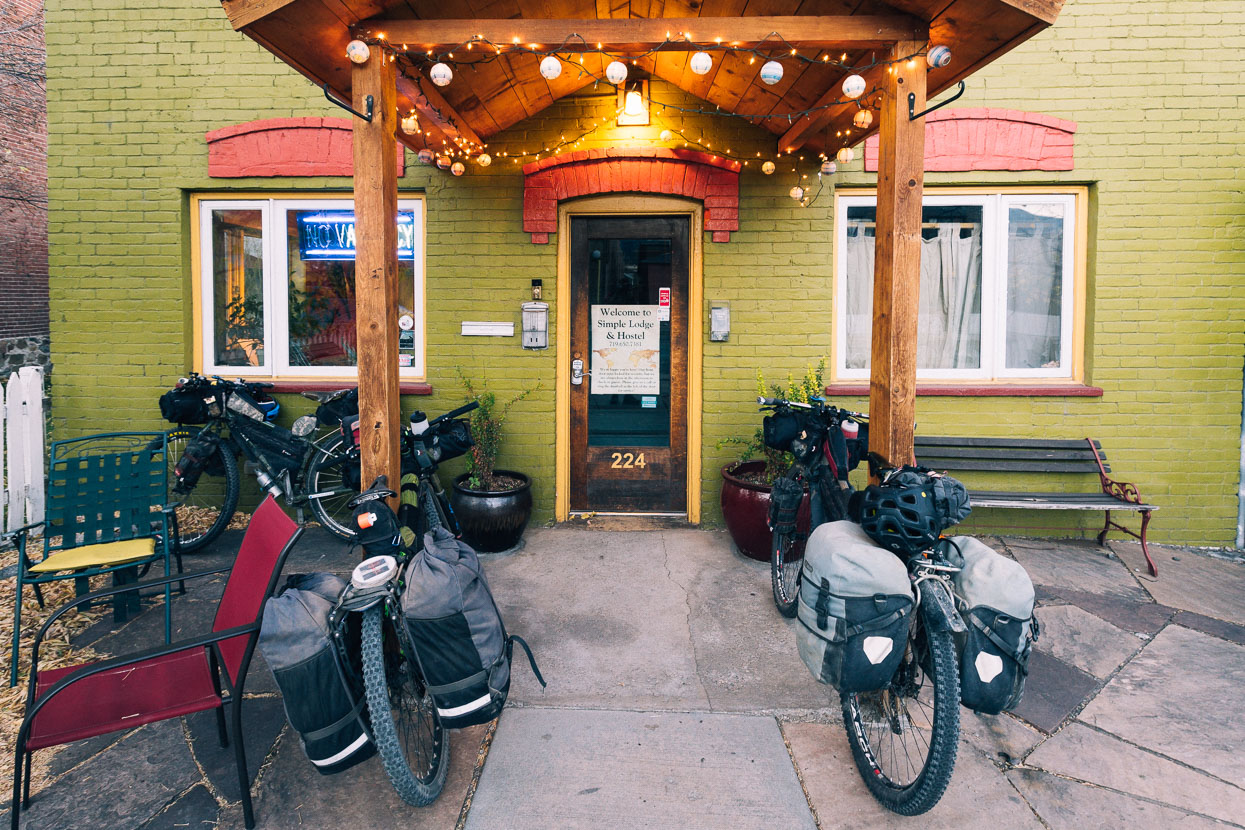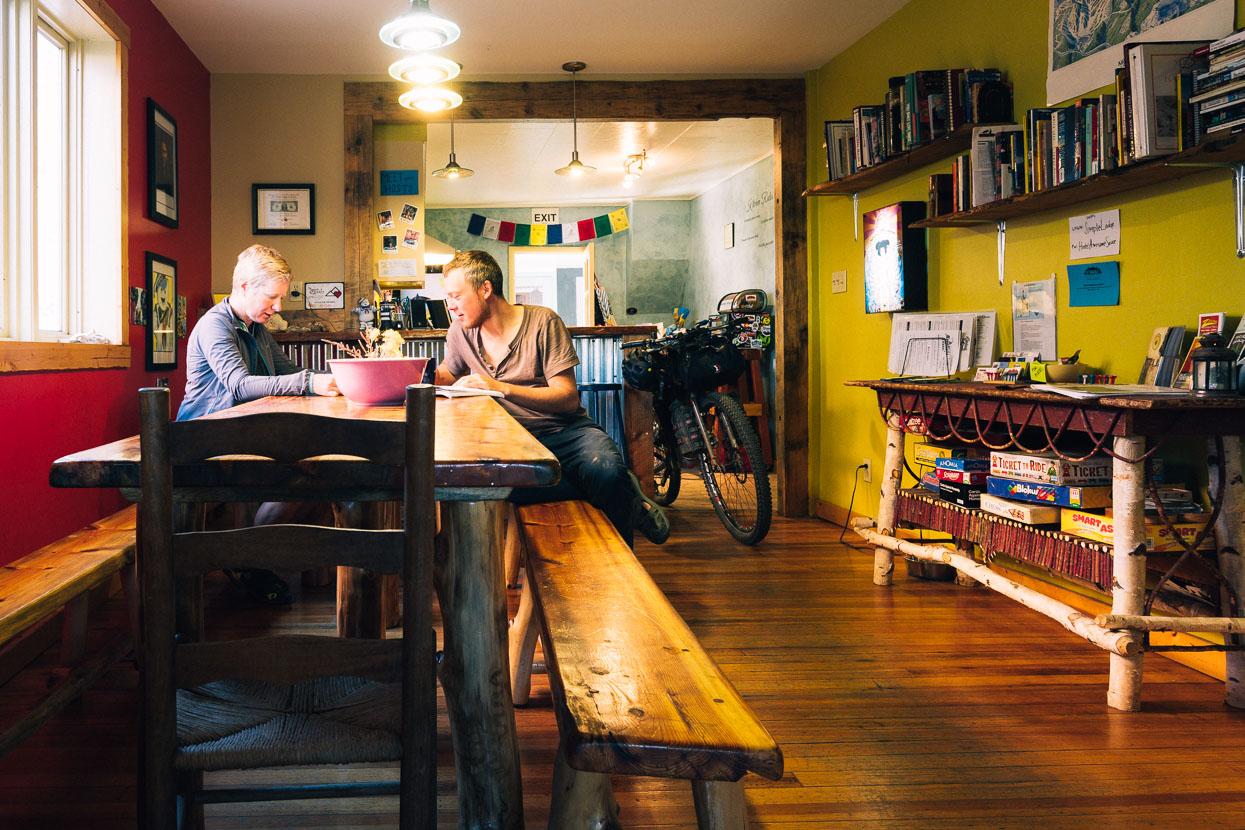 Located on both the Great Divide and the Continental Divide hiking trail there is also some hostel accommodation – another 'trail culture' benefit we'd not seen until now. Simple Hostel was so much nicer than a being in a generic motel room, and it was great to read accounts from the legions of hikers and bikers who'd passed through peak season.