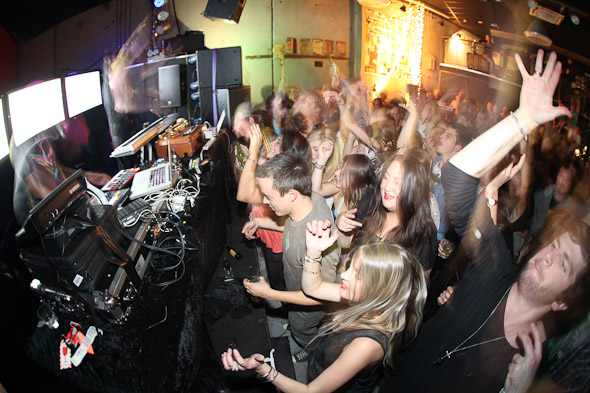 Here's a set of shots from a roof-lifting night at Dux Live in Christchurch. Opiou (Aus) & Russ Liquid (USA) both live with TweQ, Chris Boyd and Soul Provider in support.
It's great to be back in Christchurch again shooting gigs after a three year hiatus. There's an electrifying atmosphere here at the moment – with venues only just starting to reopen after the devastating earthquake of February 2011 – and people loving the opportunity to get out and see fresh live artists again.
Thanks to Delicious Music.