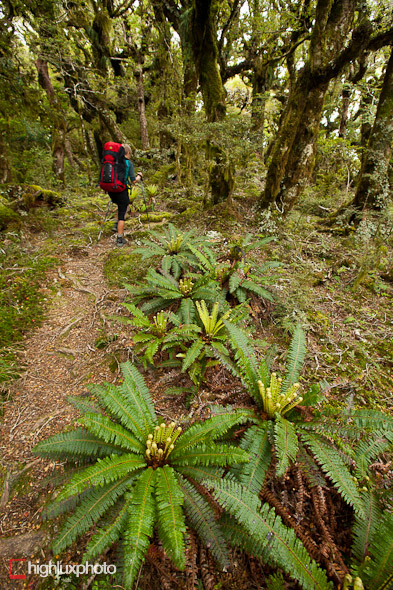 I was up in Wellington for a couple of weeks around the Christmas/New Year period and somehow managed to spend 9 days of that tramping in the Tararua Ranges. I did two separate trips, one two and a half day trip over the classic Southern Crossing route with Hana, and later a 6-day tramp along most of the length of the range. We last did the Southern Crossing getting on for 18 years ago (though a rough count indicates I've done that tramp around 7 times!) and it was nice to return there again. Little has changed, save for a extended Alpha Hut and a bit of track upgrading on the route between Field and Kime huts.
The impetus to go and do the Southern Crossing was to collect photos of Mount Hector (1529m) for a book I'm working on with Kiwi author/climber/surfer Paul Hersey. Paul and I worked together a lot when I was working as Climber and NZ Alpine Journal editor for the NZAC. In the intervening years he's had three excellent books published by Auckland based New Holland (Paul's blog here). Paul invited me to collaborate with him on a New Zealand mountains book (working title Our Mountains) by means of contributing the book's photography.
A mountain book for all New Zealanders, Our Mountains will share some insights into the unique relationships Kiwis have with mountains from the perspectives of a wide range of people, including farmers, trampers, mountaineers, authors, artists and local iwi. We're going to travel the length and breadth of the country over the next year, interviewing and photographing people and places as we compile the material to tell the stories of 17 mountains. Weaving together the narrative will be Paul's own story of a life among New Zealand's peaks.
Here's a sneak preview of a few shots from one of New Zealand's most classic tramps.