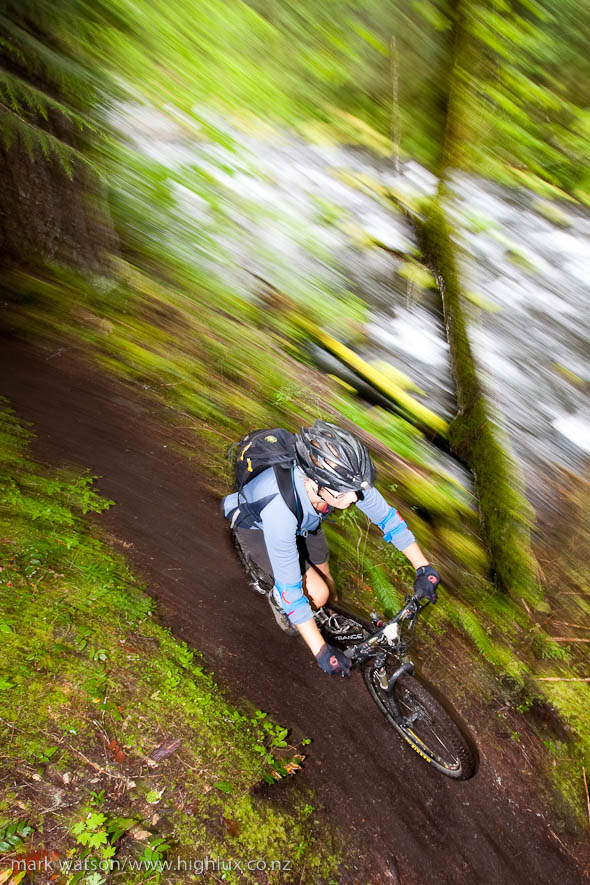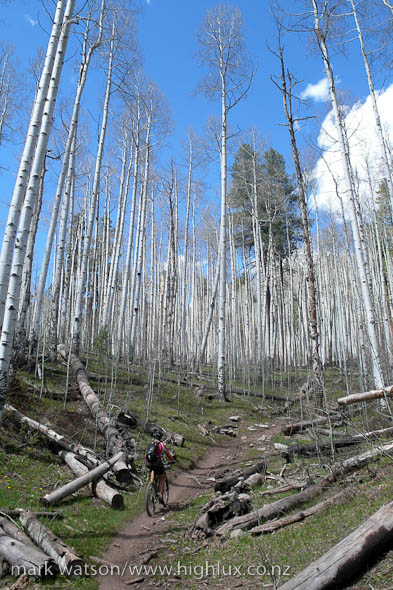 Well we've covered a few kilometres since I last posted and this wee update comes from Kelowna, BC, as we make our way to Kamloops to catch up with Hana's bro.
From Moab we headed into western Colorado to catch a bit of mountain biking in Durango. We hit up a couple of fun rides there, but being early season (and a late spring here) got stymied a bit by snow up high. We'd hoped to ride at the legendary Crested Butte – but turns out we were about 6 weeks too early, with snow still to quite low elevations.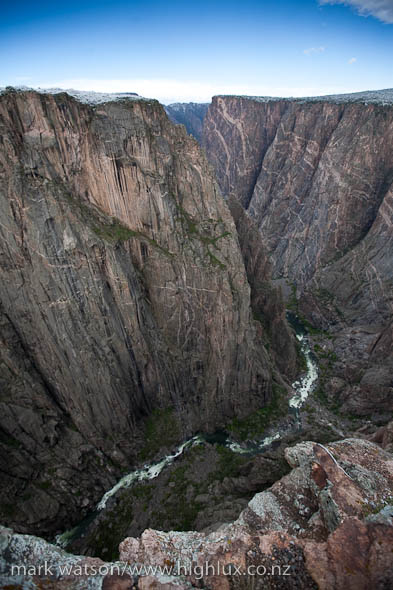 We formed a plan to head to the spectacular and daunting Black Canyon of the Gunnison, but the day before heading in there Hana crashed dropping a granite slab on her mountain bike out at Hartman Rocks, Gunnison and had to get three stitches in her elbow.
Gunnison gobbled up a couple more days while we sorted out some starter motor issues with the camper, but we finally we made the couple hour drive to the 'Black' as the locals call it. With Hana out of action I managed to find myself a partner for the next day (thanks Seth!) and got to experience one of the Canyon's 5.12s. The following day Hana's elbow was recovered enough for some easy climbing and we hiked into the canyon to tick off one of the classic moderates. Plans to climb again the next day were foiled when we woke to 2 inches of snow, so that morning we began the three day drive to Smith Rock, Oregon – an awesome trip that took us through NE Colorado, Wyoming, Idaho and finally to the cloudy skies and mossy forests of Oregon.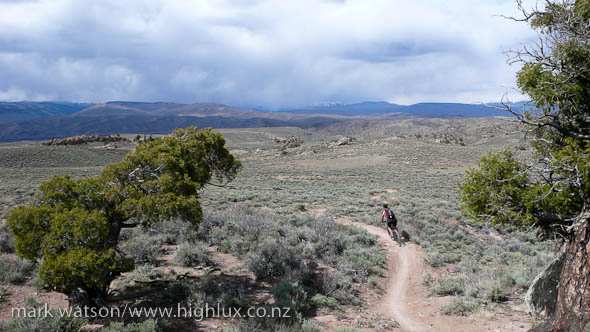 It was drizzly even at Smith Rock but we climbed for three days, did a cool epic ride (7.5hrs) starting from 'Phils' trail area, and then headed out to the McKenzie River Trail – reported to be one of the top 10 rides in the USA. McKenzies definitely delivered – with 40 or so km of lush forested singletrack weaving through ancient lava flows and following a river.
Next stop was Mt Saint Helens for some more riding but once again we hit snow drifts after a couple hours and had to turn around on the Ape Canyon trail. Still, it was cool to check out a landscape still recovering from the ravages of the volcano's 1980 eruption. Onwards…!