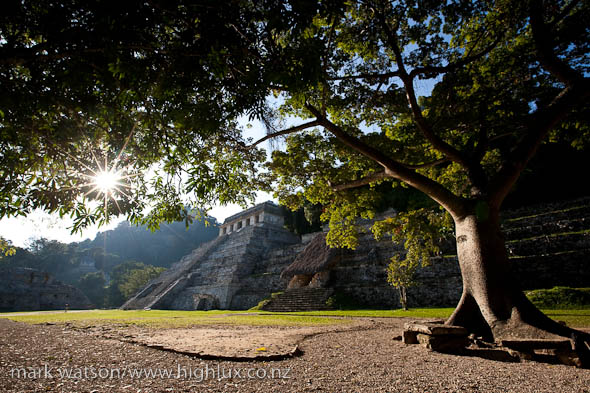 I don't recall the first time I heard about the enigmatic culture of the Maya, whose language was only recently deciphered, but I've always wanted to learn more about them and to see their jungle clad cities and temples – they're the cities that invoke memories of Tintin stories like Prisoners of the Sun and Flight 714, and Indiana Jones films.
The dominant culture of Meso America for 1000 years (starting around AD 250), the Maya were brilliant early astronomers, mathematicians, architects and artisans – creating calendars based on observations of the moon and stars, developing a system of calculation and creating singularly awesome pyramids, temples and cities – embellished with carvings and artworks.
Their empire was based around south eastern Mexico – principally the Yucatan Peninsula, Guatemala and Belize, and dozens of their city sites are now preserved as national parks, open to the public. Many sites are still being excavated from the jungle that has swallowed them, with the freshest sites only just being explored.
The humid, lowland jungle environment of Palenque was our first Maya city after leaving the highlands of San Cristobal de Las Casas, and from there we have been roaming around the Yucatan Peninsula for the past week.
Check out some photos from the Maya sites we've visited so far …
Get the flash player here: http://www.adobe.com/flashplayer