With our ride south along the Great Divide route now finished, it was time to head west towards San Diego. From there we planned to join the Baja Divide mountain bike route south through the deserts of the Baja Peninsula. We had a ride of just over 800 kilometres ahead of us, plenty of time and a desire to keep the route as interesting as possible.
While there are a couple of options for picking up sections of single track and bike packing routes on the westerly route, we were quite heavily loaded for technical riding, so chose to cobble together a route that was a mixture of our own planning and the Adventure Cycling Association's Southern Tier route. At first the Southern Tier seemed an obvious choice as it is ACA's recommended, mapped, and widely followed touring route. However, the more we looked at it the less appealing it became, due to its long sections of interstate freeway riding. Consequently we avoided it as much as possible, to the extent that our route became quite indirect, but away from busy roads as much as possible.
Our route crossed desert country almost the whole way: the Chihuahua, the Sonoran and the Anza Borrego deserts; all slightly different to one another but all linked by fascinating plant life and barren, rocky terrain that can one moment be indescribably beautiful and the next unsettlingly stark. Forgotten towns, the kindness of strangers, short days and the low winter light of these landscapes all made what could have been a let's-just-get-there ride a very memorable chapter of our journey.
We didn't linger in Hachita (our southern-most point on the Great Divide), spending the night in the community centre and then just an hour or so in the morning biking around photographing our remote surroundings. A freezing wind was blowing from the east – a welcome tailwind – so we got pedalling to make the most of it, making a direct line on a virtually deserted highway for the Chiricahua Mountains, passing through just one small desert town.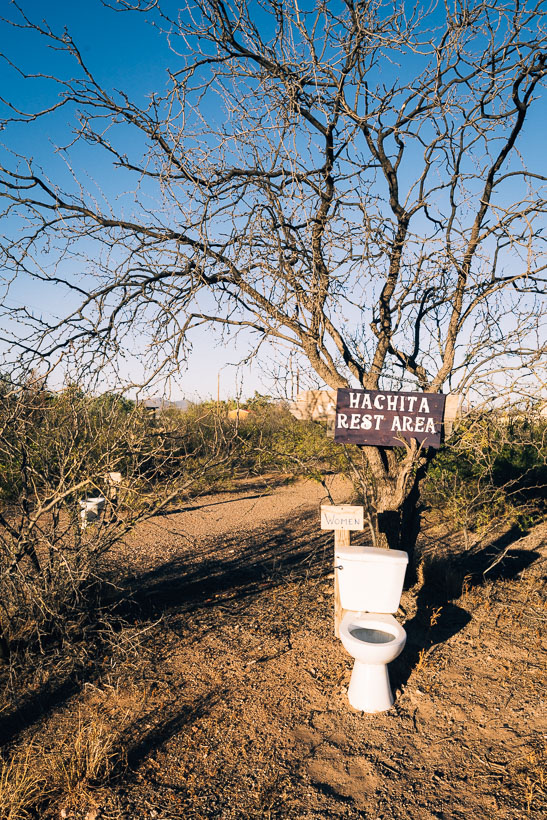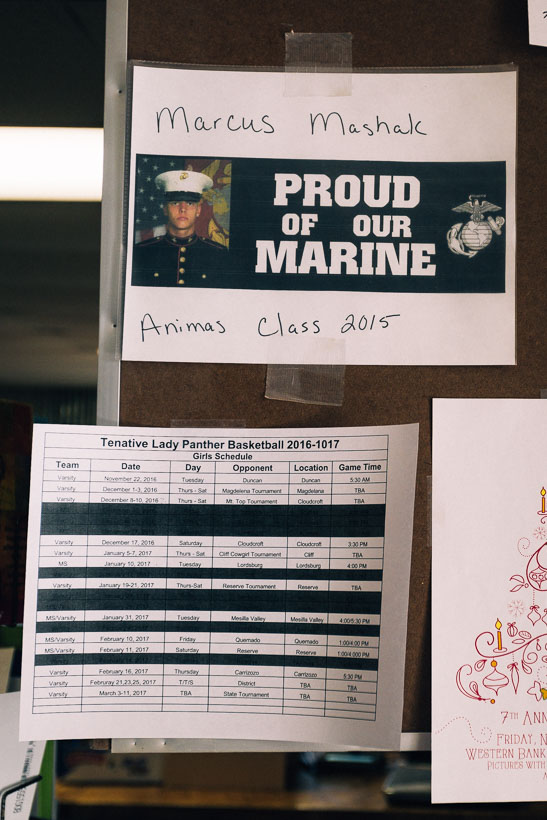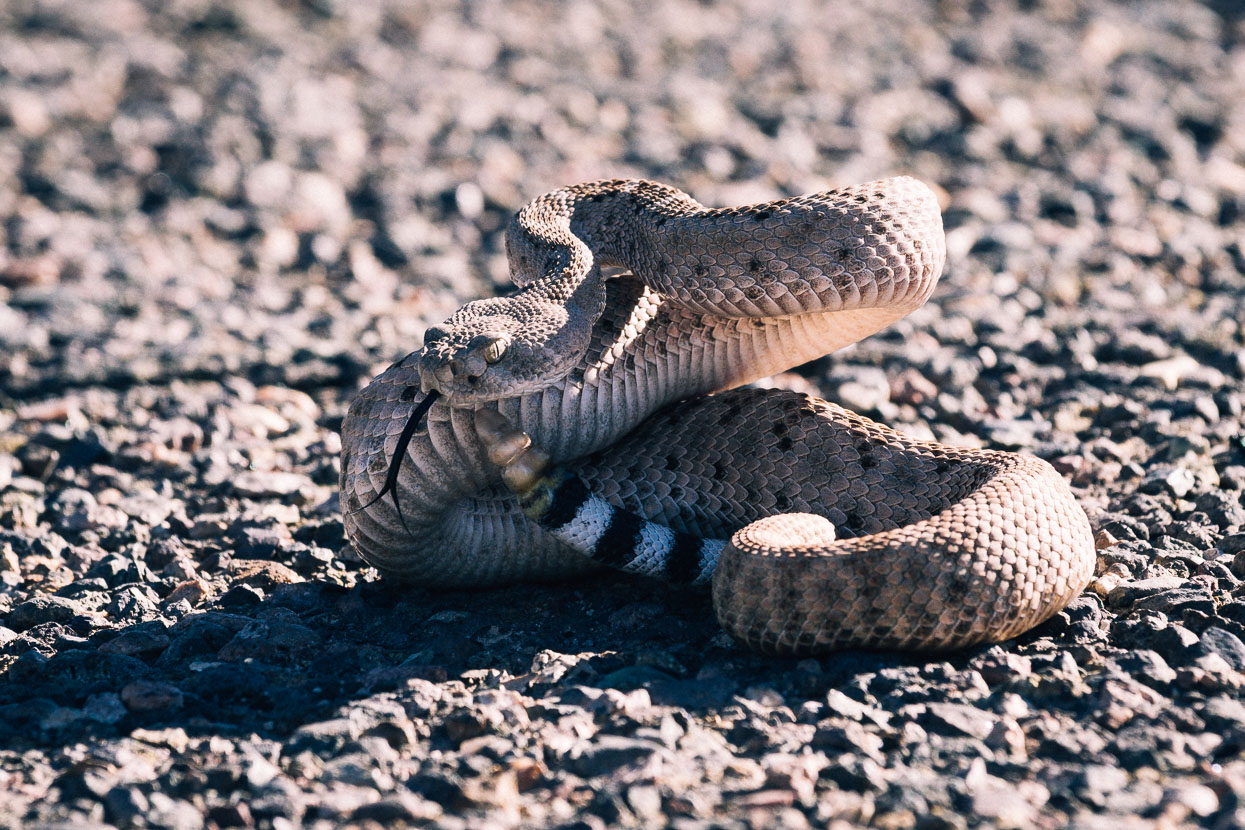 On the road approach to the Chiricahuas we encountered a rattlesnake catching rays on the warmth of the road. A passing motorist stopped to see if we were ok, and presumed the snake to be dead, but prodded it with a stick just in case. The snake was quite alive and rapidly slithered under the driver's truck where it continued to get more and more annoyed as he tried to move it. Finally he could drive away, leaving a very wound up rattlesnake in the middle of the road still. Giving me a good opportunity to photograph it in its most defensive position; ready to strike and sampling possible treats with quick flickers of its tongue.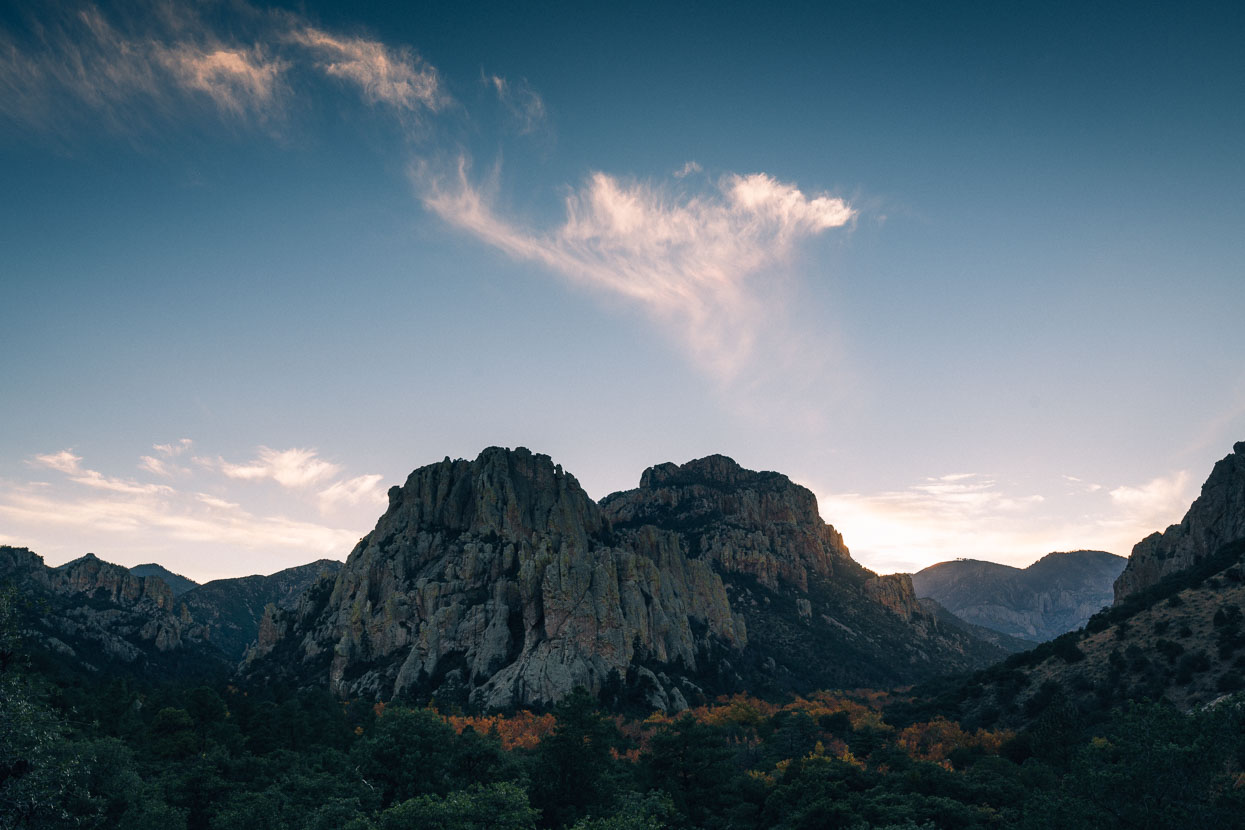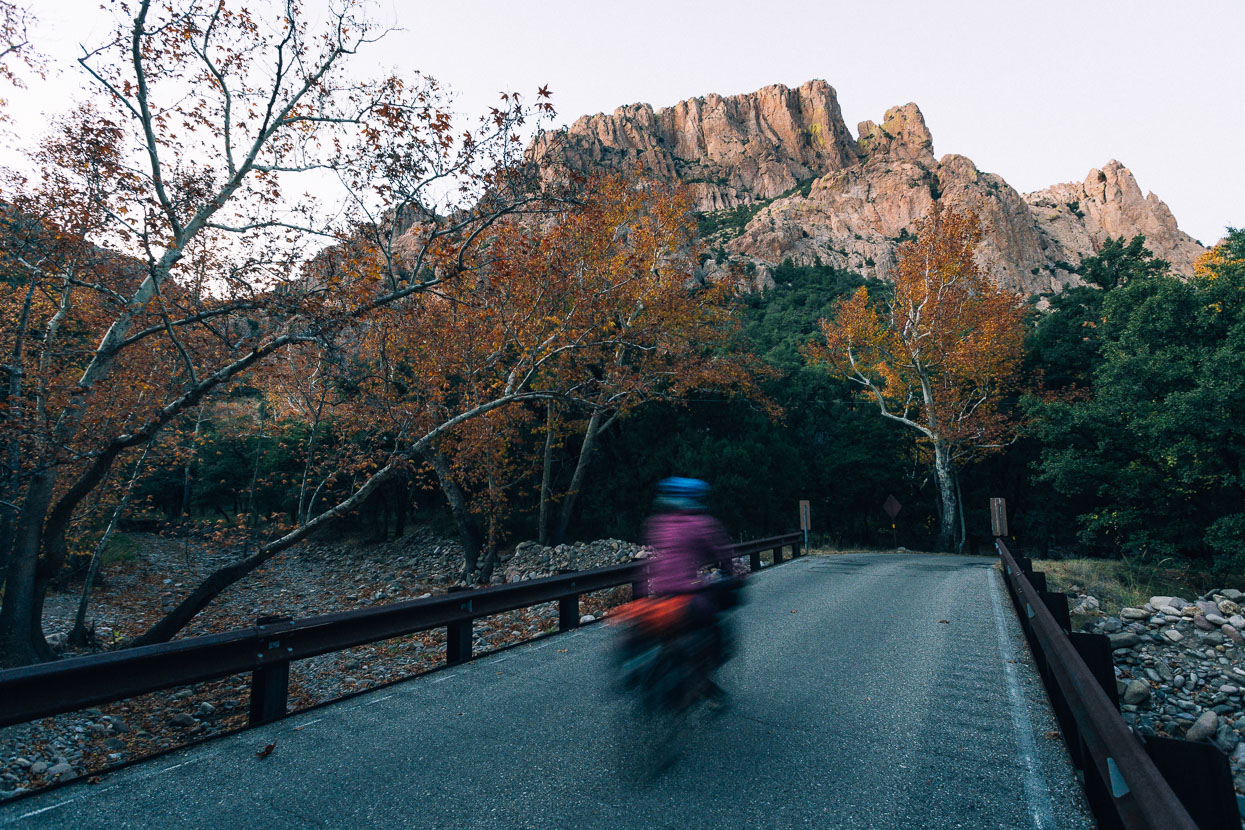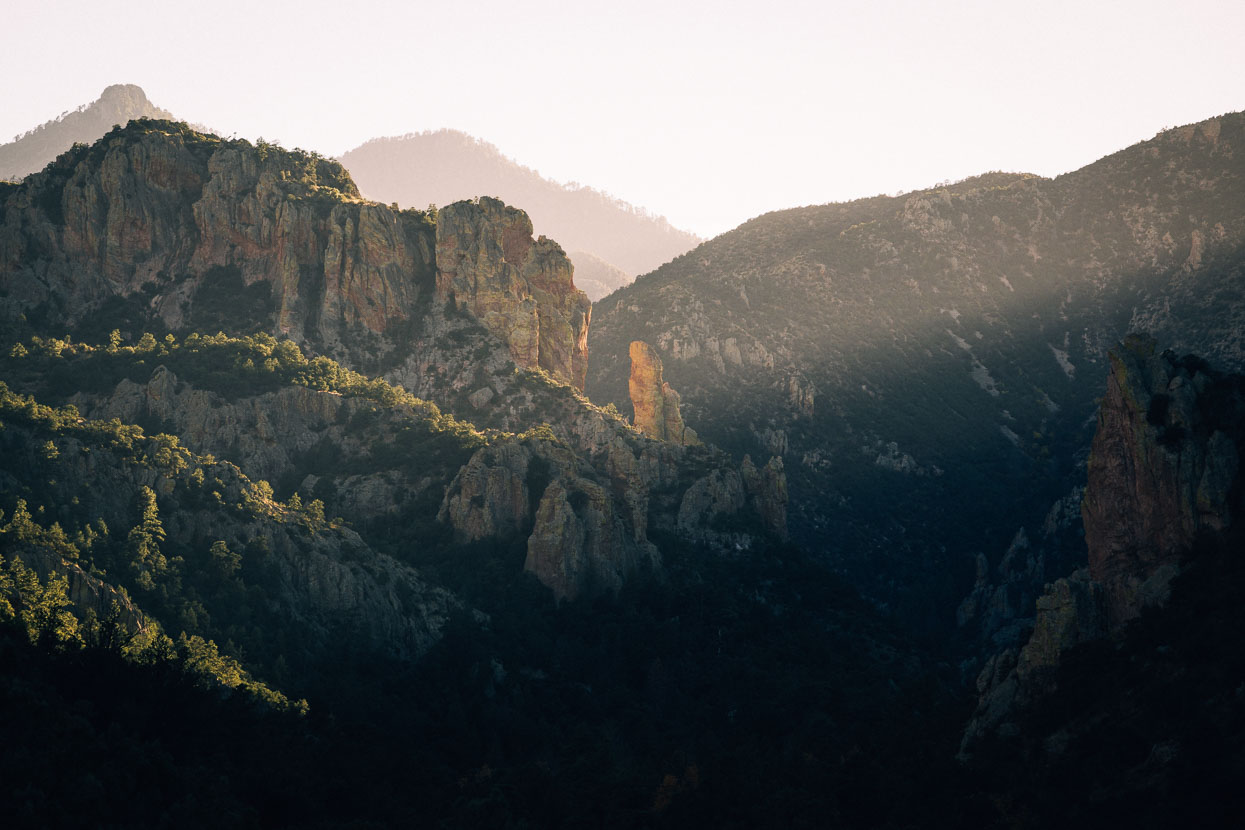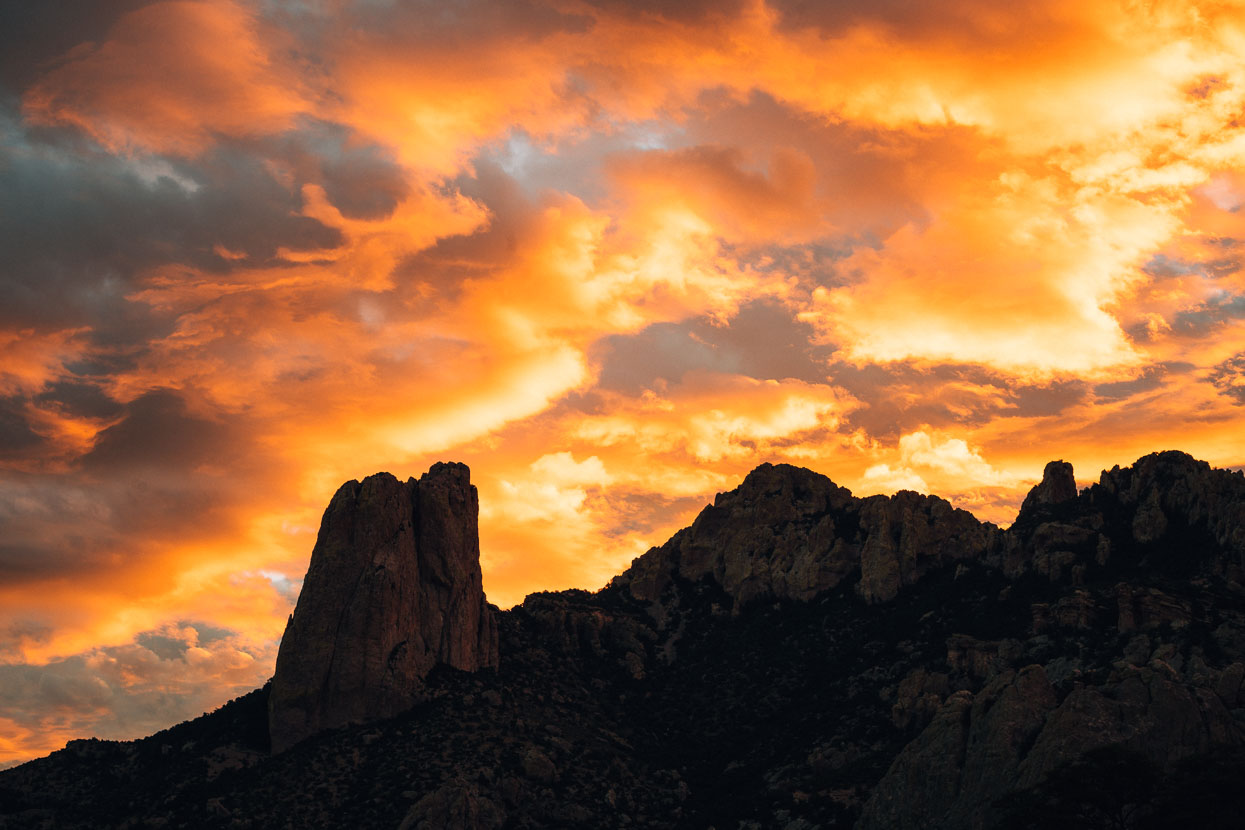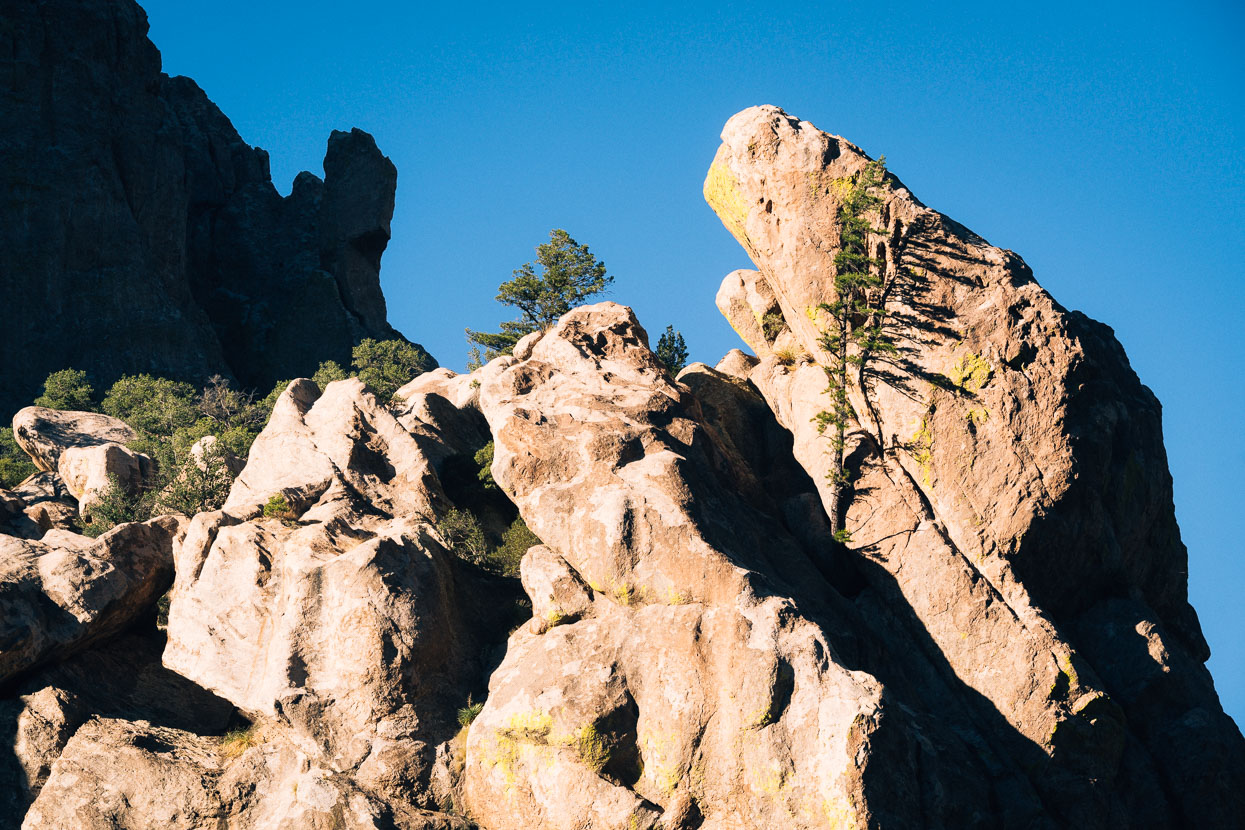 We'd visited the western side of the Chiricahuas before, to see their famous rock pinnacles, but this side of the range had a different charm, with deep canyons, cliffs and towers and fall colours.
A long and windy dirt road climb crosses the range from its eastern entrance, and we followed this for a short while before deviating onto a side road and then a hiking/horse trail which we hoped might give a remoter and more interesting ride. Suffice to say, as a touring route it was a little impractical (we rode about 70 percent of it) but as a bike packing trip it would be more fun. It's always fun to explore though and the rideable singletrack sections were a good change from the previous day's road ride. Ironically we came across the most fresh and abundant bear sign we'd seen since Canada, right after leaving our last can of bear spray in Silver City.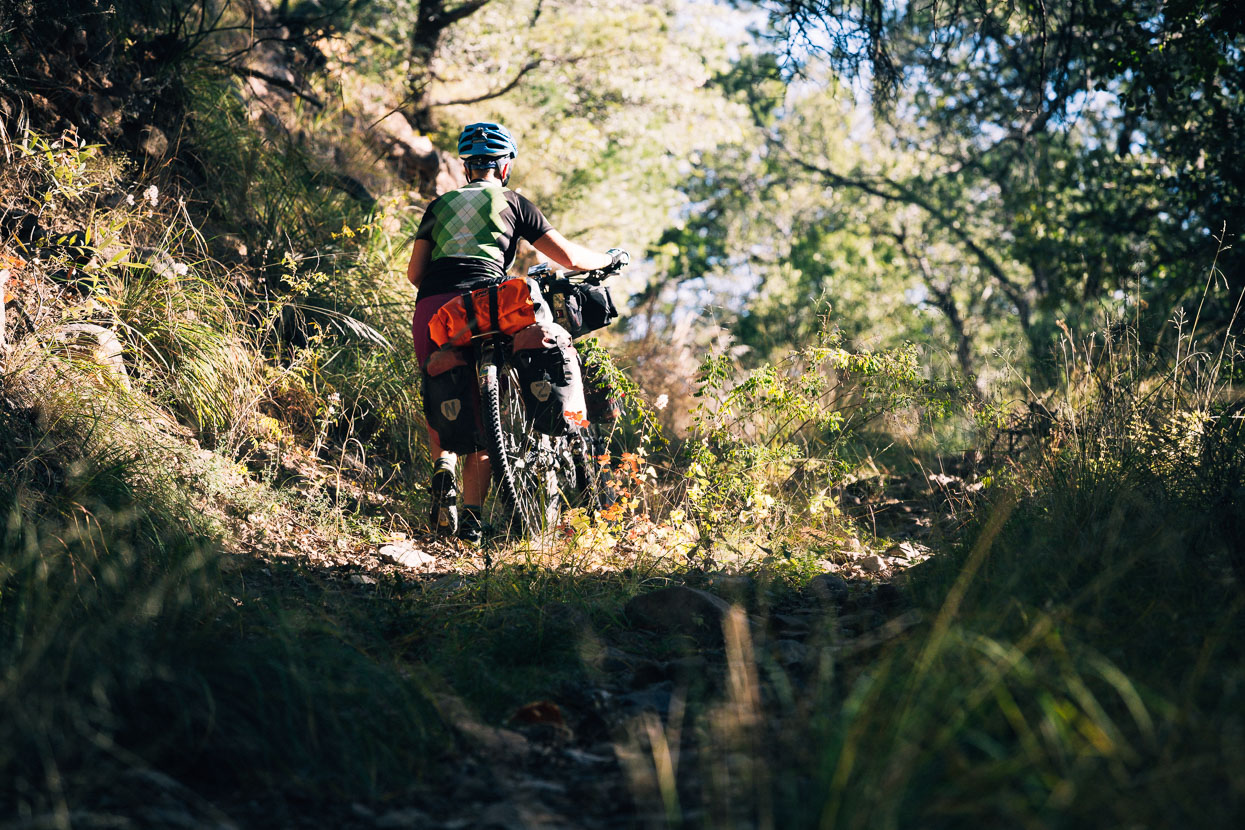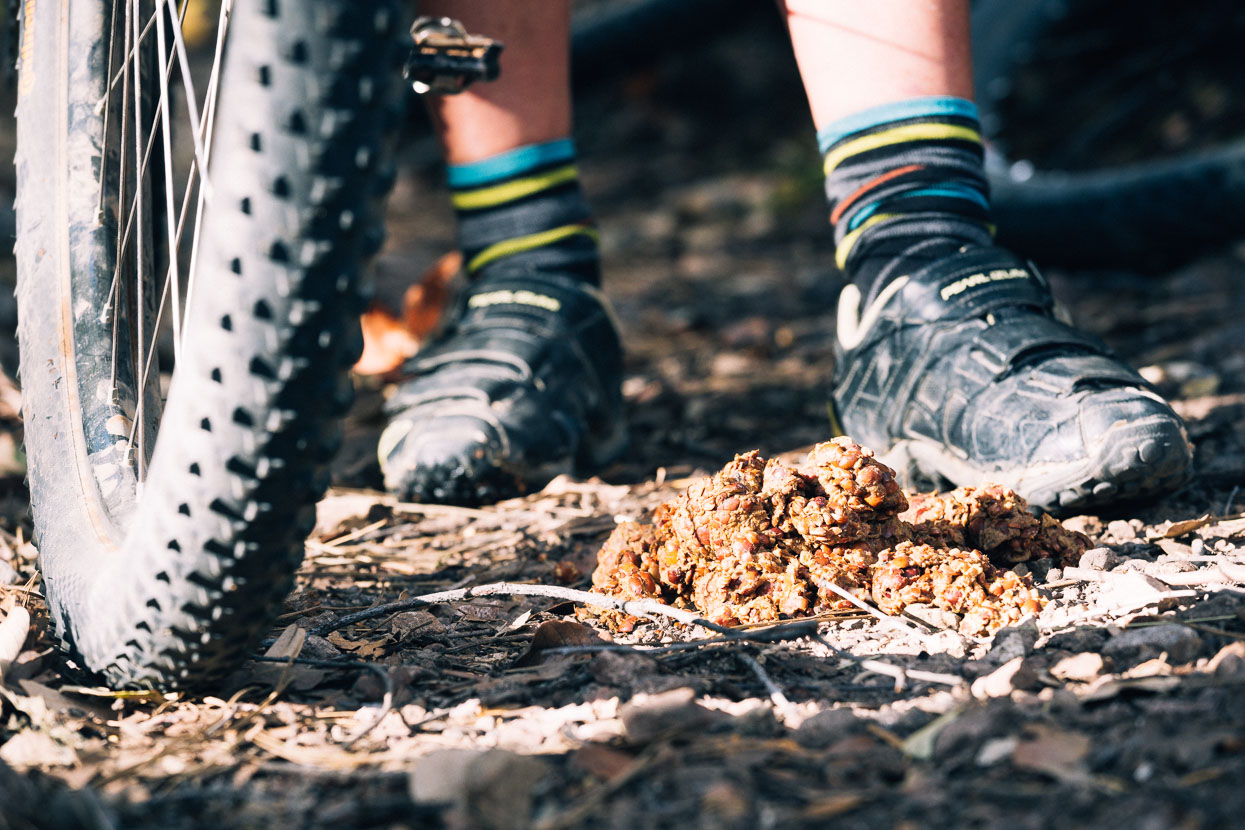 Higher elevation and a big catchment meant trees and scrub, instead of creosote bush and cactus, but the terrain was still incredibly dry.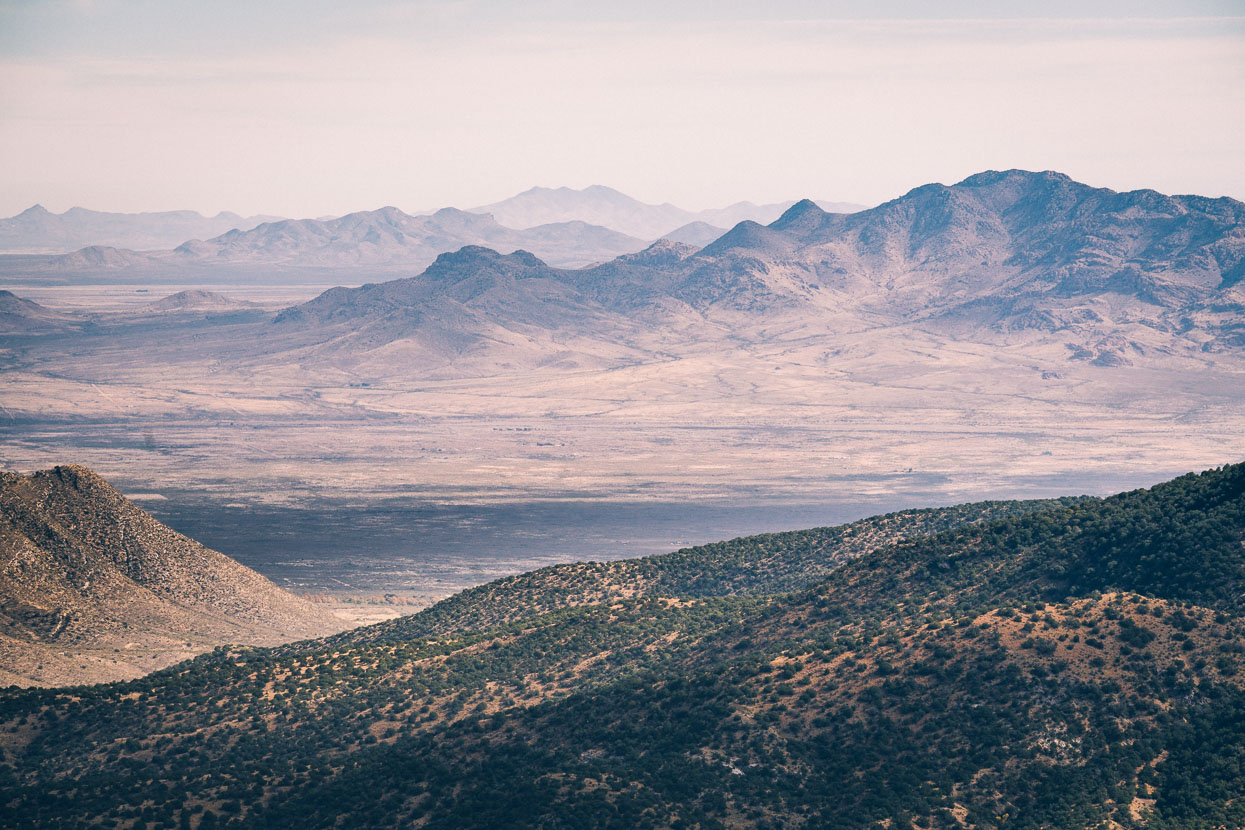 Looking back east towards the desert country we'd ridden from.
Later in the day, back down on the flat desert between ranges, we passed though Sunizona and Sunsites, arriving in the latter just on dark and in need of a campsite.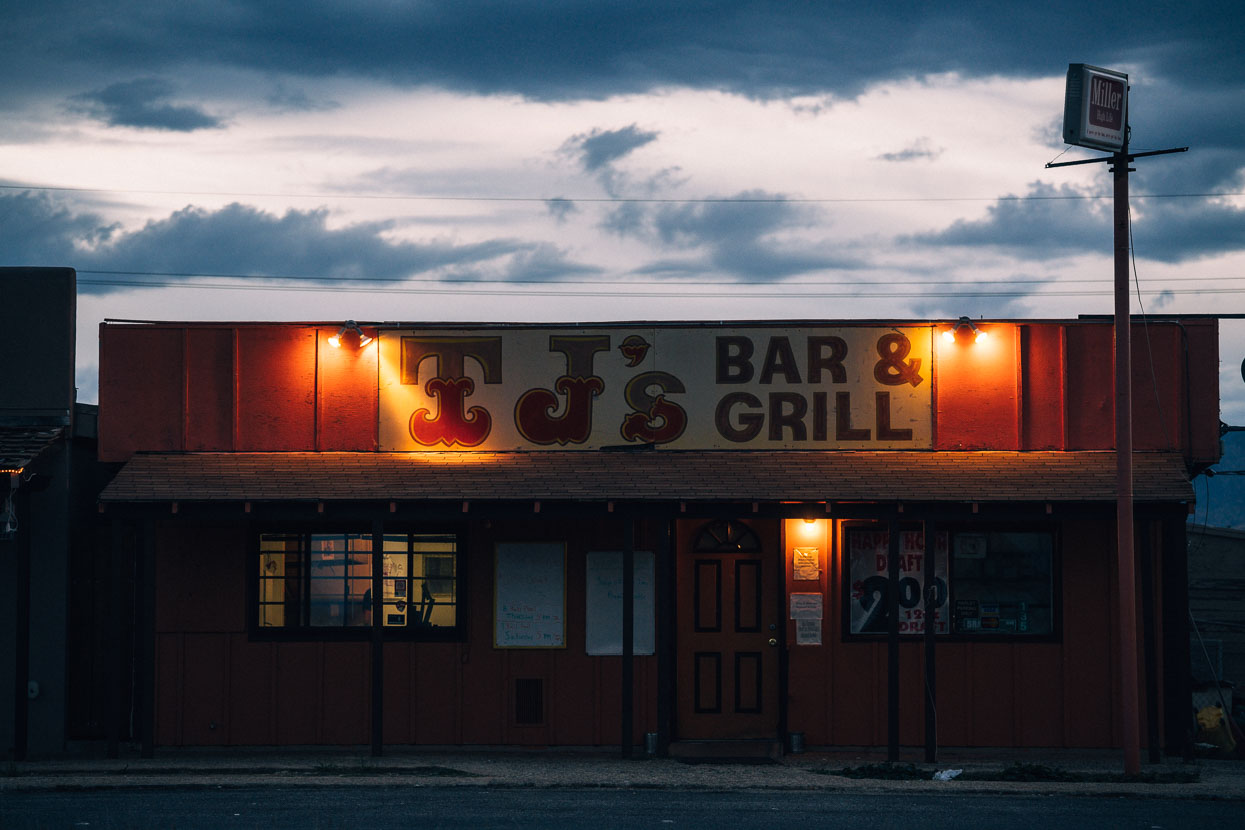 A bar and grill and the Dollar Store were the only things open, so we wandered into the Dollar Store for a snack and to ask about camping or motels. The staff offered zero options, and as we considered our next move a diminutive lady of senior years approached us, enquiring if were looking for somewhere to stay. She looked like the kind of old lady that might faint if you shouted too loudly, so we were surprised, when with a very small voice and a look of mild concern she asked if we would like to stay with her.
It just took a few moments to establish that her house wasn't too far away and that she would wait while we ordered some food from the bar next door. What followed was an insightful and fun day staying Angie and Arthur in their small home in the shadow of the Dragoon Mountains, our next singletrack foray.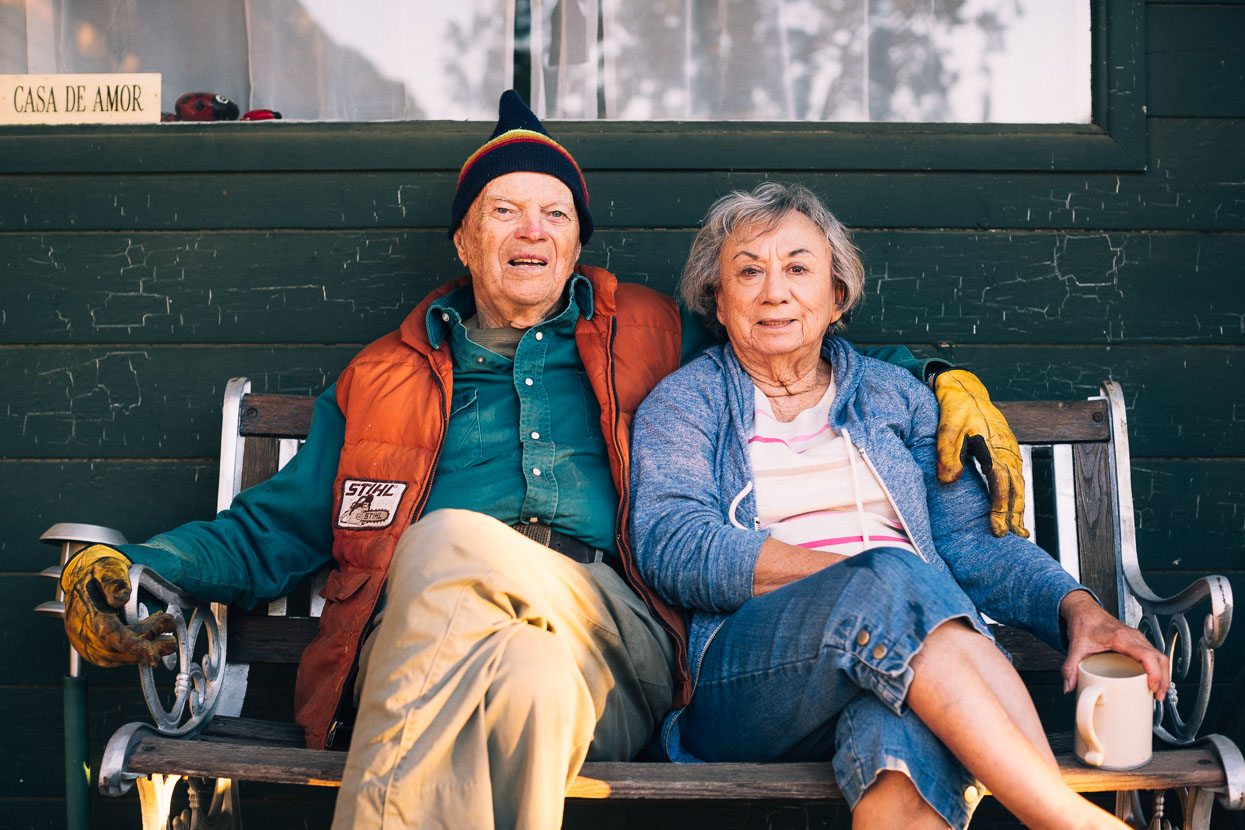 Angie's family had emigrated from Mexico a couple of generations back and Arthur had owned a construction business. A dust covered Klein on rollers in the lounge had been Arthur's pride and joy until both cancer and a heart attack took their toll on his body. He'd ridden all over the south west on the bike and was very proud of it. Now in his late eighties, and despite his illnesses Arthur was still energetic and alert and very inquisitive as to our origin and journey. His hearing was terrible so every answer was repeated three times and conversation became exhausting. Angie invited Hana to the local senior ladies exercise class early the next morning, while I battled on with Arthur's irrepressive curiosity.
Breakfast at the local cafe followed and then Arthur asked us to help him split a pile of chainsawed trunks that had lain in the back yard for months. The log splitter wouldn't start, so the day was filled with a drive to his friends house to drop it for repair and a drive to Willcox to buy a new battery, where Arthur insisted on taking us to his favourite restaurant for lunch.
Warm, gale force winds blew all day, kicking up giant dust storms and hurling big tumbleweeds under the truck as we drove the flat roads around the valley.
In the late afternoon we finally got to the pile of wood, the three of us working flat out for two hours to split the tree trunks that would keep Arthur and Angie warm for the winter. A job that they'd had no one else to help them do.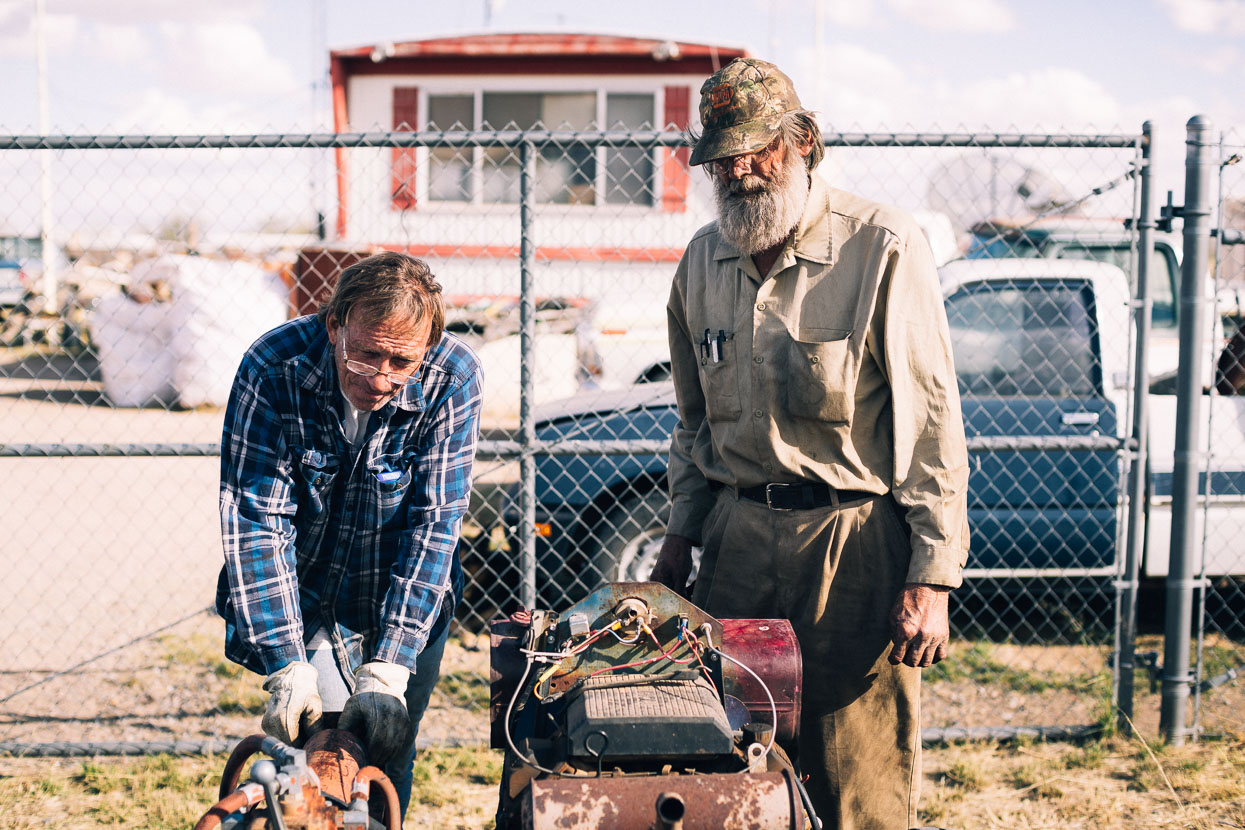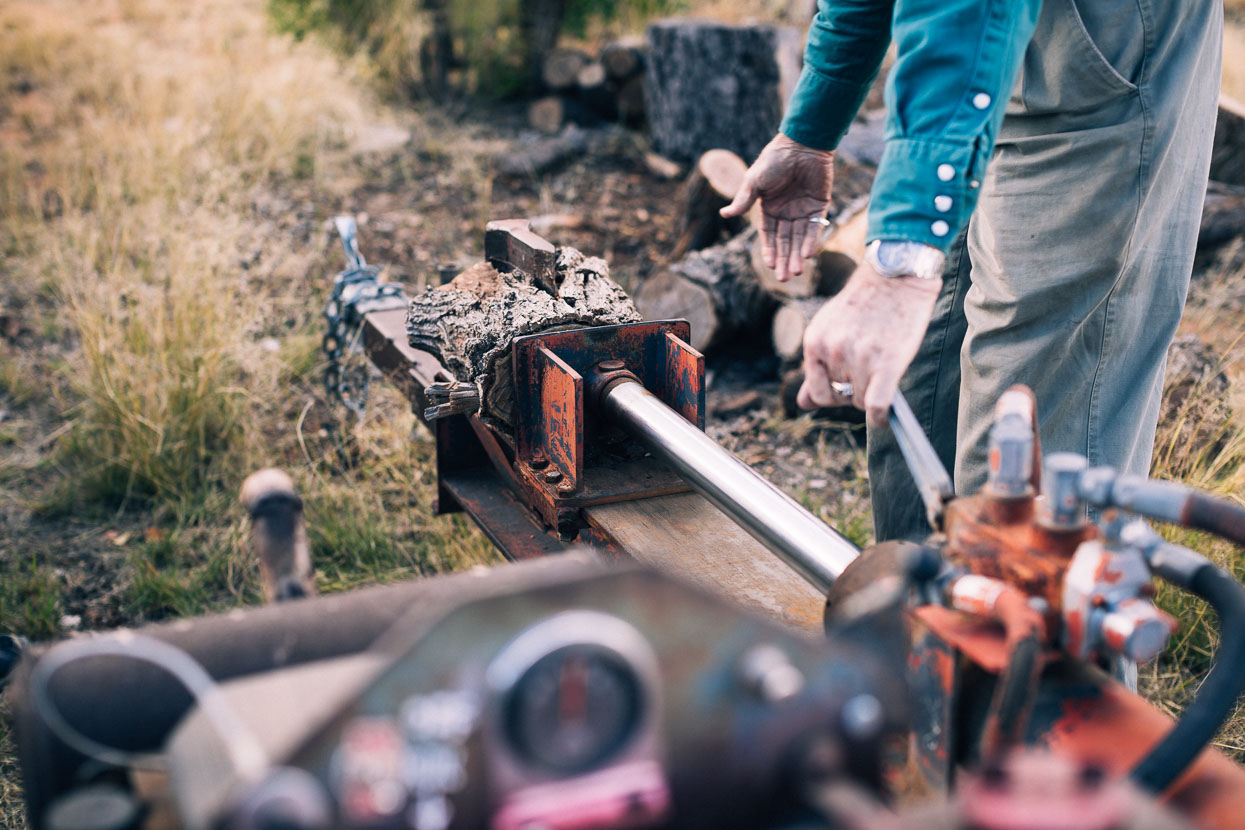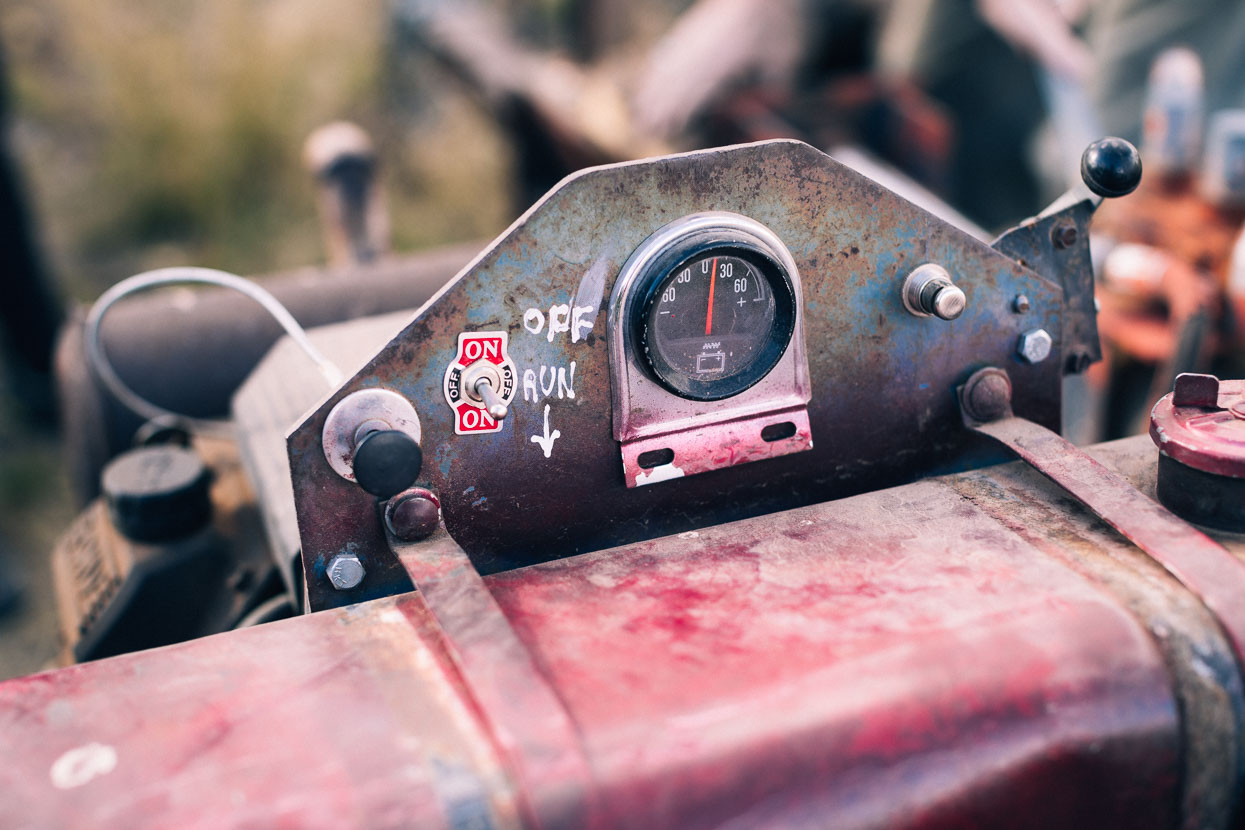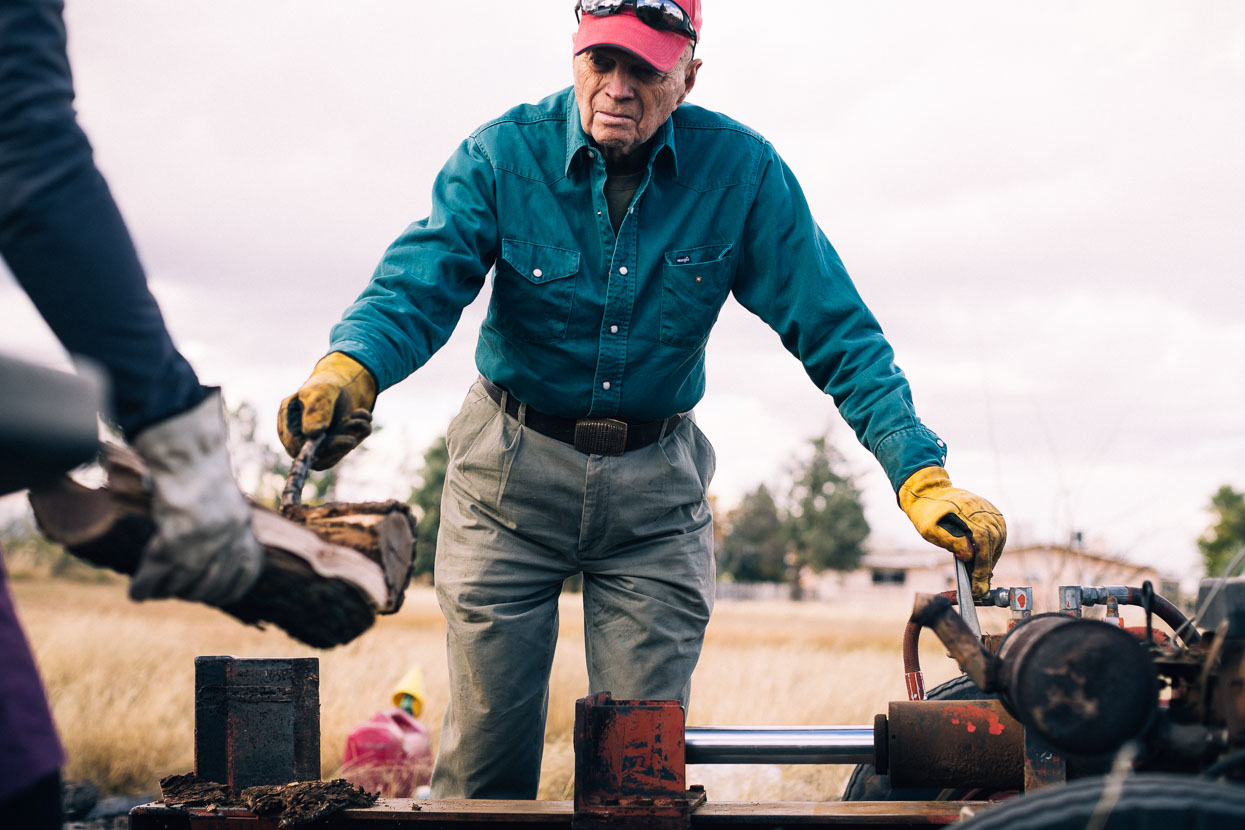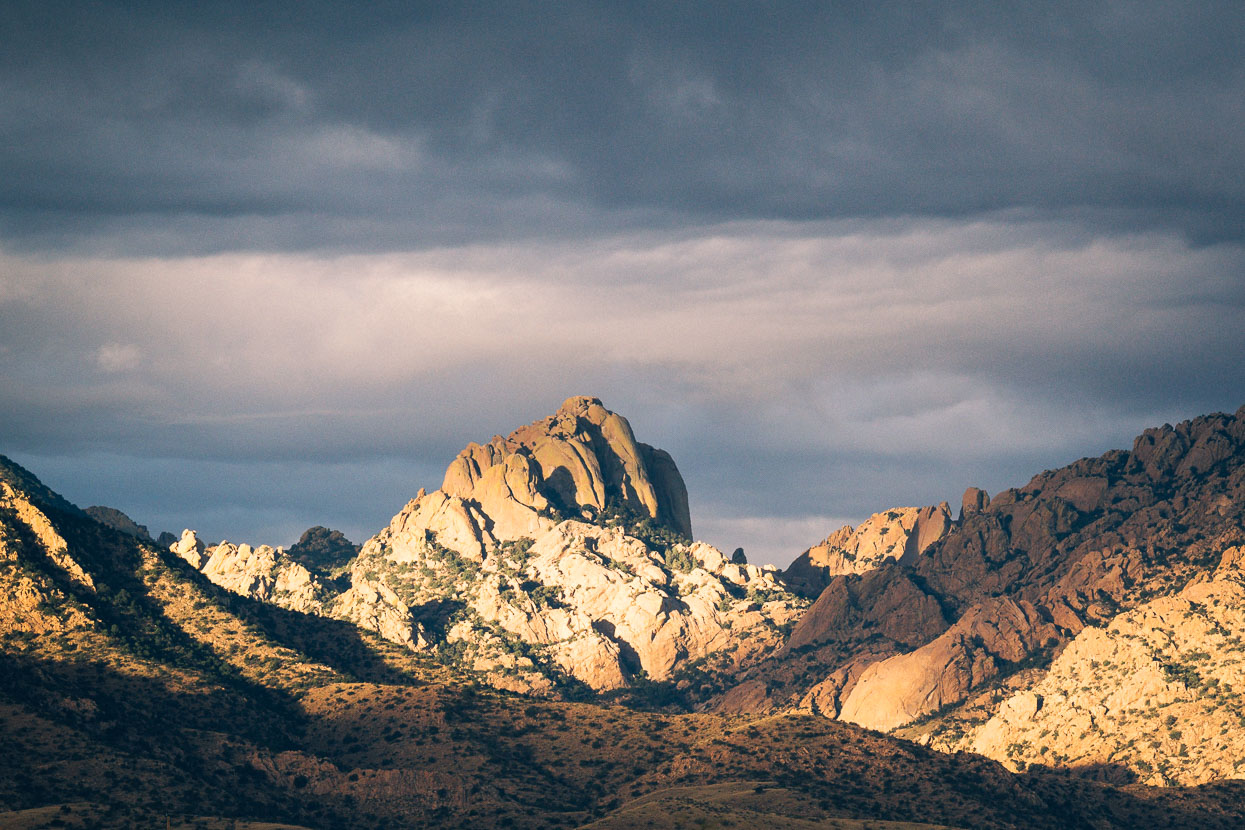 The next morning we left early to cross the Dragoon Mountains via a horse and hiking trail that we knew of from a previous climbing trip to West Cochise. Collectively the area is known as Cochise Stronghold, famous as the labyrinthine sanctuary of Indian chief Cochise and his tribespeople and followers who hid here from the US Army. Cochise's remains are reputed to be hidden deep in the range.
These days Cochise is a well known rock climbing area for the adventurous; famous as it is for sparse bolting and adventurous routes. Even accessing the climbs can be an adventure as you tackle arroyos and rock slabs.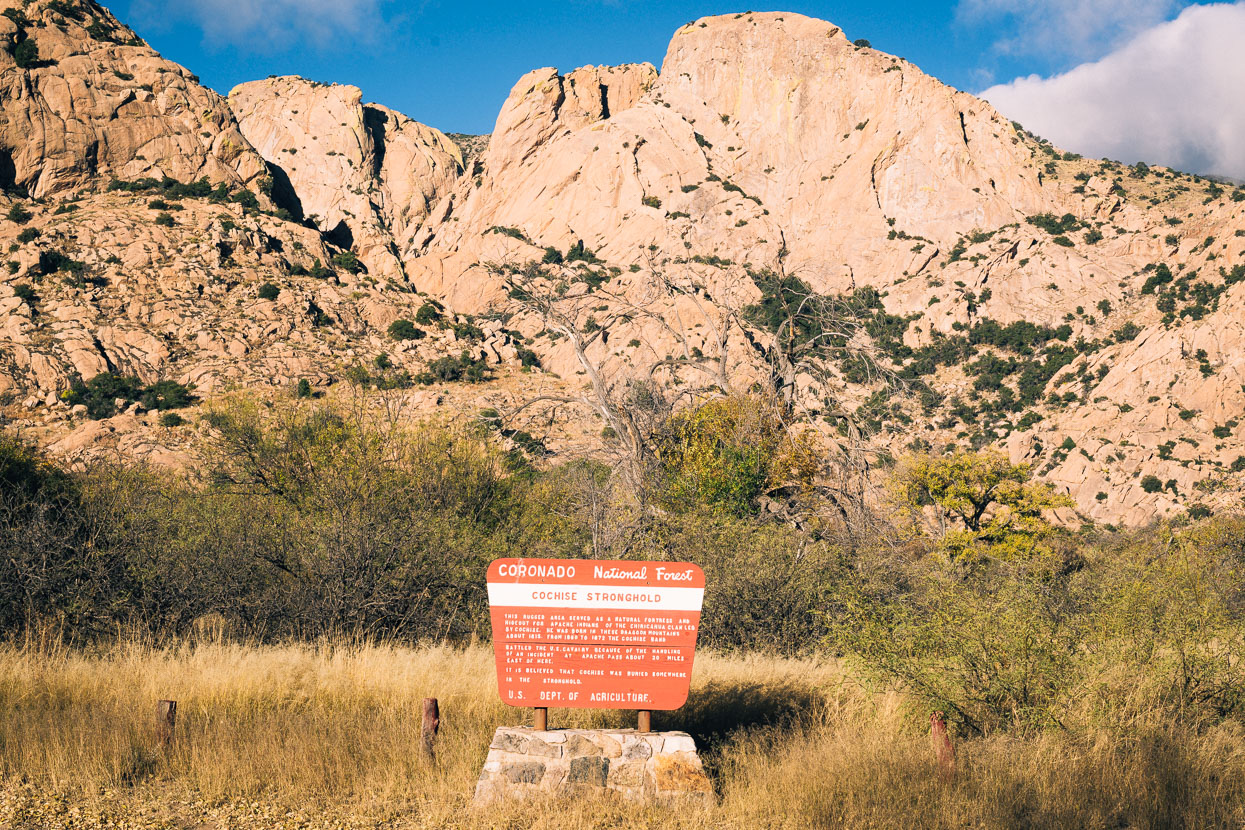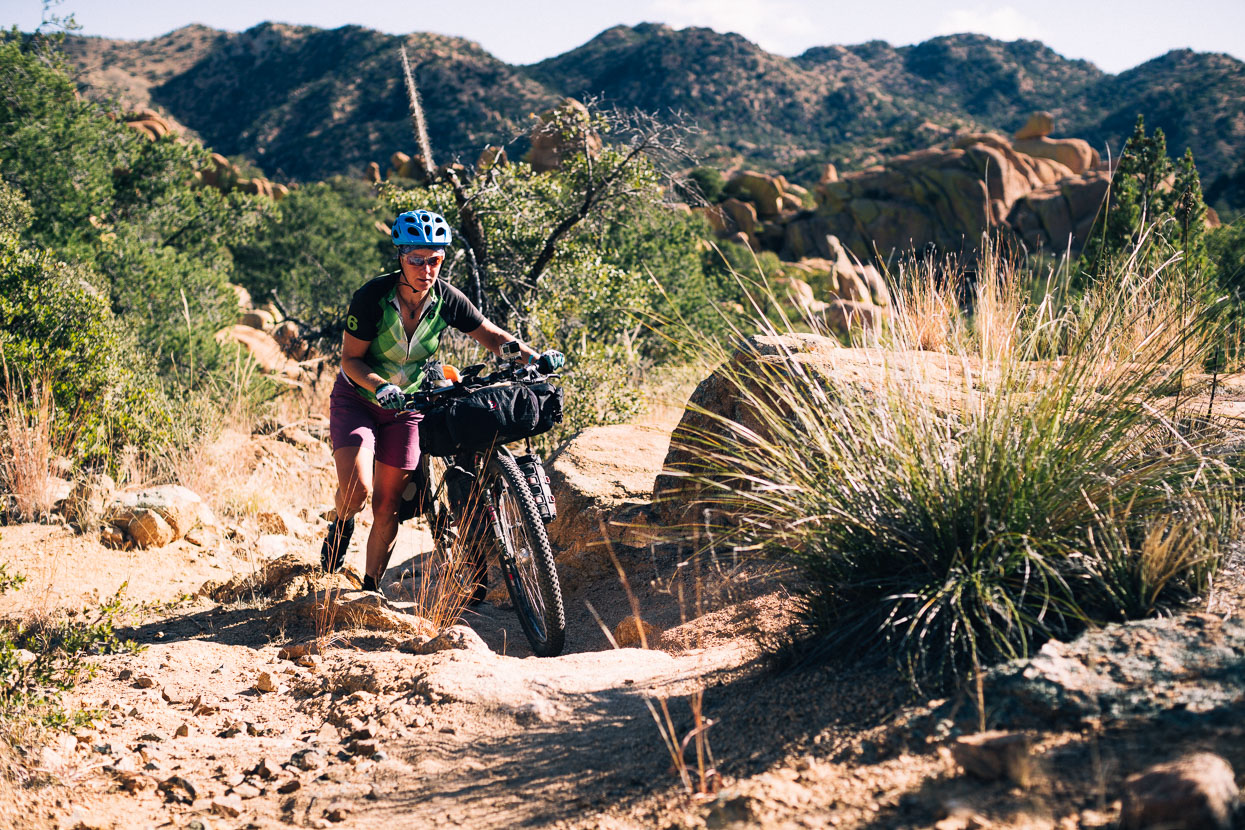 Wanting to take another peek at one of the coolest places we'd climbed during our 2009/2010 roadie, we rode to the East Cochise campsite/trailhead and picked up a walking trail that crosses a saddle over to West Cochise. The trail would be mostly rideable on an unloaded (or very lightly loaded) bike, but for us the water bars, rocky dropups and tight corners necessitated short sections of walking on the way up. It's not very steep, so there was plenty of rideable stuff too. From the saddle it drops more steeply but was 99% rideable down to the more primitive West Cochise trailhead where we picked up the 4WD road that skirts the edge of the range in a southerly direction out to the highway.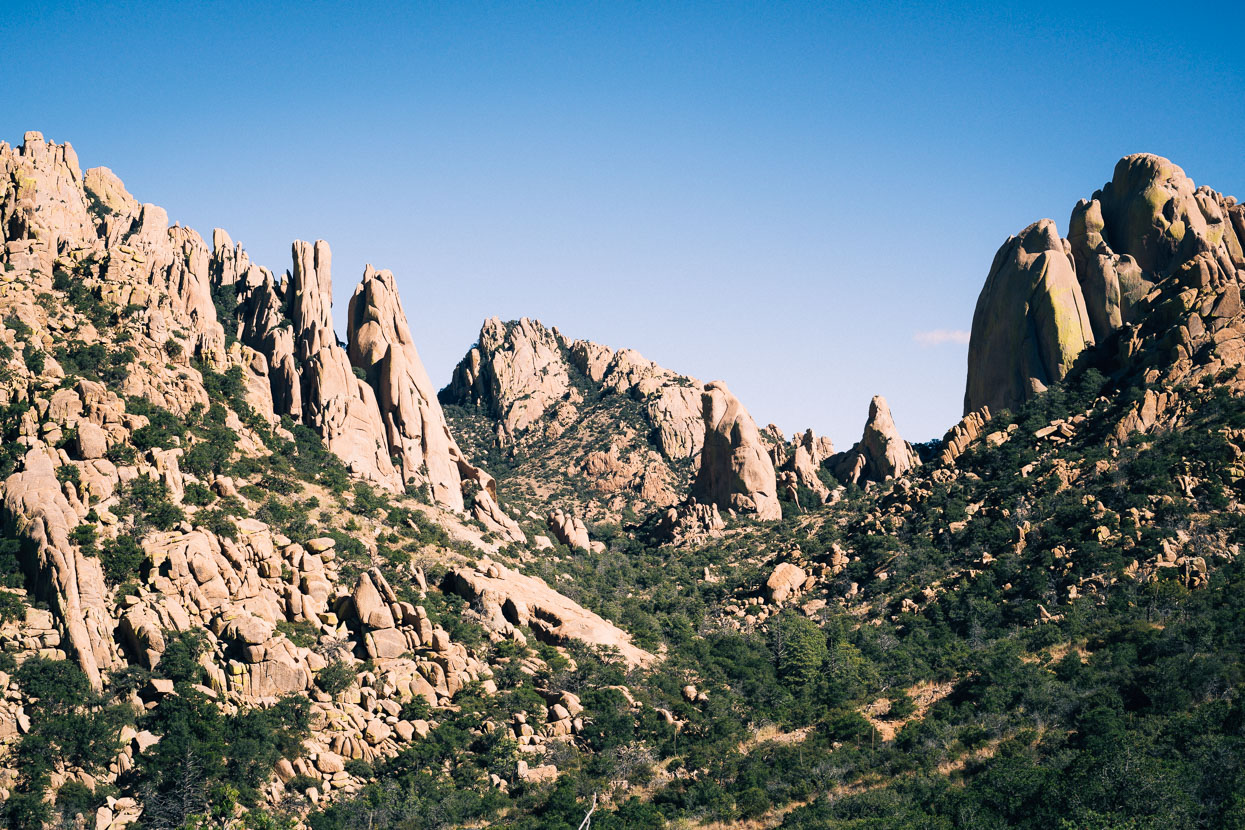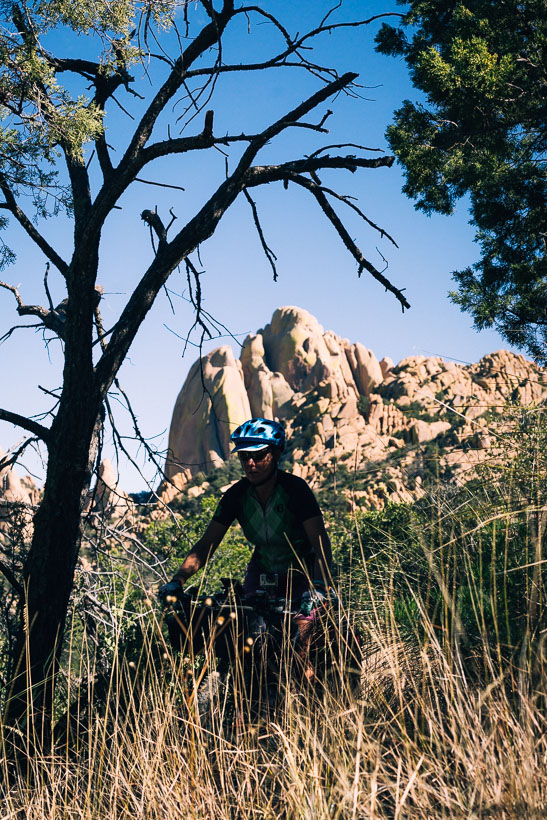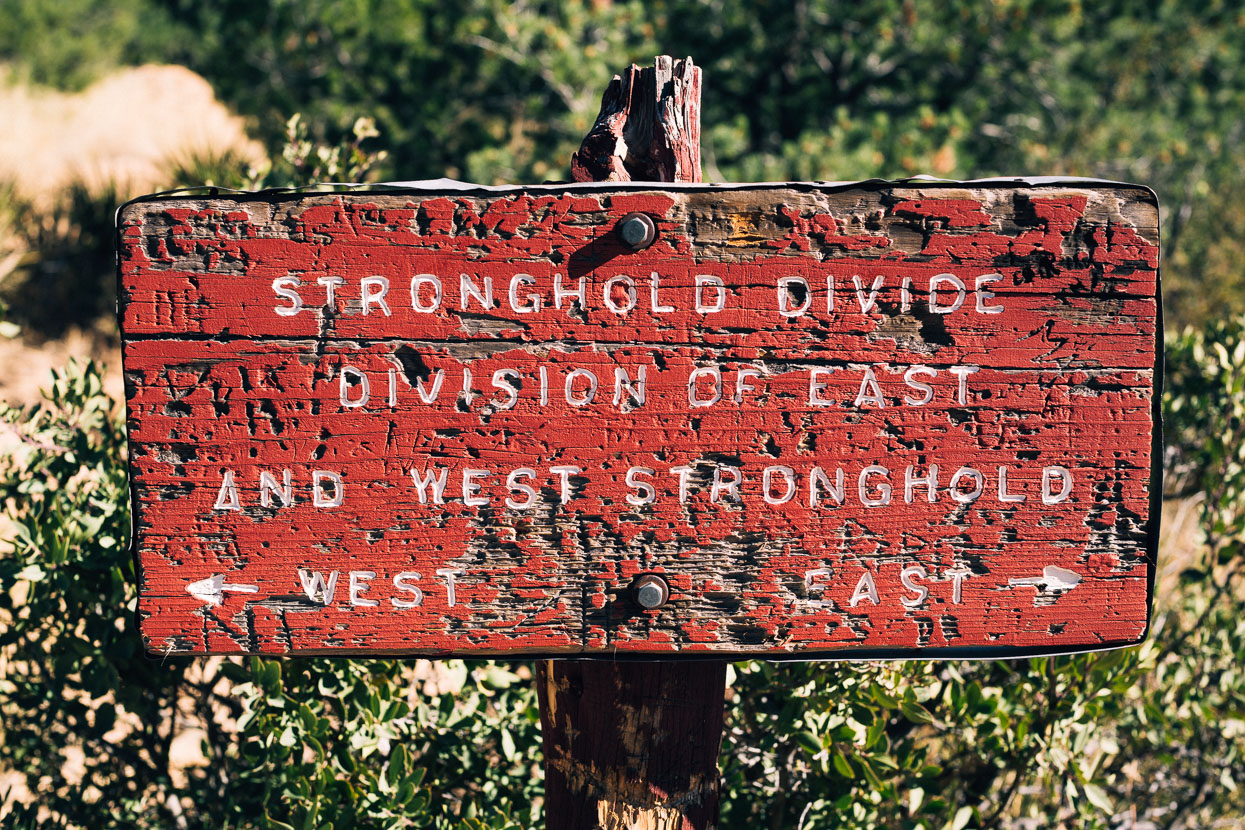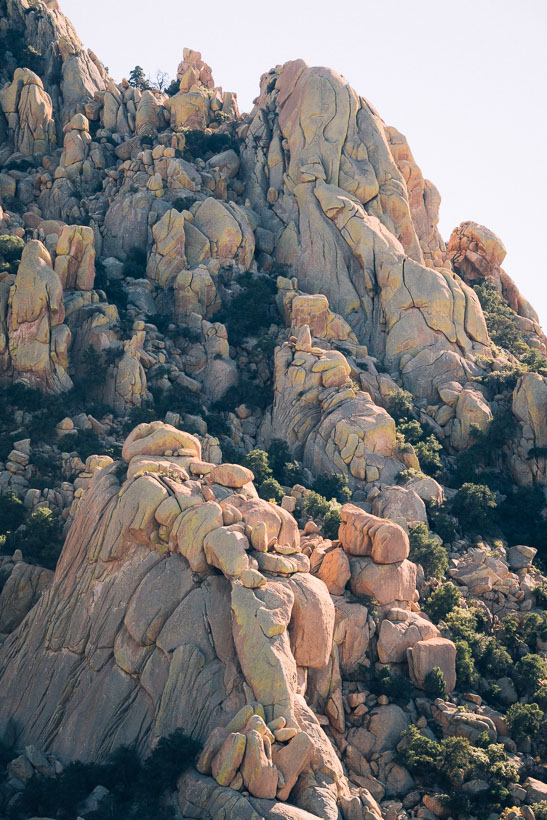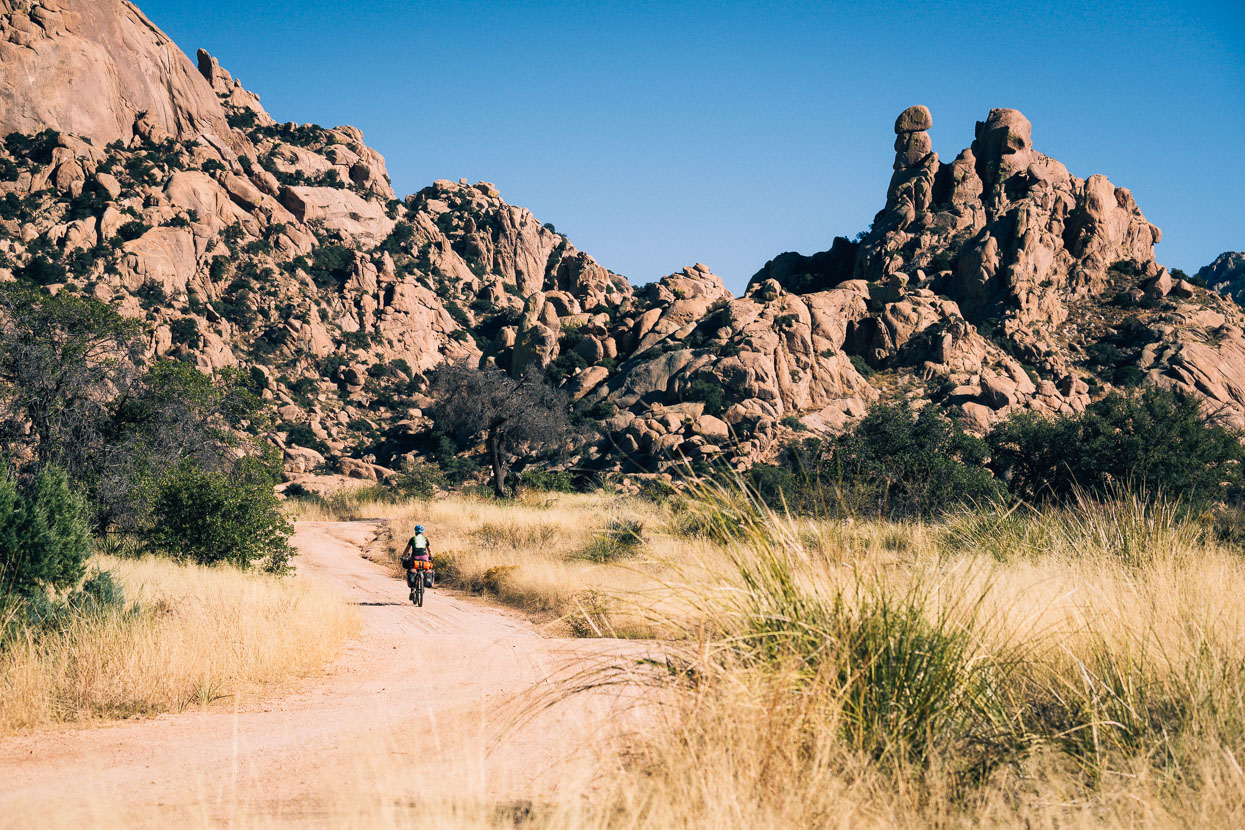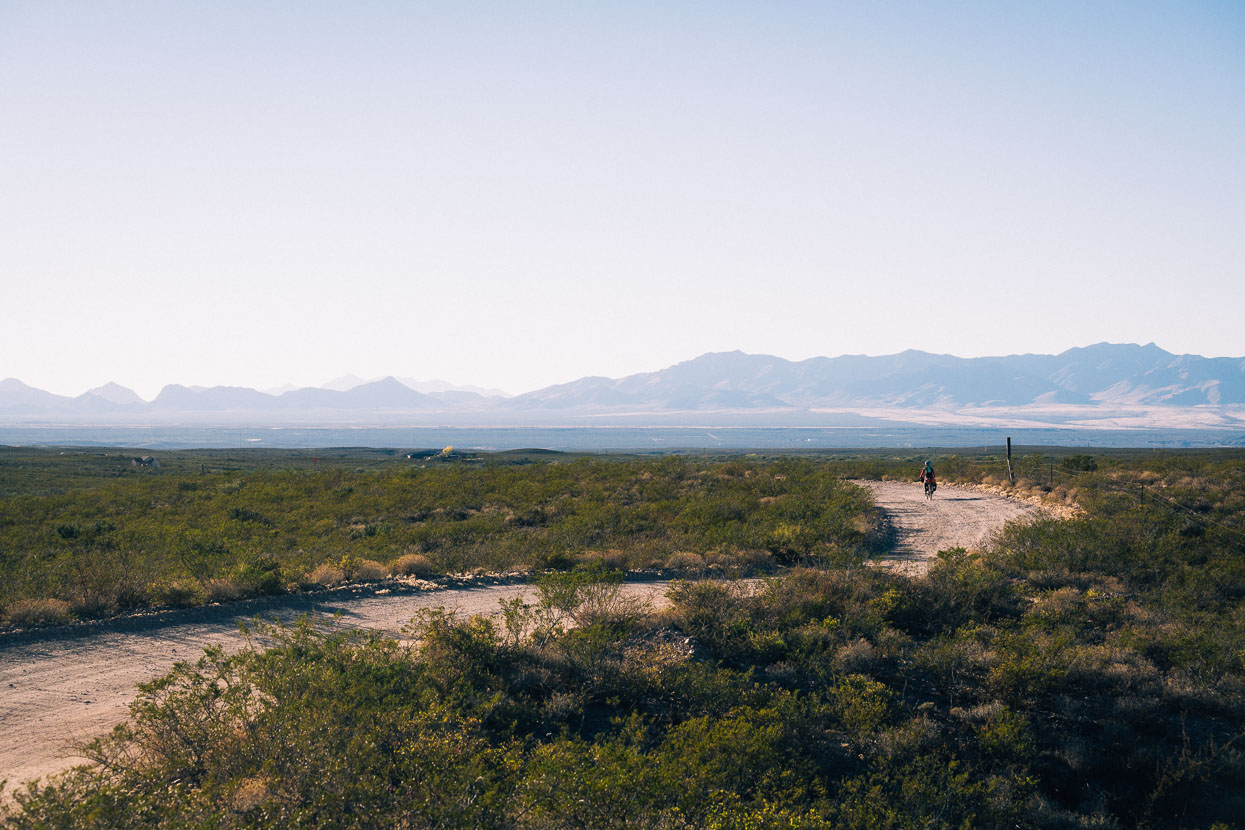 Tucson followed, and there we took a week off to do some long-term trip planning, catch up on blogging and enjoy sleeping in a bed for a change. We had a night in a hotel, a few nights at a cheap Air BnB and a couple more with Warm Showers host Ben Andrews, who was great company to stay with – thanks Ben!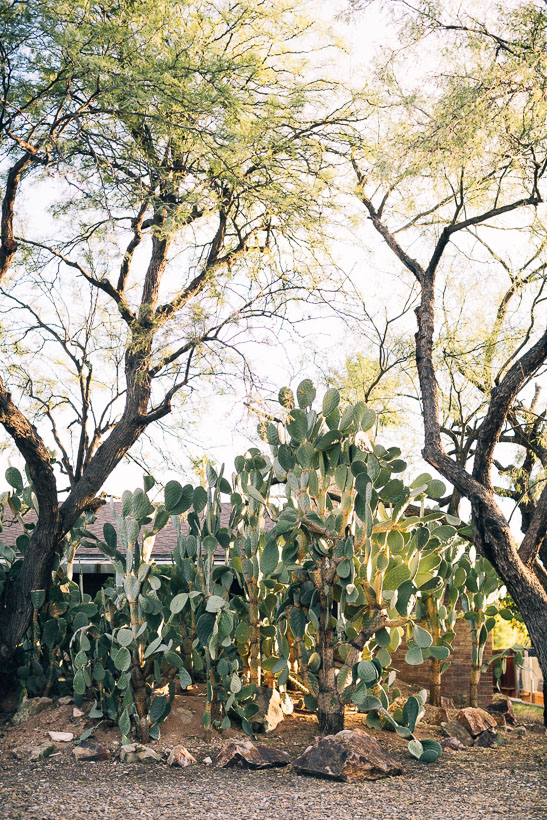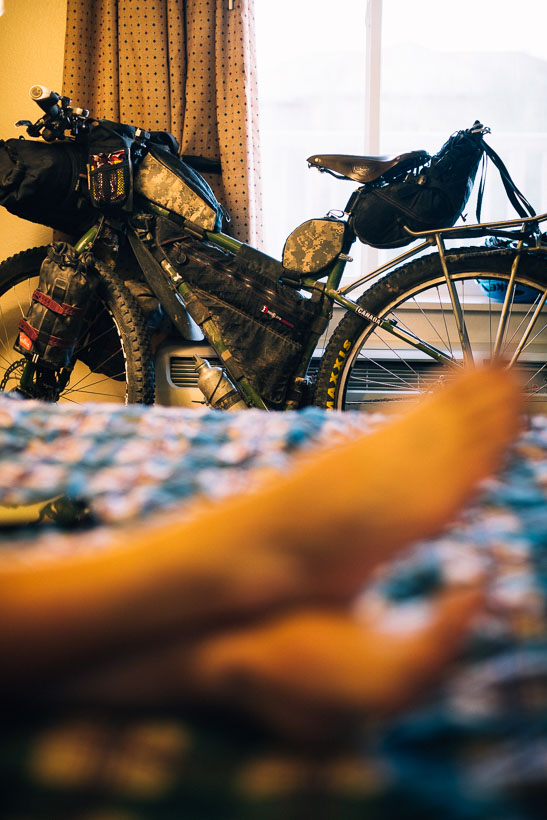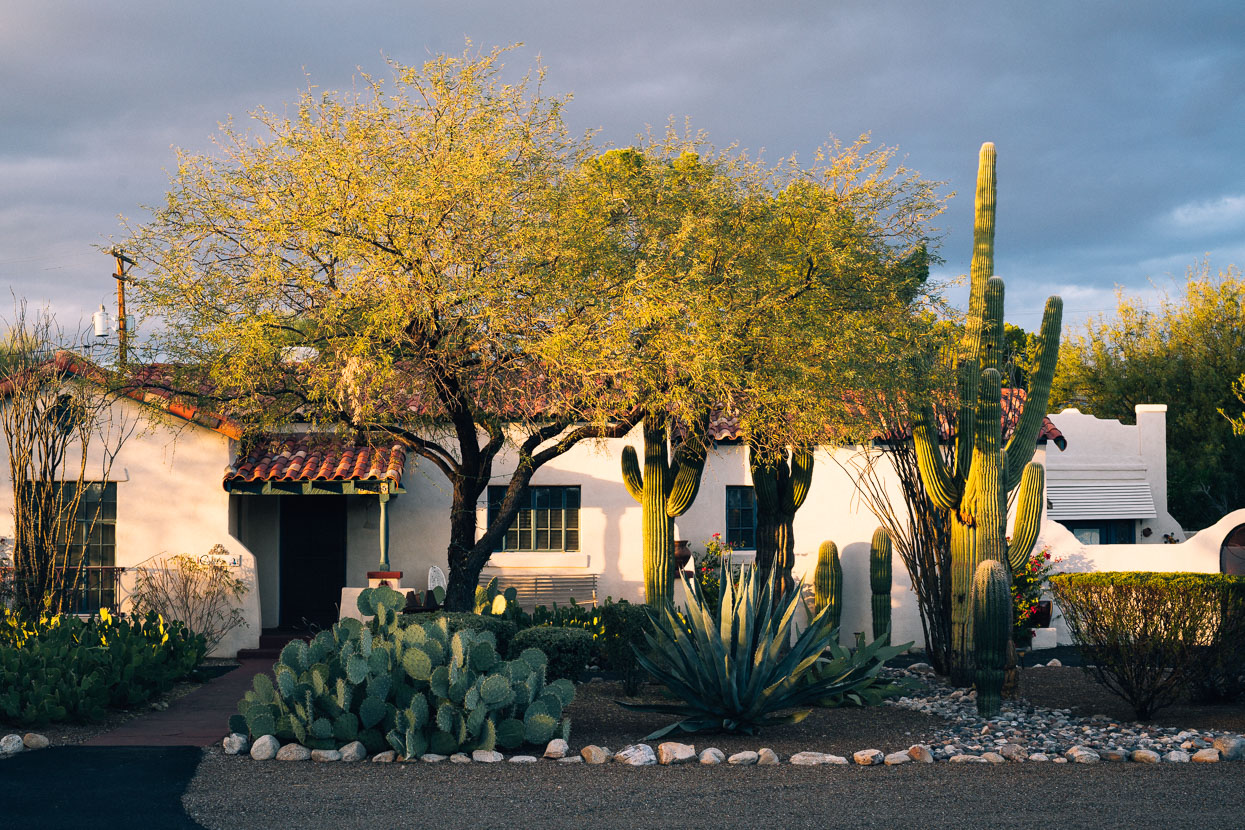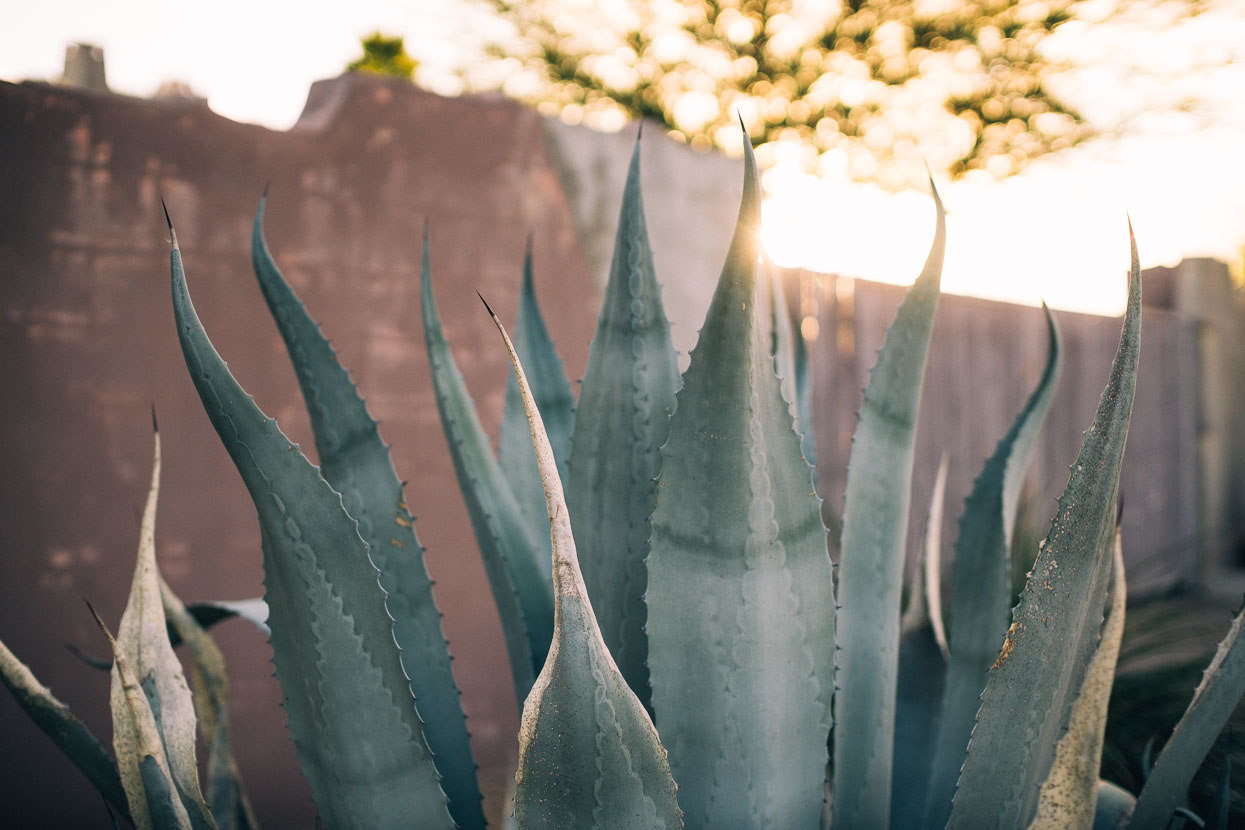 While our onward planning was not in any great detail, we wanted to figure out a rough timeline for the ride through to Ushuaia, Argentina. A great many unknowns surround our exact route and we'll plan that as we go, but we did want to get an idea of when we might finish, and how the optimal seasons line up for South America. At this stage, assuming a contiguous ride, we're aiming for a Southern Hemisphere autumn finish, 2018! A ways to go yet.
Tucson marked our lowest point in elevation in several months, and we were enjoying the mild weather for a change. Desert surrounds the city and cactus is the number one garden plant.
Tucson is also home to a very busy Air Force base, and various military aircraft practicing manoeuvres were a common sight over the city. We spent an afternoon out at the air force museum which contains a huge range of military and civilian aircraft, including a B29 Superfortress, which of course elicited all sorts of memories of my boyhood fascination with such things.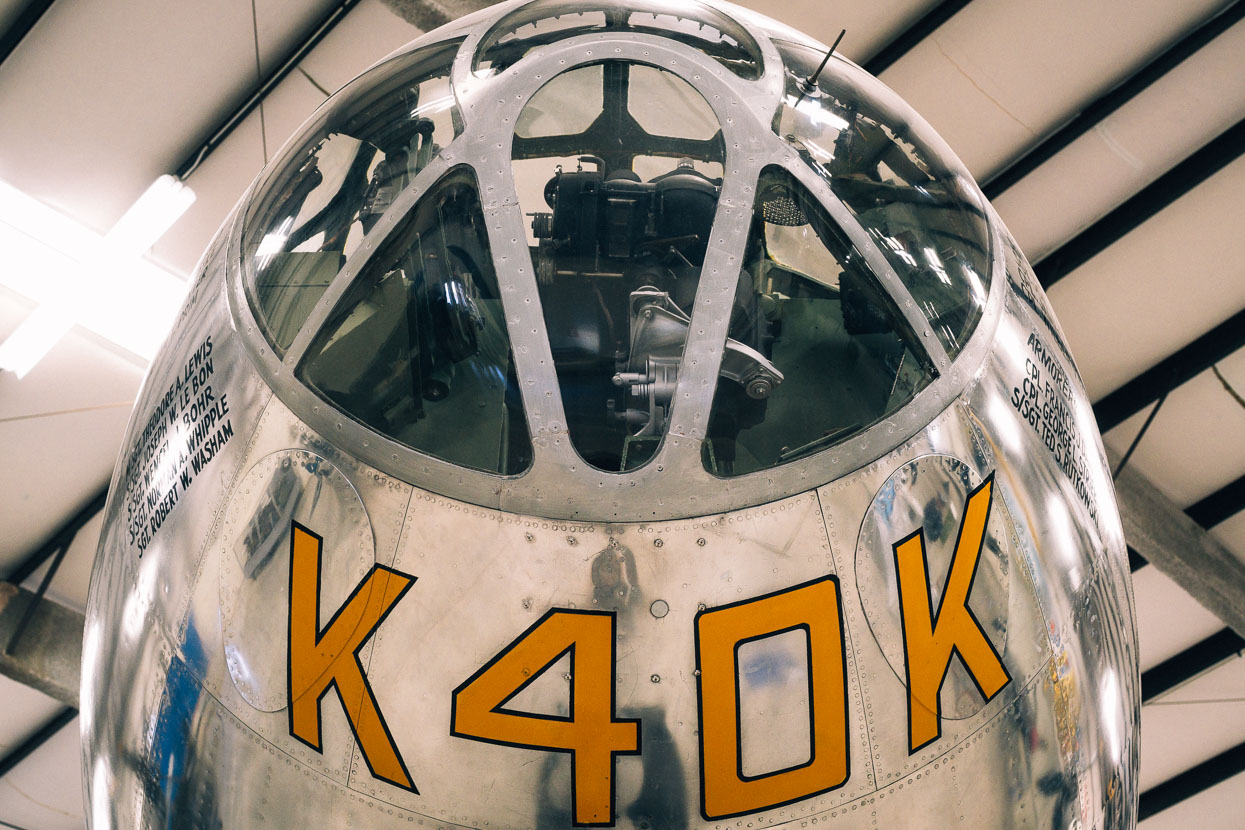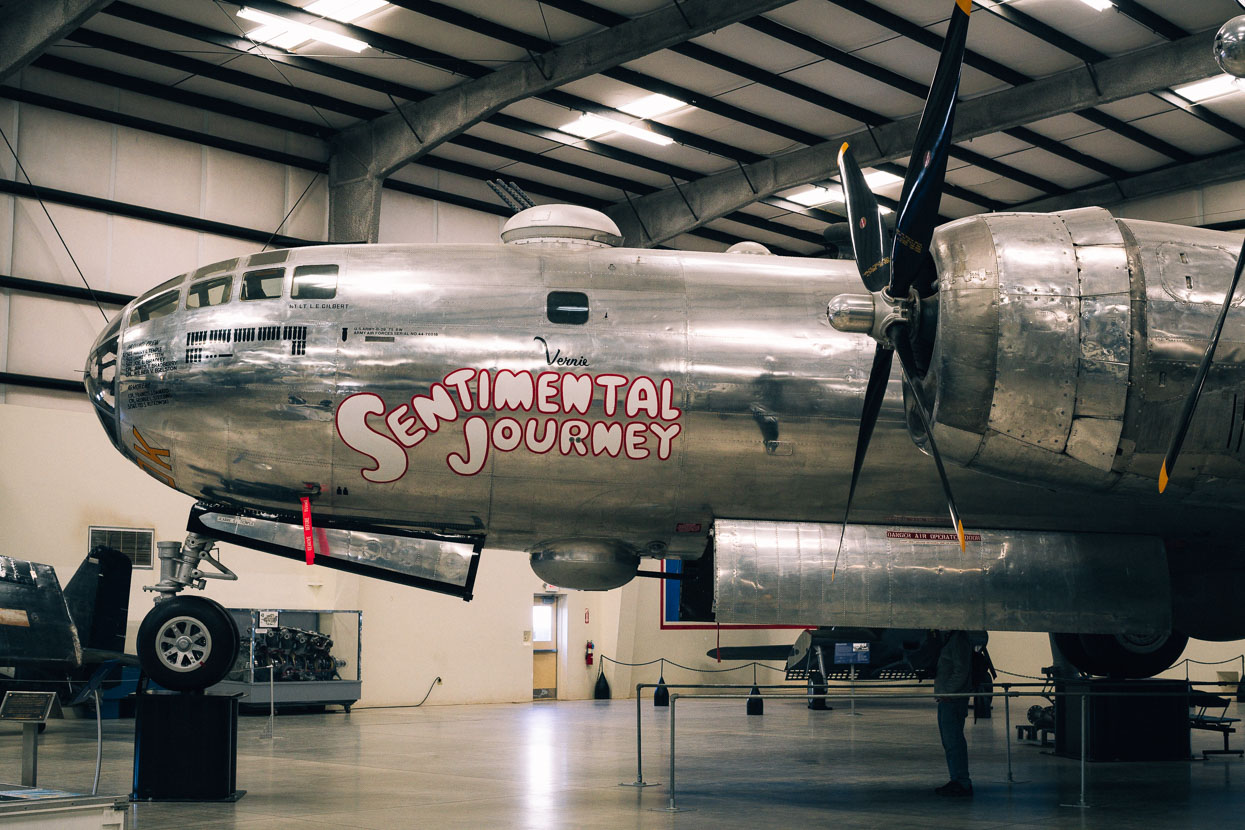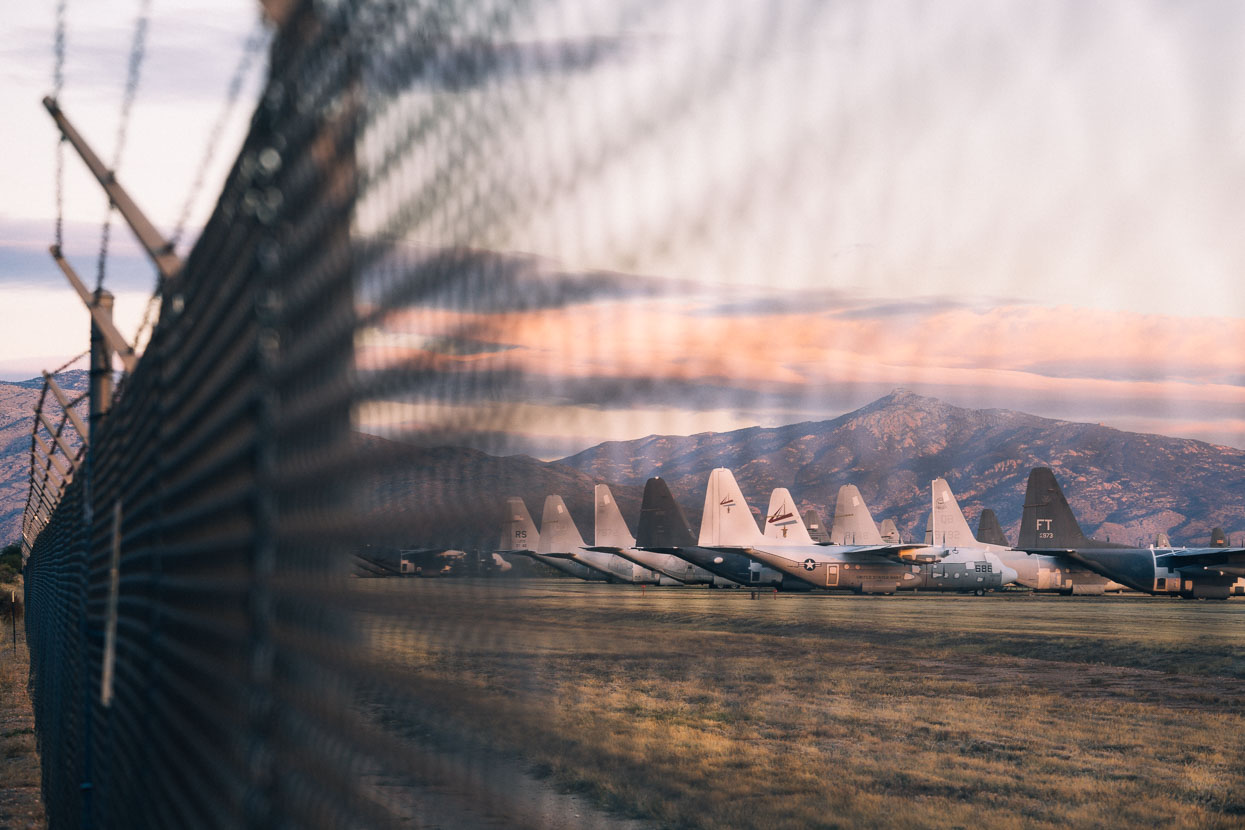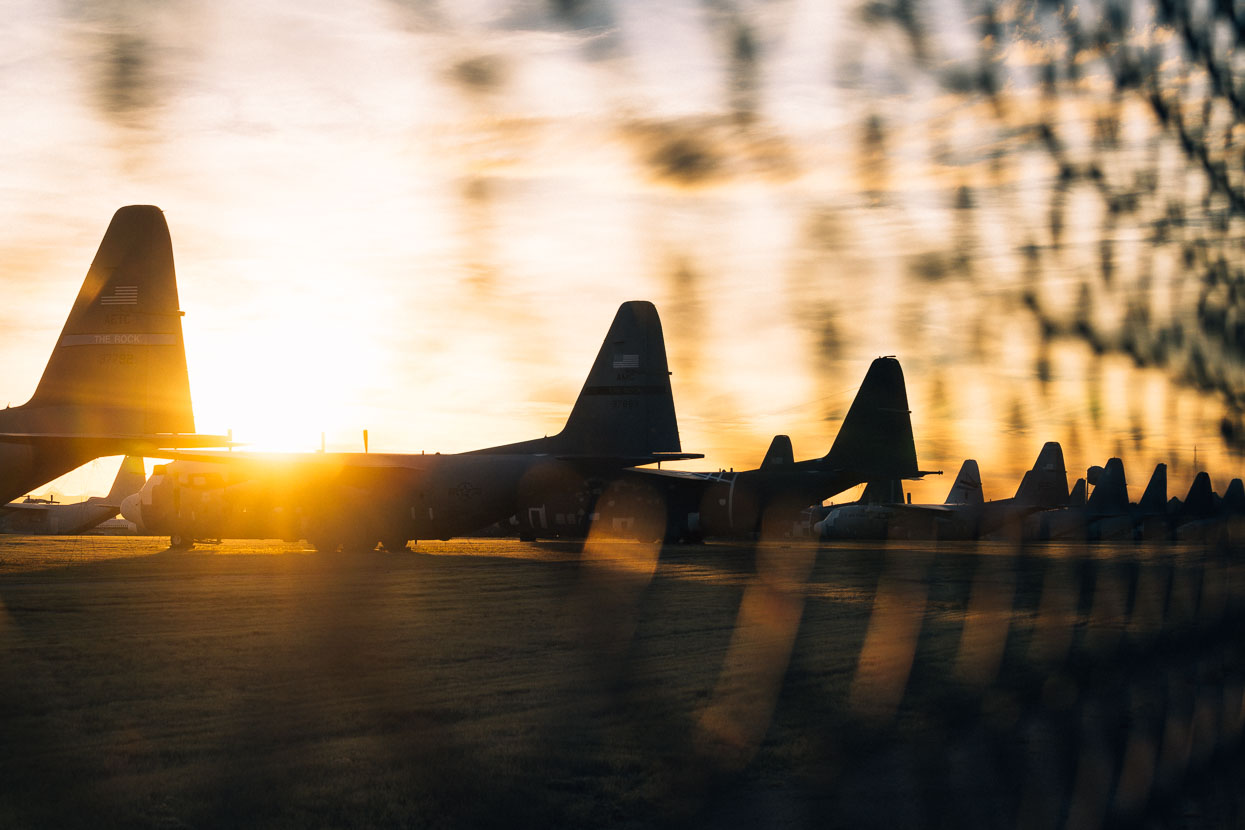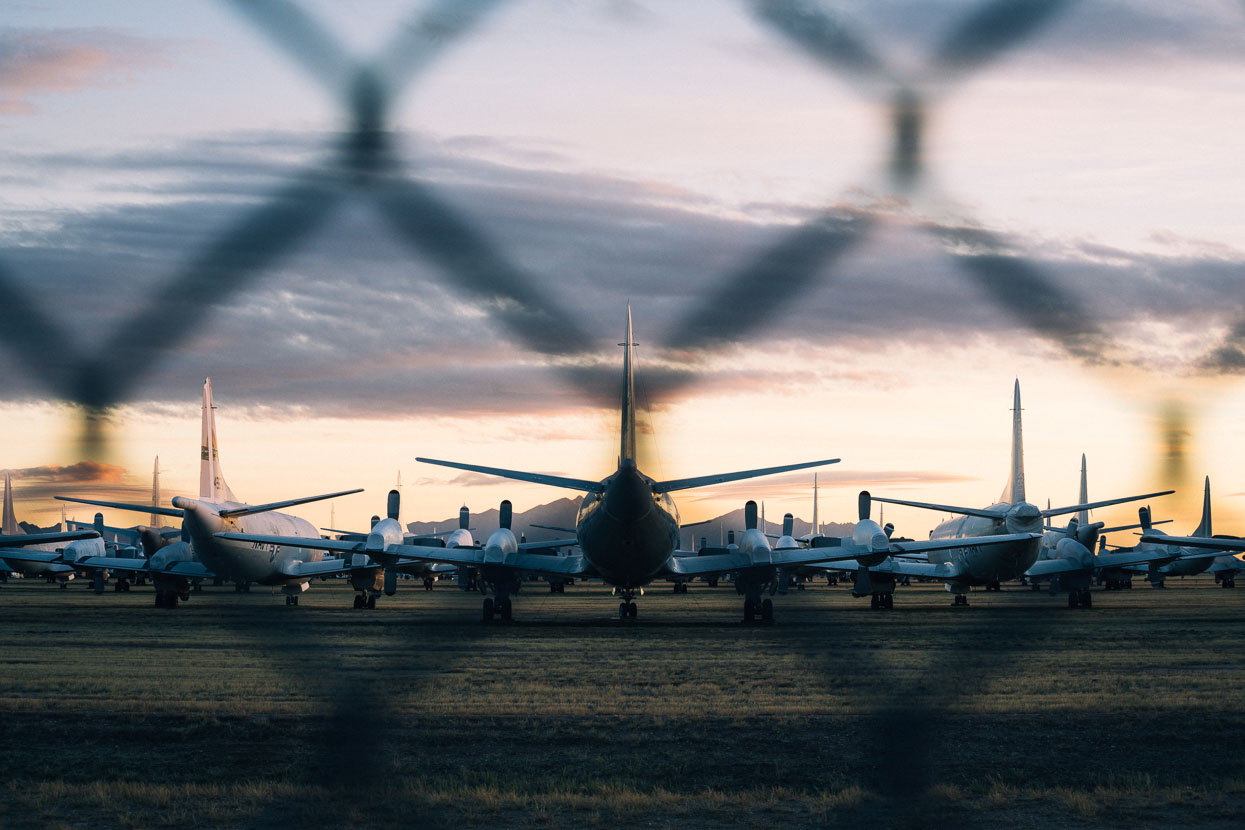 These fascinations linger though so I was also keen to check out the famous 'Boneyard' where many hundreds of surplus-to-requirement military aircraft are mothballed and sit covering a massive area of the desert, right on the edge of the city. The desert's dry climate and alkaline conditions are perfect for aircraft preservation, apparently. The more interesting, unique or rare planes are sometimes sold to musems and private collections. During one of the USA's nuclear arms-reduction phases B52 bombers were stored here and destroyed by a giant guillotine which would chop them into five pieces.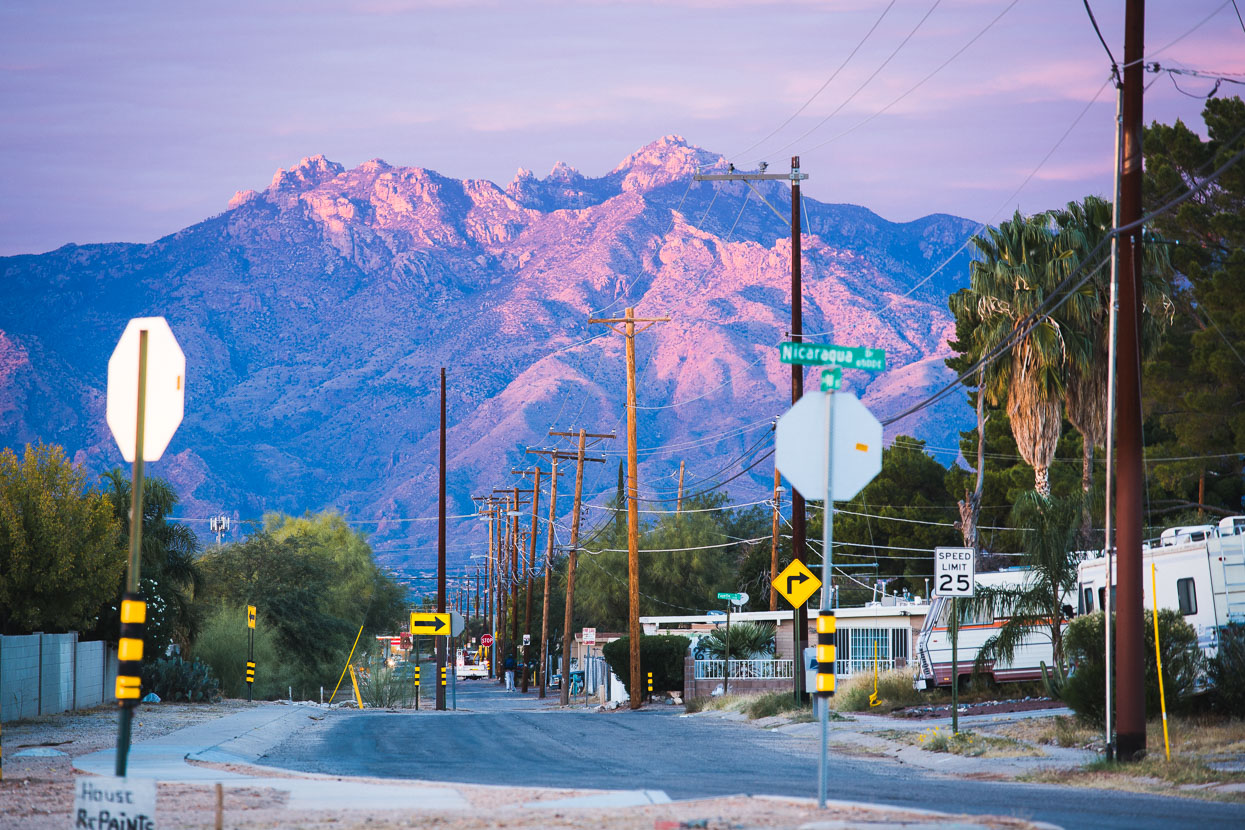 Mount Lemmon dominates the skyline from anywhere in Tucson. Despite two visits now we still have not been up there.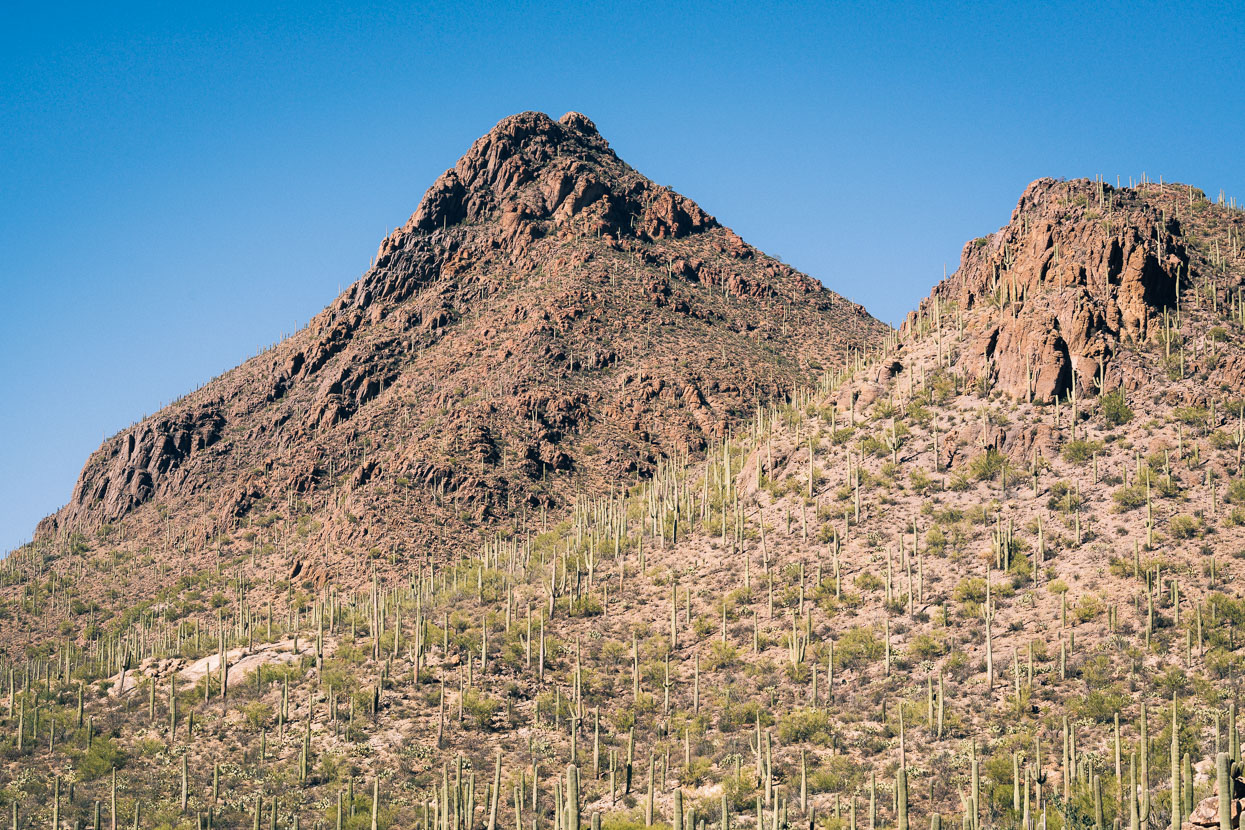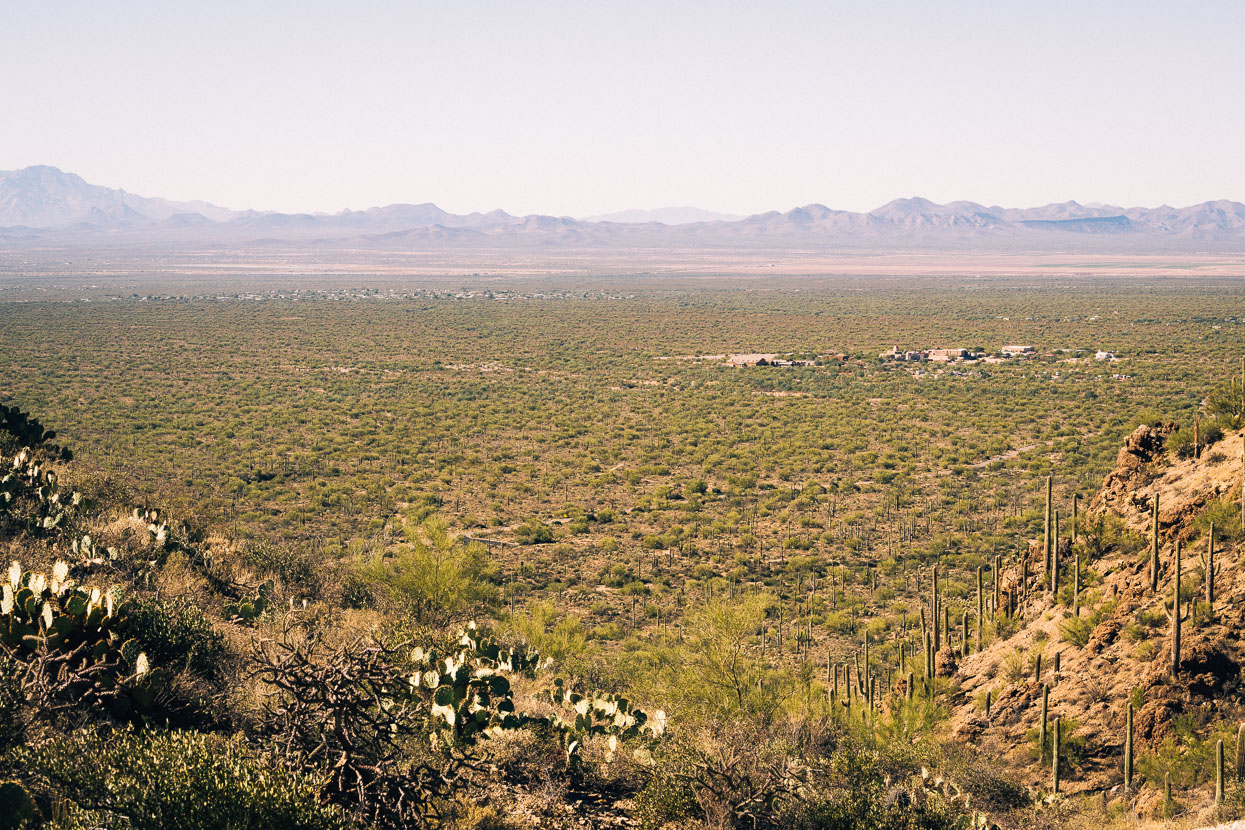 We left the city via Saguaro National Park. Saguaro are the sometimes trident-forming cactus that are an iconic symbol of the south west deserts. This made a very easy escape from the city via quiet roads and fun descent towards the Arizona Sonora Desert Museum.
As bicycle-based travellers we don't tend to feel compelled to check out 'touristy' activities. Aside from tending to be expensive, we usually feel quite satisfied with the landscapes and animals that we see untethered in the wilderness. But the Desert Museum was right on our route and seemed a good opportunity to see a few animals we might not have otherwise seen, including a Gila monster, lynx, fox and puma. The hummingbirds and nearly extinct Black Tailed Prairie Dog were entertaining to see also.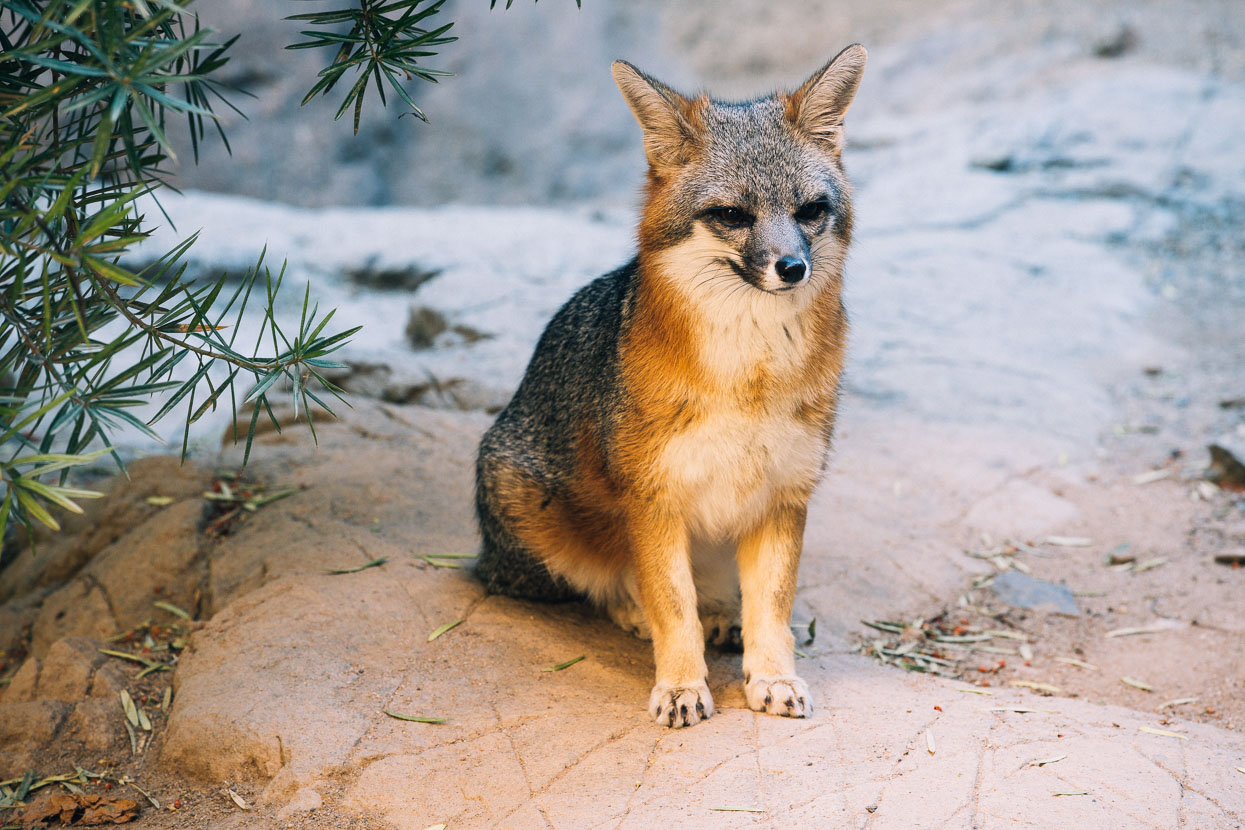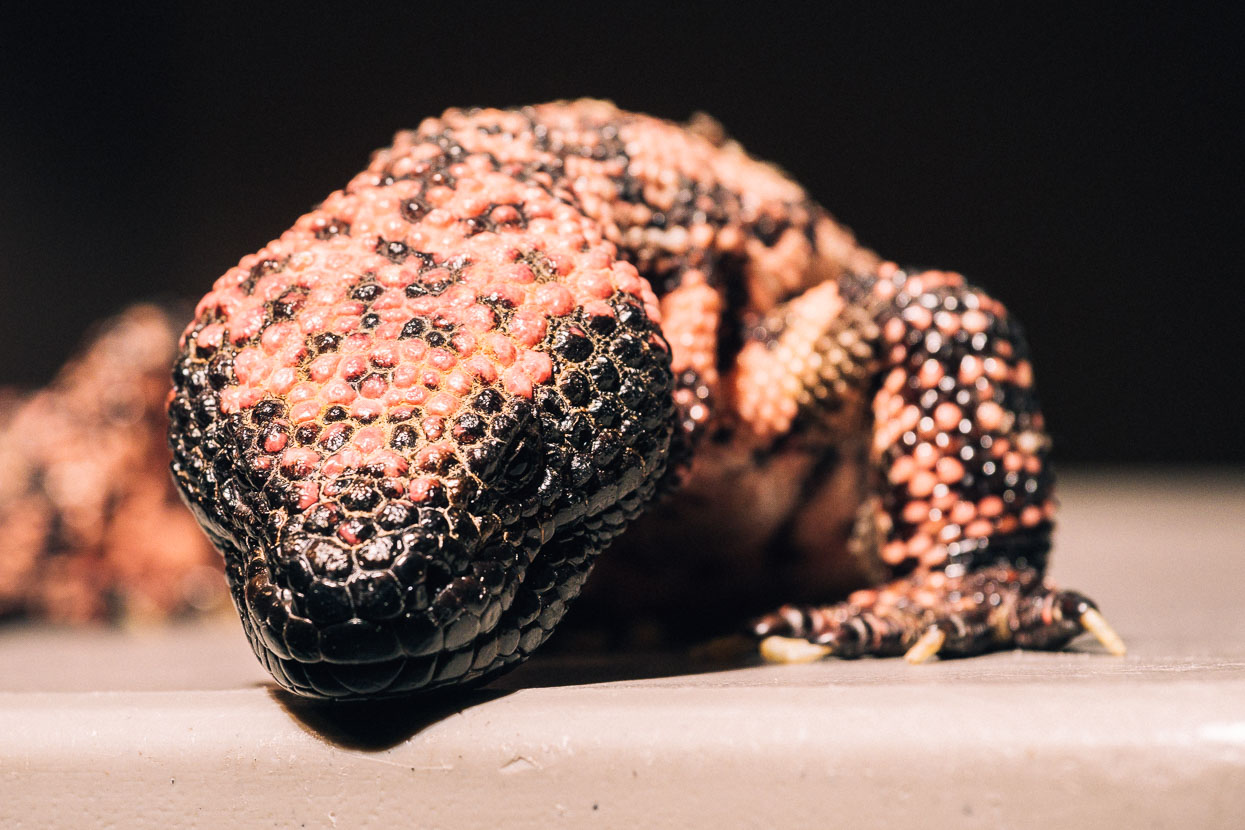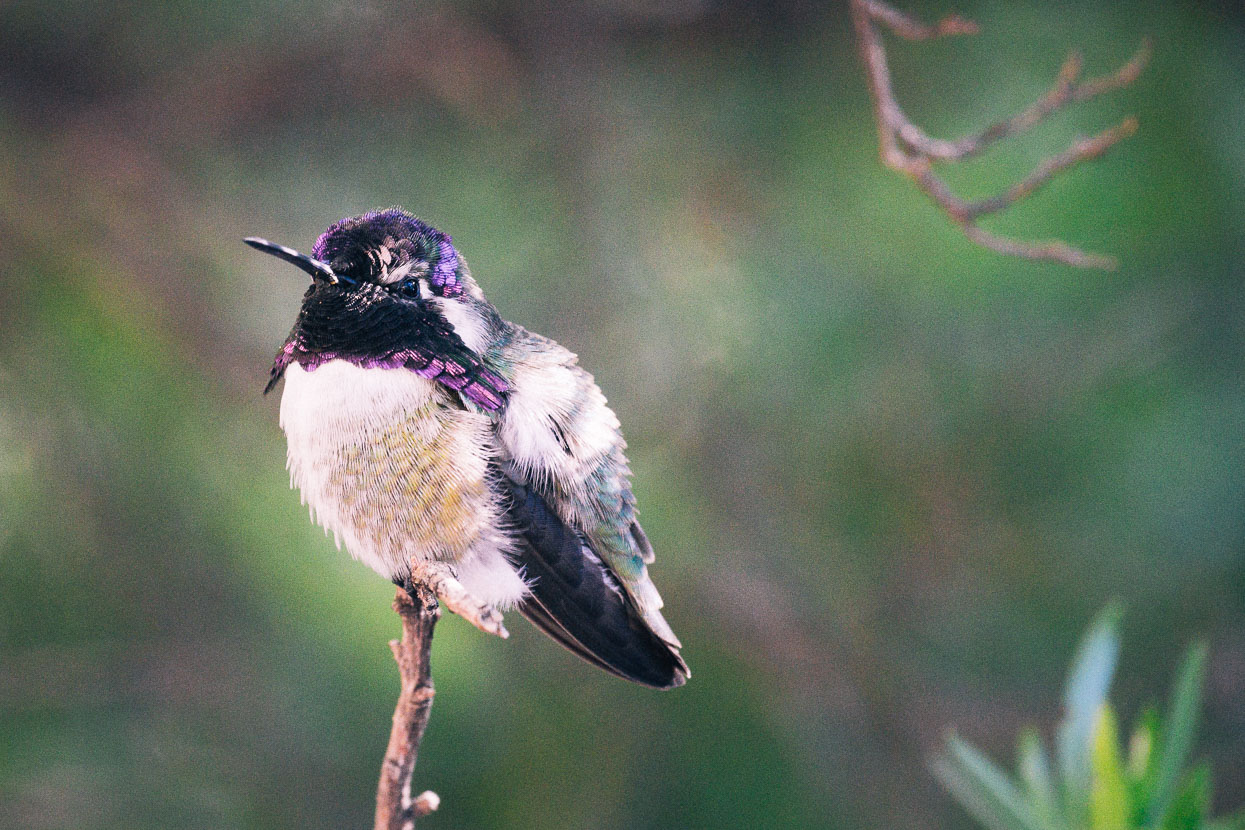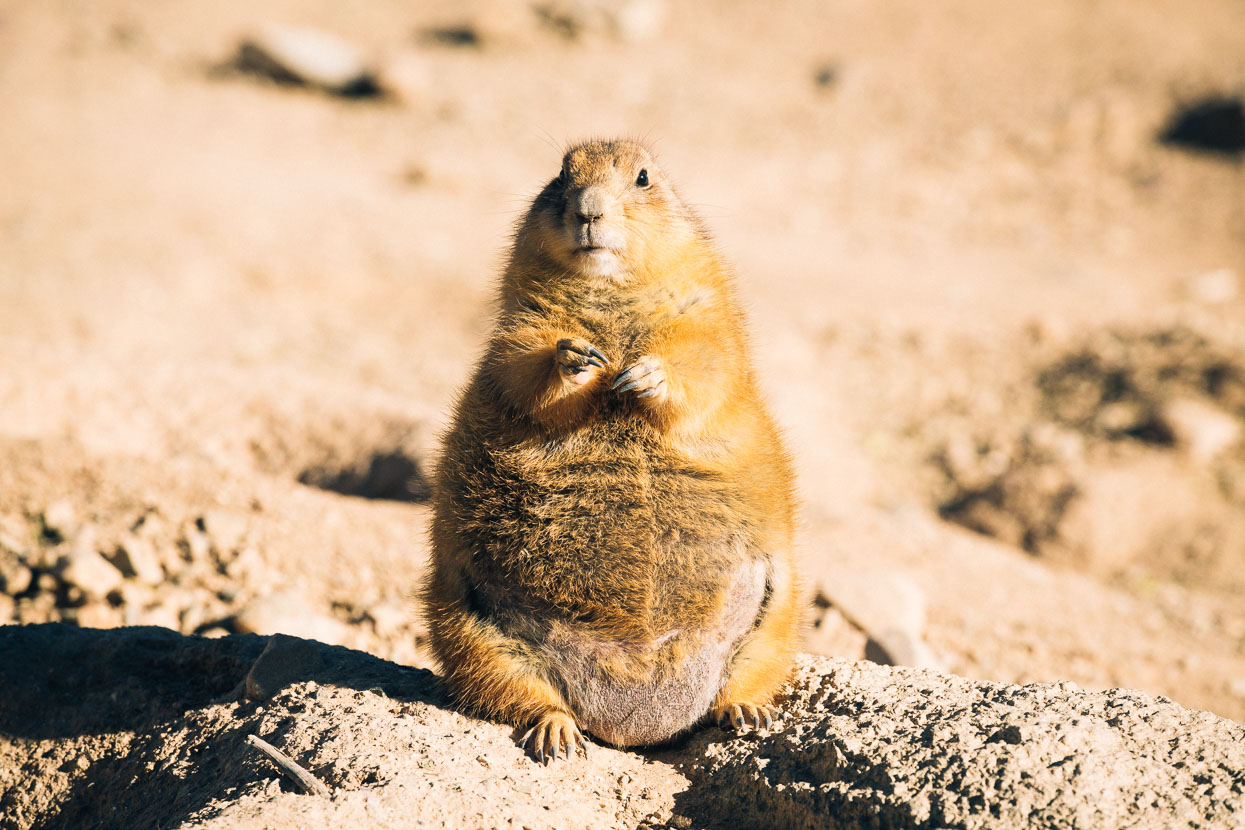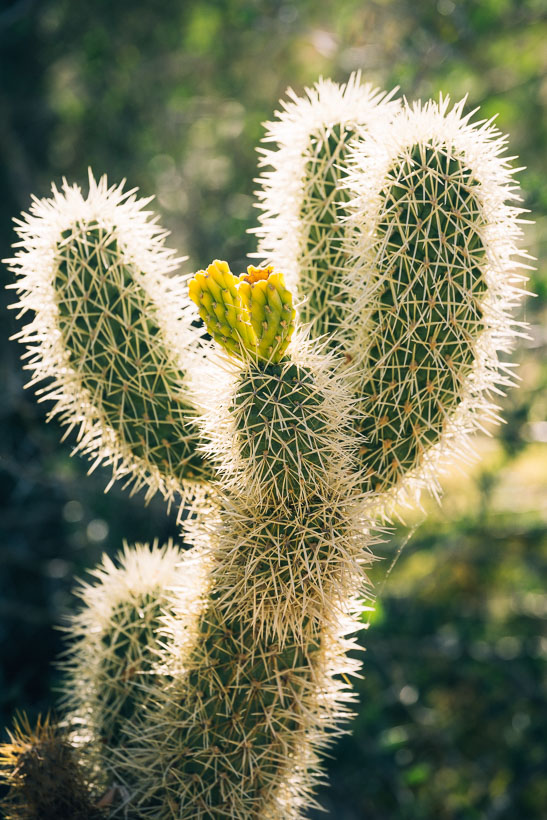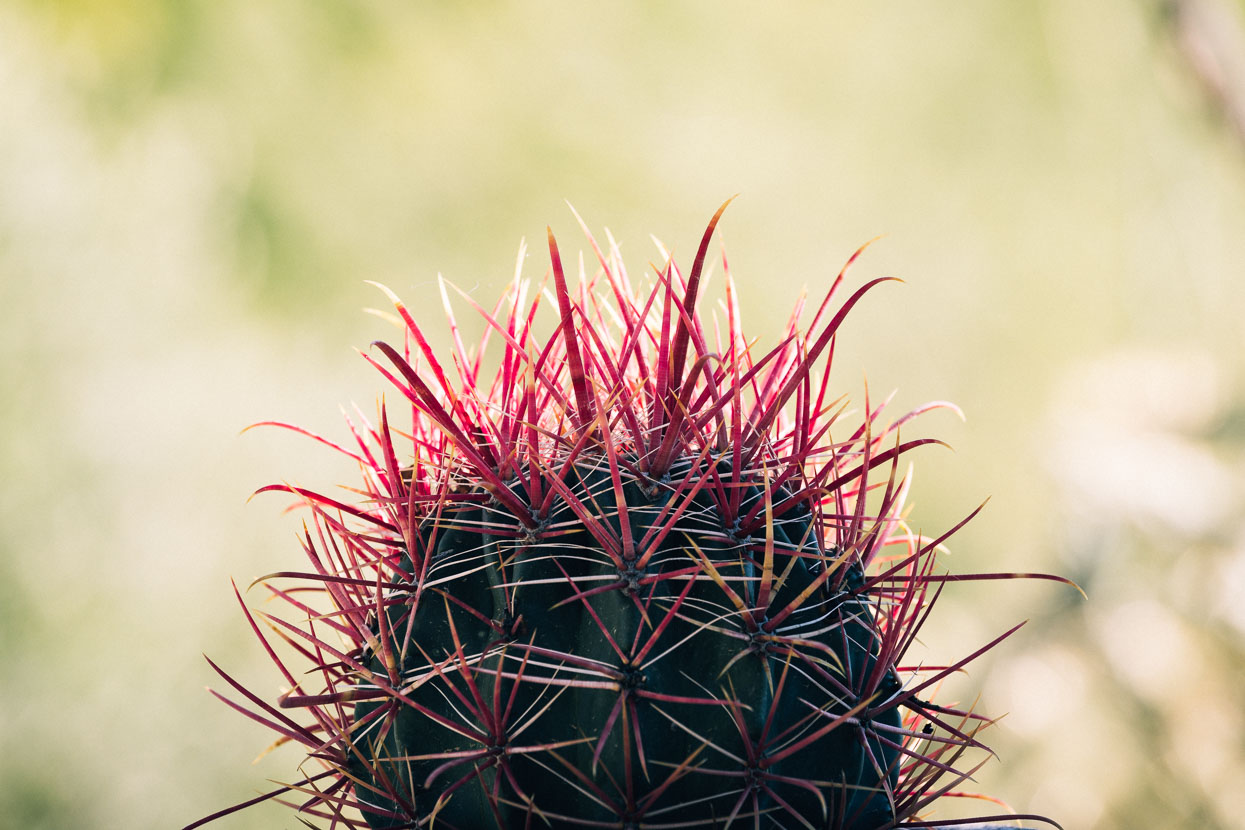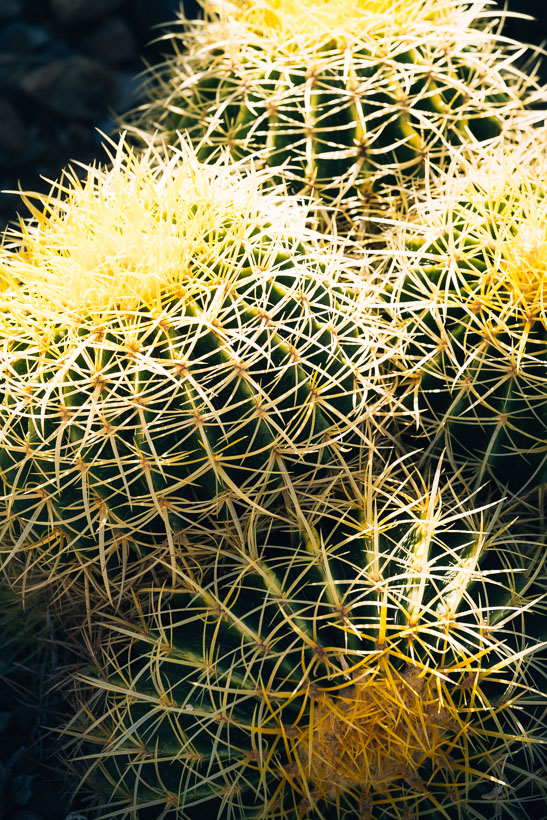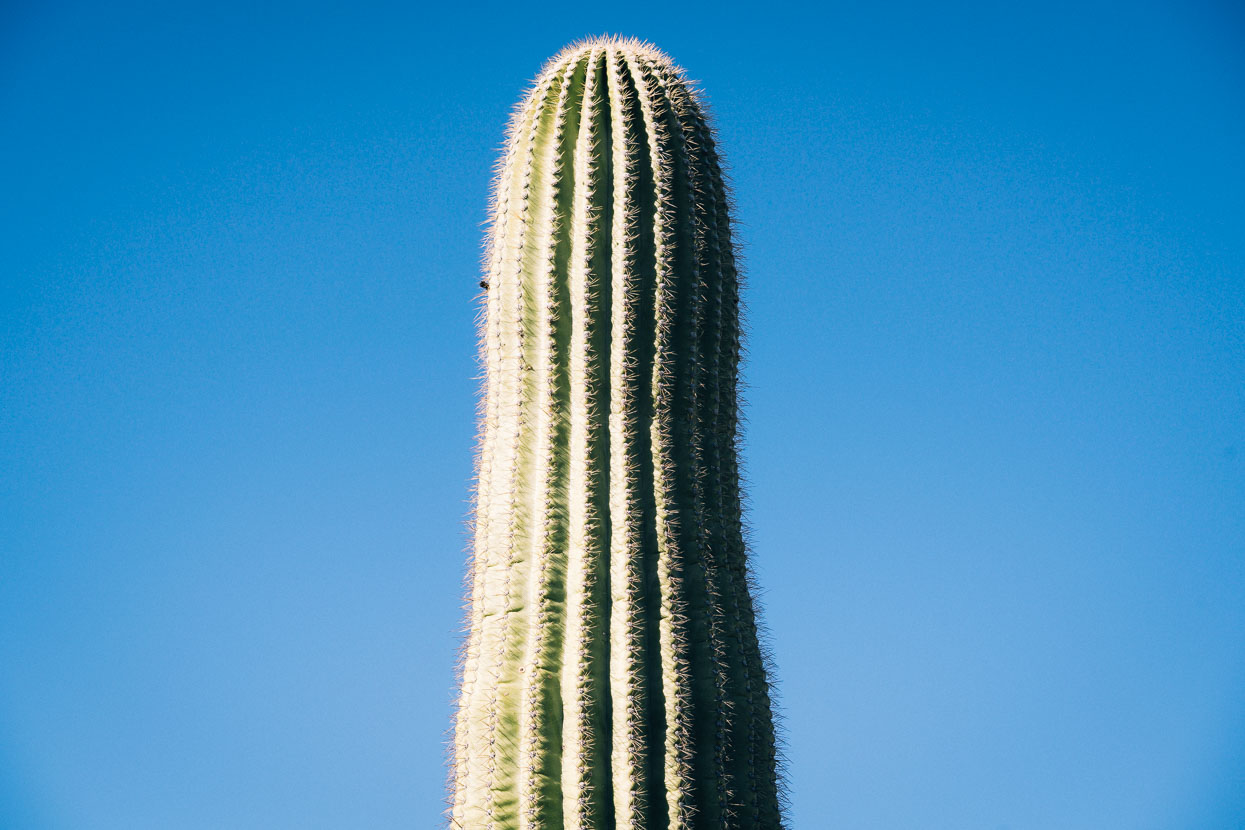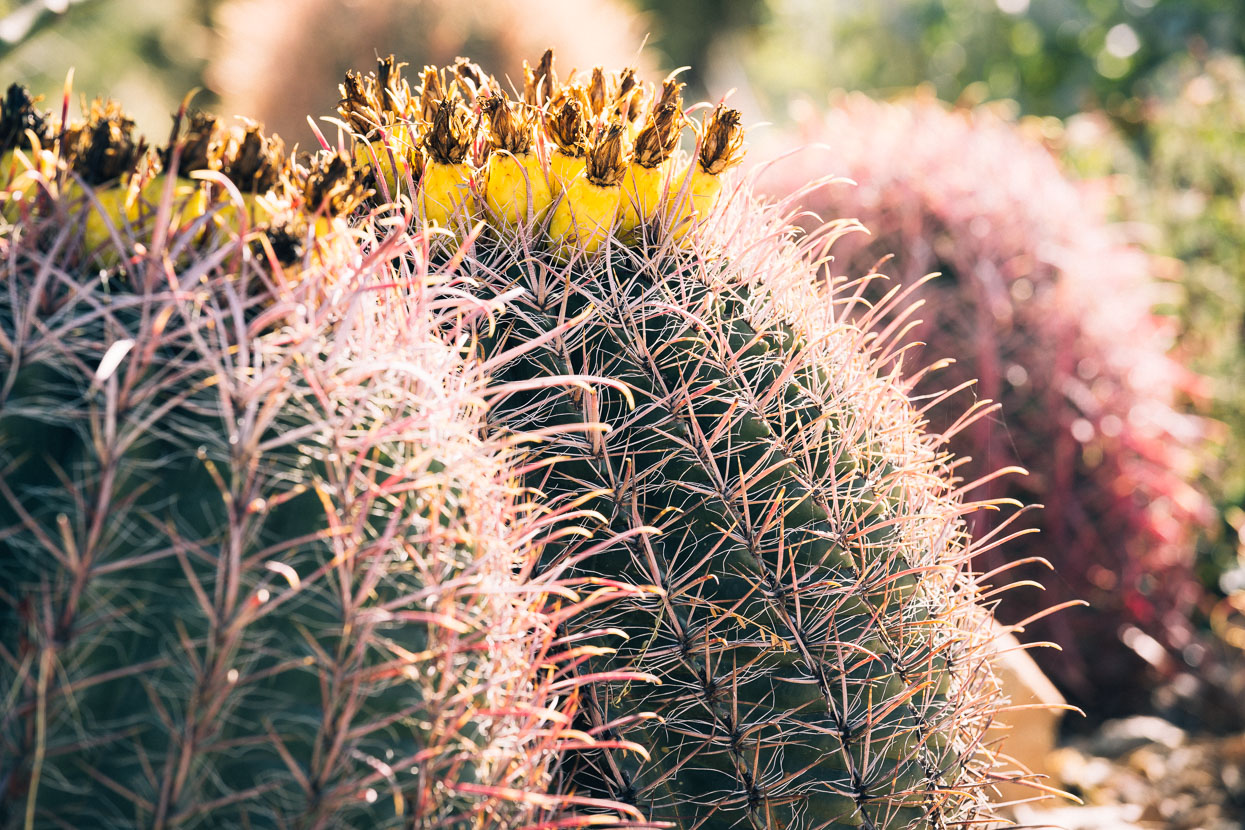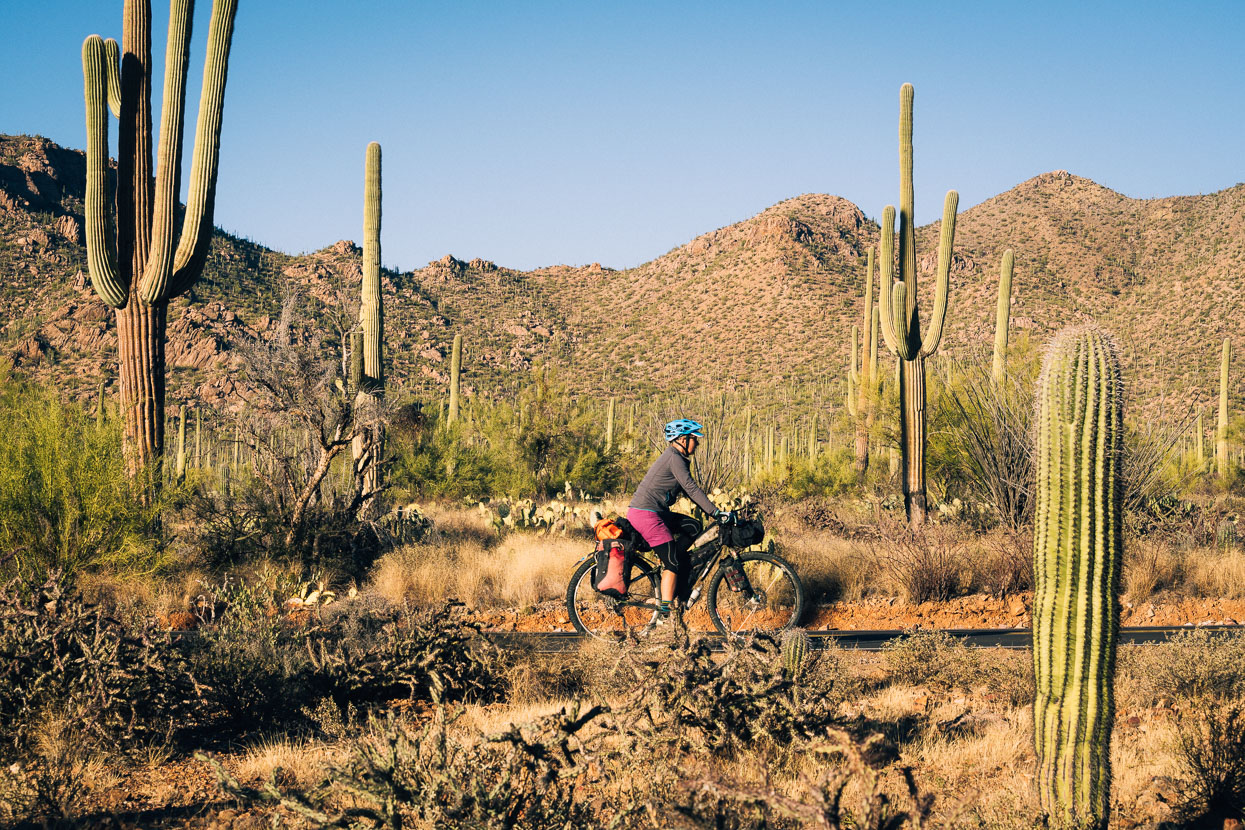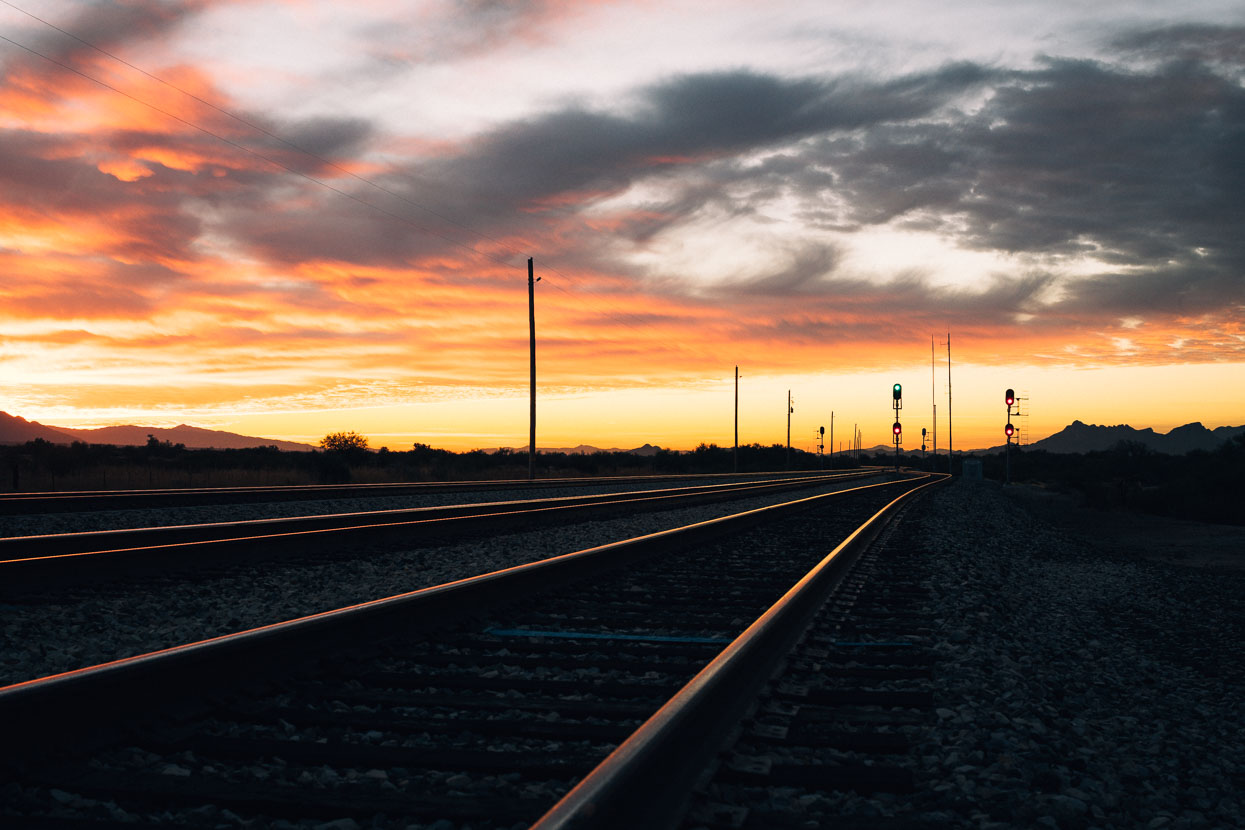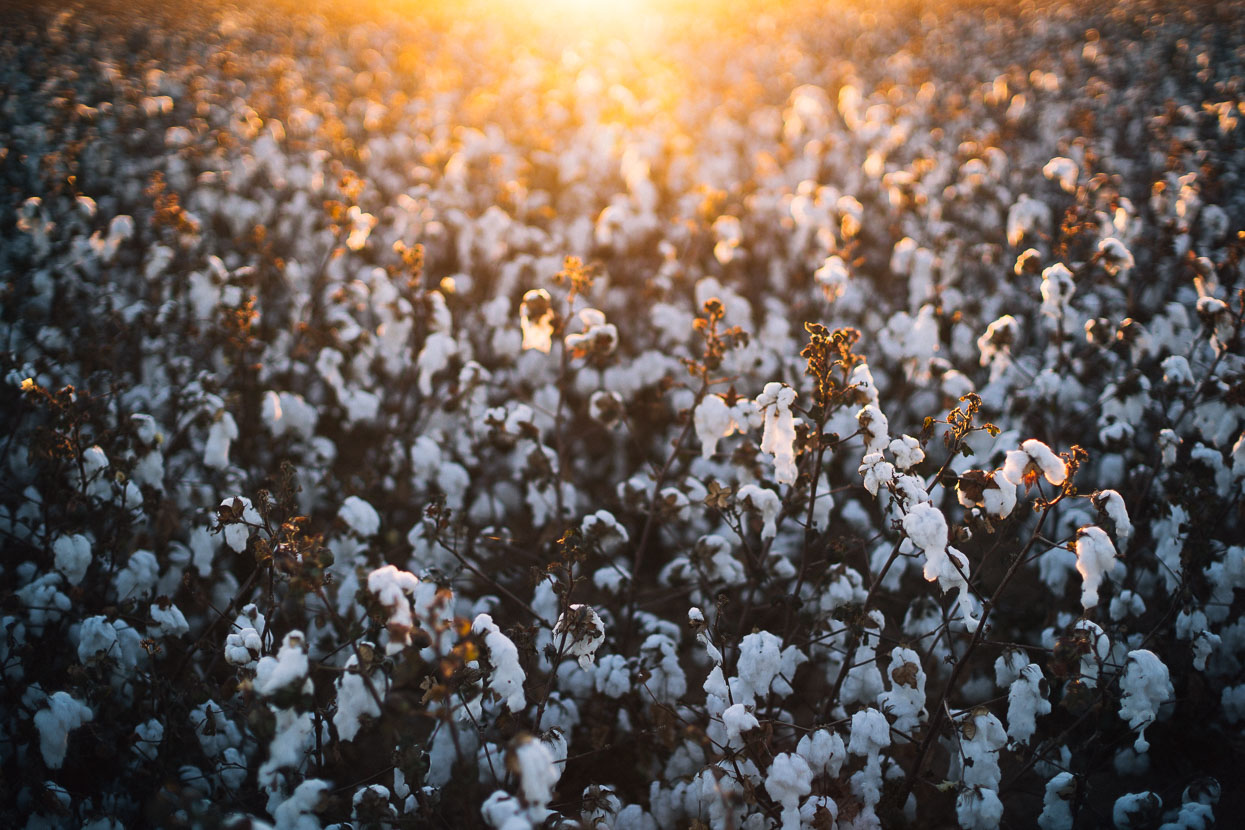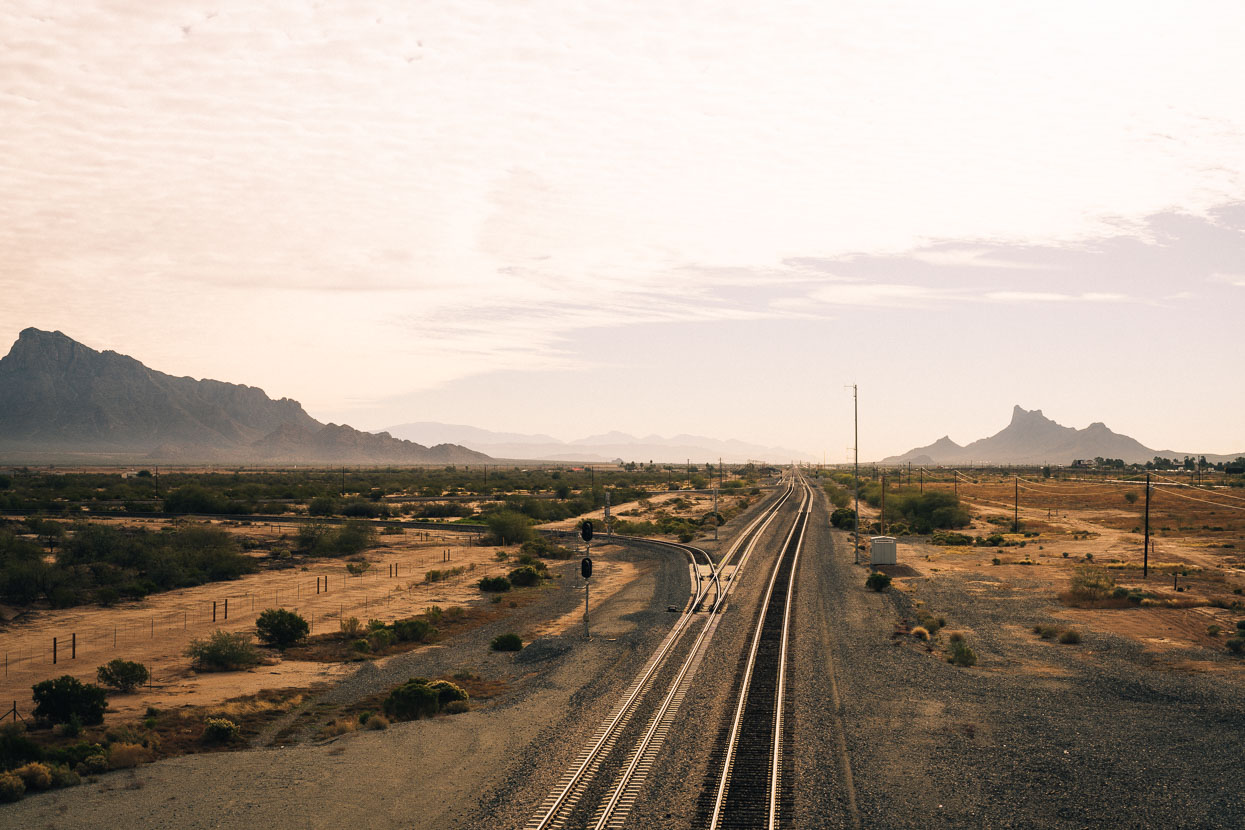 We pushed on west towards Yuma with generally favourable winds, warm days and crisp clear nights; passing cotton fields, run down towns and long stretches of open desert. Our worst campsite was squeezed between busy railway tracks and the interstate, our best a quiet spot in the Sonoran Desert surrounded by creosote bush and barrel cactus.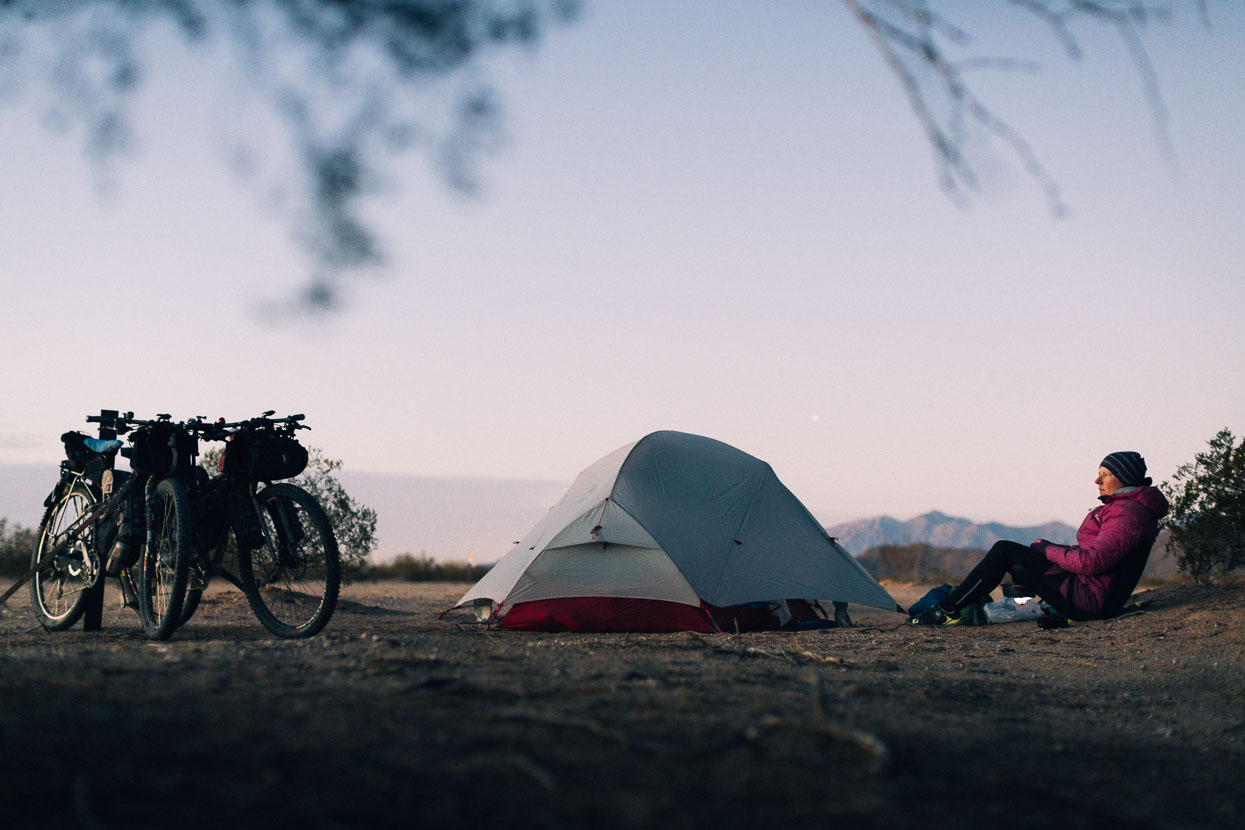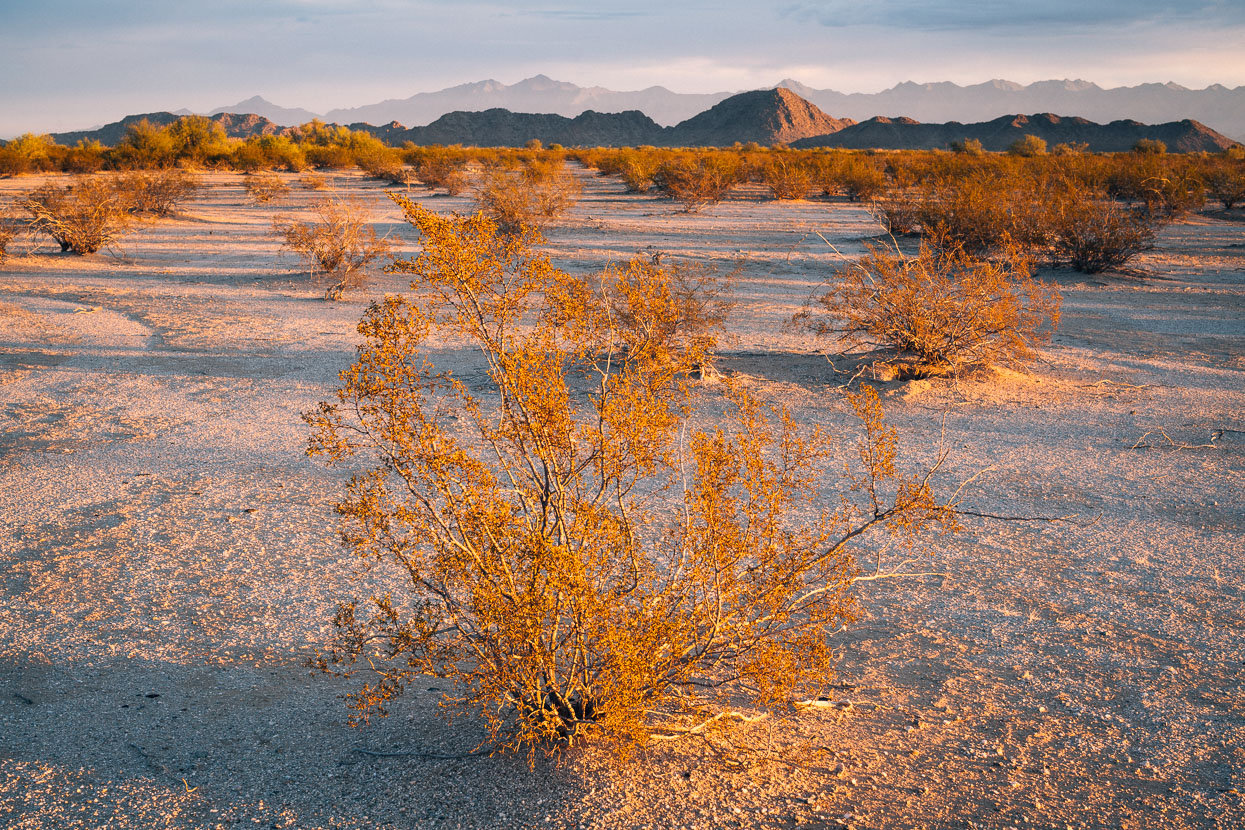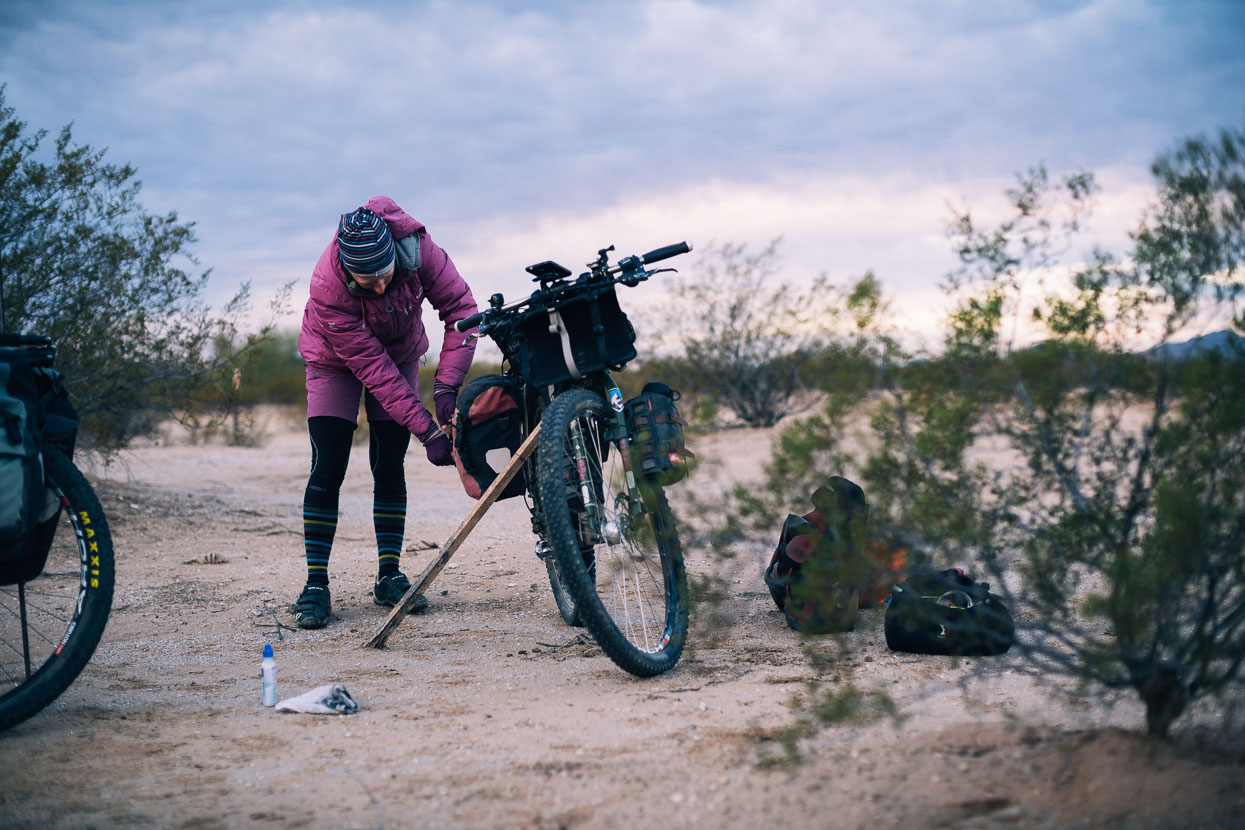 Camped on BLM land in the Sonoran Desert National Monument. We were amazed by the amount of expended (and live) ammunition we found scattered around from local gun-nuts. These sights have been common right through the USA and it's not uncommon to pass groups of men firing pistols at cans and shooting rifles. It's interesting to note that now in Mexico we have not seen a single bullet cartridge in parking areas or camping sites.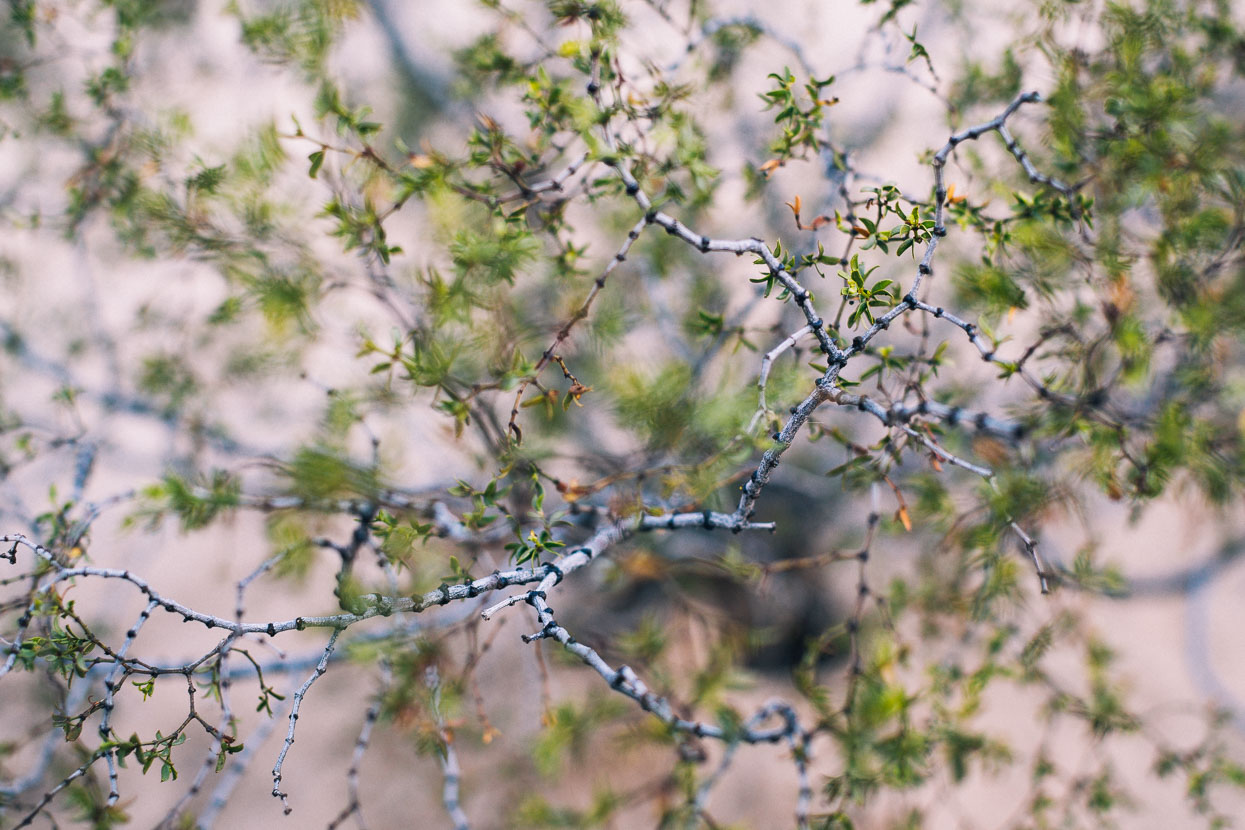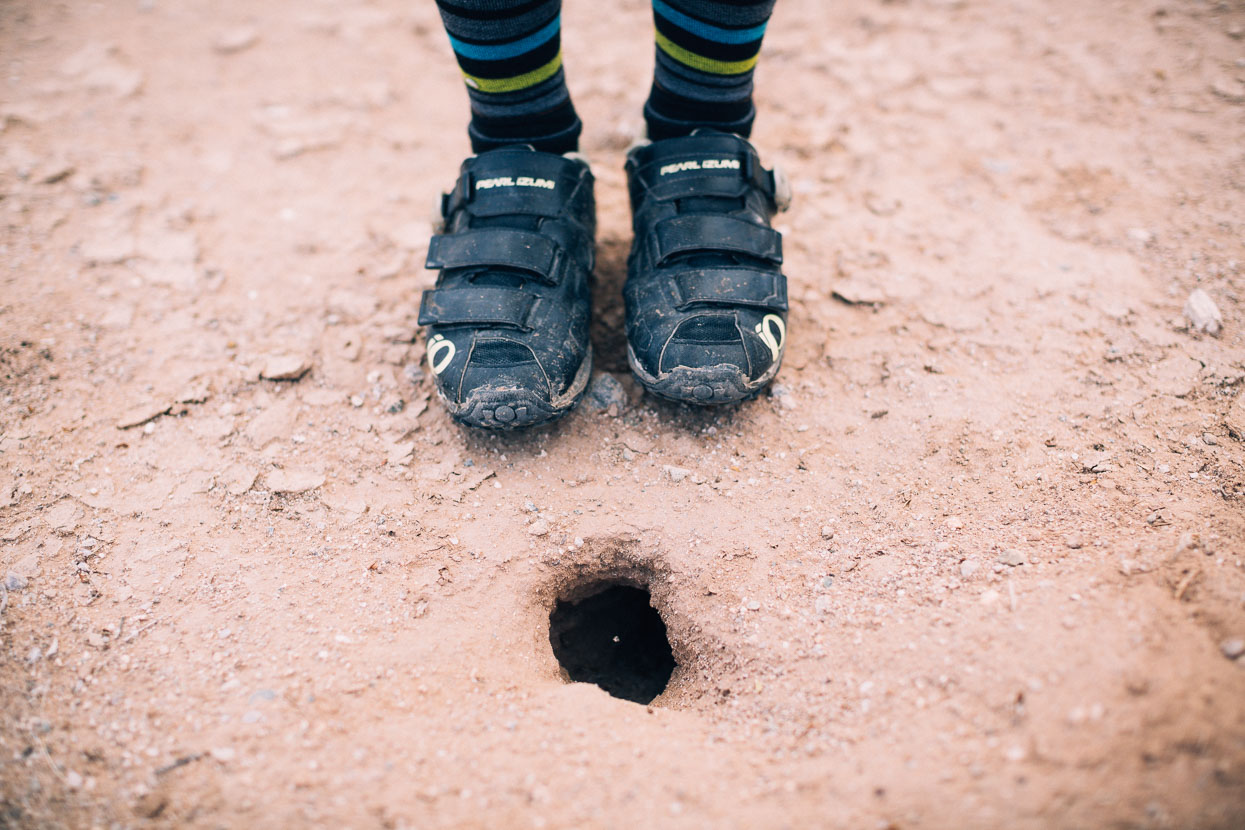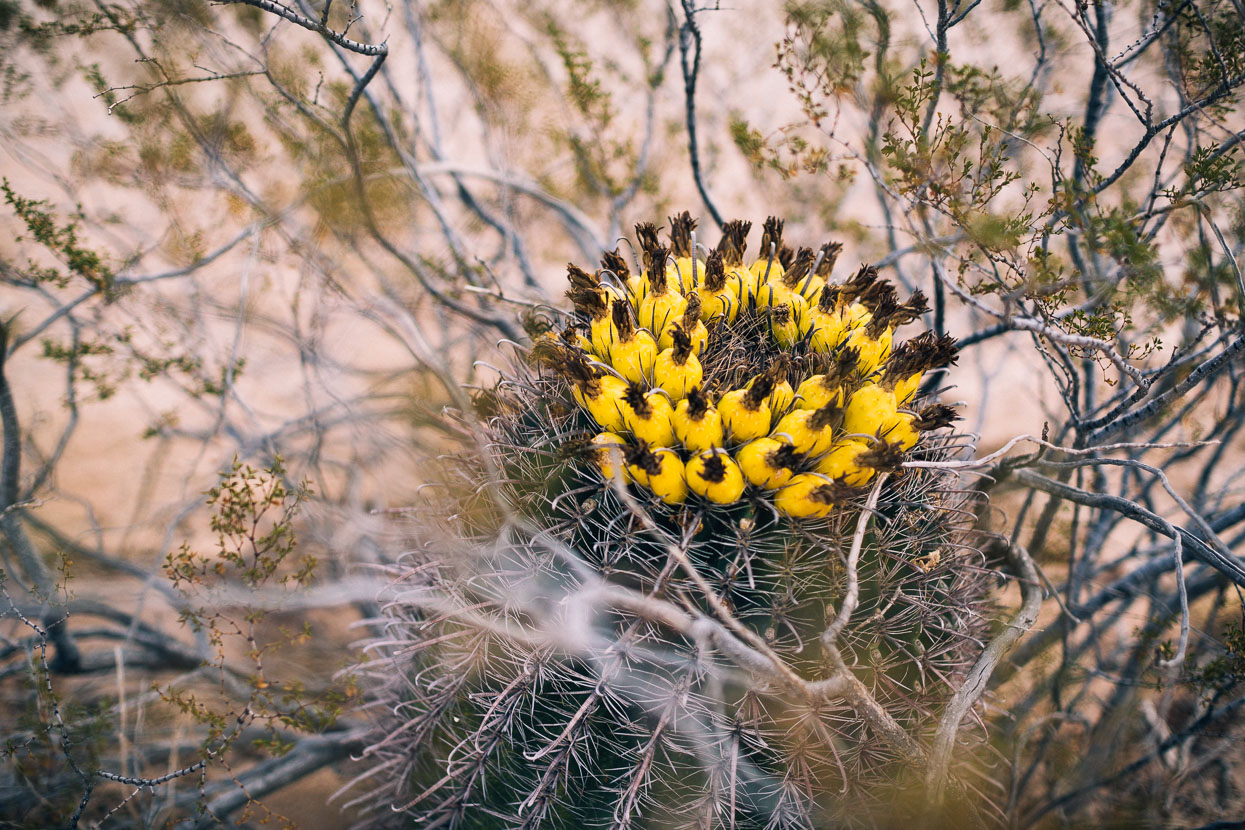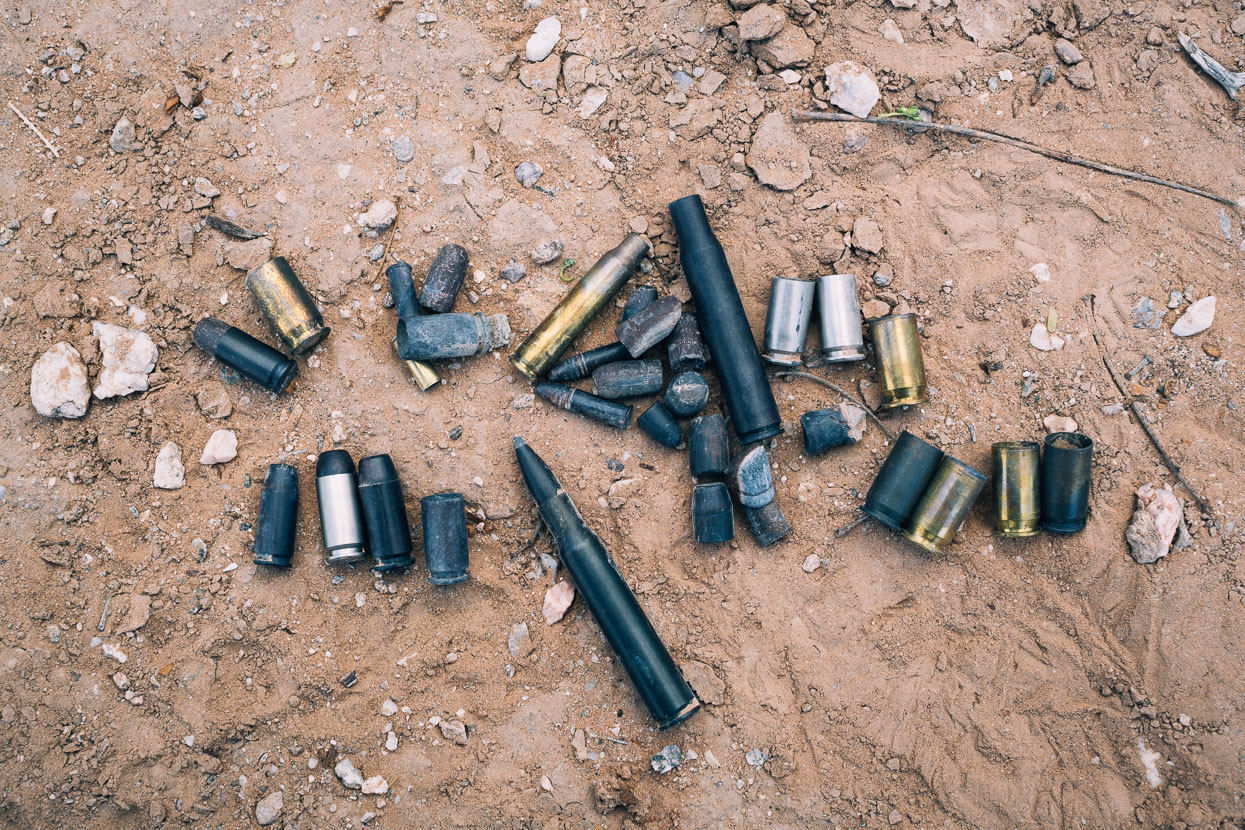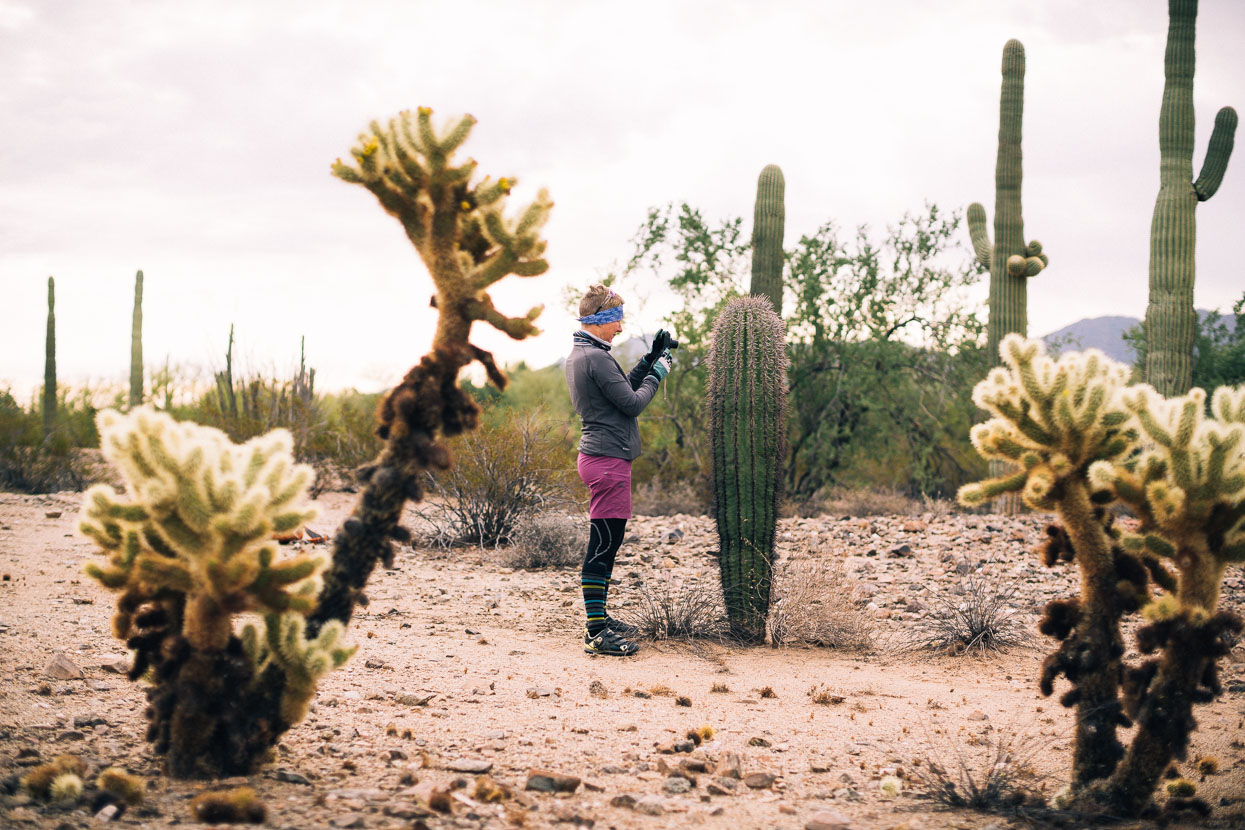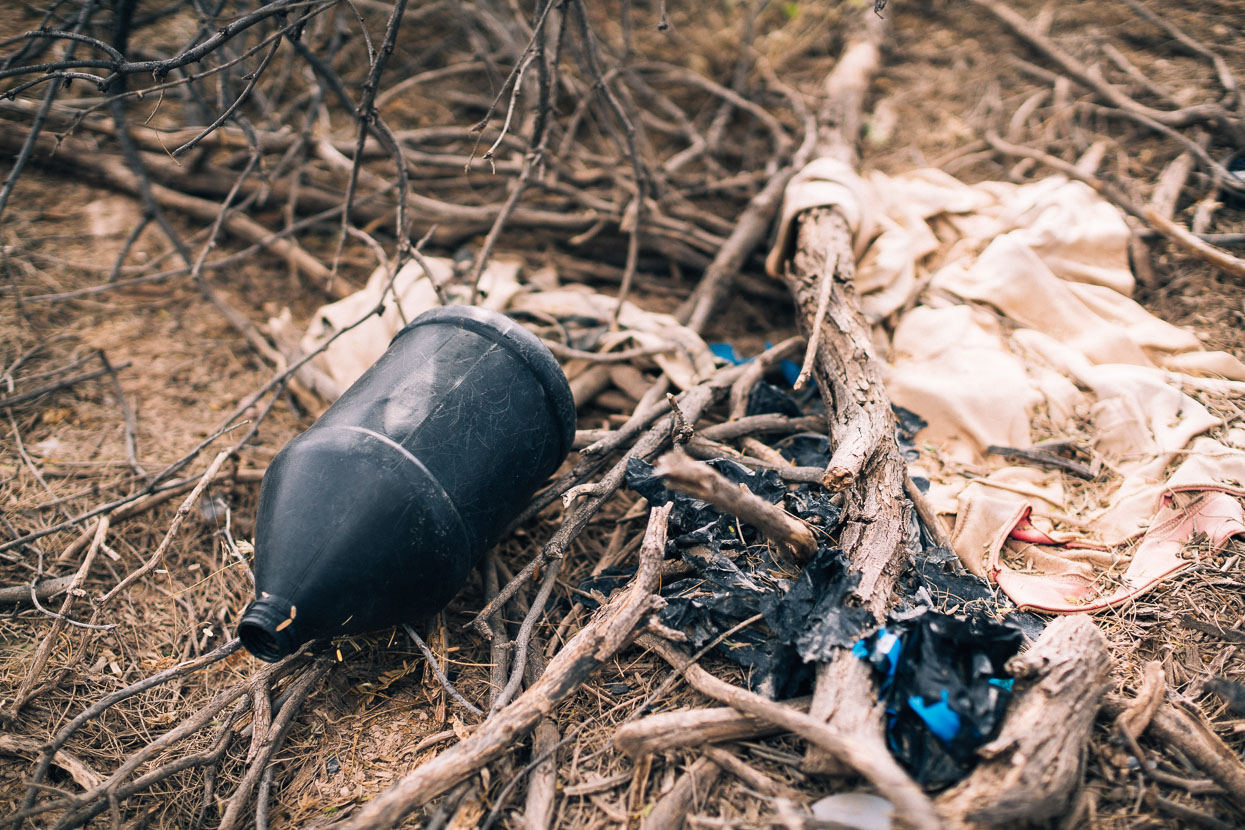 We rode the frontage road on the edge of the interstate between Gila Bend and Yuma. We frequently spotted discarded gallon water bottles, sometimes with a rope sling attached, and fading clothing and blankets lying beneath trees. Abandoned, we guessed, by 'illegals', as illegal hispanic immigrants are called here.
With ramped up security, border crossing has become much more difficult. In 2015 roughly 170,000 people crossed the border illegally, reportedly one tenth of the number to cross in 2005!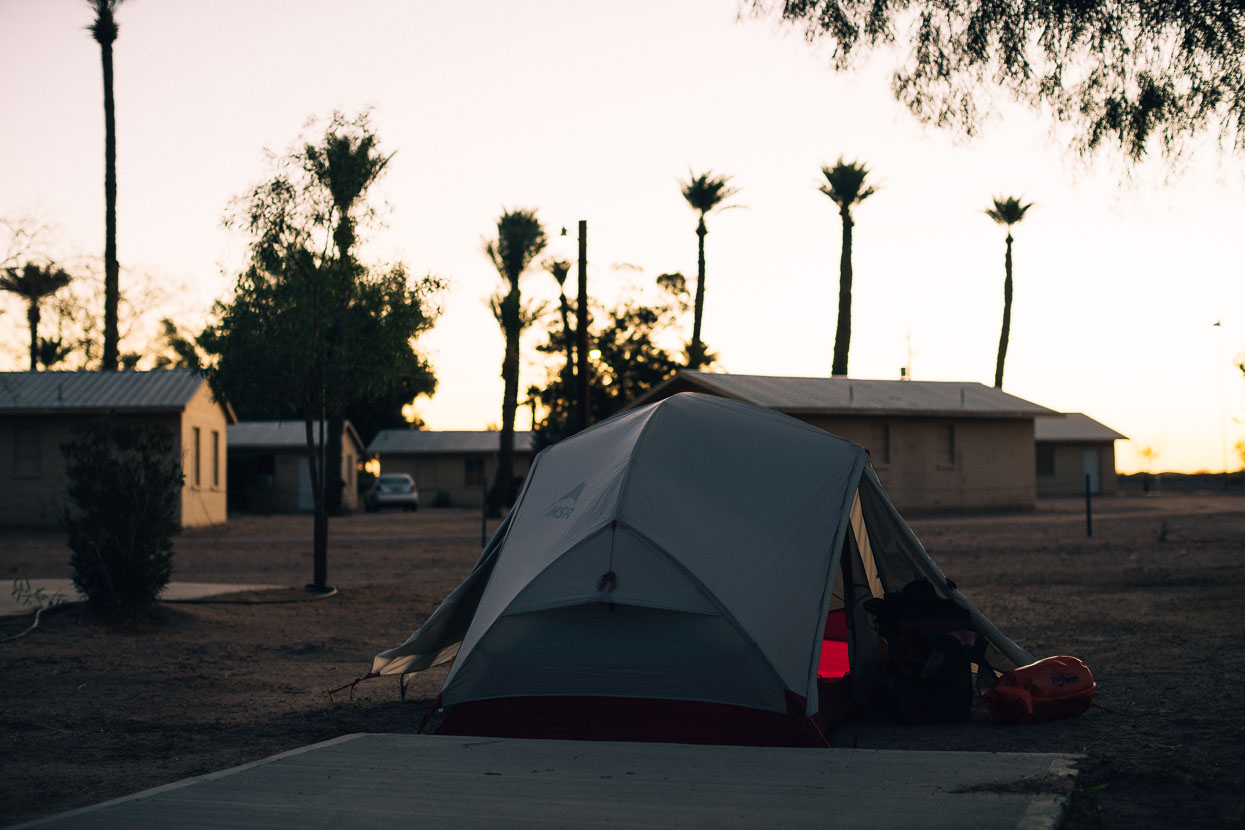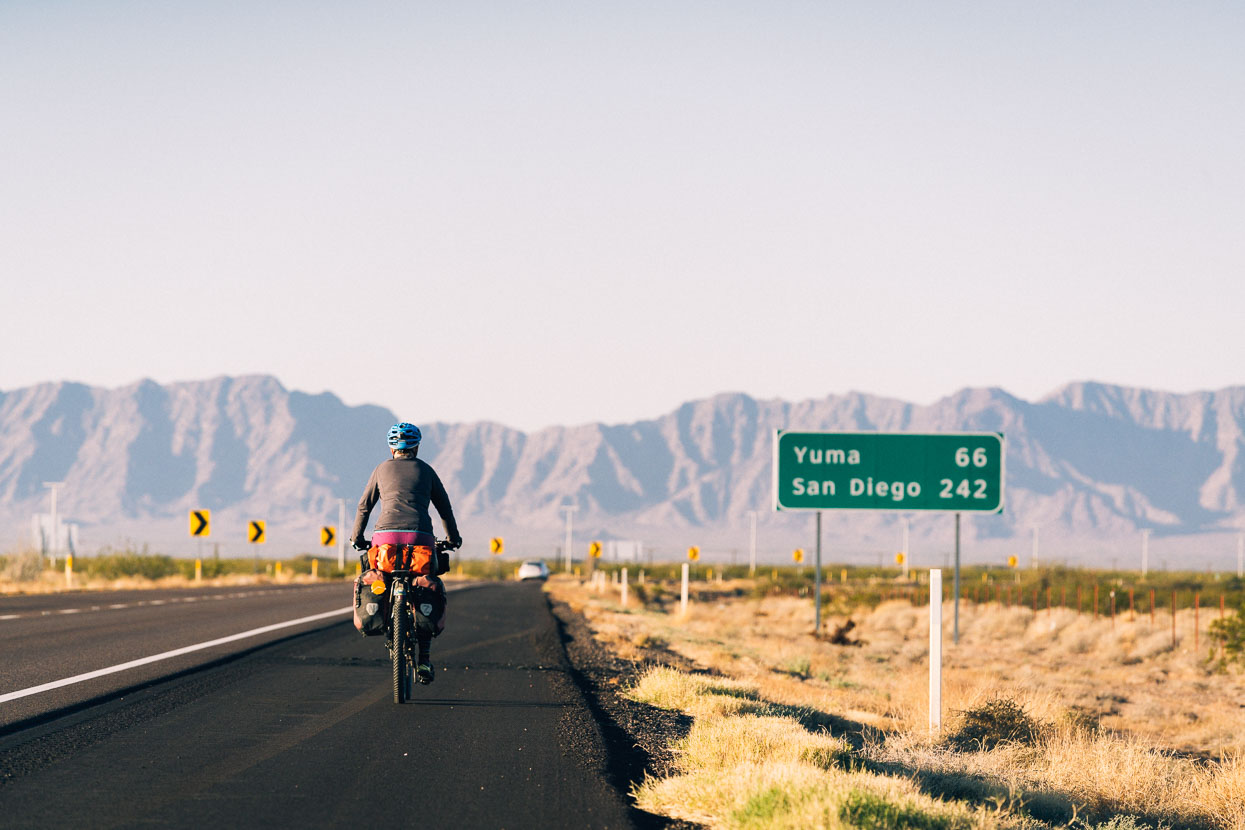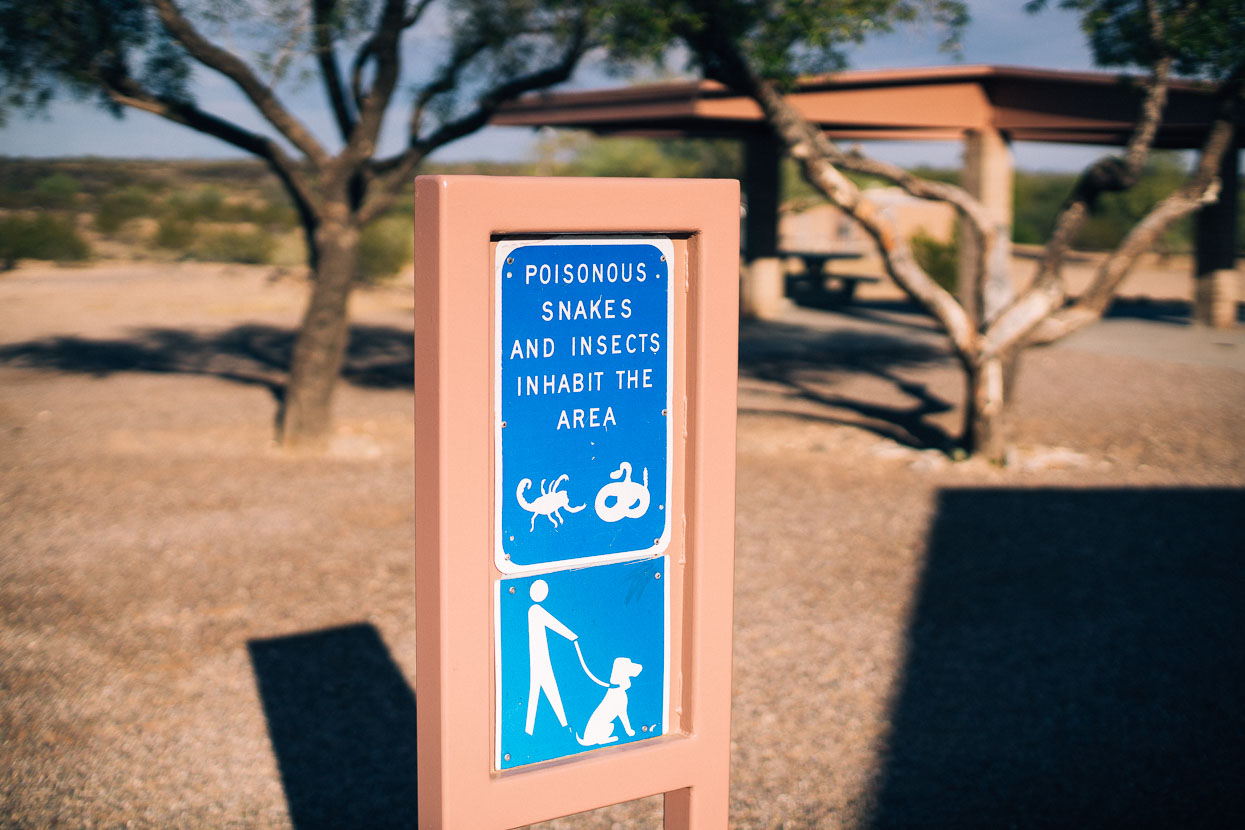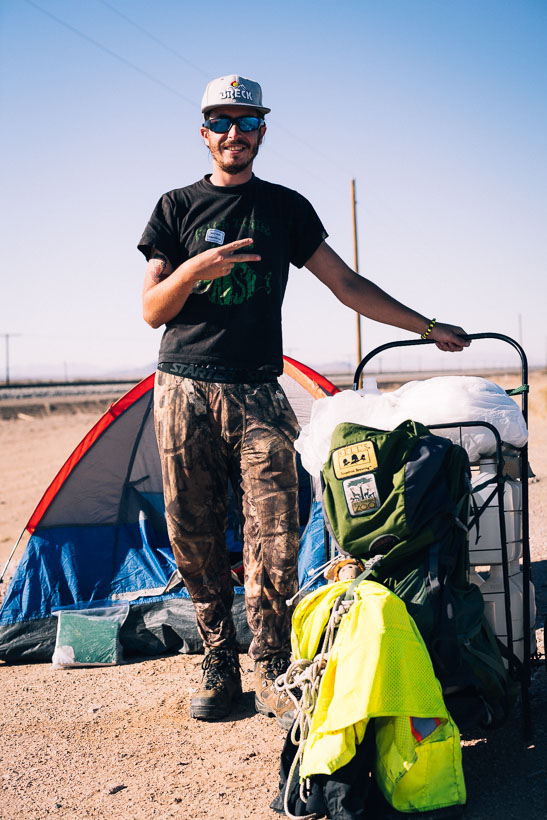 Around 10.30 am one morning, riding a quiet road through the desert, we came across Kyle Johnson just packing up camp. He's walking across the USA raising funds for a Kenyan orphanage, originally carrying a backpack and now pushing a trolley, laden with water and tinned food, that his grandfather in Yuma helped him build.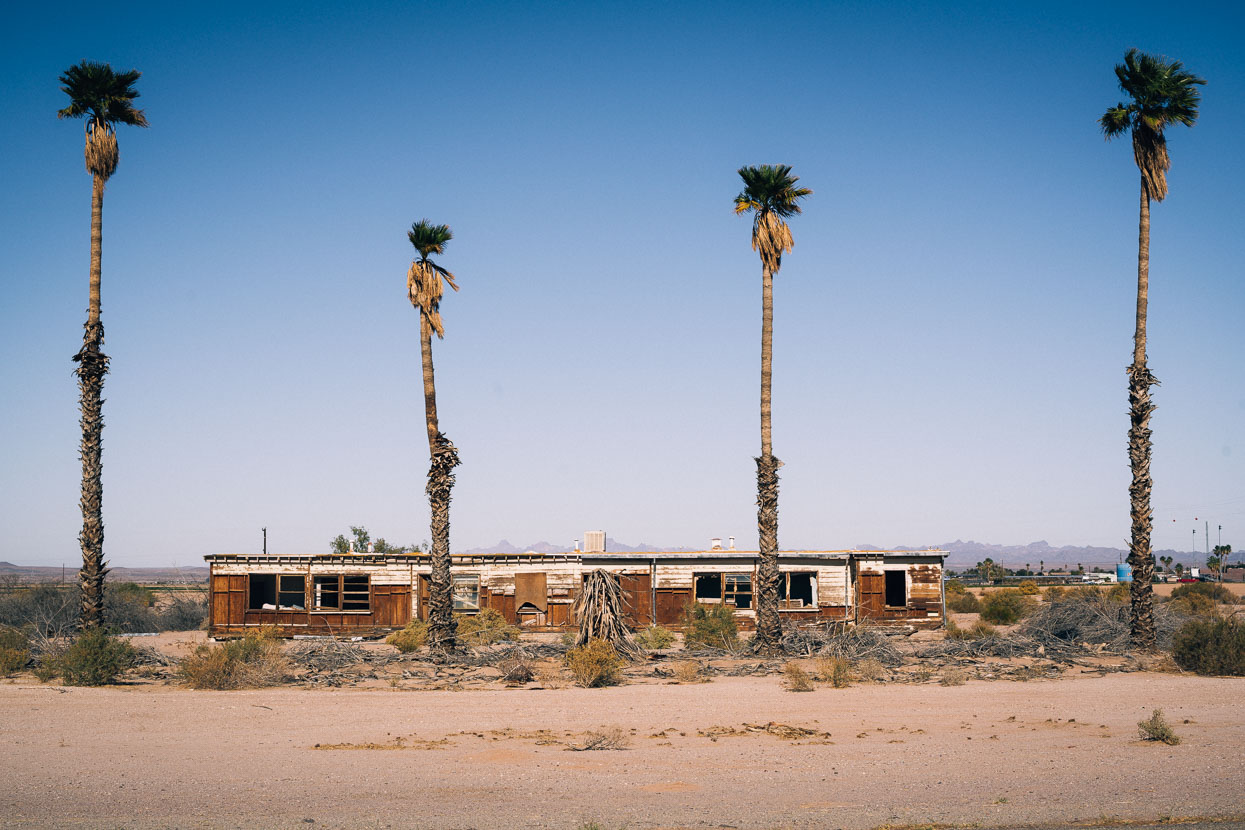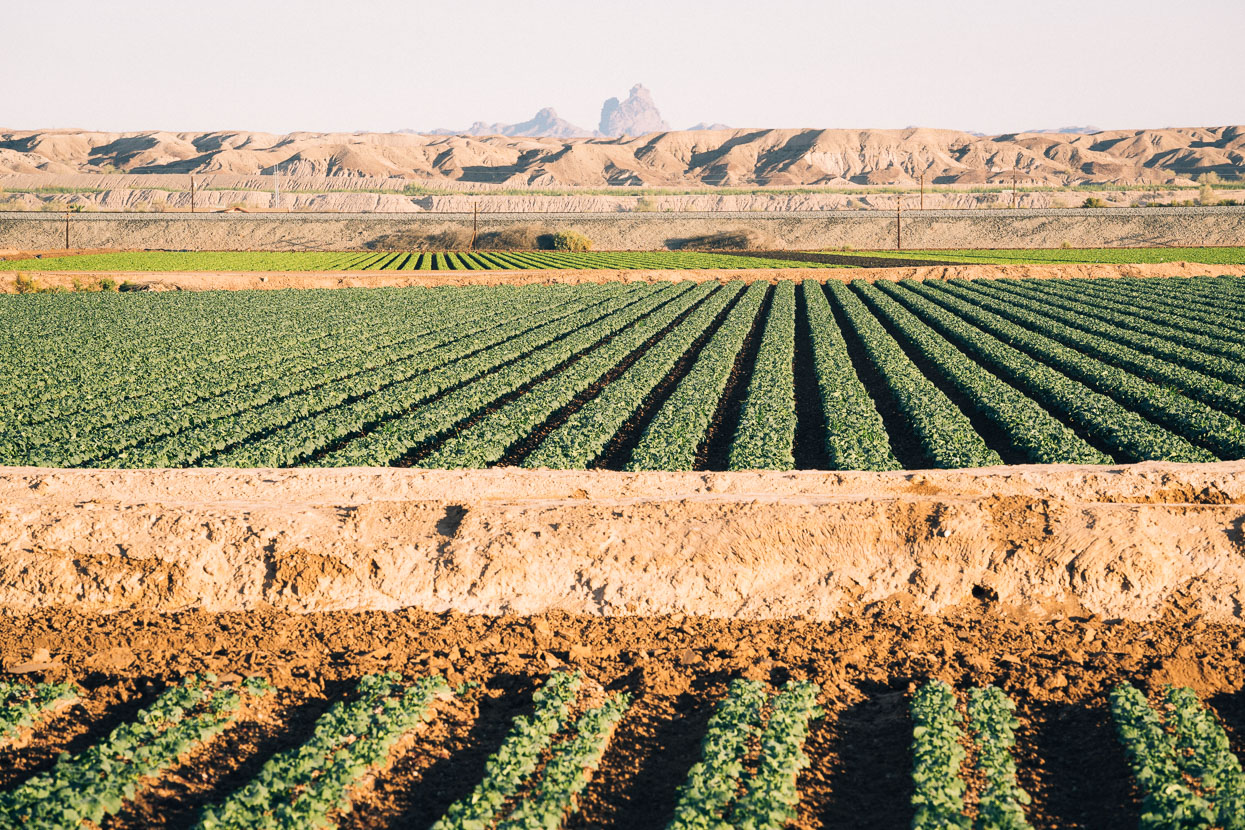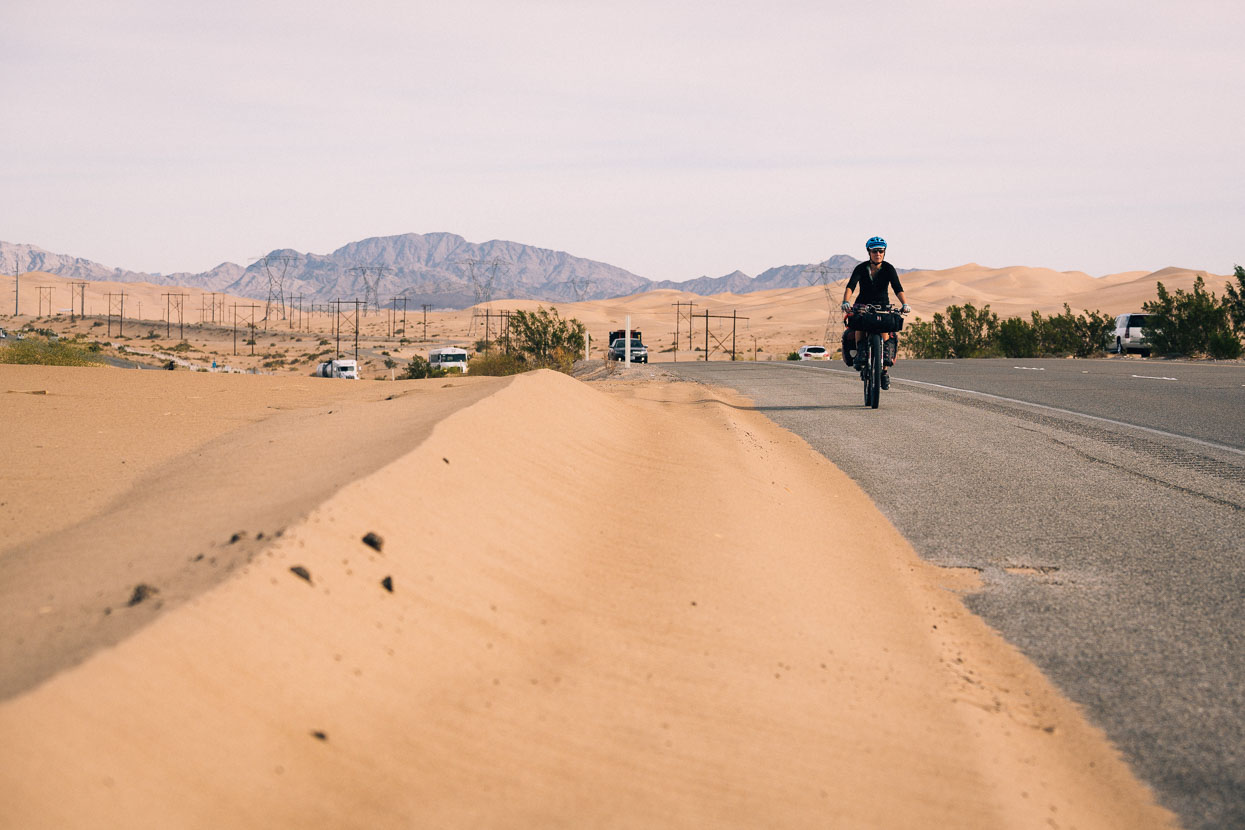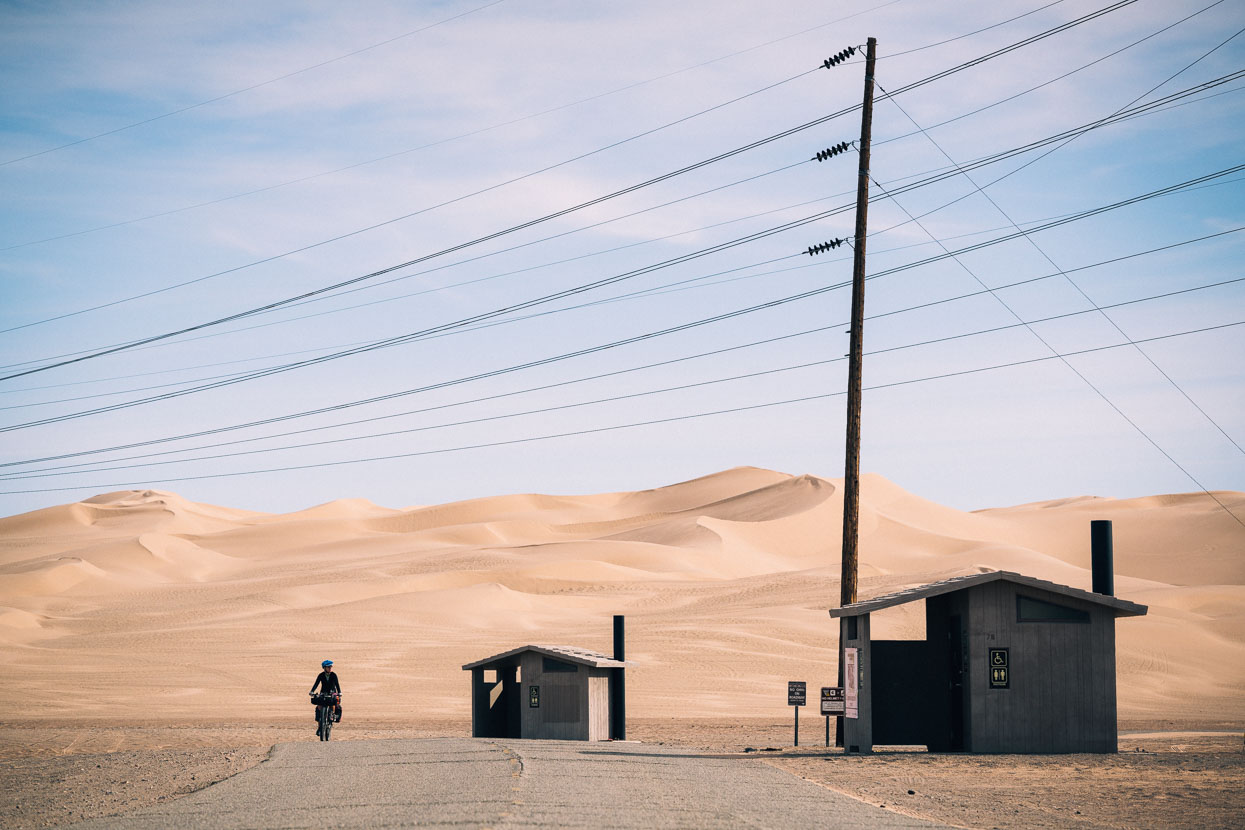 Approaching Yuma we rode past the turnoff to the Yuma Proving Ground, an extensive and top secret US military test facility, then passed by a big Marine Corp air base. We'll remember Yuma for its extensive trailer park/retirement villages where thousands upon thousands of people of retirement age have chosen to either retire or winter over, squeezed into trailer-sized sites in close proximity to one another. Seems a little odd to me, but I guess the stable temps and dry climate suits people.
Yuma was the first area we'd seen on our ride west where cultivation was widespread, due to a reliable water supply, but it was odd to see fields of crops, tended by hispanic workers, surrounded by sand dunes and rocky mountains.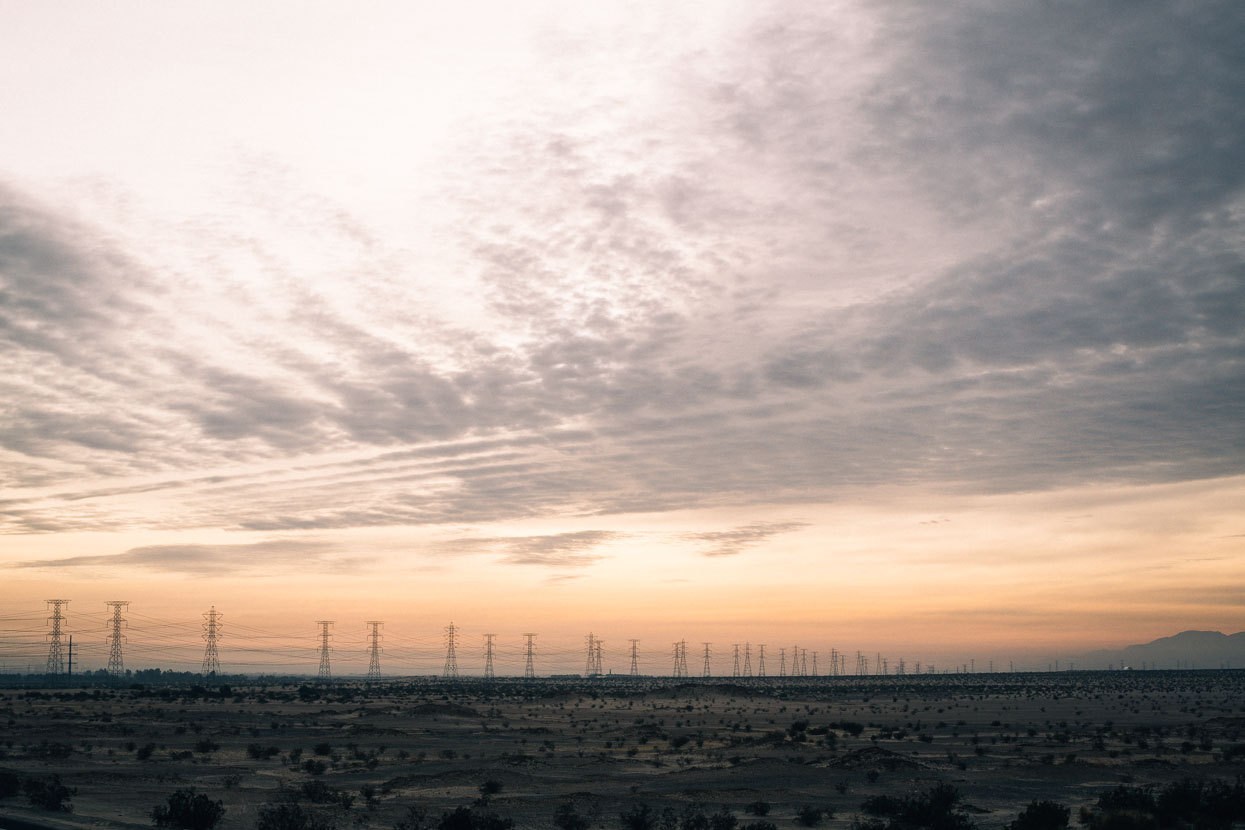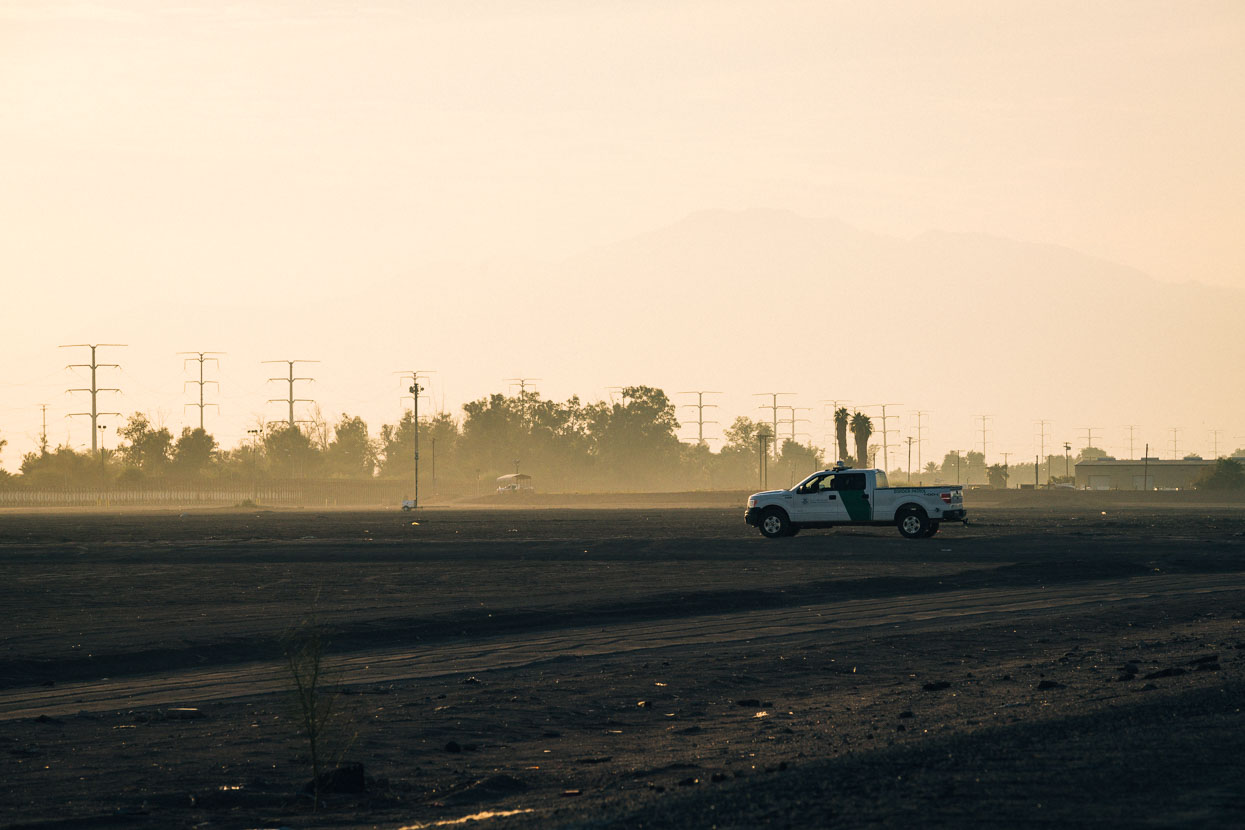 On a very hot afternoon we rode into the Imperial Valley town of Calexico, an historic border crossing to Mexicali on the Mexico side. With its porticoed buildings, people speaking Spanish in the streets and that kind of hectic, scruffy atmosphere you see in some Mexican towns, we felt like we'd crossed the border already. Certainly a town that felt utterly Mexican, right down to the unfamiliar brands in the supermarket and the powerful smell of butchered meat that you associate with markets.
We left town in the late afternoon following the edge of the border fence. Border patrol were out in force, inspecting the culvert at a trans-border river and cruising up and down the roads adjacent to the border. We camped that night in the yard of an agricultural operation, mostly growing alfalfa for hay. In the morning, the friendly owner Tom pushed a jar of honey, a kilo of fresh dates and several grapefruit into our hands.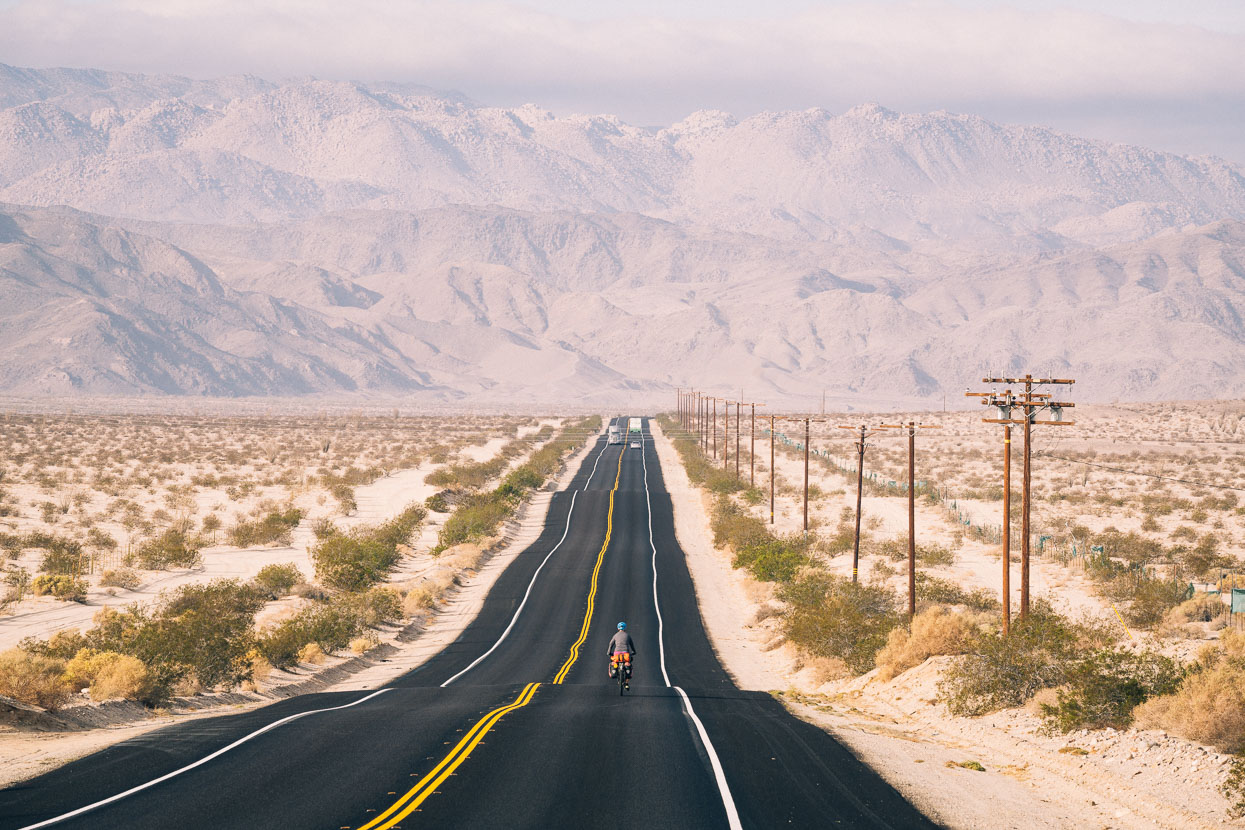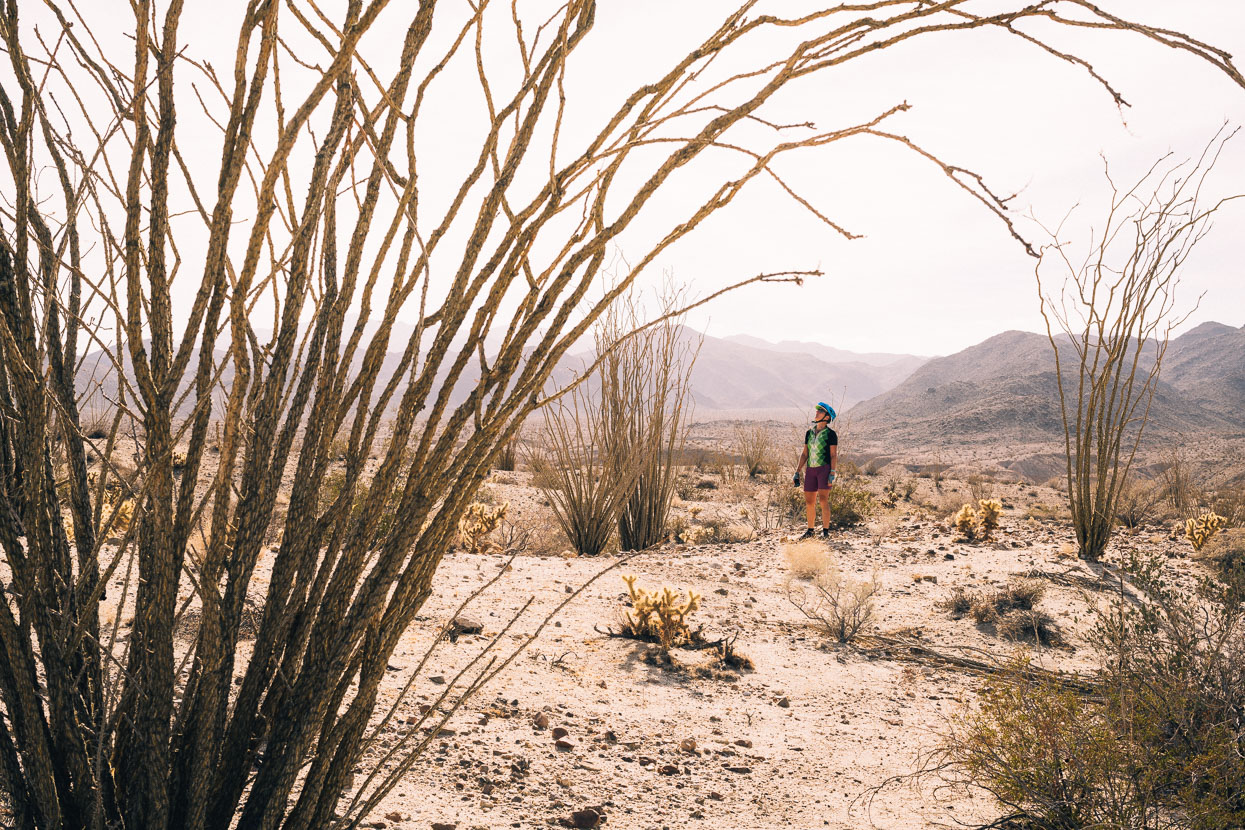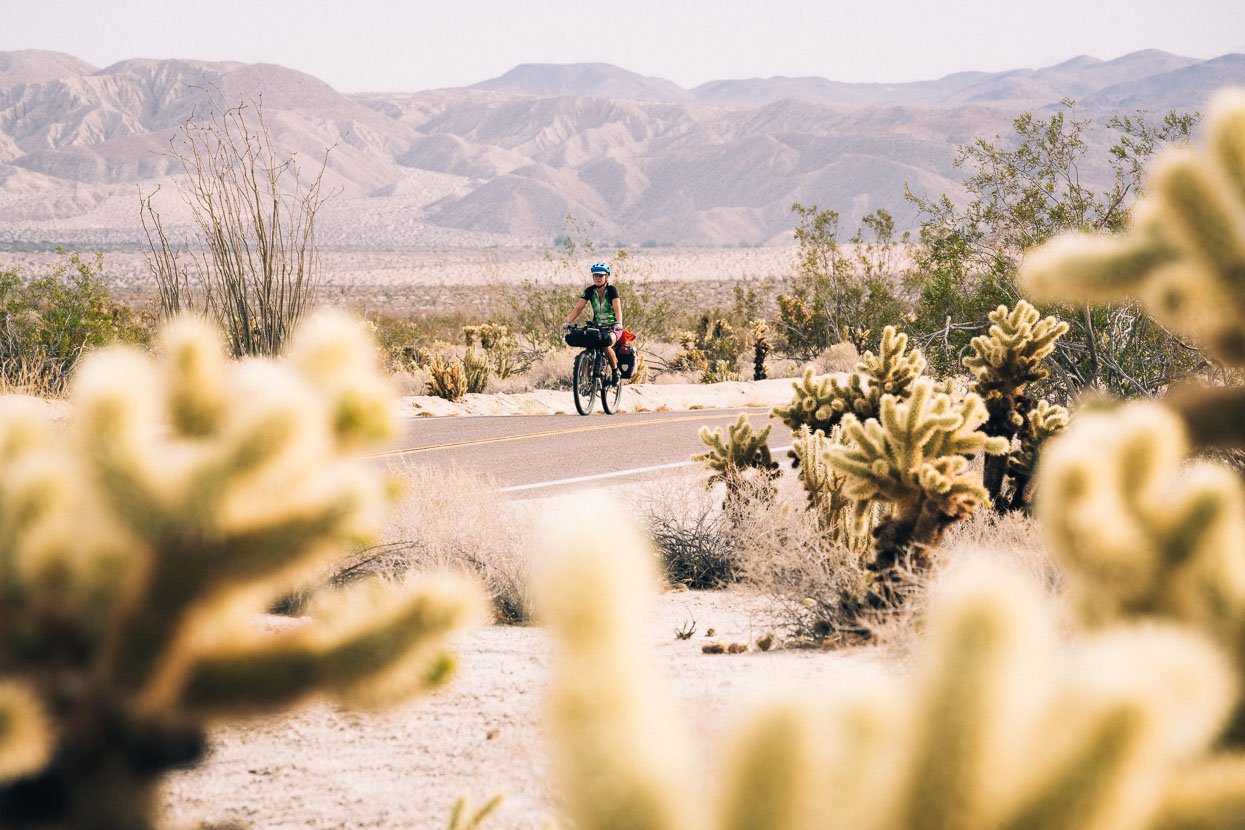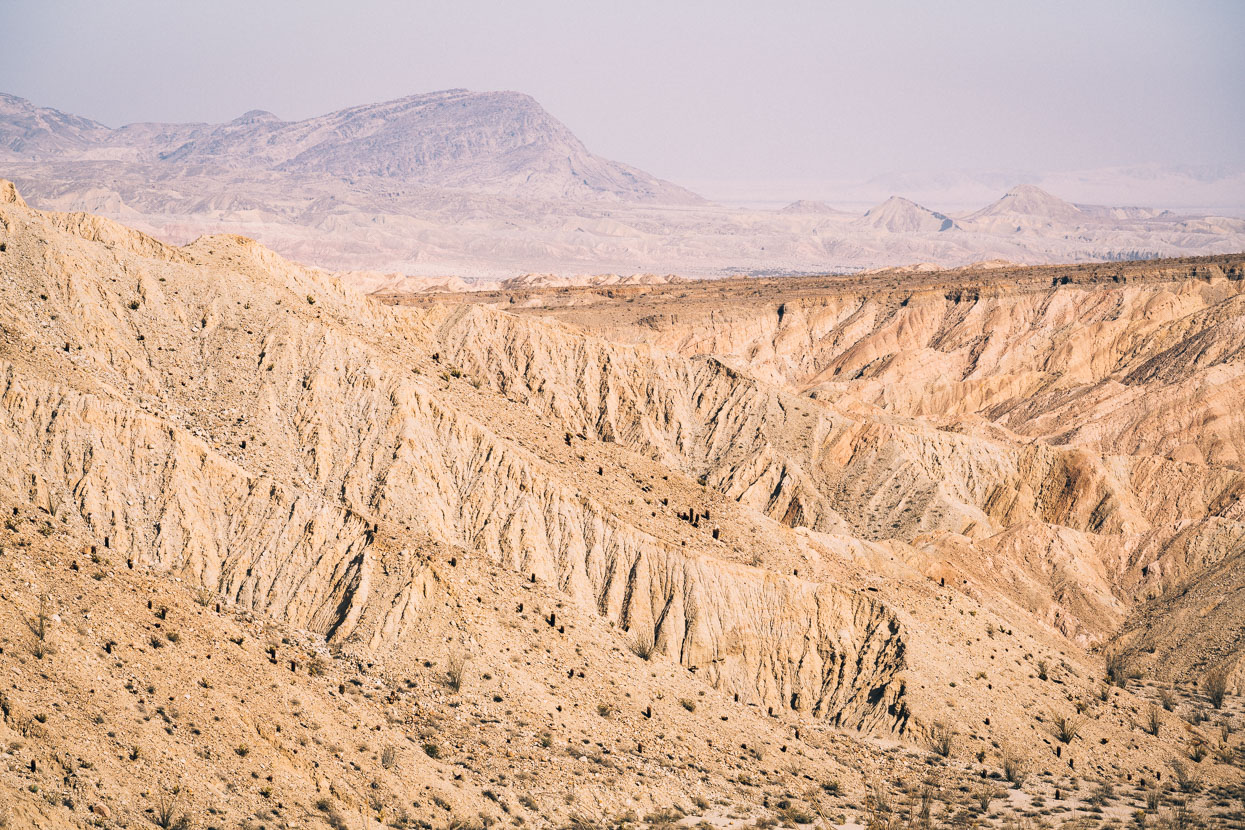 We pushed on the next day into more desert, gradually climbing away from the water-fed lowlands. Only the Jacumba Mountains separated us from San Diego, but rather than follow the interstate directly west we turned north, passing through Ocotillo to join the much quieter Imperial Highway and the Great Southern Overland Stage Route. On these roads, squeezed between desert ranges, we saw very few cars and climbed gradually into Anza-Borrego State Park, with its extensive cactus covered terrain and Death Valley-like landscape.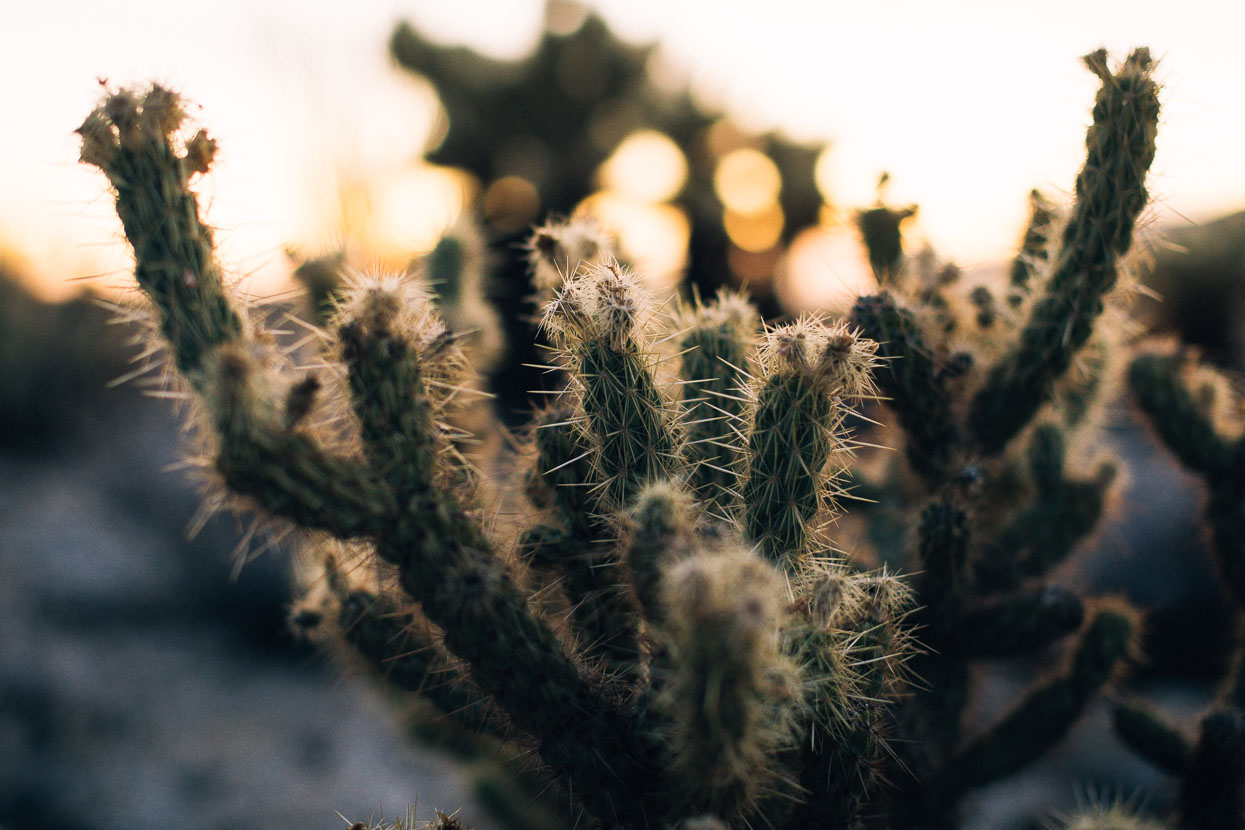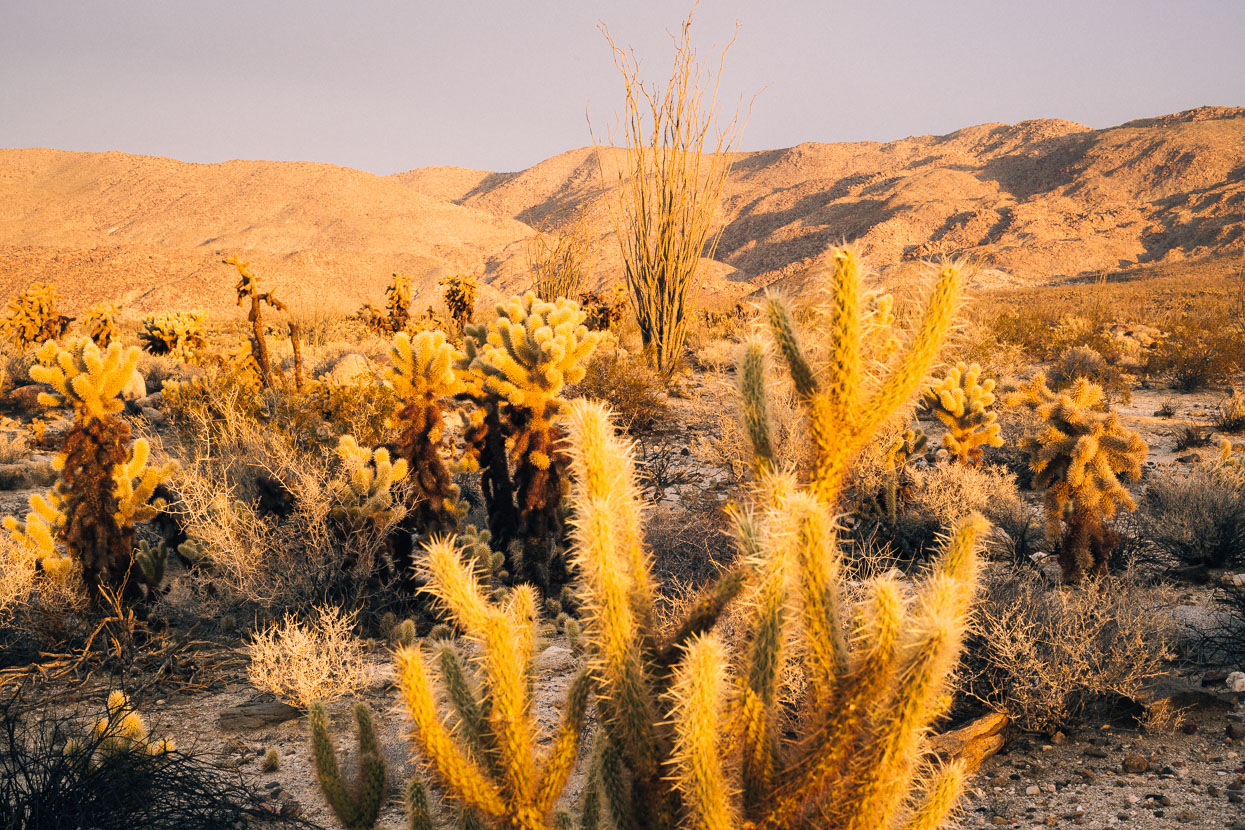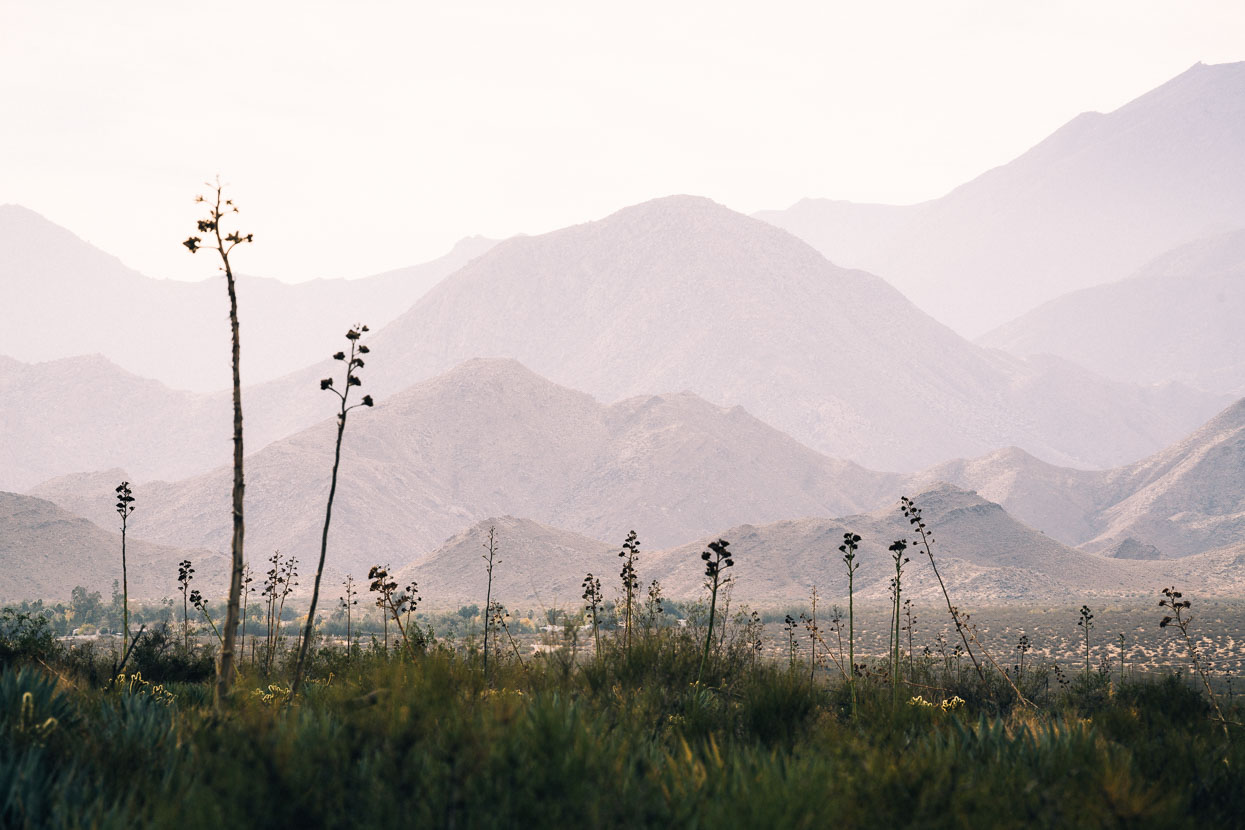 We'd planned our route west using Google Maps and it was with mixed surprise and pleasure when we realised that the road the Google AI had chosen to take us west from the Overland Stagecoach route was nothing more than a very rough and steep 4WD road through a deserted landscape. A happy accident if you like.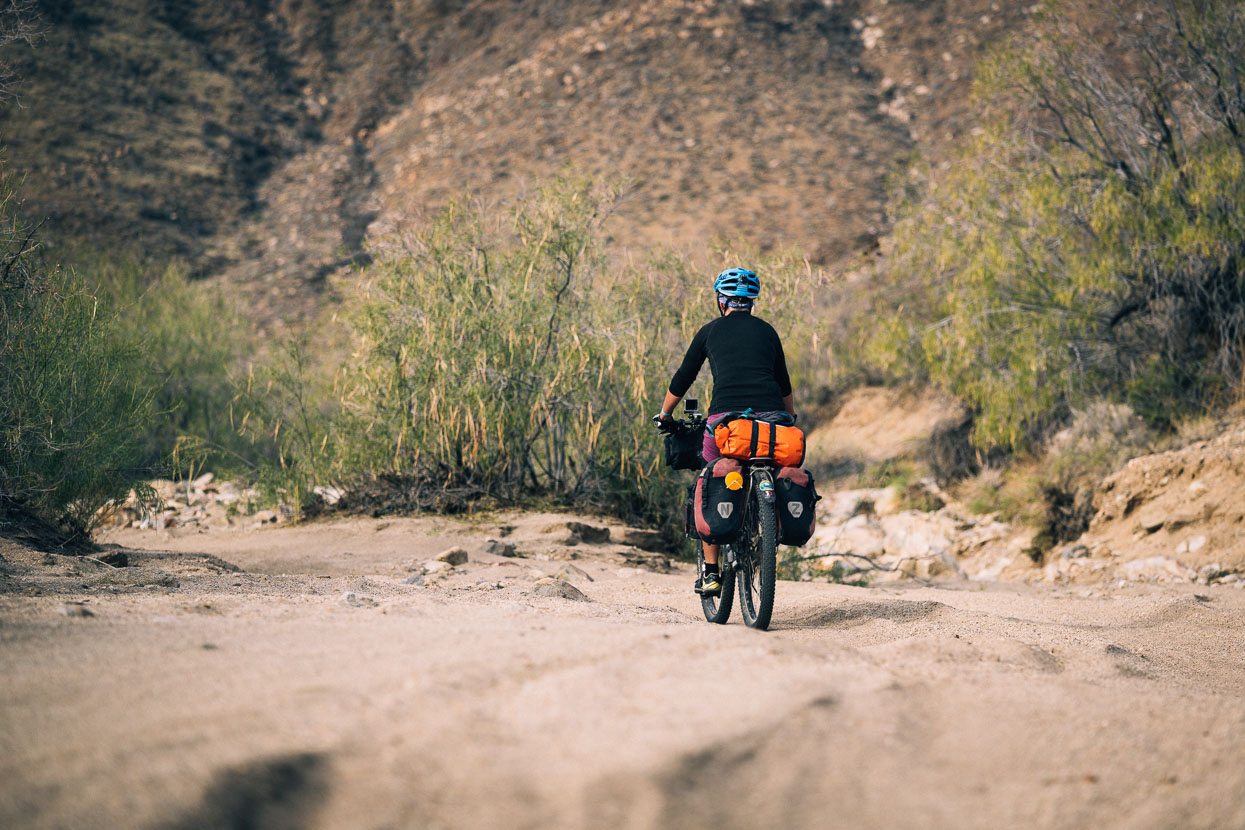 We lowered our tyre pressures and started into a sandy arroyo as we left the highway.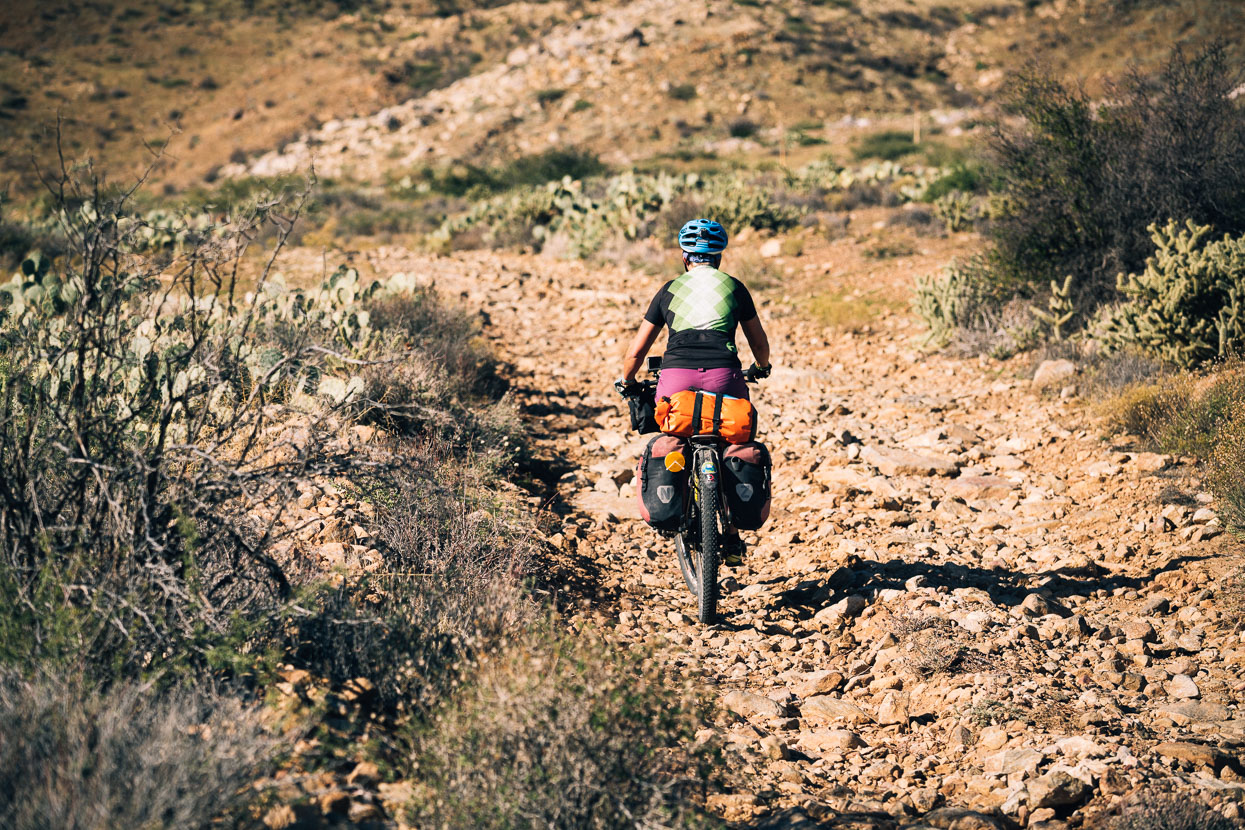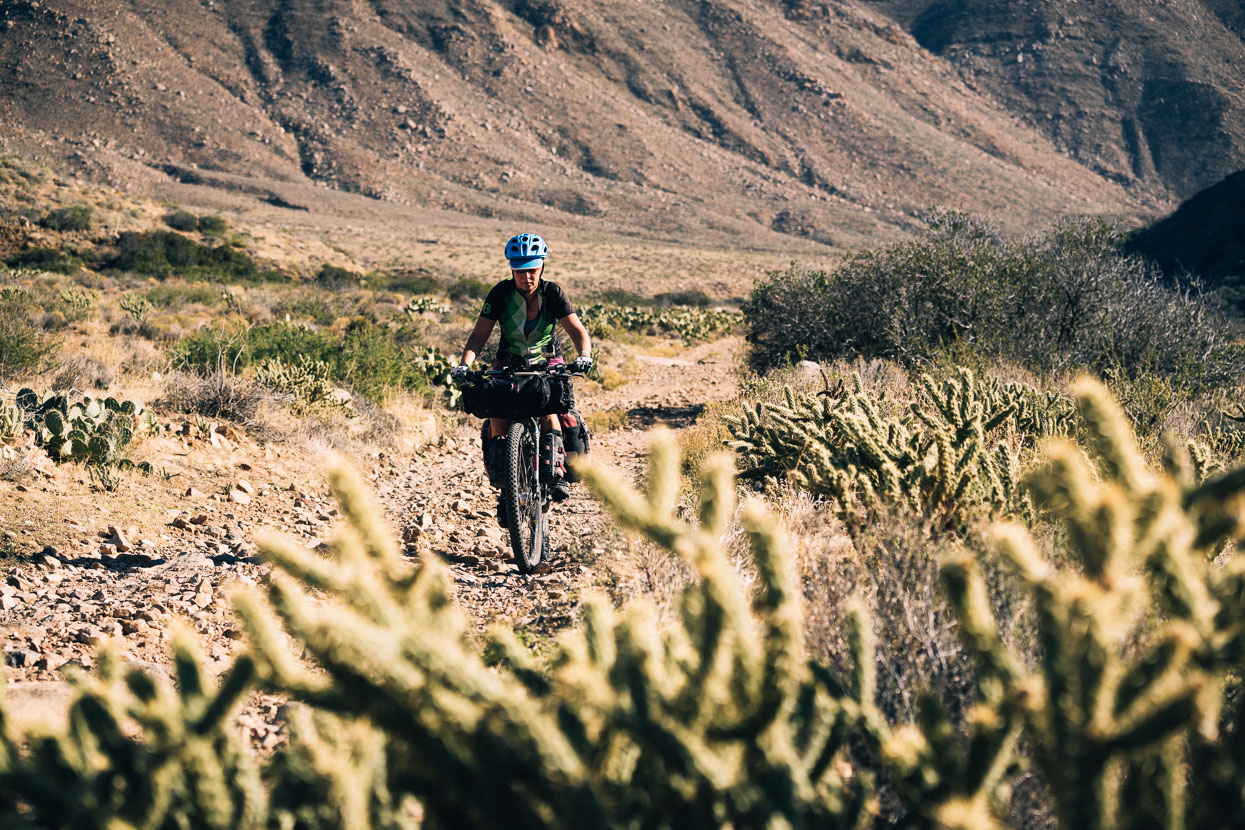 The arroyo in turn became a steep track strewn with fist-sized rocks. A good challenge… and good training for the Baja Divide as it would turn out.
But onwards and upwards we rode (and sometimes pushed), climbing 700 metres as the Mason Valley Truck Trail climbed over the range on a mixture of granite slickrock, sand and rocks. We topped out at midday into manzanita and pine trees – a different world due our proximity to the coast and then dropped down to highway 79 which wound its way gradually down towards Interstate 8 and the big city.