Last month my latest book Photographing Aoraki Mount Cook launched in New Zealand and is now available from retailers nationwide and the NZ Alpine Club.
The first book of its kind for a New Zealand region, Photographing Aoraki Mount Cook combines the practical information expected in a walking/hiking guidebook with expert guidance for visiting photographers: the best locations, times of day and seasons. 33 diverse and accessible locations are included.
Beginner and intermediate photographers, or shooters wanting to improve their landscape skills, will learn from 12 detailed tutorials covering landscape photography essentials such as light, composition, exposure, use of filters and lens selection.
Read more about Photographing Aoraki Mount Cook and download a free sample part-chapter.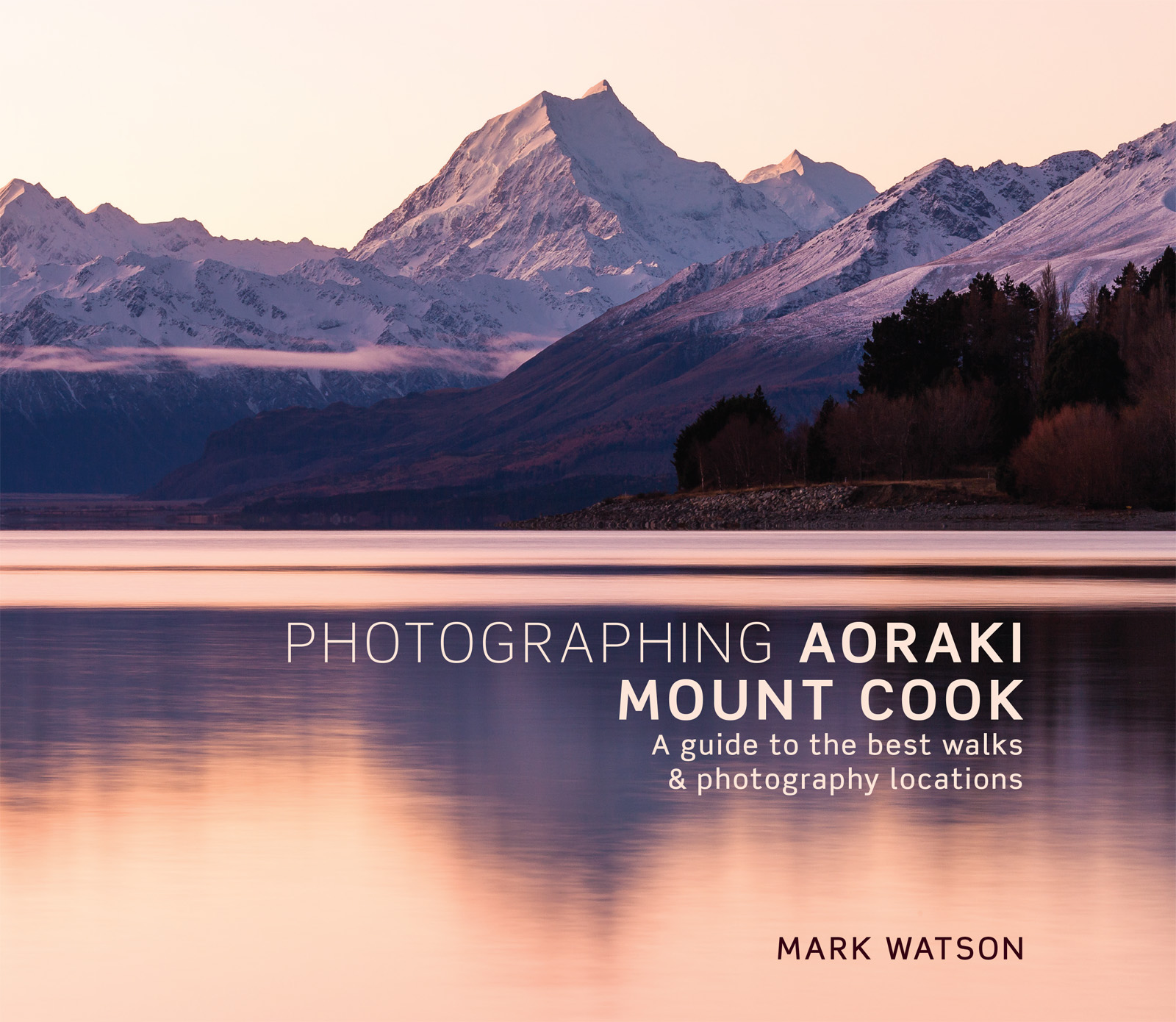 Photographing Aoraki Mount Cook
RRP: $35.00
154 pages
Softcover with flaps
Colour photographs throughout