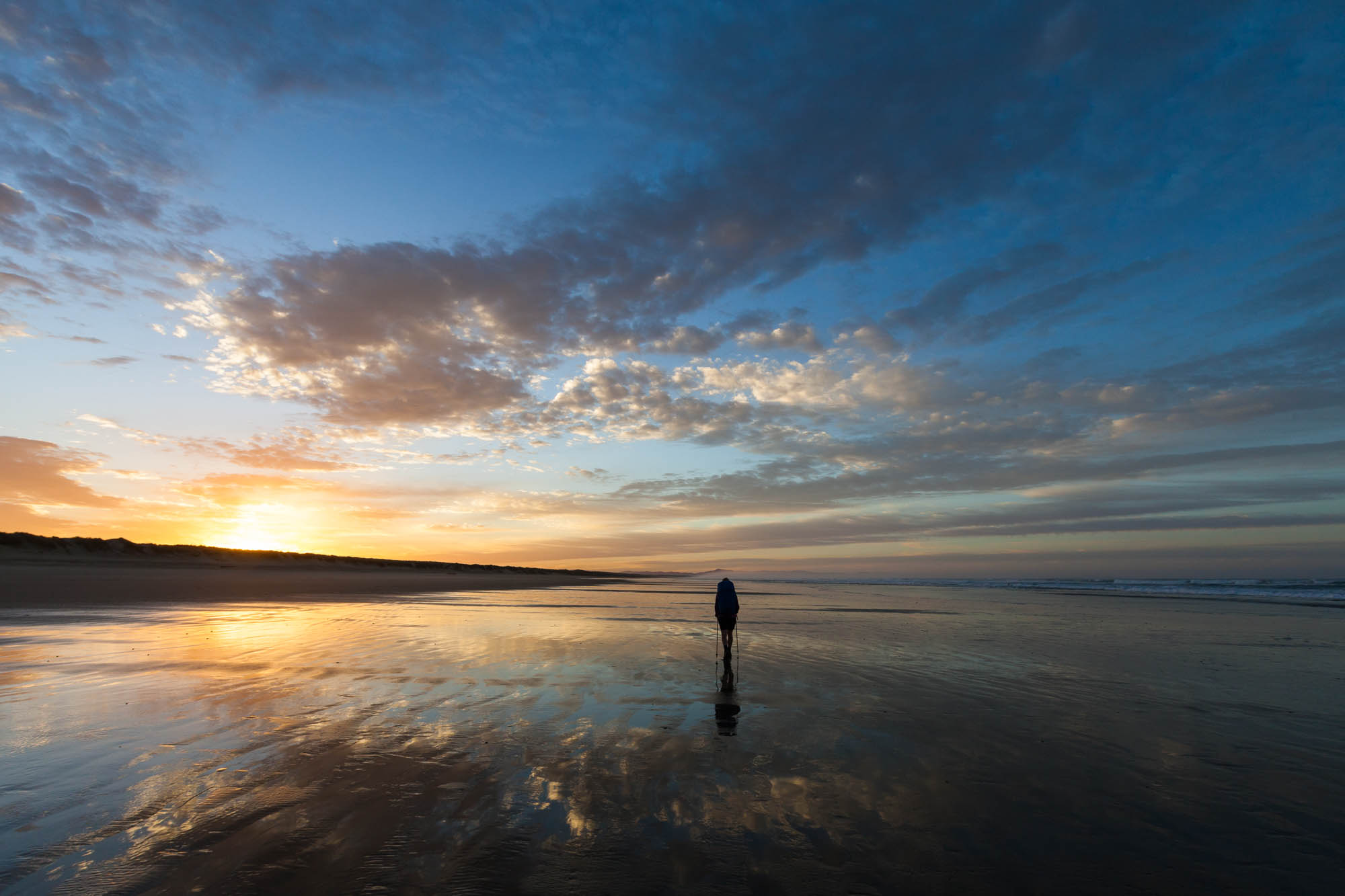 Hard to believe it's nearly a month since I finished the Te Araroa Trail at Bluff!
Time sure flies when you're back in the office. First week home was a tough adjustment after being used to walking 8-12 hours a day, and living only to eat, walk and make photographs, but I've slowly gotten used to it!
I started the trail on the 18th January and finished on the 8th July. 154 walking days, 17 rest/logistics/admin days and quite a few half days where I did illogical distances in order be in places for photography. I lost about 5kg, wore out a couple of pair of boots and put a few holes in my clothes. I put lots of gear to the test, and will be writing more about this soon.
My upcoming Te Araroa photography book is progressing nicely, with some chapters into layout already. Publisher New Holland is aiming for a November release – watch this space 🙂
Photo is Hana Black​ enjoying an amazing 90 Mile Beach sunrise. What a way to start a walk the length of the country…
Thanks to Bivouac Outdoor​, Absolute Wilderness​, Kathmandu​, Oasis Beauty NZ​, Hubbards, Nice&Natural, SealLine, Bridgedale & SanDisk and everyone else who helped out along the way.