Here's a few shots from a very wintry three days in North Wales. The famed Llanberis Pass, gateway to Snowdonia and home to some of the most famous routes in UK climbing, is about a three hour drive from Sheffield. We arrived to find snow to sea level and temps well below freezing – a precursor to the huge snow dump that would come later in the week.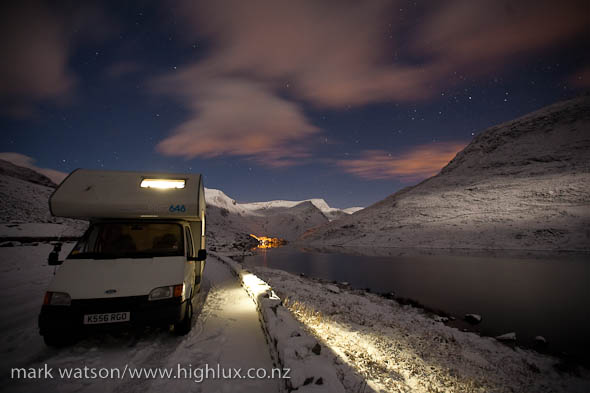 With plans to climb the north ridge of Tryfan on day one, we parked right at the base of it on the shores of Llyn Ogwen – a perfect chance to pick off a few moonlight shots. That's camper V2 in the photo – on loan from Hana's Mum and Dad. Luxury!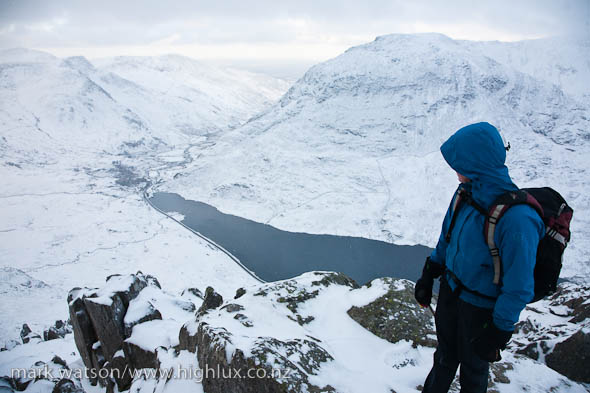 We woke to windy and misty conditions and a very iced-up looking climb ahead of us, but by procrastinating in the warmth of our camper until 9am a couple of parties got ahead to clear a furrow in the snow for us.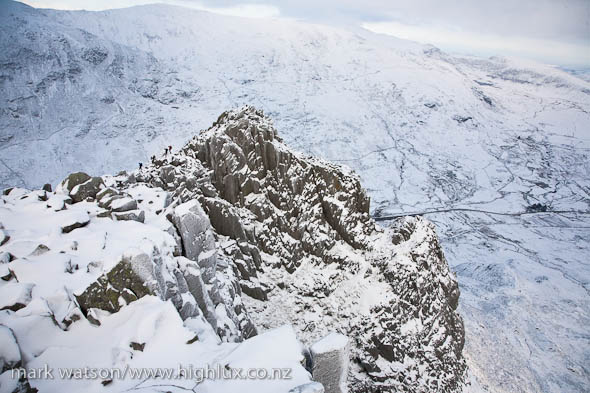 Climbers behind us crossing the final sub peak before the summit of Tryfan.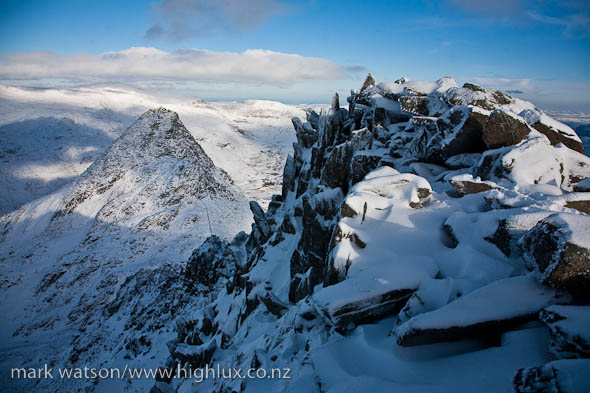 Looking back at the south ridge of Tryfan from the summit of Glyder Fawr, peak two for the day.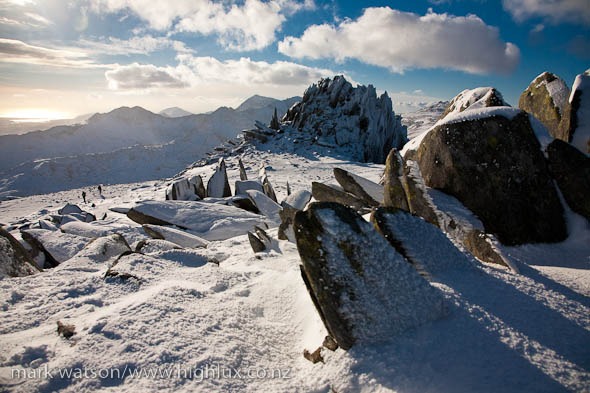 By the time we reached the high point for the day, the weather had improved and we even got some glimpses of sun. The wind was freezing though!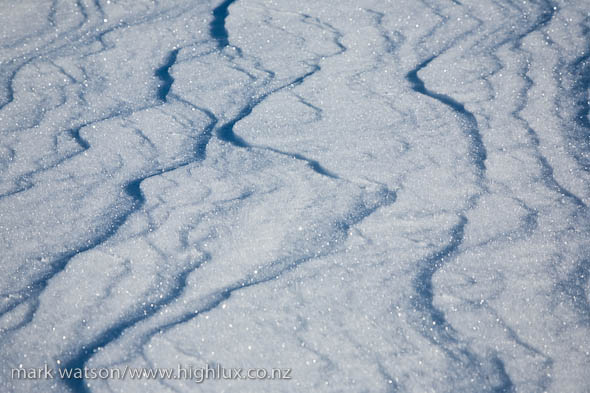 Next day we hiked up Mt Snowdon via the tourist trail, but deviated about halfway up to check out the famous cliffs of Clogwyn du'r Addu – home to Master's Wall. With the walls dripping with icicles and plastered with powder it was hard to relate to it as a crag, but the walk was cool – traversing right under the face to join the Snowdon Rangers Trail. We topped out just after sunset and walked back down the rail tracks by starlight.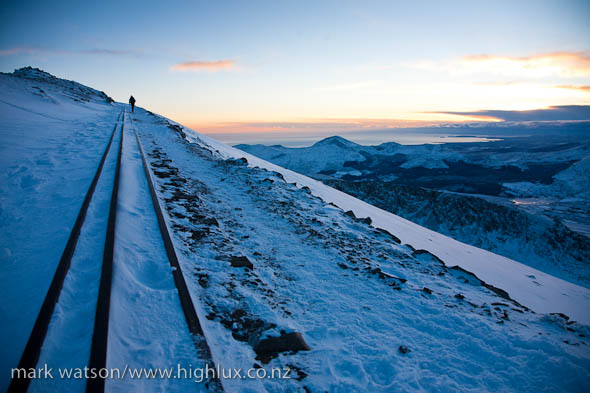 Hana walking up the Snowdon rail tracks.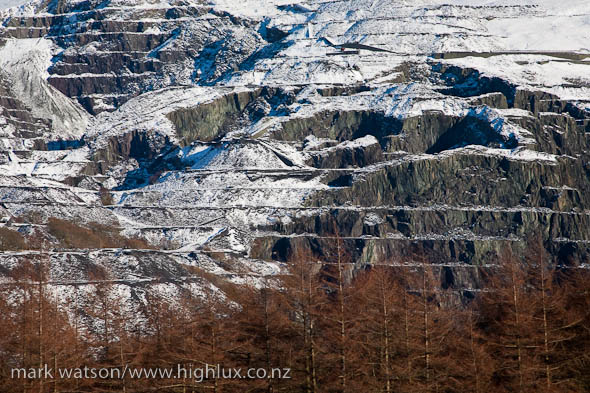 Day three was a chance to check out the slate quarries, but with highs of somewhere around 1 degree and snow over everything the chances of climbing weren't looking too promising. In the end we got a few routes done though.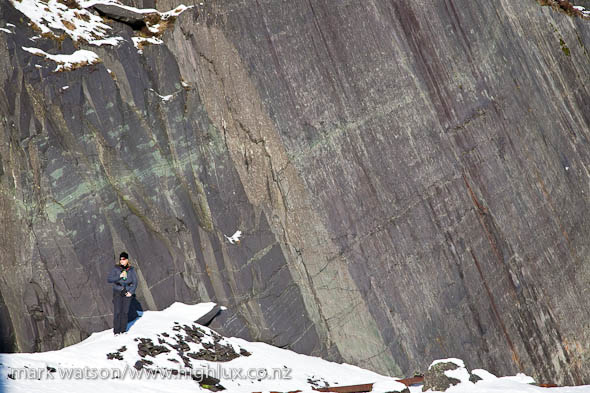 Hana below the Looning the Tube wall, California – during the 30 minutes of direct sun we saw!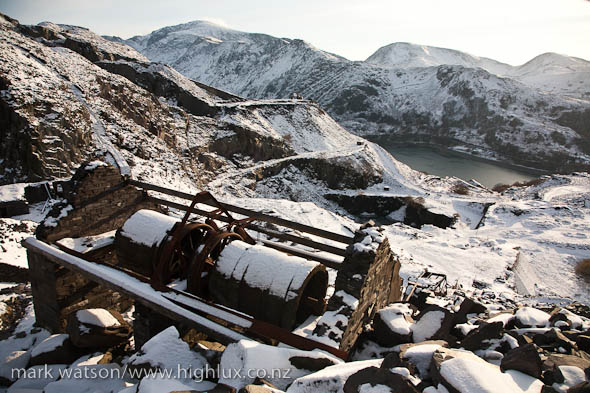 Relics of the slate quarrying industry, Dinorwig. Mt Snowdon in the background.