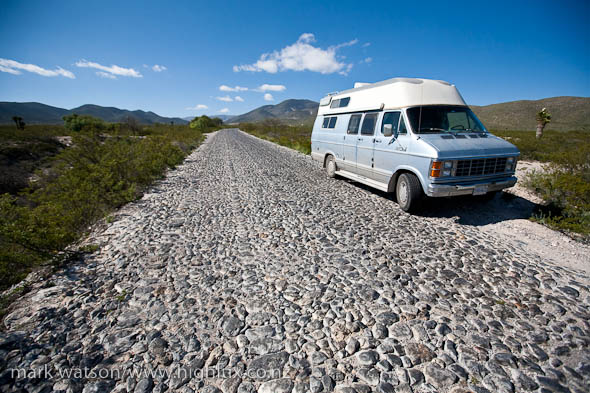 Once a booming silver mining town, now a rustic and run down 'ghost town', Real de Catorce is an interesting spot to check out. Perched in the Sierra Madre Oriental west of Mexico's biggest interstate, the town is reached via a 25km long stretch of road handmade from riverstone cobbles. After you've shaken every bolt out of your vehicle on the climb into the hills, the road enters 1 mile-long tunnel that makes NZ's Homer Tunnel appear like the latest in highway technology. With its creaky wooden piles, dripping water and a sinuous path the one-lane tunnel emerges on the lee of the range and reveals the mud brick buildings and tight, steep streets of Real de Catorce perched on a hillside. Various industrial relics and mining leads are testament to the town's past.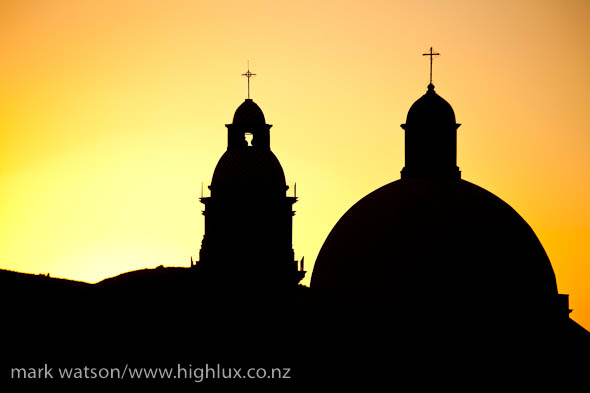 It's mostly the rustic nature of the town and its mining legacy that draw tourists and the town is on the comeback – with locals setting up tourist-oriented craft shops and quirky hotels, but the area is also an important centre for Huichol Indians of the Sierra Madre Occidental who pilgrimage 400 kms every year to harvest mescaline-containing peyote cactus. Hundreds of the peyote cactus 'buttons' are collected from the desert below Real de Catorce and taken back to the Huichol homelands for consumption in ritual 'trips' that are central to the Huichols' rituals and spiritual life. The abundance of this psychedelic cactus is also a draw for 'peyote-tourists' who come to the area to make spiritual discoveries of their own. The craft stalls in Real de Catorce were full of peyote-inspired Huichol artwork, much of which was refreshingly different to much of the more homogenised Mexican 'craft' you see at tourist-popular spots. Peyote-stylised necklaces and animal skulls decorated with amazing geometric designs made from tiny beads were common, along with more crystals than you could shake a stick at.
We spent an afternoon and evening cruising around town, taking photos and poking our noses into the many craft shops and enjoying the strange ambience of yet another dusty Mexican town.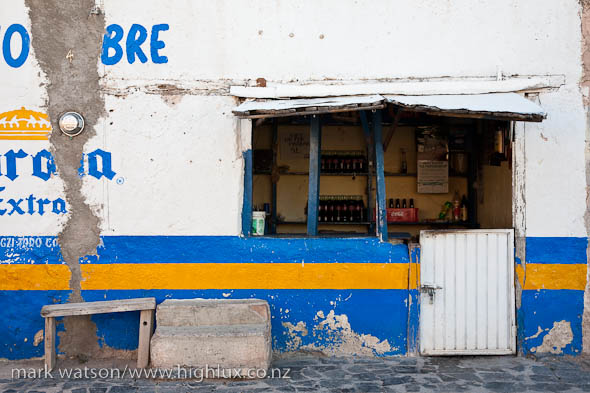 The following day we drove back down the bone-shaking road and headed deeper into the desert to find somewhere to explore that was further from the beaten track. A village by the unlikely European name of Wadley (down the highway from Estacion Catorce) had been recommended to us a 'tranquillo' spot to explore the Huiricuta Desert from and we based ourselves there for three days. We asked around town and found a local 'guide' by the name of Francisco who could take us to a cool camping spot out in the Huiricuta and, leaving the camper parked in a local goat herder's compound, we went to camp among the cactuses, ocotillo and creosote brush of the desert – soaking up an awesome, ancient landscape and deep blue skies.
Click 'notes' in the embedded slideshow below to get captions.
Get the flash player here: http://www.adobe.com/flashplayer